Indonesian Muslims call for Starbucks boycott over gay policy
Muslims in Indonesia have been urged to boycott Starbucks by major Islamic groups that accuse the coffee chain of being pro-gay. Leaders of Muhammadiyah, Indonesia's second-biggest mass Muslim organisation, urged the government to revoke the company's business licence for its stance on gay issues. A Muhammadiyah leader, Yunahar Ilyas, said the group was calling on "Muslims to not drink in Starbucks so that the income is not used to strengthen LGBT campaigns".
What next? Opposition to Starbucks came after a video from 2013 circulated online featuring comments by the company's chairman Howard Schultz. In the video, he said Starbucks embraced diversity after a shareholder complained that the company lost customers because of its support for gay marriage. "Our objection is because they are promoting something that is against the human instinct, against human behaviour and against religion," said Perkasa's Amini Amir Abdullah. But some Malaysians said they didn't care. "Don't make it such an issue that we have to boycott a company because of one small statement," said a coffee drinker in Kuala Lumpur.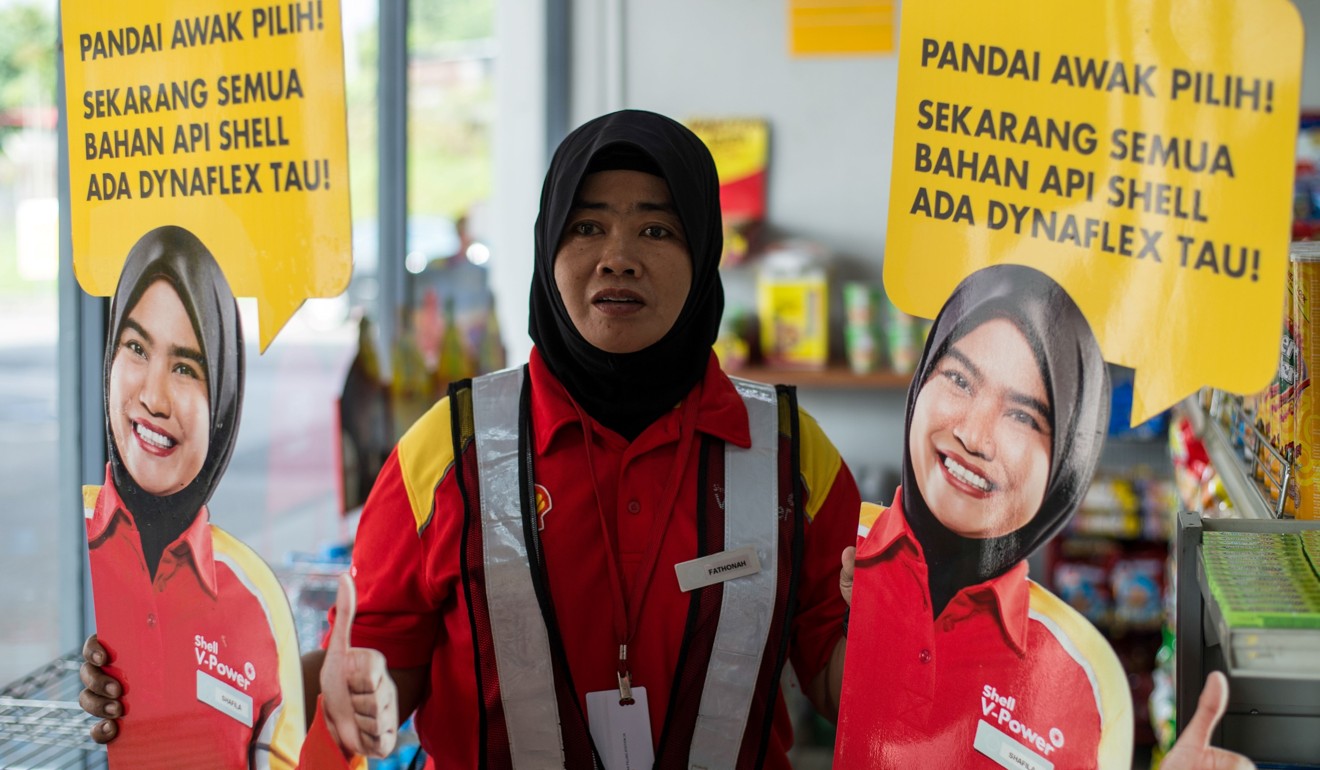 Men sexually harass petrol station advert in Malaysia
Adverts featuring a female worker smiling and with her thumb raised were placed outside energy giant Shell's service stations in Malaysia. But photos of men kissing the cardboard cut-outs and grabbing her chest and crotch started circulating on Facebook, in what Shell blasted as "distasteful". The Anglo-Dutch group said: "We do not condone this disrespectful act, which is completely against the culture of Malaysians and Shell's core values. We urge netizens and members of the public to refrain from sharing these images further."
What next? The woman, named in local reports as 25-year-old Nor Shafila Khairusalleh and who actually works at a Shell service station, criticised the "extreme behaviour" of the men in the images that spread across the internet. "They may just be joking, but I feel humiliated because that is still myself although it is just an image," she told news website mStar. Shell did not say how many cut-outs were removed, but the oil giant has over 950 of them across Malaysia and serves nearly one million customers a day, according to its website.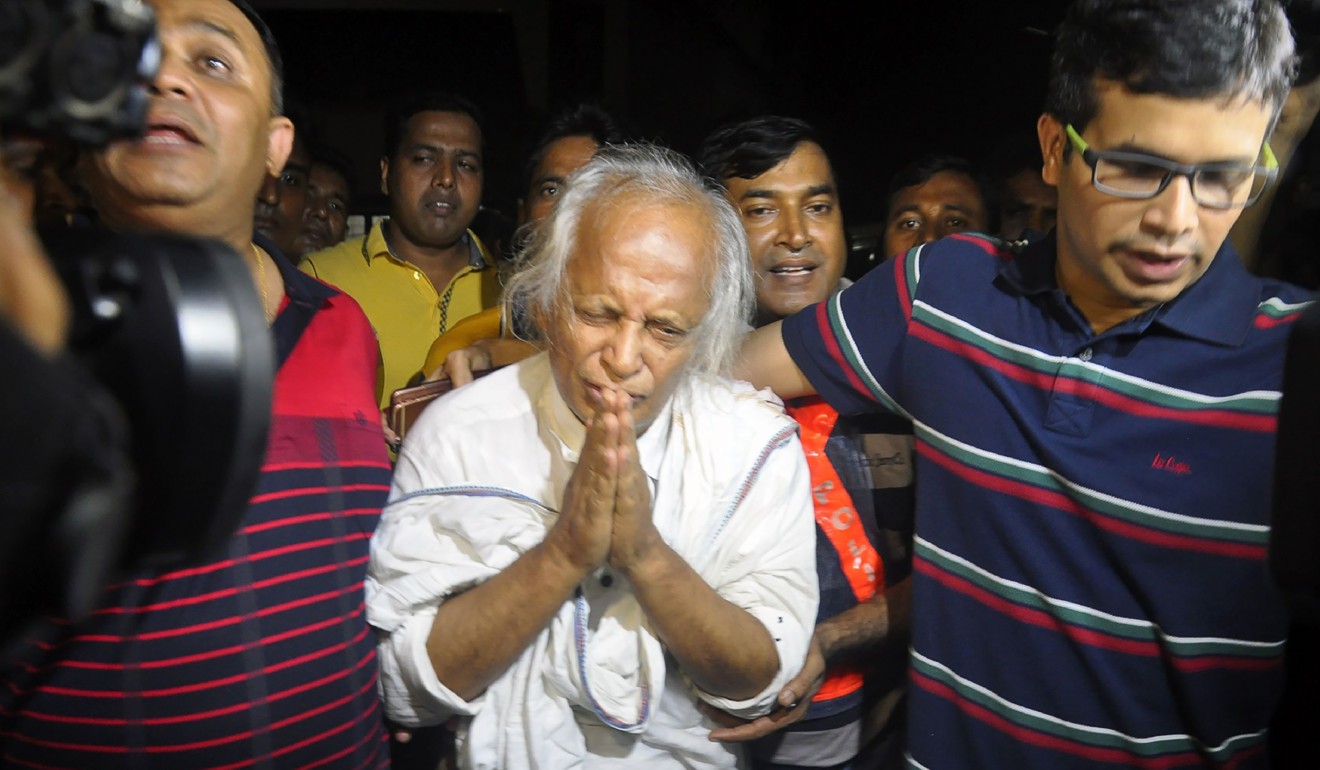 Bangladesh police find 'missing' government critic on a bus
A prominent critic of the Bangladesh government has been found safe a day after his family reported him missing, sparking fears he had been kidnapped, police said. Farhad Mazhar, a poet, writer and dissident, was found on a coach around 200km from the capital Dhaka, where he lives. It is not clear what he was doing there, but police deputy inspector general Didar Ahmed told reporters it "did not look like a case of abduction". The 69-year-old is a supporter of the country's main opposition Bangladesh Nationalist Party.
What next? Police began a trace of Mazhar's mobile phone after his wife said she received a call from him on Monday saying he was being taken away and feared for his life. She also told police she had received a ransom demand of 3.5 million taka (HK$333,000) for her husband. Security camera footage from Mazhar's neighbourhood showed him walking away with a man early on Monday morning.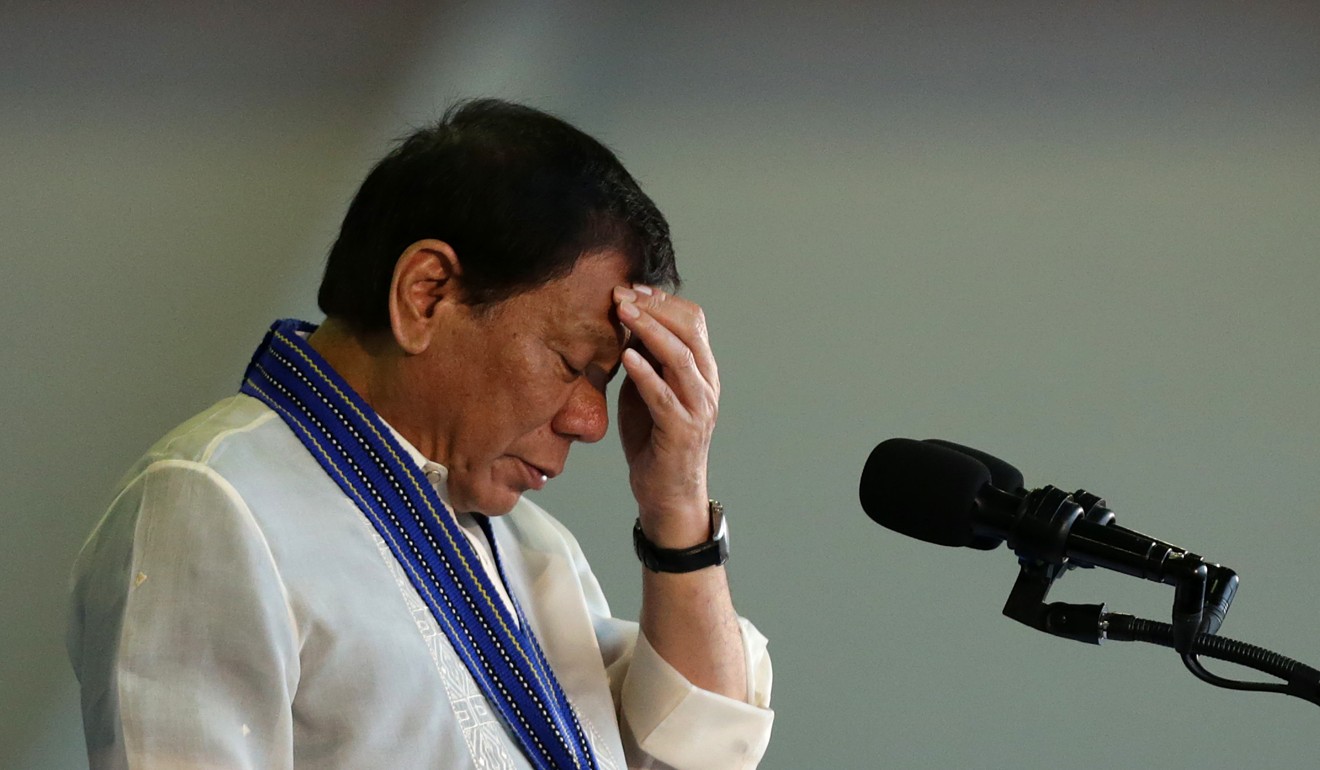 Duterte vows to eat alive militants responsible for beheadings
Philippine President Rodrigo Duterte has threatened to eat alive the Islamist militants behind the abduction and beheading of two Vietnamese sailors in a furious reaction to the killings. The remains of the hostages, who were kidnapped with the crew members of a Vietnamese cargo ship in November, were recovered off Mindanao on Wednesday. The military blamed the killings on the notorious kidnap-for-ransom Abu Sayyaf group which is known to behead its hostages unless ransom payments are made. Duterte ordered a military offensive against the Abu Sayyaf and other militants last year.
What next? "I will eat your liver if you want me to. Give me salt and vinegar and I will eat it in front of you," Duterte said. "I eat everything. I am not picky. I eat even what cannot be swallowed." Duterte angrily cursed the militants. "Will we allow ourselves to be enslaved by these people? Son of a whore." One of the six crewmen was rescued last month and three remain in captivity according to the Philippine military. It said Abu Sayyaf militants are holding a total of 22 hostages, including eight other Vietnamese.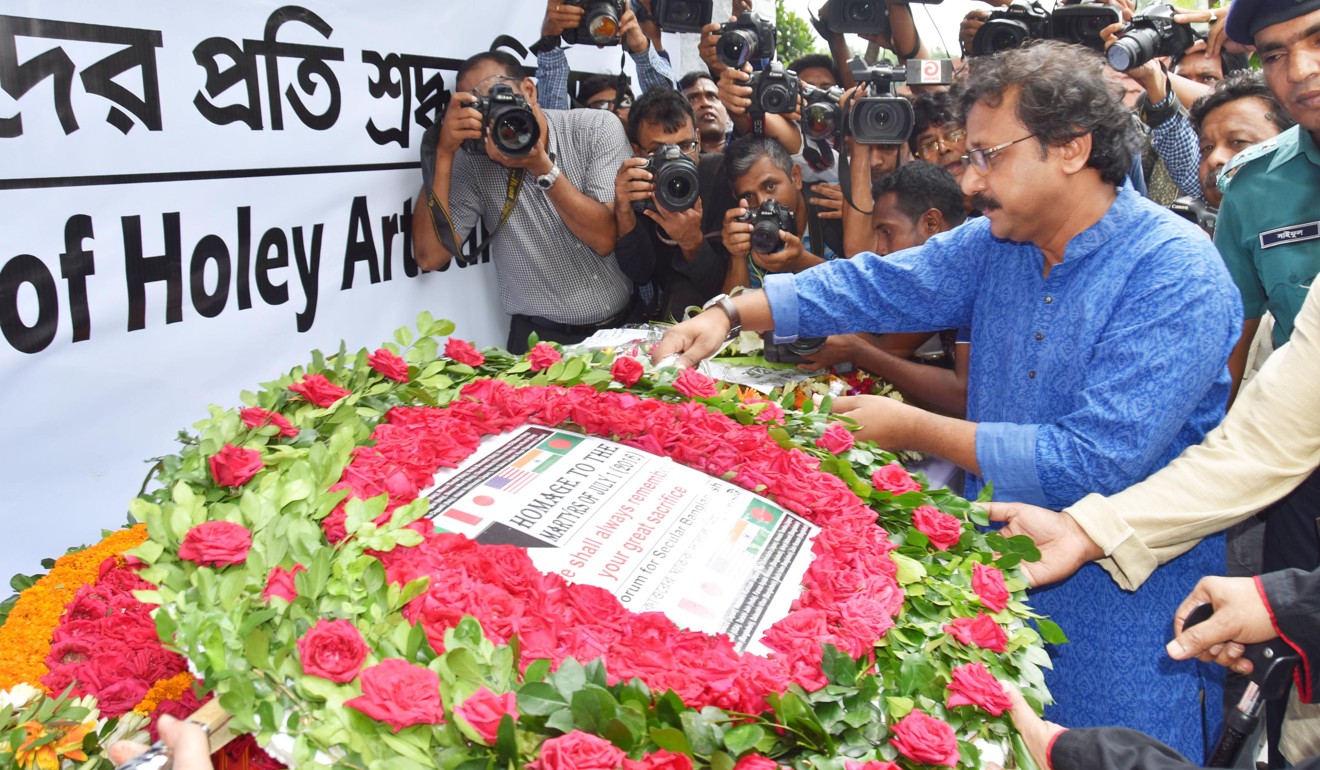 Bangladesh BBQ joint bans foreigners for fear of terrorist attacks
A rooftop barbecue restaurant in Dhaka has banned foreign diners over concerns the venue may attract unwanted attention from Muslim extremists. Lake Terrace in the capital's northern Uttara neighbourhood has put a notice at the entrance saying foreigners are not welcome. Owner Shah Tanzil insisted the order had come from his landlord. "We had no choice but to follow the landlord's instruction," he said. "We are ashamed, but we cannot suddenly shut down our business as it's our bread and butter."
What next? The landlord of the five-floor building told local English newspaper The Daily Star that he feared foreigners were the main targets of terrorists. Five armed men entered the Holey Artisan Bakery cafe last year in Dhaka's diplomatic quarters and killed at least 22 people, most of them foreigners. Islamic State claimed the attack, but the government blamed a home-grown Muslim extremist group. The cafe attack led to a major crackdown on Islamist militants, nearly 70 of whom have been shot dead by security forces.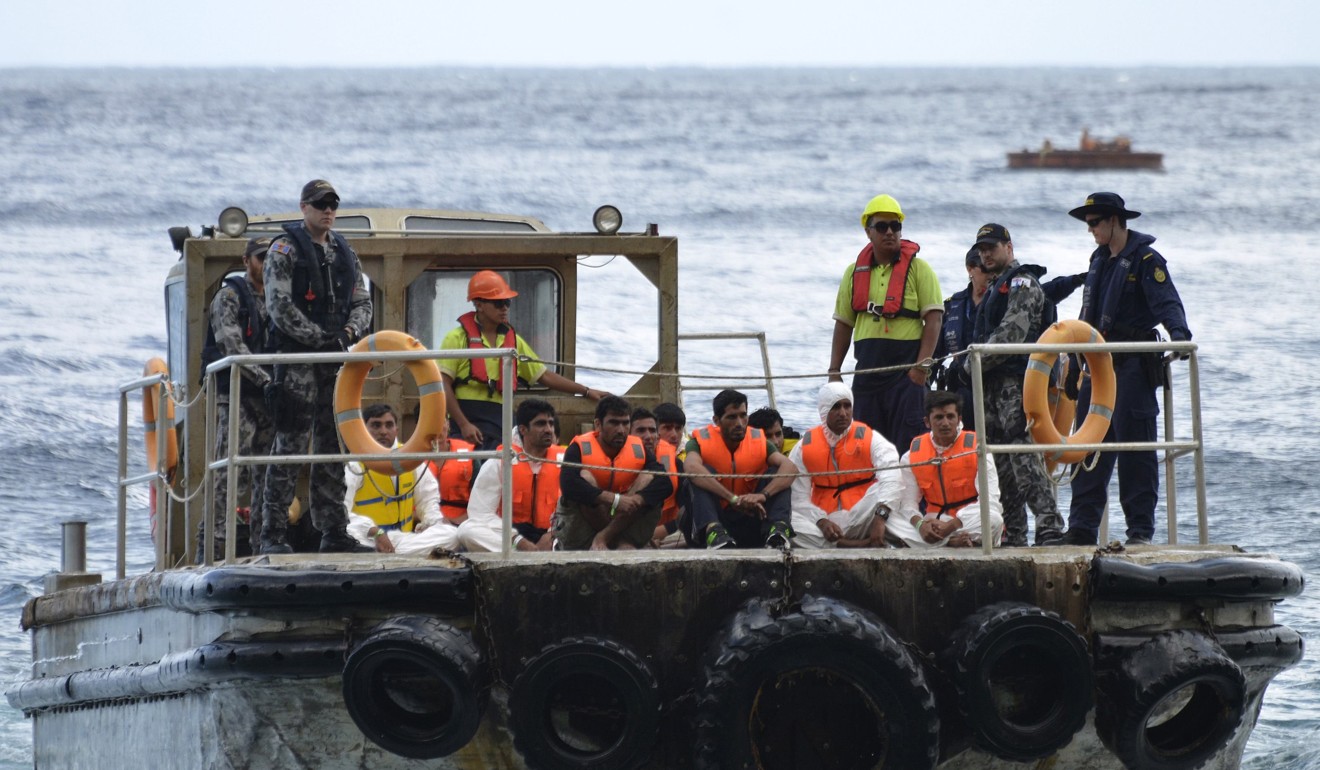 Border guards' deportation of citizens is 'worrying' sign in Australia
Australia's Border Force illegally detained two Australians and sent them to Christmas Island. The two men were born in New Zealand but have Australian citizenship. The government detained the men under section 501 of the Migration Act which allows for detention and deportation if a person who is not a citizen fails a "character test", usually because they have committed a crime. "After it was identified that each individual held dual Australian citizenship, arrangements were immediately made for their release," said a spokesman for the immigration department.
What next? It's not the first time this has happened. In 2001 the department deported Vivian Alvarez Solon to the Philippines because it wrongly assumed she had been trafficked into Australia as a sex slave. The department realised she was a citizen in 2003 and knew it unlawfully deported her but did not tell her family, who reported her missing, until 2005. In 2004, permanent resident Cornelia Rau, who was suffering an acute mental health episode, was detained for 10 months because the immigration department failed to follow its own rules for identifying her. One person was illegally detained three times. Solicitor George Newhouse, who acted for Rau, warned: "To wrongfully detain two citizens on Christmas Island is a worrying sign that the department may be out of control once again."