Indians bemused by 'racist' Chinese video on Bhutan border stand-off
Indians have reacted with bemusement and outrage at a "racist" video posted online by Chinese state media, as a border dispute between the two countries enters its third month. Xinhua published a video highlighting India's "seven sins" in relation to the stand-off sparked by China building a road near Bhutan. The video repeatedly cuts to a Chinese man wearing a fake beard and turban, wobbling his head and feigning an Indian English accent. "Have you ever negotiated with a robber who had broken into your house and refuses to leave?" asks the presenter. "You just call 911 or just fight him back, right?"
What next? Indians on Twitter have called the video's exaggerated depiction of a Sikh soldier racist, while The Indian Express newspaper criticised its "collage of poorly designed graphics replete with the soundtrack of canned laughter". "This is China's official sense of humour!" tweeted Indian defence pundit Ajai Shukla. "Xinhua isn't quite sure whether it's producing a spoof ... or a propaganda piece."
Beijing cracks down on weird, long company names
"Beijing Afraid of Wife Technology" and "What You Looking at Technology" are among the kinds of company names that will become a thing of the past under new Chinese rules. After launching a campaign to eliminate public signs with bad English translations, Beijing is taking aim at firms that try to register names that are too long or strange. The Legal Daily cited names of existing firms that would not be allowed under the new rules, including "Shanghai Wife Biggest Electronic Commerce", "Hangzhou No Trouble Looking for Trouble Internet Technology" and a condom company called "There is a Group of Young People with Dreams, Who Believe They Can Create Wonders of Life Under Uncle Niu's Leadership Internet Technology".
What next? The State Administration for Industry and Commerce brought in the restrictions this month, while also banning company names deemed offensive or racist, or with religious or political connotations. The drive for normality also moved the government to previously ban "weird architecture" in a country that has seen a huge construction boom.
Indian police arrest four over Game of Thrones leak
Four people have been arrested in India for leaking an episode of HBO's Game of Thrones television series before it was aired in the country, police said. Already the most pirated show ever, the popular fantasy drama has been plagued by leaks in recent weeks following the premiere of the seventh series. After receiving a complaint from a production company "we investigated the case and have arrested four individuals for unauthorised publication of the fourth episode from season seven", Deputy Commissioner of Police Akbar Pathan said. The four are accused of criminal breach of trust and computer-related offences.
W hat next ? The case was filed by Prime Focus Technologies, a Mumbai-based company responsible for storing and processing the episodes for a streaming website, local media said. According to police, three of the accused work for the company and the fourth is a former employee. The employees possessed official credentials giving them access to the episodes.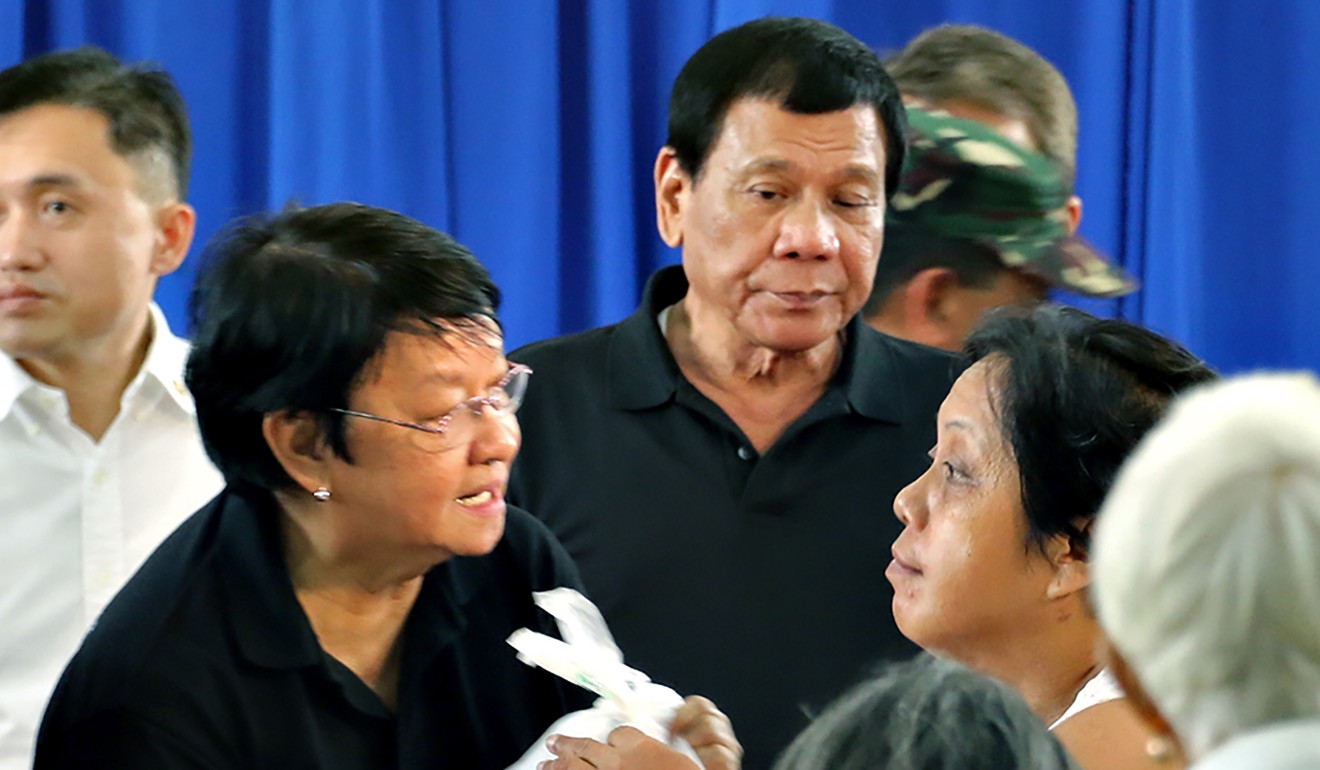 Philippine minister's appointment rejected after a year on the job
Lawmakers in Manila rejected the appointment of the social welfare minister after more than a year in office – the fourth exit from President Rodrigo Duterte's cabinet this year. Judy Taguiwalo, a left-wing activist jailed in the 1970s under dictator Ferdinand Marcos, failed to acquire the 13 votes needed to get approval of the 24-member Commission on Appointments in Congress. In the Philippines, cabinet ministers must be approved by the panel and hearings can take place long after they start work. It was not clear why she was rejected, but there had been doubts about her future after the near-collapse of Duterte's peace process with communist rebels.
What next? Taguiwalo was nominated to the post by the outlawed Communist Party of the Philippines (CPP) and Duterte hoped to demonstrate his commitment to peace talks by giving two leftists cabinet positions. She suffered the same fate as former foreign secretary Perfecto Yasay, who was found to have lied about holding US citizenship, and environment and natural resources secretary Regina Lopez, deemed unsuitable after she closed mines. Ismael Sueno was sacked as interior and local government secretary over corruption allegations.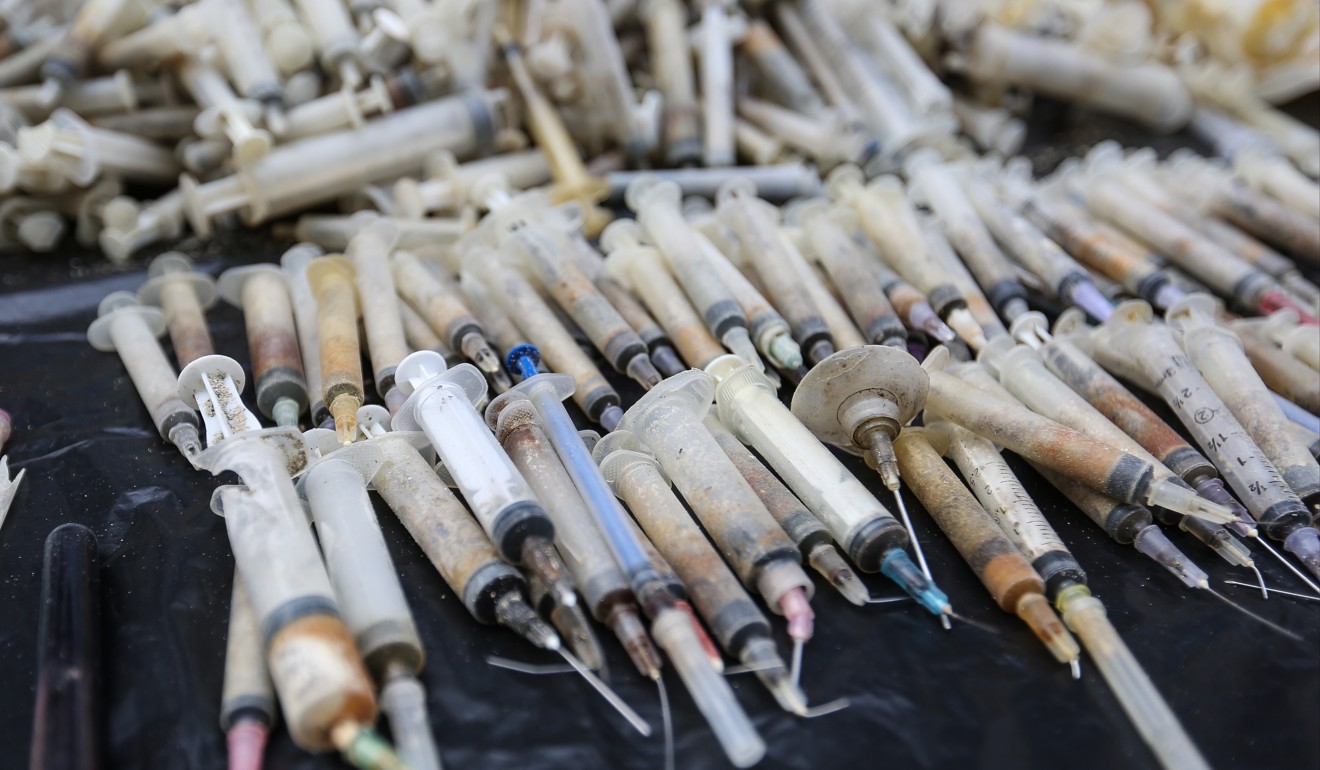 Cambodian medic who spread HIV asks for court's mercy
An unlicensed Cambodian medical practitioner who was sentenced to 25 years in prison for infecting more than 100 villagers with HIV acknowledged his mistake in reusing syringes and told an appeal court that he only tried to provide health care for his community. A court in December 2015 found Yem Chrin guilty of cruelty resulting in death, intentionally spreading HIV and practising medicine without a licence. He is seeking a reduction of his sentence. At least 10 of the infected people died and he had initially faced a murder charge that would have made him liable for life imprisonment.
What next? The appeal court said it will announce its verdict next month. Yem Chrin, 57, told the appeal court that he reused disposable syringes and needles because it was difficult to get new ones and he didn't know they could spread the HIV infection. He said that he had been treating patients for all kinds of illnesses, often for free. In earlier testimony, some villagers praised his generosity.