Defiant P.M. Hun Sen plans to rule Cambodia 'for another 10 years'
Cambodian Prime Minister Hun Sen vowed to continue leading his impoverished Southeast Asian nation for another 10 years on Wednesday, days after the arrest of his leading opponent. Hun Sen said he had decided to run for another two terms. After that, he would think about leaving office. "Before I was very hesitant of when I shall leave office, but after witnessing the treasonous acts of some Cambodians in recent days, I have decided to continue my job for another 10 years," the 65-year-old said. In power for 32 years, Hun Sen is already the world's longest-serving prime minister. "May I ask all the foreigners, please don't be jealous of me that I've become the world longest-serving prime minister," he said.
What next? Authorities on Sunday arrested opposition leader Kem Sokha. On Tuesday, he was charged with treason for conspiring with the US to topple the government. He faces 30 years in prison if convicted. The move escalates tensions ahead of elections next year.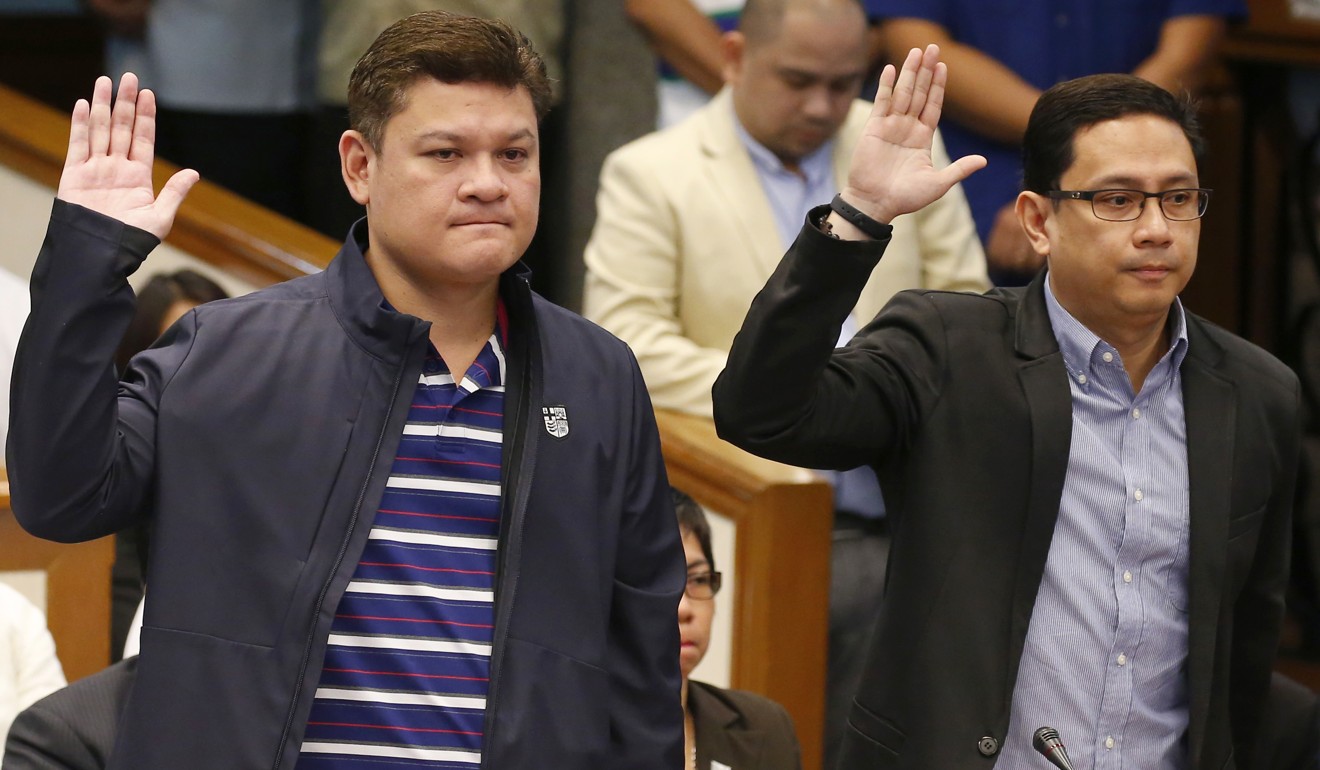 Duterte's son and son-in-law deny trafficking drugs into the Philippines
Philippine President Rodrigo Duterte's son and son-in-law denied allegations they belonged to a drug-trafficking gang, the explosive allegations having raised questions about the government's bloody anti-narcotics crackdown. Paolo Duterte and Manases Carpio appeared at a Senate inquiry on Thursday to answer accusations they helped ship crystal methamphetamine worth 6.4 billion pesos (US$125.4 million) into the country from China. The allegations emerged last month when a customs broker told the Senate panel he had heard the pair's names mentioned in connection with the shipment. Opposition senator Antonio Trillanes accused Duterte's son of belonging to a drug-trafficking gang, saying the 42-year-old had a tattoo on his back, resembling a dragon, that was "proof ... of his membership" of the gang. Both men rejected the claims.
What next? The sensational allegations have captured the attention of Filipinos, many of whom back the president's vow to pursue an unrelenting war against drug traffickers. Duterte has said he would be "happy to slaughter" 3 million Filipino drug addicts.
New kinds of truffle found in Thai national park, researchers say
Two new types of truffle have been unearthed in Thailand's far north, scientists announced on Thursday in what they called a first for Southeast Asia. Researchers at Chiang Mai University said they had identified two brand new species of the valuable edible fungus, and confirmed that tuber magnatum – the same species as Italy's popular white truffle – had been found in a national park surrounding Mount Suthep. The first new species, a white truffle, was found in 2014 and has been given the name tuber thailanddicum. The second one, brown on the outside with a white interior, was found in 2015. Then in 2017 the team found another type of white truffle which DNA tests confirmed as tuber magnatum.
What next? While foodies may be salivating at the new discovery, researchers said they were more preoccupied with confirming whether the truffles were new species than finding out whether they tasted delicious. "The white truffle [thailanddicum] is similar to the Italian white truffle but they have a mild smell and are smaller," Jaturong Khamla, one of the researchers, said.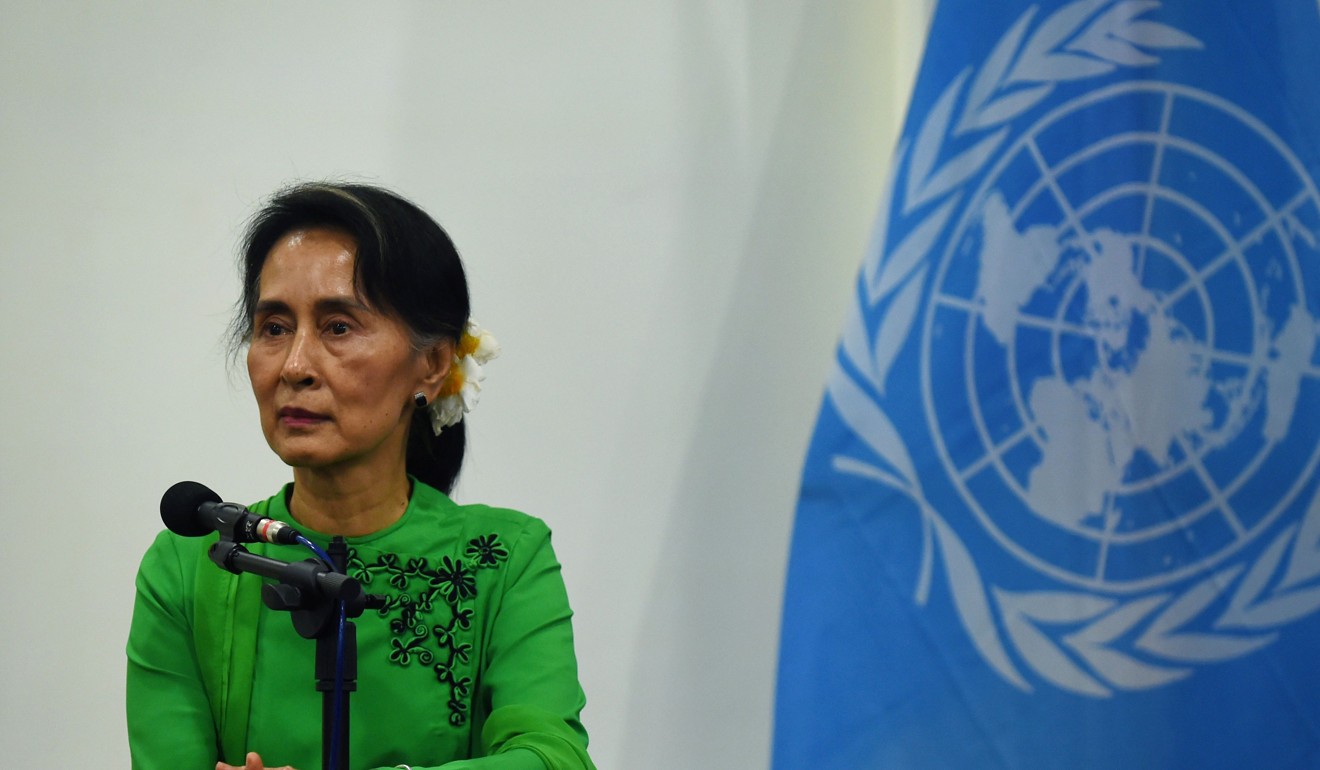 Nearly 400,000 call for Syu Kyi to lose Nobel Peace Prize over Rohingya crisis
Thousands of people have signed an online petition calling for the Nobel committee to revoke Aung San Suu Kyi's peace prize over the Myanmar government's treatment of its Rohingya Muslims. But the Norwegian panel ruled out doing so, saying that only the work that led to the award is taken into account. Suu Kyi was awarded the prize in 1991, and is now de facto leader of Myanmar. The Change.org petition had more than 382,000 signatures by Friday, reflecting growing outrage over a massive security sweep in Rakhine state by the army after a series of ambushes by Rohingya militants. The government has been condemned for the army's response to the crisis as refugees arrive in Bangladesh telling of murder and rape at the hands of soldiers.
What next? The UN said on Thursday that about 164,000 mostly Rohingya refugees had escaped to Bangladesh in the past two weeks, meaning more than a quarter of a million had fled since fighting broke out in October. Suu Kyi lashed out this week at what she called "a huge iceberg of misinformation" over the crisis.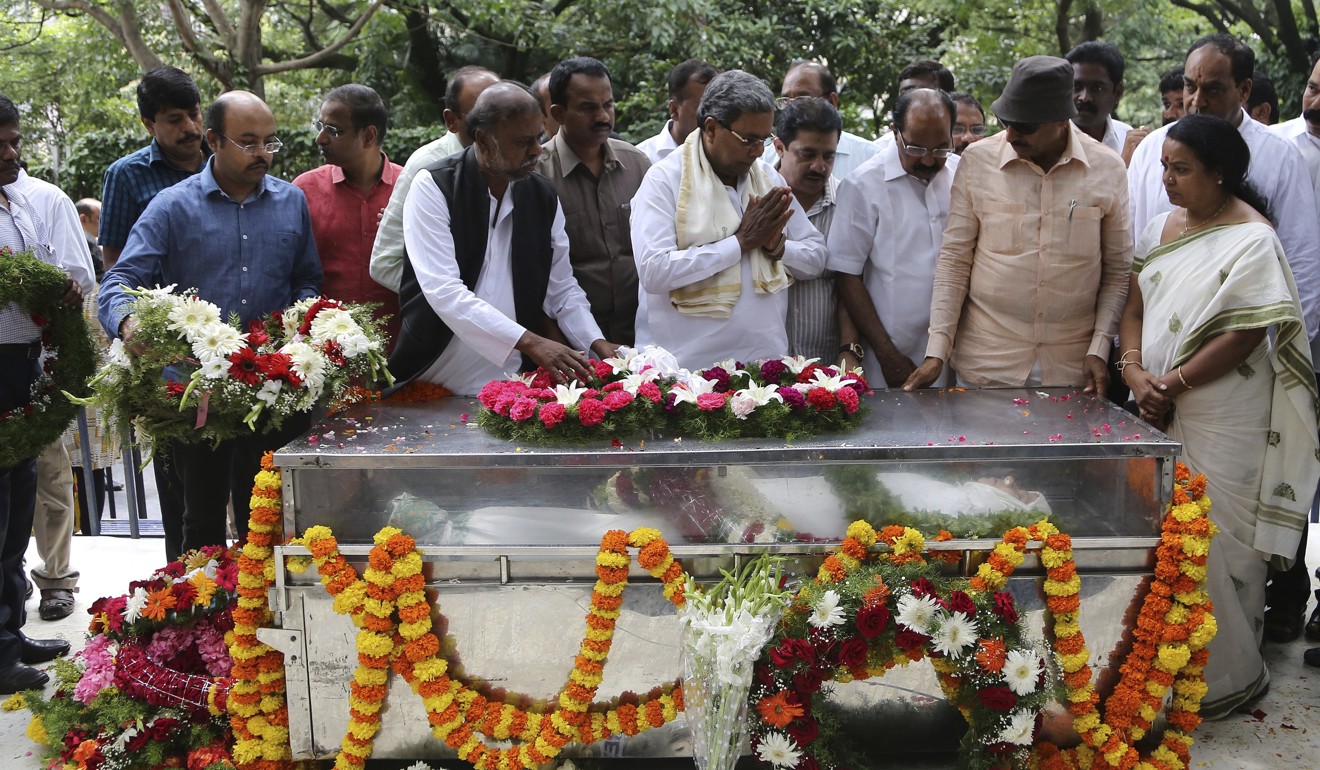 Fury in India over killing of journalist critical of ruling party
The killing of an Indian journalist provoked outrage and anguish across the country on Wednesday, with thousands protesting against what they saw as an effort to silence a critic of India's ruling Hindu nationalist party. Even as police promised to hunt down the assailants who gunned down Gauri Lankesh outside her Bangalore home on Tuesday night, many said they feared the perpetrators would get away with the killing. Spontaneous rallies erupted in cities and towns across India on Wednesday. Protesters demanded the government do more to protect free speech in the secular democracy. In Bangalore, thousands gathered for a public vigil and viewing of Lankesh's body.
What next? Lankesh, 55, was the editor of the independent Kannada-language magazine Lankesh Patrike. In November, she was found guilty of defaming legislators from the governing Bharatiya Janata Party (BJP) in a 2008 story. Her killing was the latest in a string of similar attacks in recent years targeting writers, artists and scholars who faced a backlash for criticising Prime Minister Narendra Modi's government or the BJP. ■