Duterte will kill his own son if drug trafficking allegations are true
Philippine President Rodrigo Duterte has said he will have his son killed if drug trafficking allegations against the younger politician are true, and that the police who carry out the hit will be protected from prosecution. Paolo Duterte, 42, this month appeared before a senate inquiry to deny accusations made by an opposition lawmaker he was a member of a Chinese triad gang who helped smuggle in a huge drug shipment from China. "I said before my order was: 'If I have children who are into drugs, kill them so people will not have anything to say'," Duterte said on Wednesday. "So I told Pulong (Paolo's nickname): 'My order is to kill you if you are caught. And I will protect the police who kill you, if it is true'."
What next? Duterte has said he would be "happy to slaughter" three million drug addicts, and described children shot dead in the drug war as "collateral damage". But he has also repeatedly insisted he has never instructed police to do anything illegal, and that they must only kill in self-defence.
Japan's foreign minister takes flak from political heavyweight: his dad
Japan's newbie foreign minister has a lot on his plate with nuclear-armed North Korea firing missiles over his country and US leader Donald Trump threatening retaliation. But Taro Kono is now wrestling with his toughest diplomatic challenge yet: his dad. On Thursday, Kono, who took up the job just a month ago, was forced to fend off criticism from his retired politician father over Tokyo's dealings with Pyongyang. Yohei Kono – a former top government spokesman who made history in 1993 for his landmark apology over Japan's use of sex slaves in the second world war – criticised his son's foreign policy, saying there should be more cooperation with China to tackle North Korea. China is the North's chief ally and is seen as the only country that could convince the reclusive state to give up its nuclear weapons.
What next? The younger Kono brushed off his old man's slight, insisting Tokyo's policy was sound.
"Through foreign ministers' meetings and telephone talks, we have shared with China and Russia a common recognition that the denuclearisation of the Korean Peninsula is our goal," he told reporters in New York, according to Kyodo News.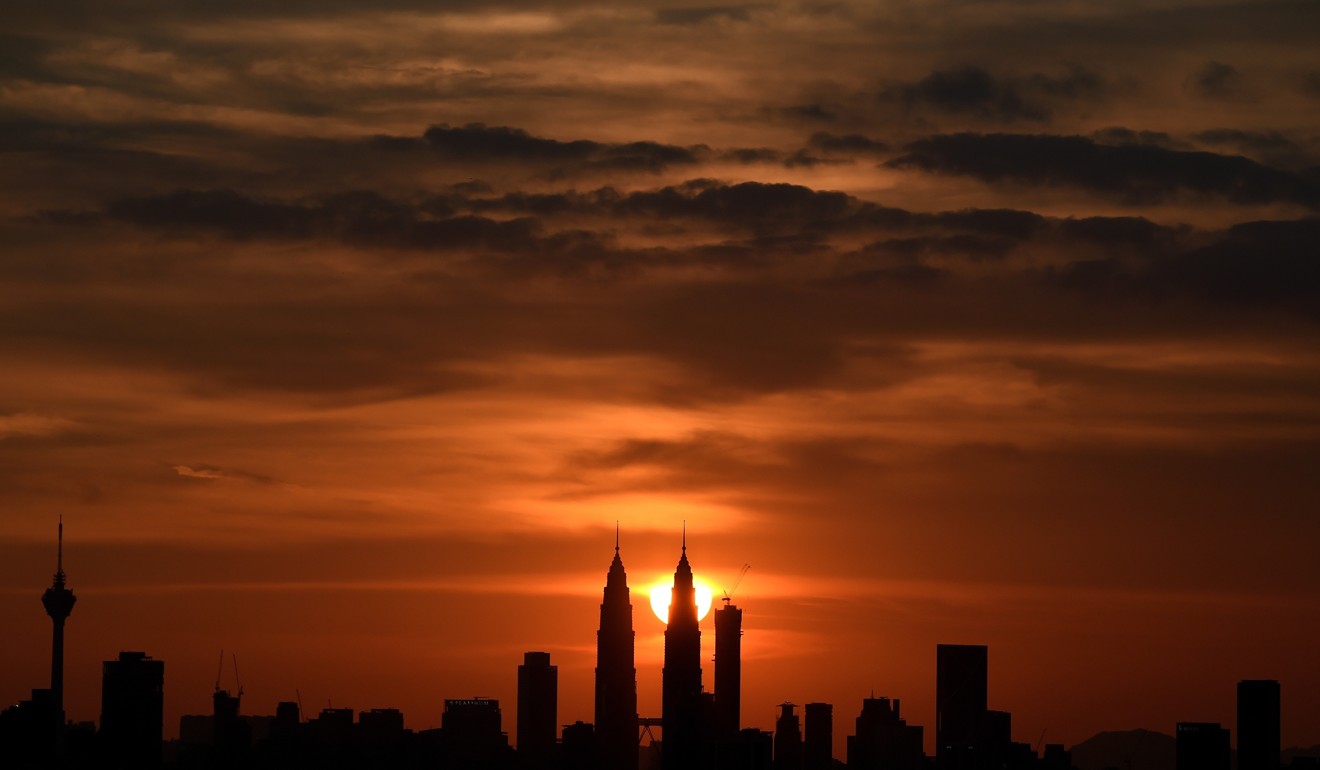 Malaysian beer festival cancelled after plan to sabotage event
An annual beer festival in Kuala Lumpur has been axed due to information that militants were planning to sabotage the event, police said on Thursday. The Kuala Lumpur City Hall on Monday banned the Better Beer Festival, scheduled for October 6-7, without giving any reasons. It followed protests from an Islamist party that called it a vice festival that could lead to criminal acts, rape and free sex. The festival has been held in Malaysia annually since 2012. The cancellation has angered many Malaysians, who slammed it as a sign of growing Islamisation in the country.
What next? Opposition lawmaker Lim Kit Siang said he wondered if police had been dragged into partisan politics. "If ... police cannot even handle a security or terrorist threat to the Better Beer Festival, which would be held in a very localised and easily protected area, Malaysians would be entitled to ask how could the police face a major or full-scale terrorist threat," Lim said.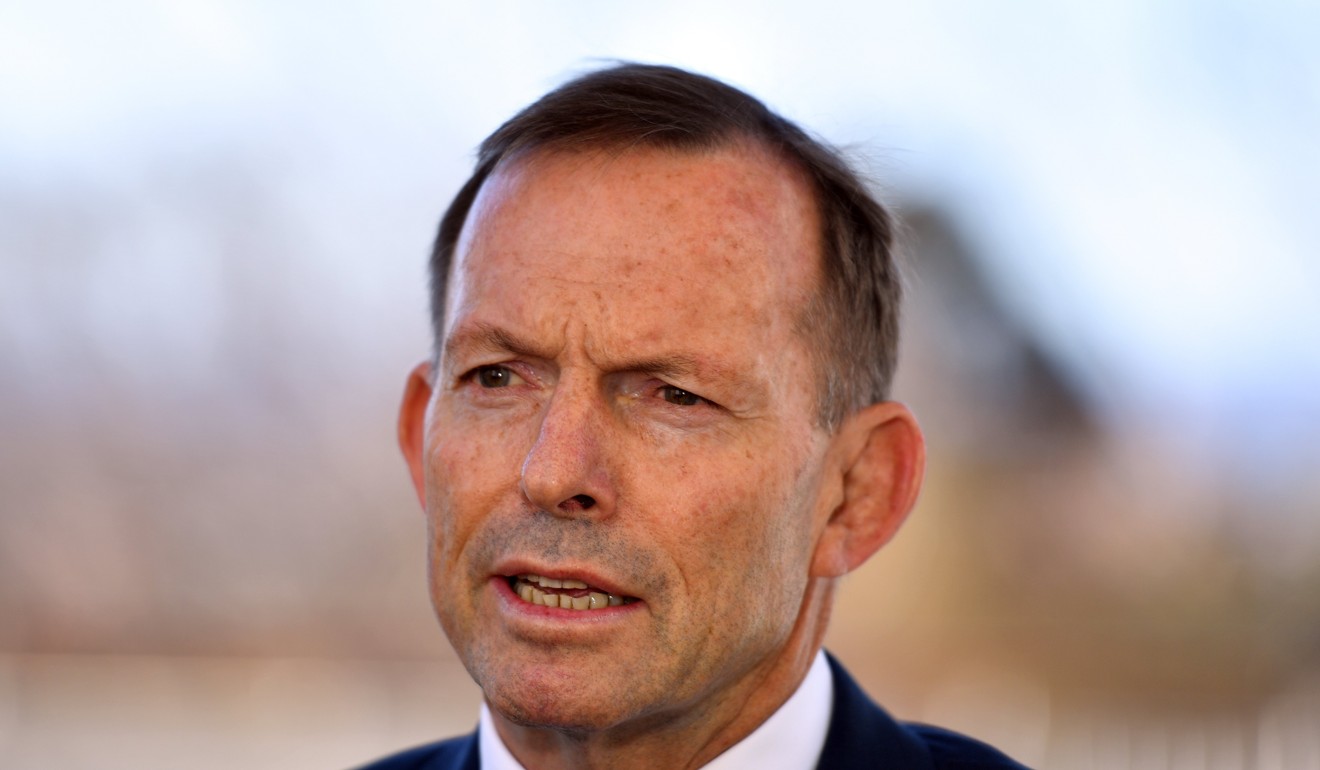 Australian former PM headbutted by same-sex marriage campaigner
Australian former Prime Minister Tony Abbott said he was assaulted by a same-sex marriage campaigner but only slightly injured. Speaking with local radio, Abbott – who is stridently against same-sex marriage – explained he was headbutted by a man in Hobart, the capital of the southern island state of Tasmania. Australians are in the midst of voting whether to legalise same-sex marriage. The results will be considered by lawmakers who will then vote on the issue in parliament later this year. "I went over to shake his hand and he headbutted me," he said. Abbott said his attacker "wasn't very good" at headbutting, with the only damage being "a very, very slightly swollen lip".
What next? Last week, the parliament made amendments to the nation's anti-vilification laws in an attempt to safeguard against hate speech during the same-sex marriage campaign. Abbott, of the centre-right Liberal Party of Australia, said the altercation in Hobart was a "reminder of how ugly this debate is getting."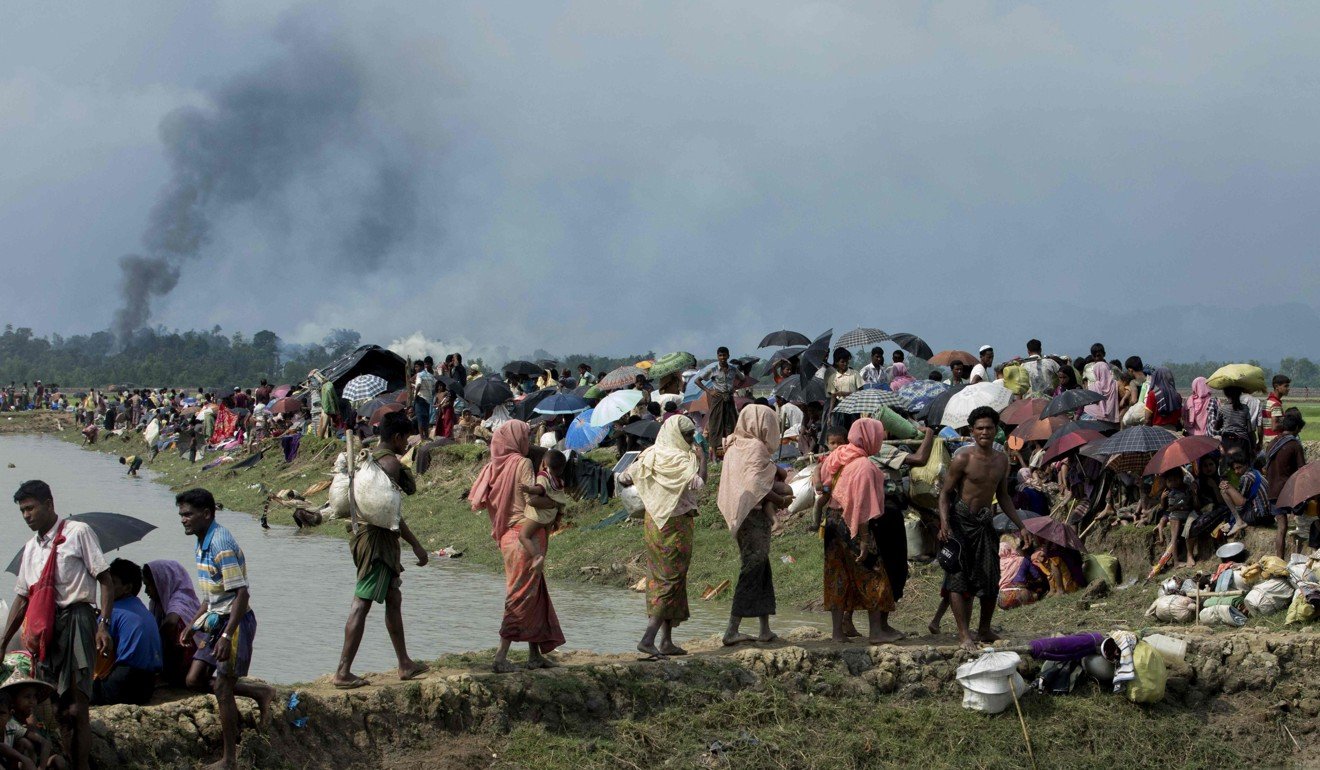 Red Cross aid disrupted in Rakhine state as violent clashes continue
An attack on an aid shipment in Myanmar's violence-wracked Rakhine state and a deadly Red Cross truck crash in Bangladesh on Thursday hampered desperately needed relief efforts for Rohingya Muslims fleeing persecution. Communal tensions remain high across Rakhine where raids by Rohingya militants at the end of last month sparked a massive army crackdown, driving more than 420,000 people into Bangladesh in what the UN has called a campaign of "ethnic cleansing".
An International Committee of the Red Cross (ICRC) ship carrying 50 tonnes of aid was halted by a 300-strong Buddhist mob in the state capital Sittwe on Wednesday. The crowd hurled "stones and Molotov [cocktails]" at riot police, injuring several officers before order was restored. News of the clashes emerged as a truck hired by the Red Cross and ICRC crashed in Bangladesh, killing nine people and injuring 10 others.
What next? Hundreds of thousands of Rohingya refugees have streamed into Bangladesh since the end of August, cramming into ill-equipped camps and makeshift shelters near the border town of Cox's Bazar. Aid groups say they are overwhelmed by the massive influx, and though the Bangladeshi government is building a new camp in the area it will be some time before it is fully equipped. ■