Web users amused by Chinese university that looks like a toilet
A 12-floor block at the North China University of Water Resources and Electric Power in Zhengzhou, Henan province, has been nicknamed "the toilet" online, according to Vcg.com. Staff at the building help graduates set up their own businesses. Internet users joked that the front of the building looked like a toilet bowl and the back a cistern. Even the roof of the block at the college looked like a toilet lid, they joked. "It looks ugly and strange," one internet user said.
What next? About 86 million yuan (US$13 million) was invested in the building. It opened last year. One internet user was a little more forgiving about the building's design. "I can't see any innovation and beauty in the building, but the designer did well if it's to help local graduates," they wrote.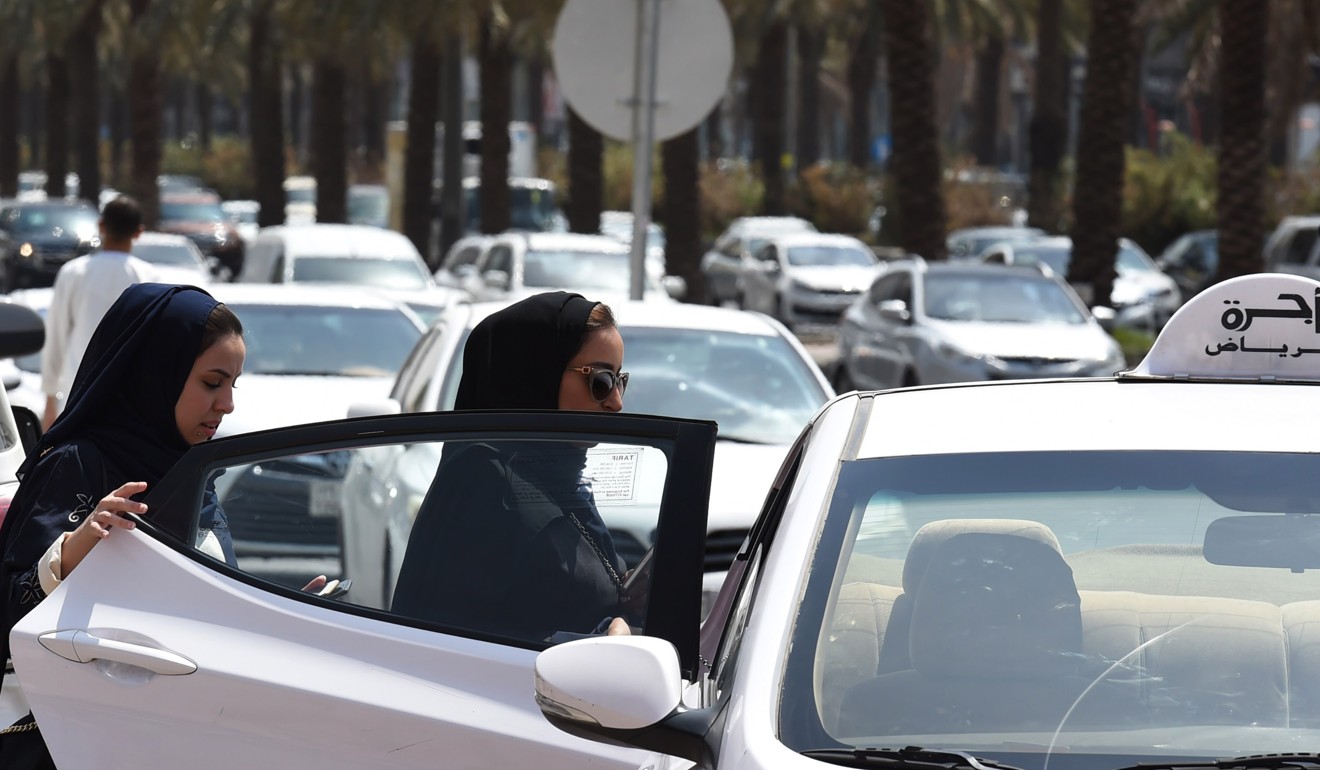 Saudi Arabia ending long-standing ban on women drivers is a 'huge step'
Women will be allowed to drive for the first time in Saudi Arabia from next summer, marking a significant expansion of women's rights in the only country that barred them from getting behind the wheel. Neither Islamic law nor Saudi traffic law explicitly prohibited women from driving, but they were not issued licences and were detained if they attempted to drive. Prince Khaled bin Salman, Saudi Arabia's ambassador to Washington and the king's son, said letting women drive is a "huge step forward" and that "society is ready".
What next? As recently as late 2014, two Saudi women were detained for two months for defying the ban. Despite the change, Saudi women remain largely subject to the whims of men due to guardianship laws, which bar them from obtaining a passport, travelling abroad or marrying without the consent of a male relative.
China signals patriotism as key element for entrepreneurs
The Chinese government has underlined that patriotism is a core element of entrepreneurship, with official media saying it had for the first time defined what enterprise means for the world's second-biggest economy. A joint statement issued by the Communist Party's Central Committee and the State Council called for stronger party guidance of entrepreneurs and for them to endorse party leaders.
What next? "Key elements of the document relate to the phenomenon of Chinese firms going on massive overseas shopping sprees," said Han Meng, a senior researcher at the Chinese Academy of Social Sciences Institute of Economics in Beijing. "If not reined in, this could hurt China's economic base. Patriotic entrepreneurs are those who can do more to benefit the domestic economy and society."
South Korea says publishing map without Japan was a 'simple mistake'
Japan demanded on Wednesday that the Pyeongchang 2018 organisers correct a map on their official website which was missing Japan. The Japan Sports Agency said officials spotted the omission after receiving a number of calls from the public. The agency demanded a correction via the South Korean embassy in Tokyo, agency official Masahide Katsumata said. The world map on the "Dream Programme" section of the website for the 2018 Winter Olympics has since been corrected. An official from Pyeongchang organising committee said Japan's omission was a "simple mistake".
What next? "We'll keep watching," Japan's chief cabinet secretary Yoshihide Suga said. The two countries also have had past disputes over Japan's wartime aggression and territorial issues. Japan wants South Korea to stop using "East Sea" for the waters between the two countries, which Tokyo says should be the "Japan Sea". The two countries dispute ownership of a cluster of islands, controlled by South Korea but also claimed by Japan under a different name.
Nepal chooses three-year-old girl to take throne as new 'living goddess'
A three-year-old girl has been named the new Kumari of Nepal's capital, Kathmandu. Trishna Shakya was taken from her family home to live in a palace in Kathmandu's ancient Durbar Square, where she will be looked after by specially appointed caretakers. "She will take her place on the Kumari's throne after we perform prayers and tantric rituals," said Uddhav Man Karmacharya, a Hindu priest who attends to the Kumari.
What next? Shakya will only be allowed to leave her new home 13 times a year on special feast days. She will be paraded through Kathmandu in ceremonial dress and elaborate make-up to be worshipped and she must prove her bravery by not crying at the sight of a sacrificed buffalo. The tradition has drawn criticism from child rights activists who say the Kumaris are denied a childhood and their isolation hinders their education.
Malaysian firm hopes there is market for nasi lemak-flavoured condoms
Karex, which claims to be the world's biggest condom maker, offers an array of flavours from grape to durian. It is now set to launch a condom inspired by nasi lemak. "We Malaysians are divided across our political ideas, religion and race," chief executive Goh Miah Kiat said. "I felt one thing that unites us all [is] 'Where's the best nasi lemak place you've been?'". The company spent six months carrying out taste tests before coming up with its nasi lemak prophylactic, which smells faintly of coconut and is coated with a warming lubricant.
What next? Goh insisted the range of wacky condoms was more than just a marketing gimmick, and was about trying to encourage contraceptive use in the Muslim-majority country. ■
Complied by Benjamin O'Rourke