It's all Kim as North Korea dominates Trump's whistle-stop tour of Asia
It was a busy week for diplomacy as US President Donald Trump set off on his whirlwind tour of Asia, which brought out the pomp and flattery rarely gifted to other world leaders.
JAPAN Starting in Tokyo, marching bands and endless red carpets greeted the US leader to the Akasaka Palace, as Trump and Prime Minister Shinzo Abe kicked off talks on trade and dealing with troublesome neighbour North Korea. By the end, Abe announced Japan would expand sanctions on the North and freeze assets of certain entities and individuals in a further effort to stop its nuclear programme.
SOUTH KOREA Trump arrived at Seoul's Blue House to cheering children, and praise from President Moon Jae-in. Again, the agenda was dominated by the threat from the North. While Moon hoped the US would help ease South Koreans' "anxiety" over North Korea, Trump took a more critical approach. He ended his visit by telling South Korea's national assembly that North Korean leader Kim Jong-un's regime was "a cult". He said the US was not seeking conflict, but "history is filled with discarded regimes that have foolishly tested America's resolve".
CHINA The pageantry was again laid on thick in Beijing, culminating with a welcome ceremony at the Great Hall of the People that featured an honour guard of hundreds. Talks with President Xi Jinping were wide-ranging, but again targeted two key themes: North Korea and the United States' trade deficit with China. The two sides agreed that urgent measures had to be taken to stop North Korea from further provocations, but were divided over what action was needed. While Trump stopped short of blaming China for the trade imbalance, Xi said the relationship between the two nations was at a "new historic starting point", but efforts should be taken to manage their differences.
VIETNAM By Thursday, attention had turned to the Asia-Pacific Economic Cooperation (Apec) summit in Danang, where the fate of the stalled Trans-Pacific Partnership deal hung in the balance. With a meeting over the TPP delayed, Xi urged Asia-Pacific nations to "uphold multilateralism" while making sure the world becomes more balanced and inclusive, Trump said it could no longer tolerate chronic trade abuses and would insist on equal policies.
PHILIPPINES Finally, the hectic week of handshakes, talks, conferences and red carpets will come to a close in the Philippines, which is hosting the 15th Asean-India Summit and 12th East Asia Summit in Manila. Trump was set to meet President Rodrigo Duterte, a US ally who faces widespread criticism for human rights abuses in his ruthless "drug war". Meanwhile, as the dust settles on war torn Marawi city, where Philippine forces fought Islamic extremists in a devastating five-month battle, the US was expected to extend its military backing even further. And all of this came against the ongoing backdrop of South China Sea disputes, Myanmar's Rohingya crisis, Cambodia's crackdown on dissent and harsh rhetoric against Washington.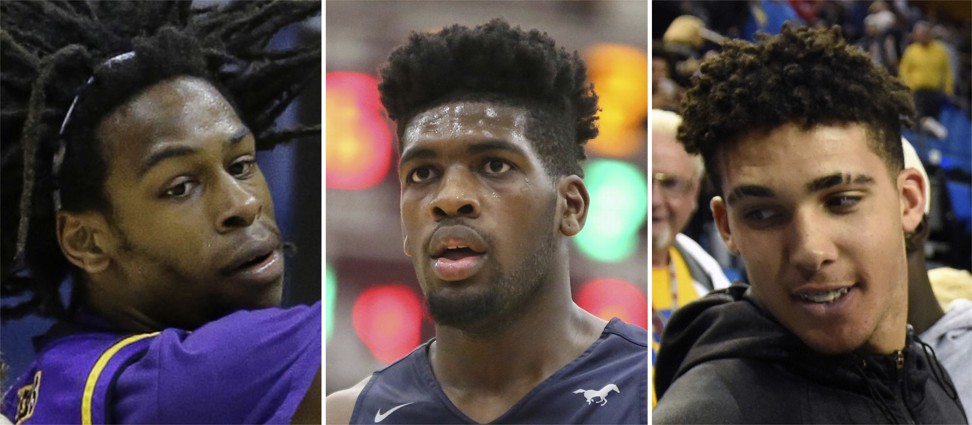 Basketball players' China trip goes into overtime
Three UCLA men's basketball players have been detained in China on suspicion of shoplifting and confined to their hotel pending legal proceedings. The students – freshmen LiAngelo Ball, Cody Riley and Jalen Hill – were arrested on Tuesday over an alleged theft from a Louis Vuitton store during the team's visit to Hangzhou. Ball is the younger brother of NBA rookie Lonzo Ball of the Los Angeles Lakers. UCLA played Georgia Tech in Shanghai on Saturday in their season opener. "I haven't talked to him yet," Lonzo said after the Lakers lost to the Boston Celtics.
What next? Police released the players on condition they remain at their hotel in Hangzhou. Chinese authorities have up to 37 days to decide whether to pursue official approval for a formal arrest.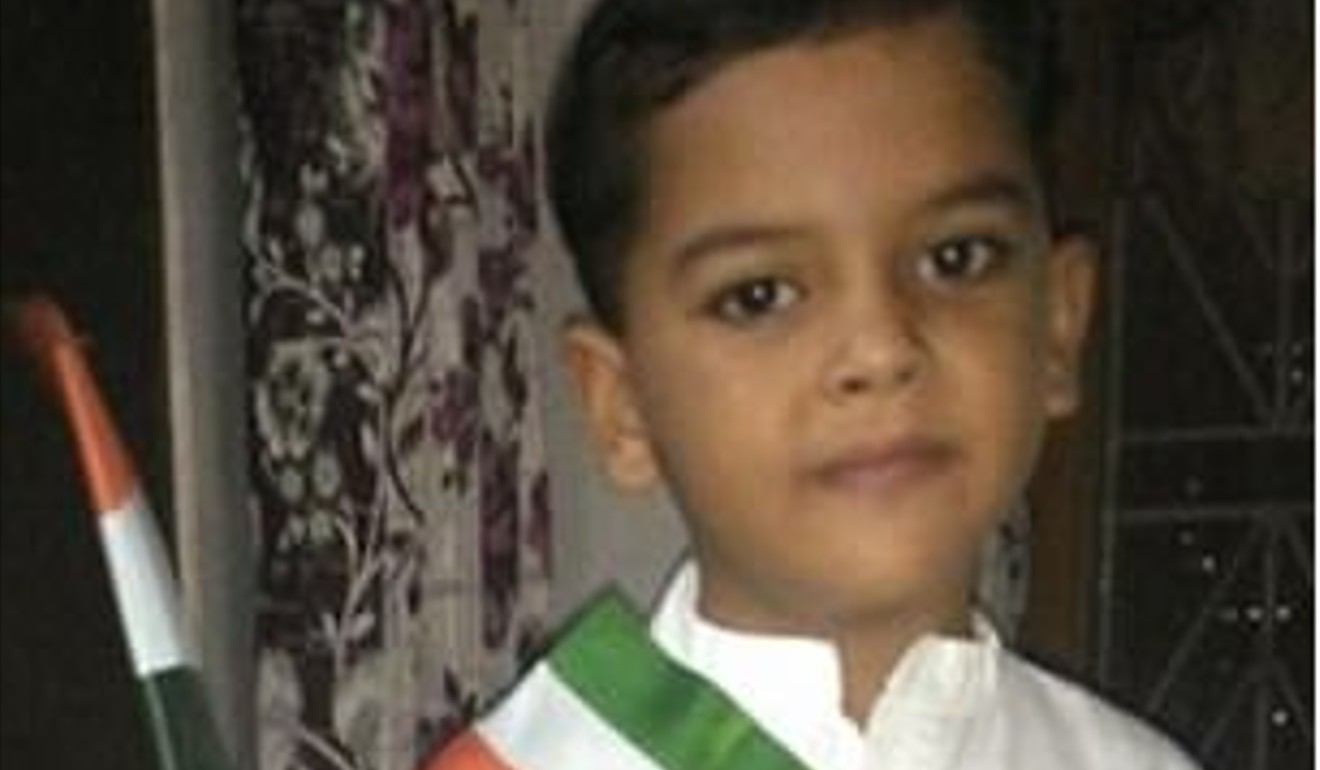 Teenager in India kills seven-year-old child in bid to get exam postponed
A teenager in India tried to get an exam postponed by slitting the throat of a seven-year-old, according to federal investigators. The 16-year-old was arrested on Wednesday, accused of killing the boy in September at a private school near Delhi. The crime made national headlines and stoked concern over safety in schools. Much prestige is placed on academic achievement and children face intense pressure to get good grades, which experts say has aggravated mental illness.
What next? Police initially detained a bus conductor over the murder, claiming he killed the boyfor resisting a sexual attack. But a spokesman for federal investigators said they had credible evidence against the "academically weak teenager".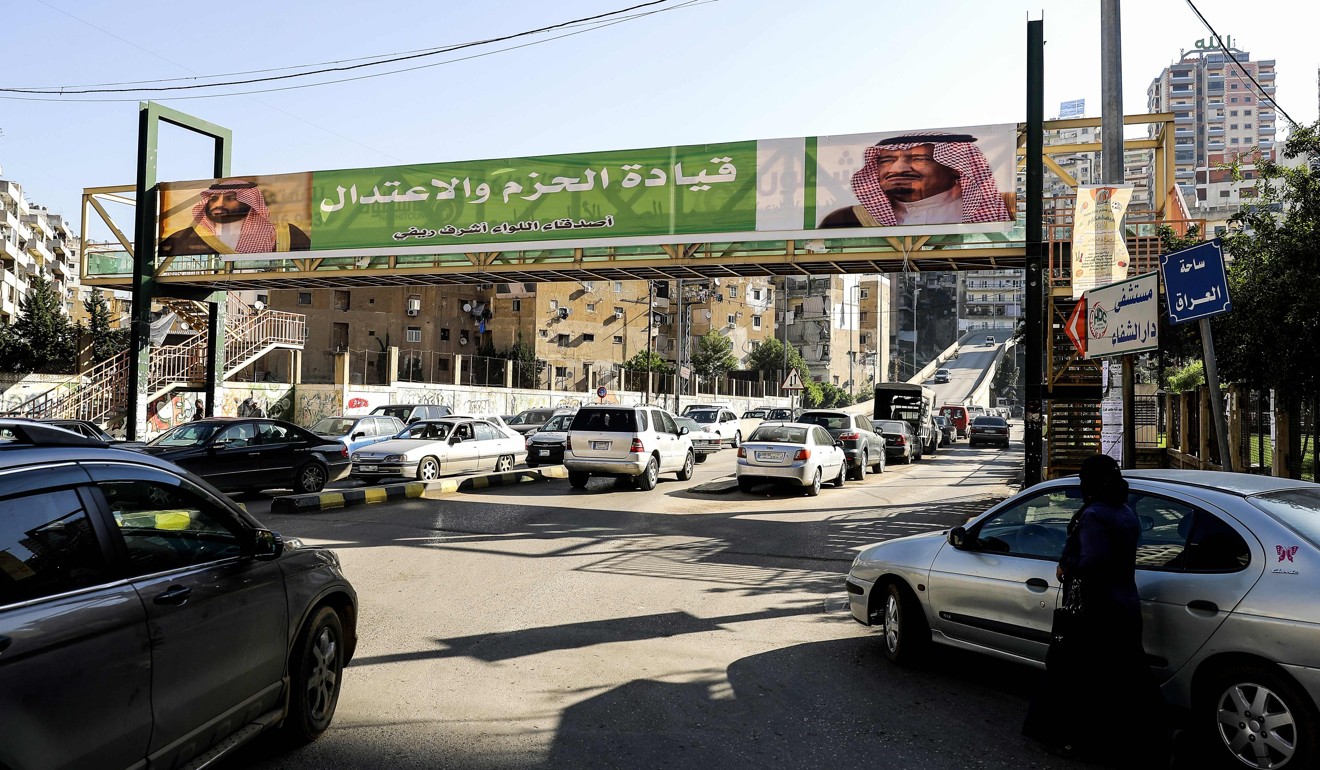 Saudi Arabia recalls citizens from Lebanon as tensions with Iran grow
Sectarian tensions in the Middle East reached a fever pitch this week as Saudi Arabia recalled its citizens from Lebanon, a move that will escalate a stand-off against Iran by the kingdom's assertive young crown prince who has also launched an unprecedented crackdown on corruption. Thursday's order to leave Lebanon came after a missile was launched at Riyadh on Saturday by Shiite Houthi rebels in Yemen – an attack the Sunni Saudi government said was an "act of war" by Shiite Iran. The rebels have long been seen as a proxy of the Iranian government along with Shiite militant group Hezbollah. The tensions came as the kingdom arrested 201 people in a corruption scandal worth at least US$100 billion although some analysts said it was an attempt by Crown Prince Mohammed bin Salman to consolidate power.
What next? The international community may be forced to intervene. US Secretary of State Rex Tillerson said on Friday the purge of elites "raises concerns" while French President Emmanuel Macron made a surprise visit to Riyadh on Thursday. ■