Duterte gets landslide legislative victory to extend martial law
Philippine President Rodrigo Duterte won another year of martial law for Mindanao after the country's congress voted overwhelmingly to approve the control until December 2018. It came after the military warned that terrorist threats continue in the region where pro-Islamic State militants staged a bloody five-month siege, which left the city of Marawi devastated. Defence Secretary Delfin Lorenzana said militants were now trying to recover from their defeat and were plotting new attacks. The vote on Wednesday passed with a majority in the Senate and the House of Representatives – with 240 voting to approve and 27 opposing.
What next: Opponents feared the extension in the south raised the prospect of martial law being rolled out across the Philippines. President Duterte said such a scenario could not be ruled out if the country's survival was at stake. "You threaten the existence of the Republic of the Philippines, I am sure that everybody will react and do what he must do to prevent it," he said. Officials said it could take at least three years to rebuild Marawi.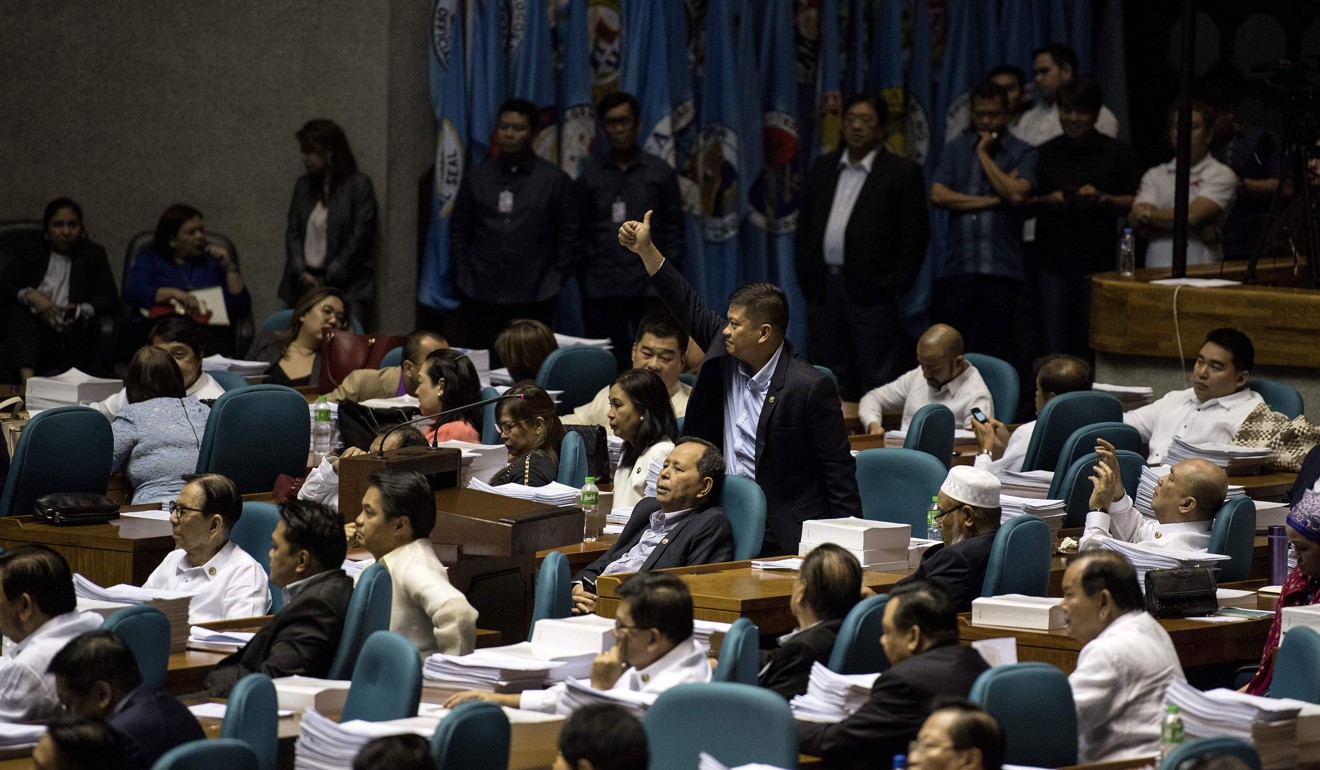 Dog circus in Singapore axed after 7,000 people sign petition
A Chinese circus featuring performing dogs cancelled its Singapore show after it was criticised for being "cruel and unethical". Scheduled for February at Singapore's Resorts World Sentosa – to coincide with the Lunar New Year – the Chinese New Year Dog Circus 2018 advertised pink-dyed poodles doing acrobatics and clapping. But a Change.org petition quickly attracted more than 7,000 signatures, and branded the use of animals in circuses as an "archaic" and "outdated practice".
What next: Louis Ng, a lawmaker and founder of Acres, a local animal welfare group, said he hoped organisers would "get the message that using animals for entertainment is something outdated and it's not something that Singaporeans want".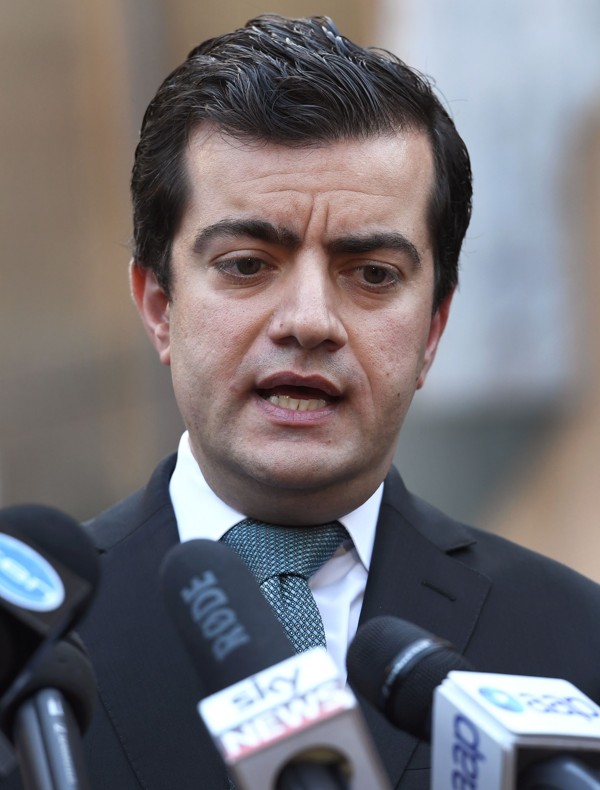 Australian senator Dastyari quits over links to Chinese interests
High-profile Australian opposition Senator Sam Dastyari quit this week amid allegations of close links with Chinese-aligned interests in Australia. Dastyari, from the centre-left Labor Party, has come under fire since it was revealed he had tried to encourage the party's deputy leader not to meet a Chinese activist opposed to Beijing's rule in Hong Kong in 2015. The 34-year-old had previously resigned from leadership roles over scandals involving Sydney-based Chinese businessman and political donor Huang Xiangmo. The scandal prompted Prime Minister Malcolm Turnbull to accuse China of buying influence and ban foreign political donations.
What next: Asked about Dastyari's resignation, Chinese Foreign Ministry spokesman Lu Kang said it was an internal affair for Australia and China did not comment on other countries' affairs. Meanwhile, Turnbull has explicitly warned Huang Xiangmo that his telephone might be tapped as a result of the recent scandal.
India bans condom ads, fearing children exposed to 'vulgar' content
India banned television ads for condoms during prime time hours, describing them as "vulgar" and exposing children to salacious material. The country's information and broadcasting ministry ordered India's estimated 900 channels to restrict the commercials to between 10pm and 6am, threatening repercussions if they fell outside the late hours. "All TV channels are hereby advised not to telecast the advertisements of condoms which are … for a particular age group and could be indecent for viewing by children," the order said. It also cited broadcasting regulations prohibiting "indecent, vulgar, suggestive, repulsive or offensive themes".
What next: India's public and private television channels are broadcast to nearly 183 million households. Sex remains a taboo subject in India, a broadly conservative and traditional country. In September, India's largest trading body successfully lobbied for condom billboards featuring a former porn star be pulled down in Gujarat state, citing religious sensitivities.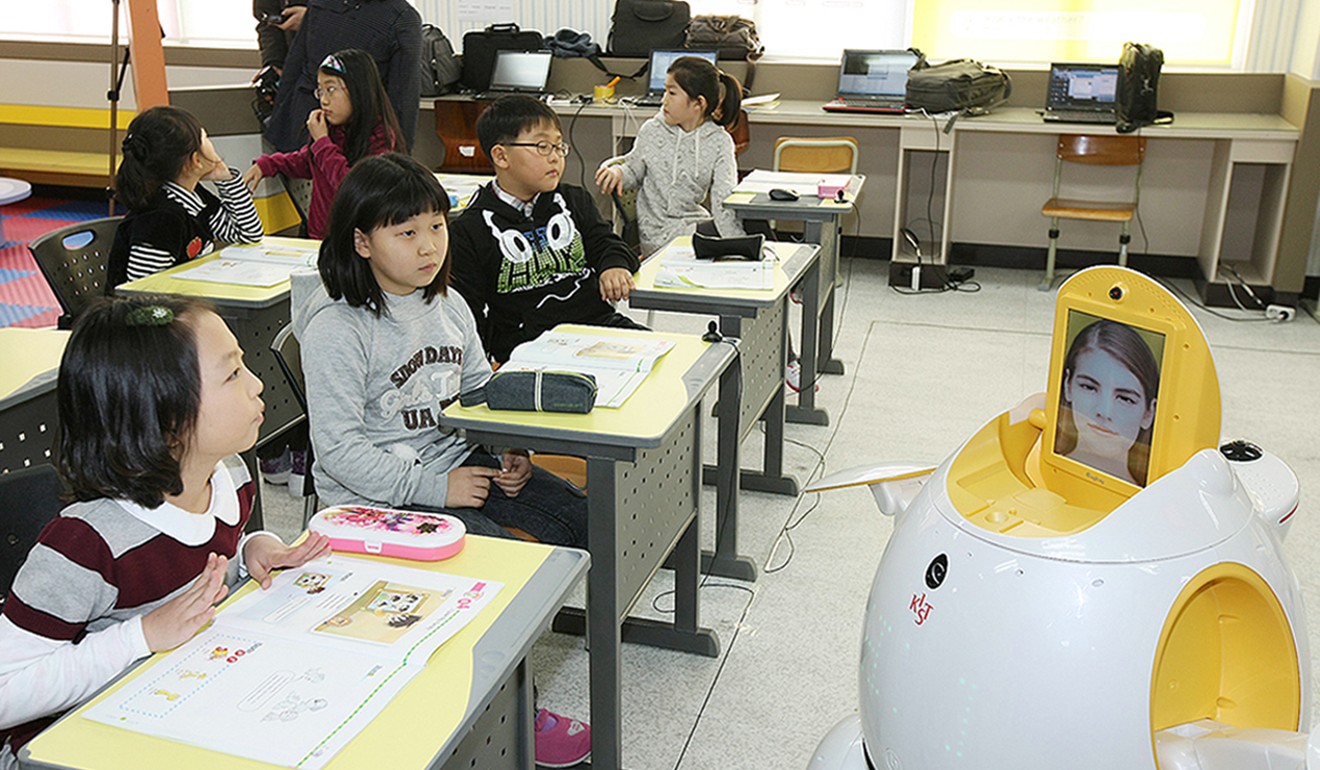 English-teaching kindergartens face crackdown in South Korea
The South Korean government launched a nationwide crackdown on private English institutes for preschoolers that promote themselves as English-teaching "kindergartens". The education ministry recently sent a warning letter to popular online communities for parents of preschoolers. The ministry asked the parents to share the letter with English "kindergartens" and encourage them to change their signs to "language institute". Korean law does not allow English to be taught in kindergartens. This means that kindergartens teaching English are not genuine kindergartens, but private language institutes. However, many language institutes promote themselves as "kindergartens" because it is easier to attract students.
This rule is still not known widely, so there have been many cases in which parents of children at English kindergartens have complained about not receiving state benefits given to children at genuine kindergartens.
What next: English kindergartens normally charge three or four times as much as genuine kindergartens. Nevertheless they are free from complicated management and hygiene rules that apply to genuine kindergartens. The ministry said along with "kindergarten", such institutes are not allowed to use "preschool", "nursery school" and "kids school" on their signs or other promotional material. Violators can be fined up to 5 million won (US$4,600) or forced to close if their violations are serious. ■