India pins hopes for cleaner air on a 'smog cannon'
India has unveiled a new weapon against air pollution – an "anti-smog gun" that authorities hope will clear the skies above New Delhi but which environmentalists say amounts to a band-aid solution. The cannon's Indian manufacturers say the fine droplets of water it ejects at high speed can flush out deadly airborne pollutants in one of the world's smoggiest capitals. The giant mister – shaped like a hair dryer and mounted on the back of a truck – was tested in Anand Vihar, an area of Delhi's east that often has the dirtiest air. The US embassy website on Wednesday showed concentrations of the smallest and most harmful particles known as PM2.5 at Anand Vihar hit 380 – more than 15 times the World Health Organisation's safe maximum. Manufacturer Cloud Tech said the cannon can blast up to 100 litres of water per minute into the skies and clear 95 per cent of airborne pollutants.
What next? The cannon – designed to combat dust on mining and construction sites – costs roughly US$31,000 but government officials appear ready to open the chequebook. "If it proves to be successful, then we will roll these out on Delhi's streets as soon as possible," said Imran Hussain, Delhi's environment minister.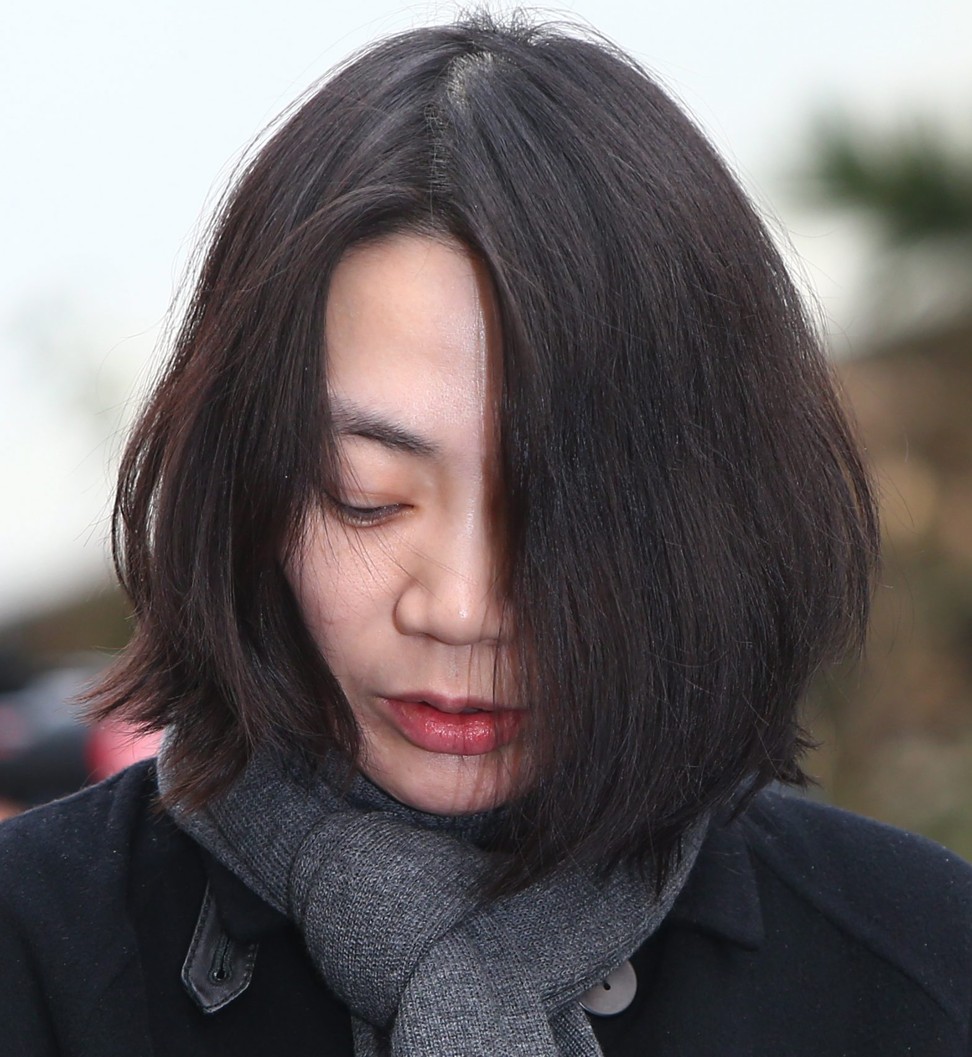 Korean Air heiress avoids jail over 'nut rage' incident
South Korea's top court kept a Korean Air heiress out of prison on Thursday in the final verdict on the "nut rage" incident that triggered national uproar in 2014. Cho Hyun-ah, a daughter of Korean Air chief Cho Yang-ho and then the company's vice-president, became infuriated when a flight attendant served her some nuts in a bag rather than in a bowl. She lambasted the chief steward over the behaviour of his cabin crew and ordered the Seoul-bound flight, which had just left the gate in New York, to turn back so he could be ejected. Cho was initially convicted on most counts and sentenced to a year in jail, but she was freed after the appeal court cleared her of hampering an air route. It maintained the more minor convictions but reduced her penalty to 10 months in prison, suspended for two years. The Supreme Court upheld that ruling on Thursday.
What next? The case – widely known as "nut rage" – renewed criticisms in the South over the powerful, family-run conglomerates that dominate the world's 11th-largest economy. The founding families of the business firms, called chaebol, have been criticised for running their global businesses like their personal fiefdoms with minimum scrutiny by regulators.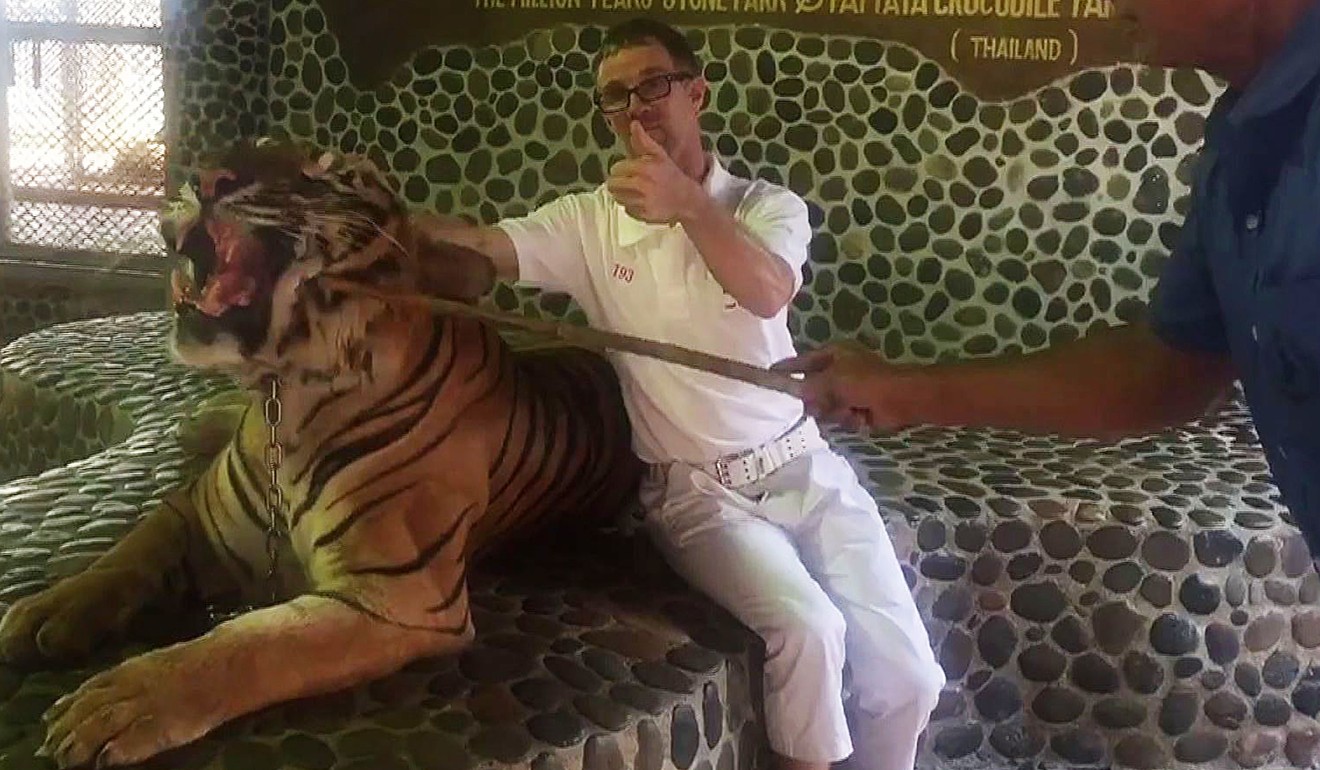 Thai zoo's tiger prodding triggers uproar over animal cruelty
A Thai zoo has sparked outrage after a video of staff repeatedly prodding a tiger to elicit roars for tourist photos went viral, renewing criticism of the kingdom's notorious animal tourism industry. The clip, which has garnered more than 1 million views since it was posted on Monday, shows the Pattaya zoo attendant jabbing the chained animal in the face with a stick as tourists take turns posing with or sitting on top of the big cat for pictures.
"This tiger gets poked all day, hundreds of times a day so it will roar for the picture with tourists," wrote Edwin Wiek, the founder of Wildlife Friends Foundation Thailand, who filmed the video and posted it on Facebook. A spokesperson for the zoo, The Million Years Stone Park and Pattaya Crocodile Farm, said the tiger attendant had been transferred to another job over the incident.
What next? Tourist dollars and the lure of the animal selfie fuel a lucrative but controversial wildlife tourism industry in Thailand, where opportunities to ride elephants, hold monkeys and pet tigers are all available for a price. Animal rights groups have long criticised the industry as inhumane, with chained up animals kept in small quarters with inadequate diets or veterinary care.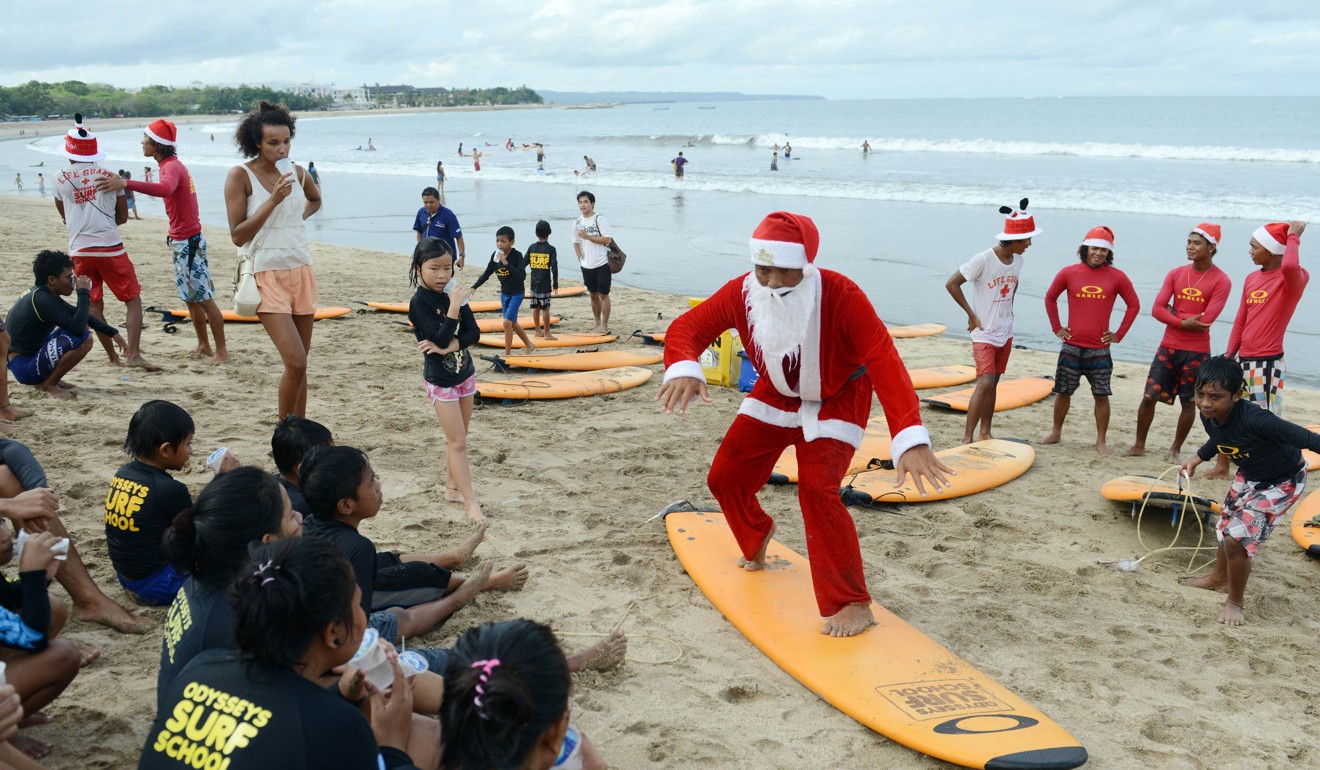 Muslims call for beliefs respected during Christmas … so no Santa hats
Indonesian police appealed for tolerance and respect for other people's religious celebrations after an Islamist group threatened to raid businesses to check for Muslims being forced to wear Santa Claus hats or other Christmas garb. The hardline Islamic Defenders Front (FPI) said this week it would conduct "sweeping operations" in the world's biggest Muslim-majority country, and that forcing Muslims to wear Christmas attire was a violation of their human rights. Indonesia is home to several other religious minorities, including Christians, Hindus, Buddhists and people who follow traditional beliefs. The constitution guarantees freedom of religion in an officially secular state though tension between followers of different faiths can flare.
"There can be no sweeping operations … members of the public should respect other religions that are carrying out celebrations," national police chief Tito Karnavian told police during a security exercise in the capital, Jakarta.
What next? The FPI said it wanted to enforce a fatwa, or decree, issued by Indonesia's Islamic Clerical Council in 2016 prohibiting business owners from forcing employees to wear Christmas clothing. "We will raid businesses in anticipation of them being stubborn about this and we will be accompanied by police," said Novel Bakmukmin, head of the FPI's Jakarta chapter.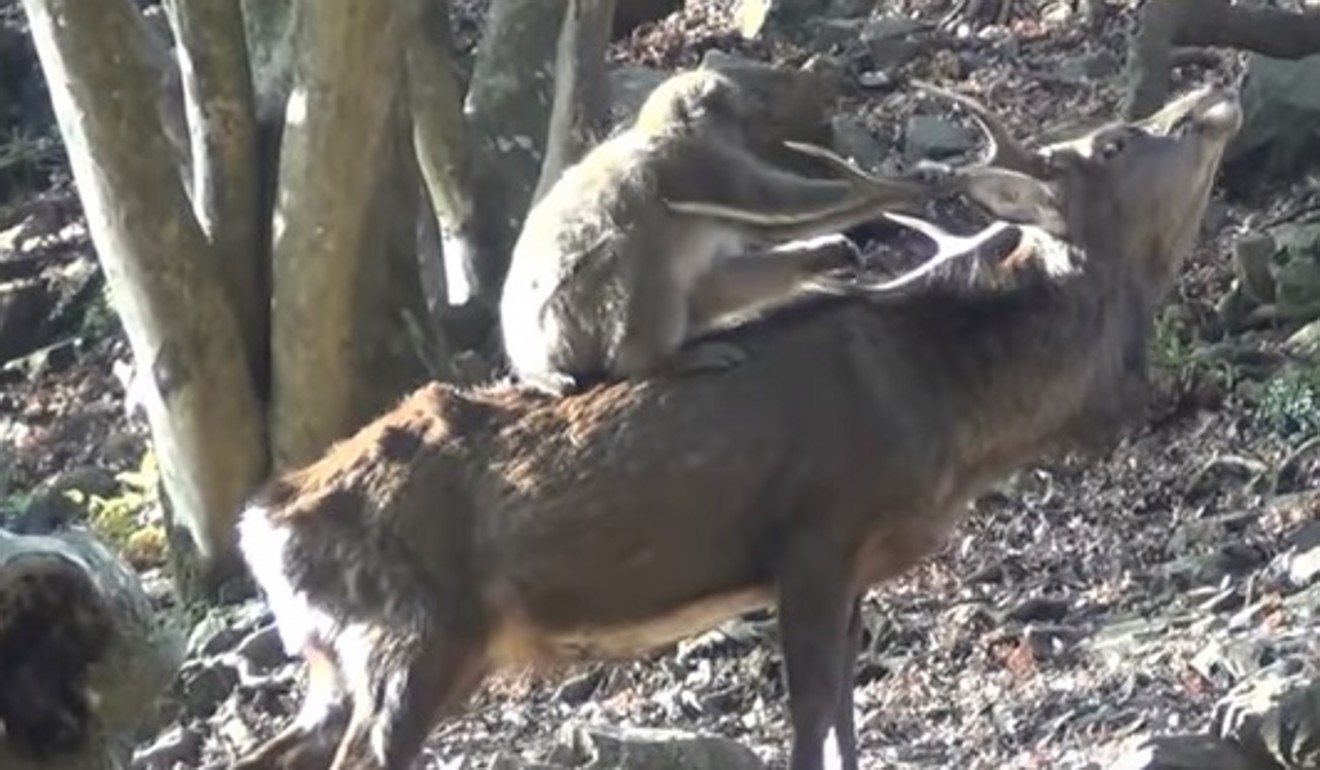 When Japanese monkeys meet deer...sparks fly
After spending a few months observing macaque monkeys living in a Japanese forest, a group of scientists found a pattern of behaviour they described as both "unusual" and "intriguing". Adolescent female macaques climbed on top of a sika deer and crouched. Then, they moved their pelvises as if thrusting or grinding. They squeaked sexual sounds. When the deer walked away, the female monkeys "often displayed sexually motivated tantrums which consist of crouching on the ground, body spasms and screaming, while gazing at the deer", the scientists wrote in a peer-reviewed study in the Archives of Sexual Behaviour. Scientists found that the interactions, documented in the Meiji Memorial Forest of Minoo Quasi-National Park on the outskirts of the city of Minoo in central Japan, are "sexual in nature" – at least for the monkeys.
What next? Japanese macaques are known to ride deer for play or to move from one place to another, but adolescent females appear to have taken this playful interaction a step further. Why they do so remains unclear, but scientists have a few theories. "The monkey-deer sexual interactions reported in our paper may reflect the early stage development of a new behavioural tradition at Minoo," said Noëlle Gunst, co-author of the study.