Camels disqualified from Saudi beauty pageant for getting 'Botox' injections
A dozen camels were disqualified from an annual beauty contest in Saudi Arabia for having cosmetic botulinum injections. Local media reported a vet had been caught giving the animals Botox-like injections before the contest, and then performing cosmetic surgery on them at the event. The King Abdulaziz camel festival carries a tempting US$31.8 million in total prize money. Ali al-Mazrouei, the son of an Emirati camel breeder, said the injections inflate the animals' head "so when the camel comes it's like, 'Oh, look at how big that head is. It has big lips, a big nose'".
What next: Key attributes in camel beauty are delicate ears and fulsome snouts. But regulations prohibit the use of drugs in the lips, shaved or clipped body parts. The festival is the biggest in the Gulf with up to 30,000 camels.
Philippines threatens to ban maids from Middle East amid reports of rape
Philippines President Rodrigo Duterte has threatened to ban thousands of Filipinos from working as maids in the Middle East amid media reports of rape, exploitation and deaths in Kuwait. He warned the Arab nation that if he hears "One more incident about a woman, a Filipino worker being raped there, committing suicide, I'm going to stop – I'm going to ban". There are more than two million Filipinos working in the Middle East, many of them employed as domestic helpers, who send back billions of dollars in salary remittances to their families at home. Duterte also said "all the Filipinos there, they can all go home".
What next: Kuwait said it was still awaiting details from the Philippines about the abuse cases that Duterte was referring to. The Kuwaiti foreign minister, Khaled al-Jarallah, said Filipino workers were still welcome, and that their rights were guaranteed.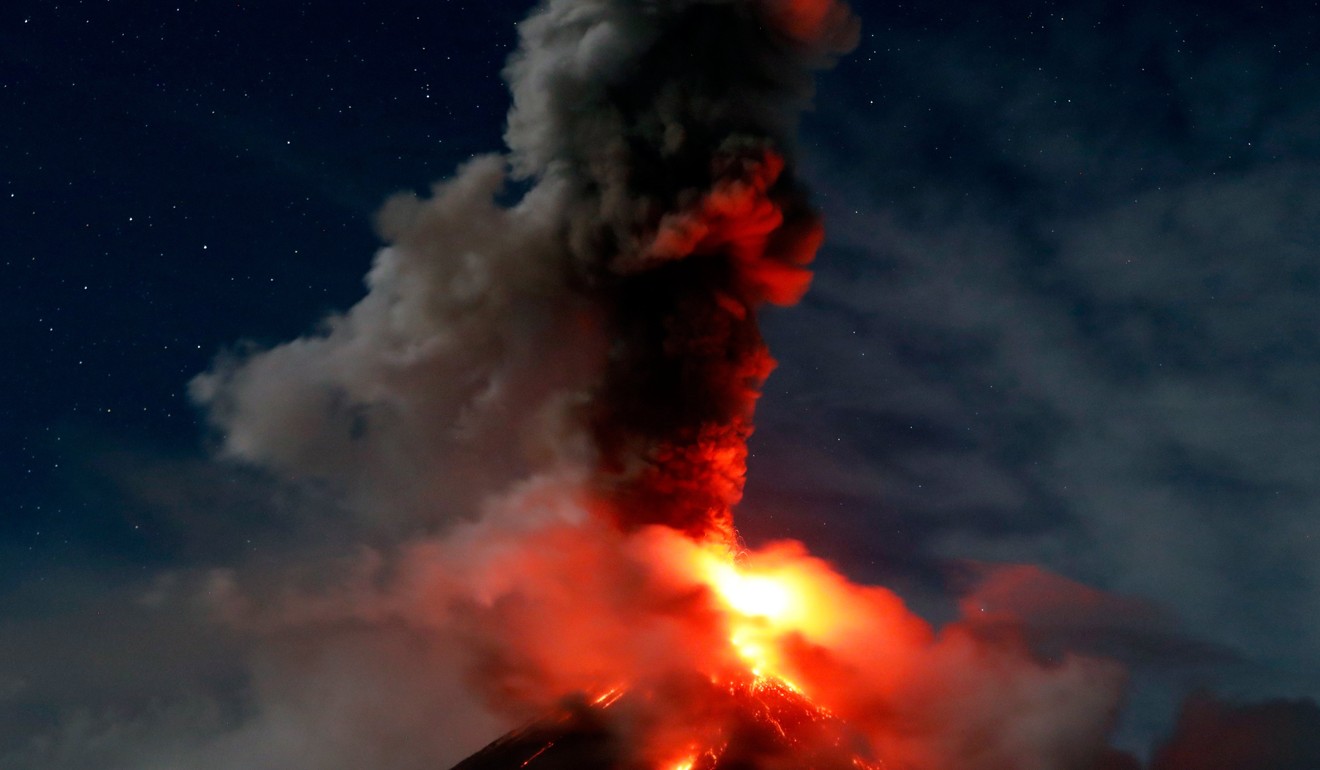 Rescue, evacuation efforts struggle with Japan, Philippines volcanoes
Volcano eruptions across Asia caused havoc for authorities this week. In the Philippines, Mount Mayon's ongoing eruption escalated with an explosion of ash, lava and superheated rocks that shot 5km up into the air and far out over its surrounding slopes. More than 75,000 residents have fled since lava began flowing from its crater last week. Meanwhile, a surprise eruption at Japan's popular Kusatsu Kokusai ski resort on Tuesday saw ash and molten rock burst onto surrounding ski fields, killing one person and injuring 11. More than 650 volcanic earthquakes have been observed since.
What next: Japanese search and rescue efforts were hindered by the ongoing tremors, but finally resumed on Thursday. Philippine authorities said they would have to remove villagers by force, after many refused to evacuate the no-go zones around the cone-shaped Mount Mayon volcano.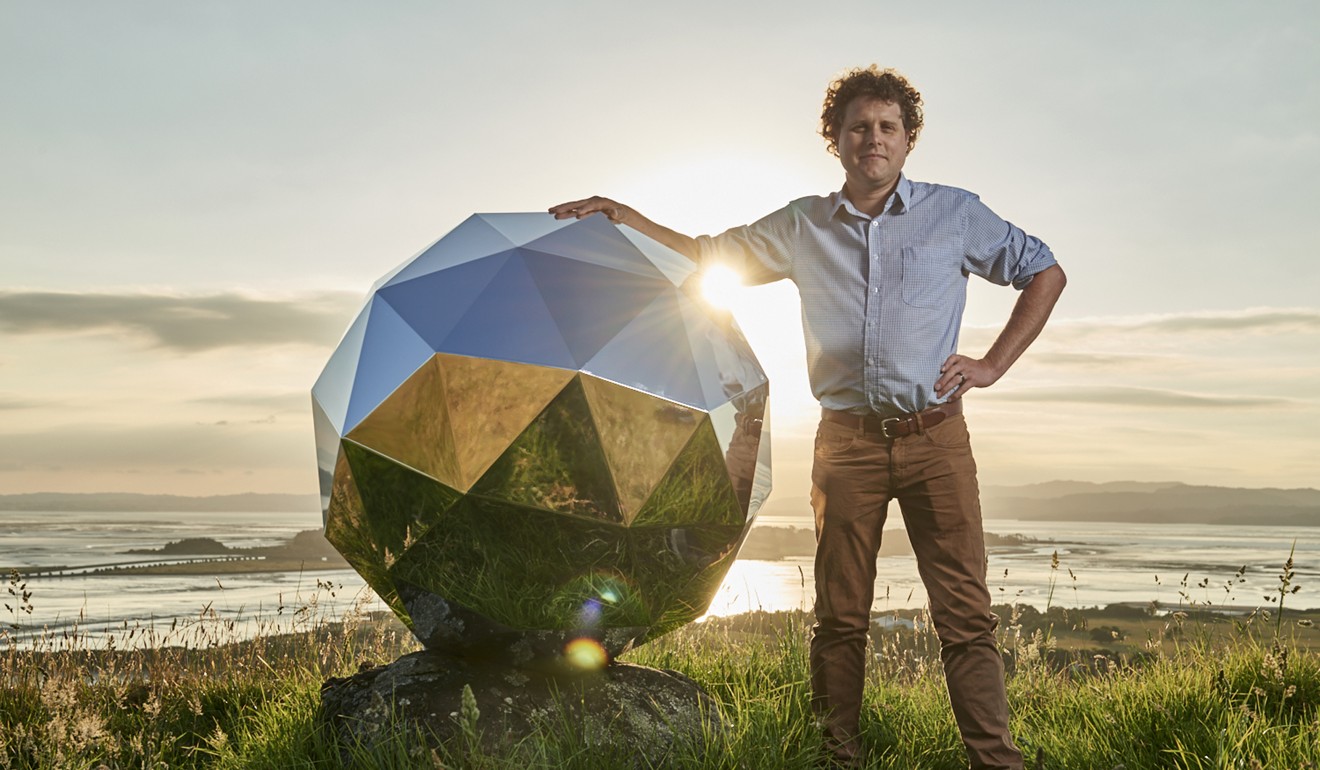 Disco ball shot into space to remind us of 'our place in the universe'
A US company this week launched a rocket from New Zealand carrying what it hopes will be the brightest object in the night sky. Peter Beck, from California-based Rocket Lab, deployed the satellite with the "Humanity Star" on board – a disco ball-like object equipped with 65 reflective panels that spins to reflect the sun's light. Beck said: "The goal is to make people look up and realise they are on a rock in a giant universe."
What next: The object will orbit the Earth every 90 minutes, travelling at 27 times the speed of sound. Beck said the Humanity Star will stay up in space for about nine months before it is pulled back and burned upon re-entry. It will be best seen in New Zealand after February and in the US from March.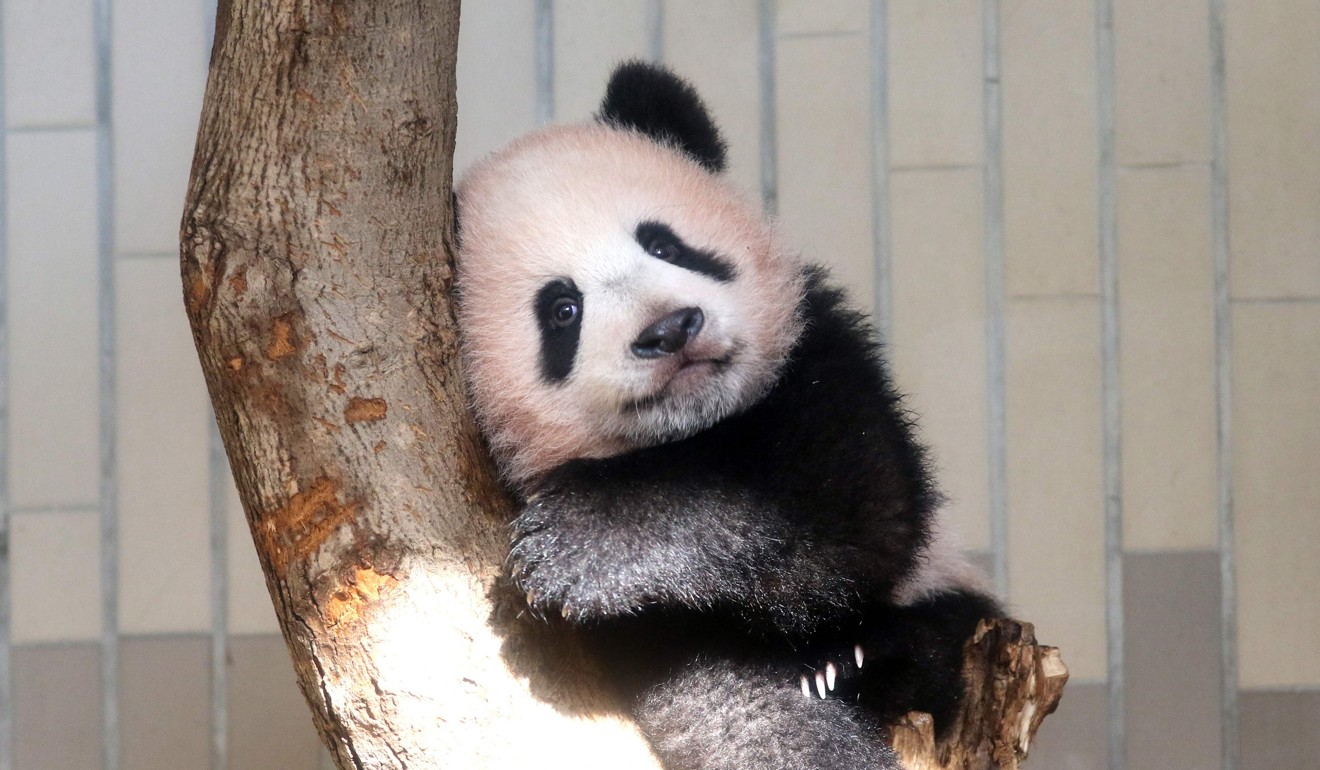 Even a cute little panda cub is being forced to work overtime in Japan
Tokyo's popular new panda cub Xiang Xiang started working extra hours at Ueno zoo this week, the latest example of overtime in a country famous for its hard-working "salarymen". The seven-month-old has been the object of major media attention, with more than a quarter of a million fans entering a lottery to get a first glimpse of the animal. Zoo officials initially had to limit visitors to 400 per day, for a three-hour window.
What next: From February, Xiang Xiang's shifts will be extended from five hours per day to seven hours. But many people have opposed the extra hours. Dennis Pook, 36, an assistant manager, said the extended hours were "too much, too fast". She is the zoo's first baby panda since 1988.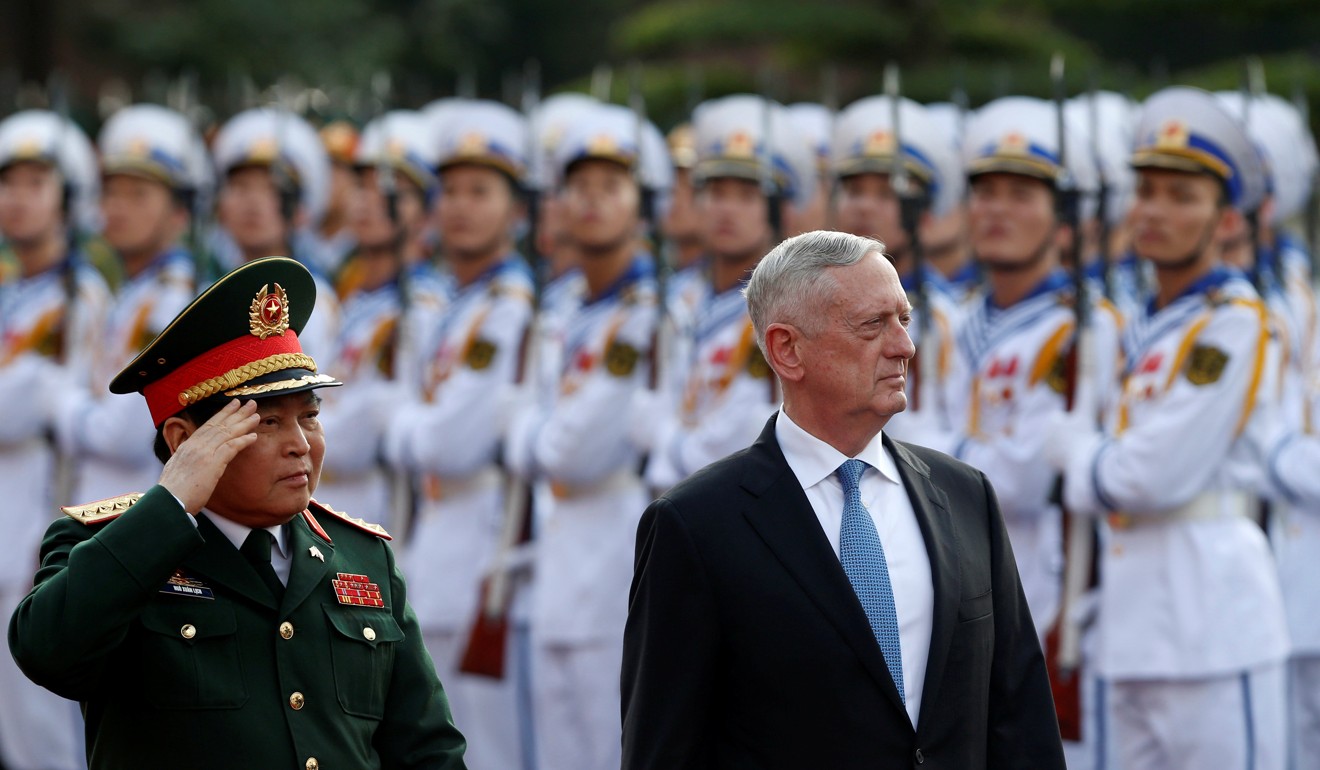 US aircraft carrier to make first naval visit to Vietnam in post-war era
US Defence Secretary Jim Mattis announced this week that an American navy aircraft carrier is expected to make a port stop in Vietnam in March – the first such visit in the post-war era. Mattis and his counterpart, Ngo Xuan Lich, discussed the visit during a closed-door meeting, a Pentagon spokesman said, adding that the Vietnamese are awaiting final approval from senior government authorities. Mattis, however, appeared to indicate it was a done deal.
What next: The arrival of a US aircraft carrier in Vietnam will be welcomed by an emerging network of countries that are nervously eyeing China's military rise, particularly its assertive stance and island building activities in the South China Sea. Next week marks the 50th anniversary of the 1968 Tet Offensive, when the communist north launched simultaneous attacks on multiple targets in US-backed South Vietnam.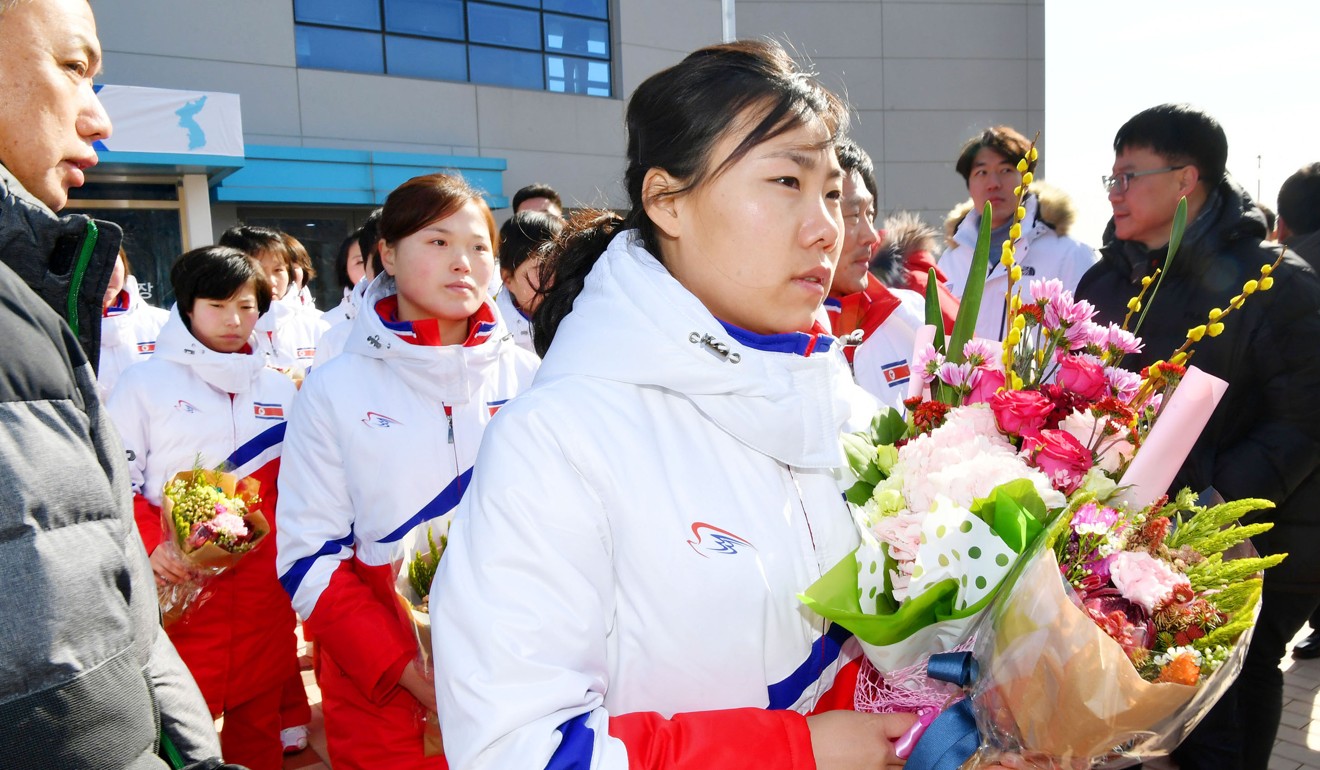 North, South Korea hockey players team up ahead of Winter Olympics
North Korea's female ice hockey troop joined their southern counterparts this week to form the first-ever joint Olympics squad for next month's Pyeongchang Winter Games. The group of 12 players crossed the heavily fortified border into South Korea before travelling to a national athletes' village, where they joined their teammates and coach. The Koreas' agreement to form a joint hockey team triggered outrage in the South, with polls showing 70 per cent of respondents opposed the idea because it would deprive South Korean players of playing time.
What next: North and South Korean players will first practice separately, but share the same locker room. The International Olympic Committee allowed a total of 22 North Korean athletes to compete in Pyeongchang. The 10 others athletes will compete in figure skating, short-track speedskating, Alpine skiing and cross-country skiing. The Koreas also agreed for their athletes to march together under a single flag during the February 9 opening ceremony. ■