Land of a Thousand insults: Thailand angry at Gambia for sex tourism label
Gambia has apologised to Thailand after its foreign minister said the country was a haven for sex tourists, sparking a strongly worded protest from Bangkok. Hamat Bah said on state television in January that Gambia, a sunny beach destination favoured by Western tourists especially from Scandinavia, was losing out to nearby Cabo Verde after gaining a reputation as a sex haven. "The fact is that this country's image has been battered heavily … We are not a sex destination. If you want a sex destination, you go to Thailand," he said.
What next? The Thai government lodged a formal protest. Culture Minister Veera Rojpojchanarat said sex tourism had declined after measures taken by the government. "Thailand has improved a lot in this issue. After the ministry of culture worked on promoting morality, this issue has improved a lot," Veera said. A Gambian foreign ministry statement said it "regrets the unfortunate comments made by the minister of tourism and culture".
Barbers bristle at 'fashionable' beards in Pakistan province
Hairdressers in Pakistan's conservative northwest have announced a ban in their shops on "fashionable" beards, saying trendy facial hair violates Islamic law. The decision affecting Khyber Pakhtunkhwa province echoes a similar ban introduced more than a decade ago, after militant groups including the Pakistani Taliban threatened barbers with dire consequences for trimming beards. "Creating different beard designs is against the teachings of the Prophet Mohammed," Sulemani Hairdressers Association president Sharif Kahlu said.
What next? Kahlu said tens of thousands of barbers, all members of his association, had promised to abide by the decision and notices would be pasted in shops telling customers. Muslim sects adhere to different rules over beard shapes and lengths, but the most generally accepted "Islamic" beard is one that is long enough to be visible from a certain distance, but not longer than a fistful of hair. Kahlu strongly denied any pressure on his association from any militant organisation, calling the move "a decision of our conscience". Militants attacked many barber shops and saloons in the province a decade ago, calling the shaving of beards un-Islamic.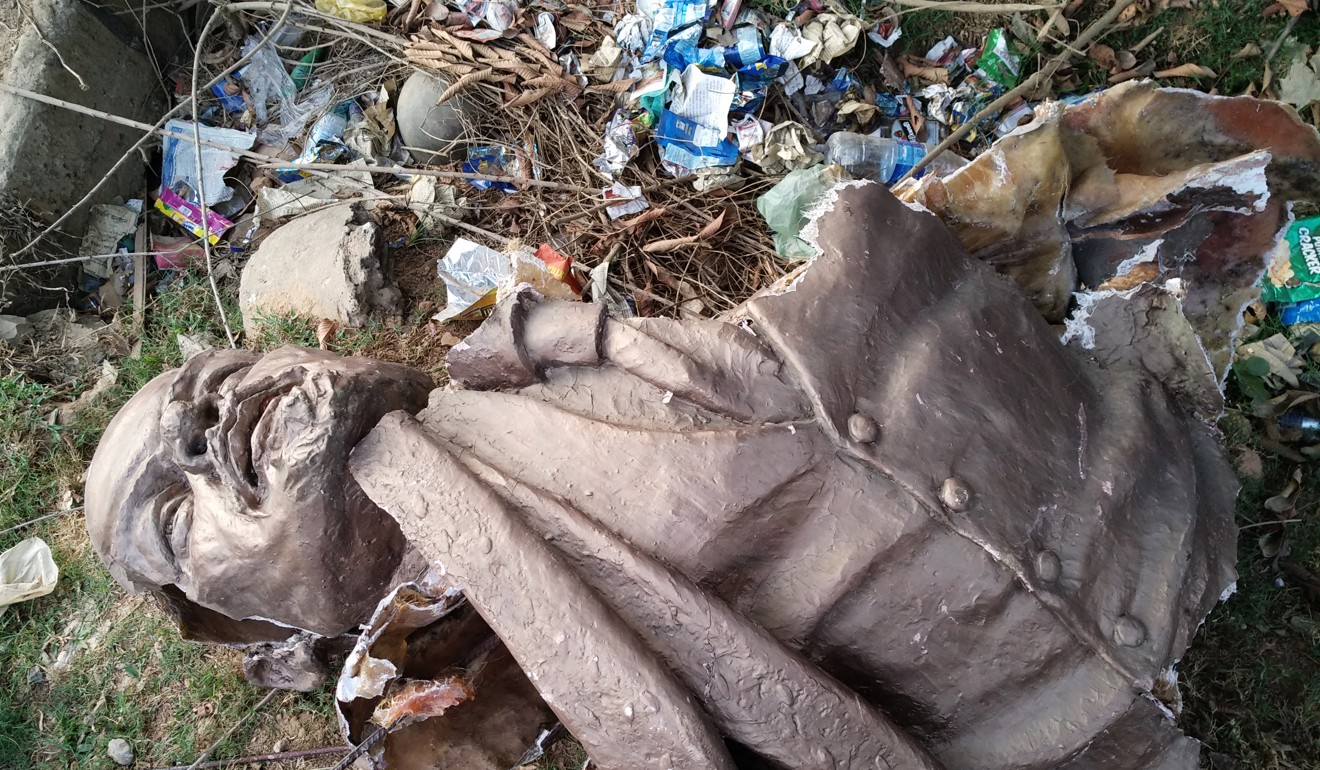 India's ruling BJP cracks down on its own mob after Lenin statute toppled
India's ruling party has warned its supporters they are not above the law after a mob celebrating an election victory against communists destroyed a statue of Vladimir Lenin with a bulldozer. Police in the remote state of Tripura said they were investigating more than a dozen complaints of arson, violence and vandalism in the wake of the Bharatiya Janata Party's (BJP) win in last weekend's election. The Hindu nationalist party of Prime Minister Narendra Modi crushed the communists, who had ruled the small northeastern state for a quarter of a century, provoking a frenzied celebration by BJP supporters which degenerated into rioting.
What next? Police arrested the driver of the bulldozer, a spokesman said. But one of the party's campaigners in Tripura said the vandalism was warranted. "It's a good and legitimate form of expressing their resistance against their symbol of oppression," said Rajat Sethi. The Communist Party of India (Marxist) disagreed. "These attacks demonstrate … that [the BJP] rely mainly on unleashing political violence as a means to advance their inherent anti-democratic agenda," it said.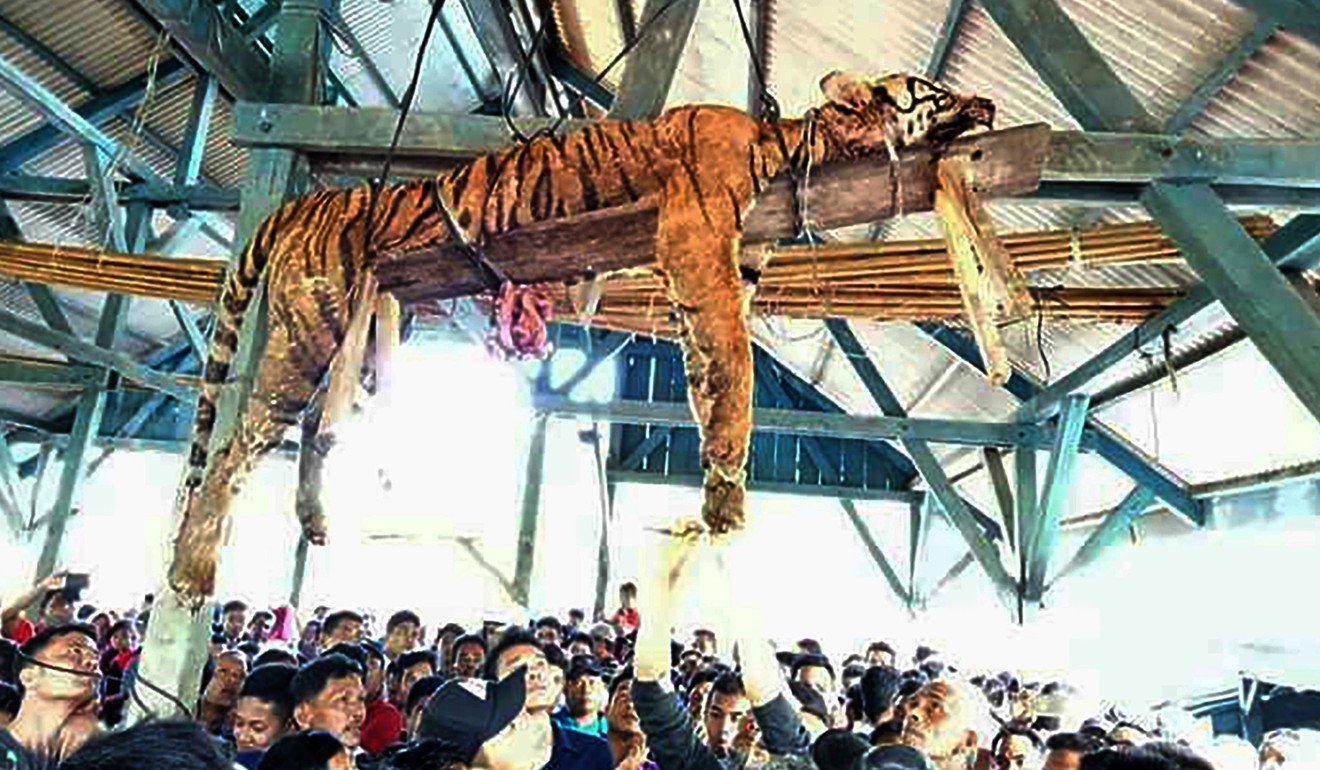 Indonesian villagers kill endangered 'shape-shifting' Sumatran tiger
A Sumatran tiger was killed in Indonesia, the latest victim of a killing spree targeting the near-extinct species that has alarmed conservationists. The tiger had mauled at least one person who followed it to its lair to determine whether it was a "siluman" or shape-shifter. Villagers said that when rangers refused to kill the tiger they took matters into their own hands and killed it themselves. But conservationists suspect the animal was killed for its body parts.
What next? The incident occurred only a day after the United Nation's World Wildlife Day. This year's theme, "Big cats: predators under threat", aimed to bring attention to their declining populations. "We explained to the villagers that the tiger is an endangered animal … but they didn't like our way of handling this situation," said Hotmauli Sianturi, of the Natural Resources Conservation Agency. "We regret that they killed the tiger. We will prove that its body parts are being traded." An investigation showed it had several parts missing, including teeth, claws, and skin from its face and tail.
Japanese cartoon publisher learns not to mock Genghis Khan
Japanese publisher Shogakukan said it is withdrawing the latest issue of a monthly cartoon magazine that includes an insulting picture of Mongolia's national hero Genghis Khan, after it drew a barrage of criticism from Mongolians. The March edition of Korokoro Comic contains a cartoon mocking the founder of the Mongol Empire in the 13th century with a crude sketch of male genitalia across his forehead. Mongolia had lodged a diplomatic protest with Japan over the cartoon, while about 90 Mongolians living in Japan protested in front of the publisher's building last month.
What next? The company said it would recall the comic – which is aimed at children – from bookshops across the country and reimburse buyers. "I deeply regret that I did not understand Mongolian history and culture. From now on, I will sincerely study and respect the history and culture of various countries [and reflect them] in cartoon descriptions," said Asumi Yoshino, the author of the controversial piece.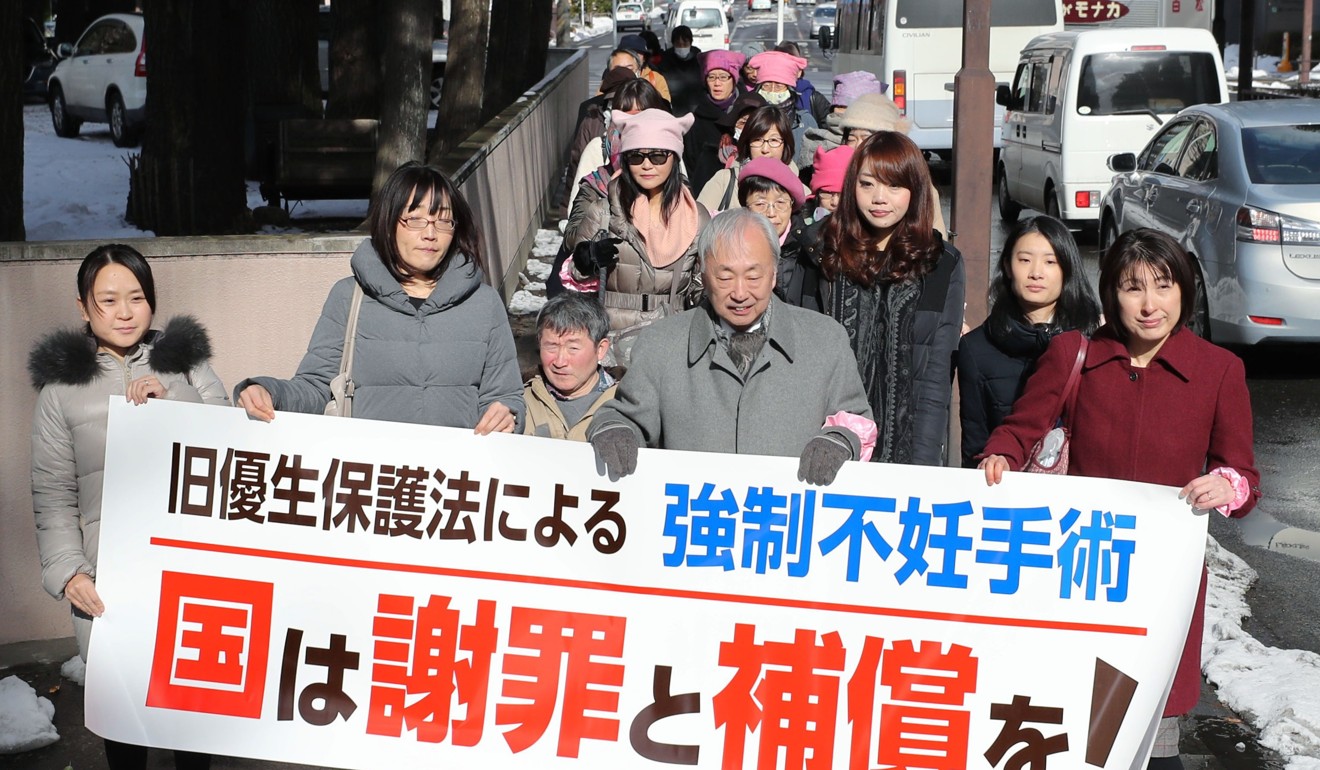 Japan considers compensation for sterilised victims of eugenics law
Japanese lawmakers are to study compensation measures for thousands of people, some as young as nine, who were forcibly sterilised under a now-defunct eugenics law. Some 16,500 people were sterilised under the notorious law that remained in force until 1996, according to health ministry data. The forced sterilisation "may have been accepted in the context of the days right after the war" but is clearly not permissible today, said Takeo Kawamura from the ruling Liberal Democratic Party. Kawamura vowed to carry out "thorough investigations into the issue" as part of a cross-party parliamentary investigation.
What next? The issue hit the headlines this year after a Japanese woman, now in her 60s, sued the government over a sterilisation operation carried out in 1972 when she was diagnosed with a mental disability. Under the law people with mental disabilities were sterilised without their consent, after local authorities reviewed and approved each case. Germany and Sweden had similar eugenics laws and governments there have apologised and paid compensation to the victims.