That stings! Soju mixed with wasps is becoming a concern in South Korea
South Korean authorities have warned people who enjoy a rare flavour of soju not to mix wasps into their drinks. Mixing the insects into the nation's favourite alcohol is believed to be good for high blood pressure and diabetes.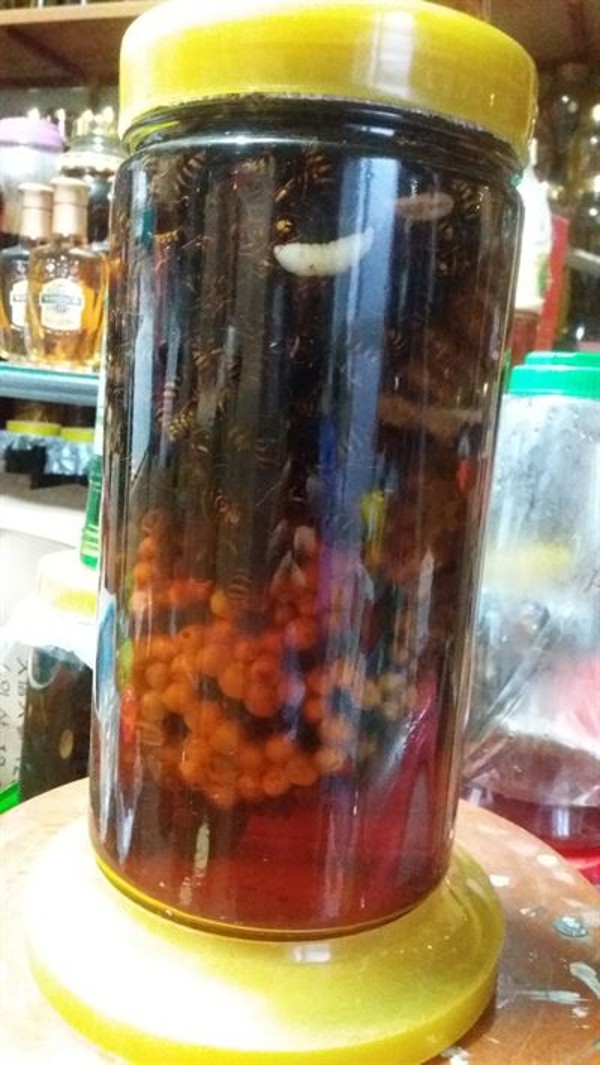 Some people add other critters, such as centipedes and earthworms, to concoct their own soju health tonics. An illegal wasp-based soju shop in Hwaseong was found in February, according to South Korea's special judicial police. The Ministry of Food and Drug Safety did not know how many people were making soju with wasps, but stressed people should be aware of what they should and should not eat.
What next: A ministry researcher said it was no more than a rumour that wasps could help restore health. He added, however, that it was also a subculture that had been around for a long time, and had worsened since people began sharing recipes and the product it online.
"That's when we felt a need to warn people of the danger before it gets out of control," the researcher said.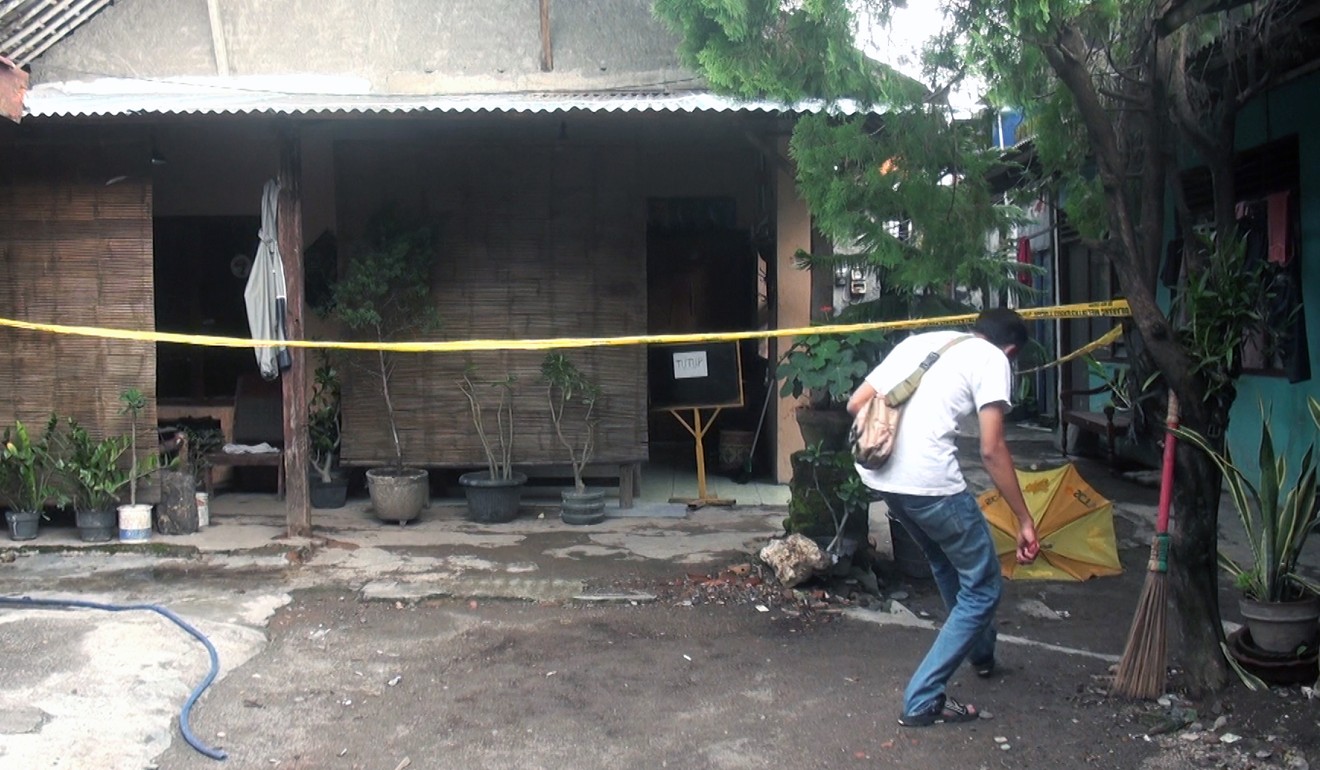 Bootleg booze claims dozens of lives in Indonesia as police hunt networks
Two dozen Indonesians have died after drinking bootleg alcohol, police said on Wednesday, marking the latest in a string of deaths linked to home-made liquor sold in the Muslim-majority country. A shop owner in Jakarta was arrested for selling the illegal booze at his herbal drink stall, with 16 deaths reported since Monday in the capital and the remaining eight fatalities were in Papua. Several others were in a critical condition in hospital. "[The drinks seller] confessed that he mixed pure alcohol with Coca Cola and an energy drink. He thought it would be safe, but apparently it killed people," said South Jakarta police chief Indra Ja'far. Some of the deadly cocktails may have come from a single distributor who sold the booze to local merchants.
What next: Police are hunting down distributor networks. Indonesia is home to the world's biggest Muslim population, but most practice a moderate form of Islam and alcohol is available in big cities. High taxes make alcohol expensive and it is hard to find in some rural areas. So many people, particularly poorly paid workers, turn to dangerous home brews. In 2016 at least 36 people died in Central Java after drinking a concoction.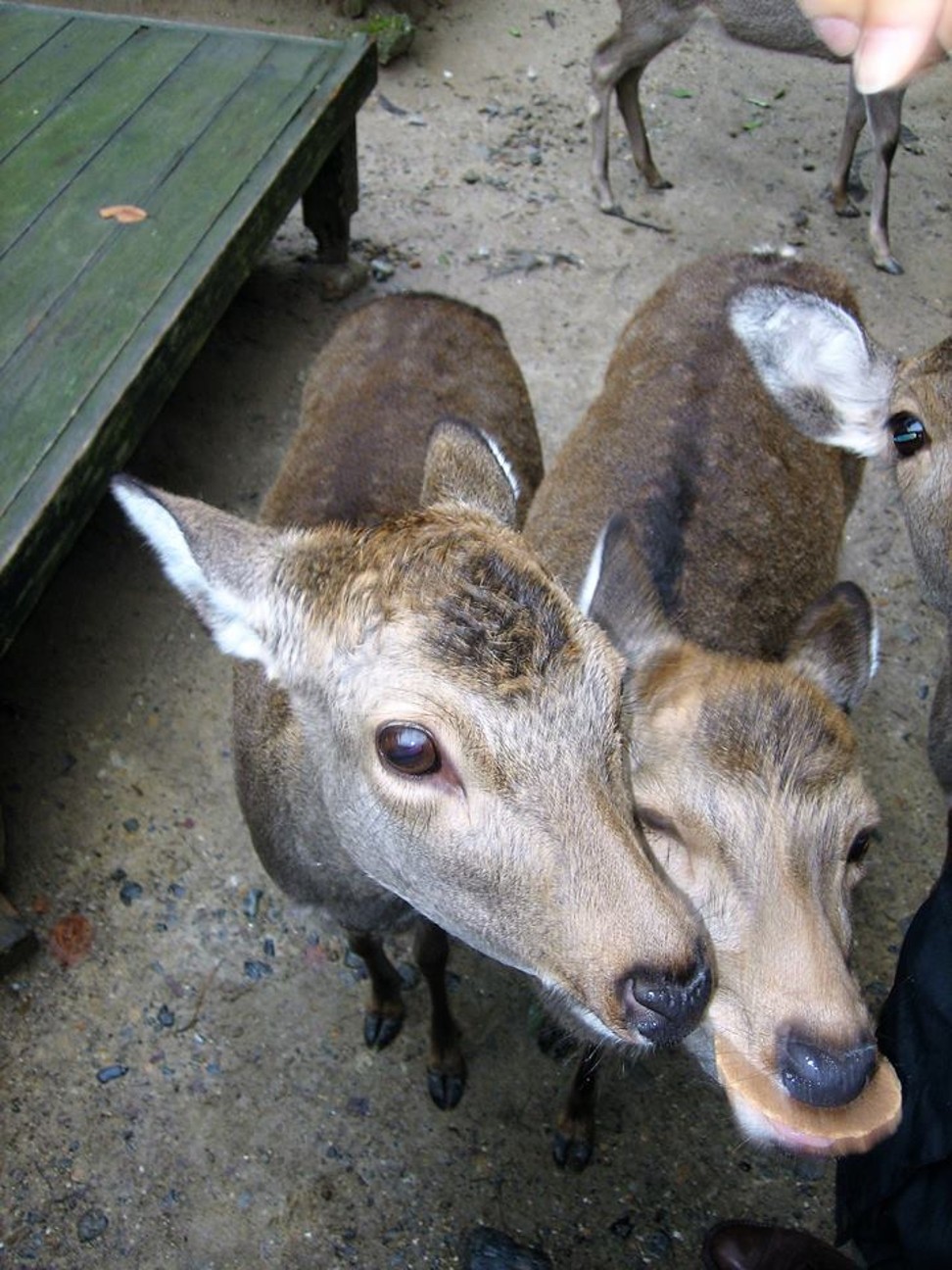 A rash of deer bites leads Japan to issue feeding tips for tourists
Faced with a growing number of deer bite injuries, authorities in Japan's Nara Park have issued tips on feeding the hundreds of animals. The park is home to more than 1,000 deer, which can even be found roaming the streets in search of special tasty crackers offered by tourists. But their cute demeanour can be deceptive and tourists are finding themselves surrounded by aggressive animals when they try to feed them. So authorities have created a sign that provided "A polite request from the deer". It says when feeding the animals, small children should be accompanied by adults and "deer sign language" should be employed, showing both hands when feeding time is over.
What next: Park officials reiterated that the deer were
wild animals, which "get angry if people tease them". "For example, if you keep them waiting when feeding, they can bite you … but not all tourists know they are wild, believing they are kept in the park," the official said. The park welcomes 13 million visitors annually, but with a rise in tourism, the number of those injured by deer surged to a record 180 in the last financial year to March.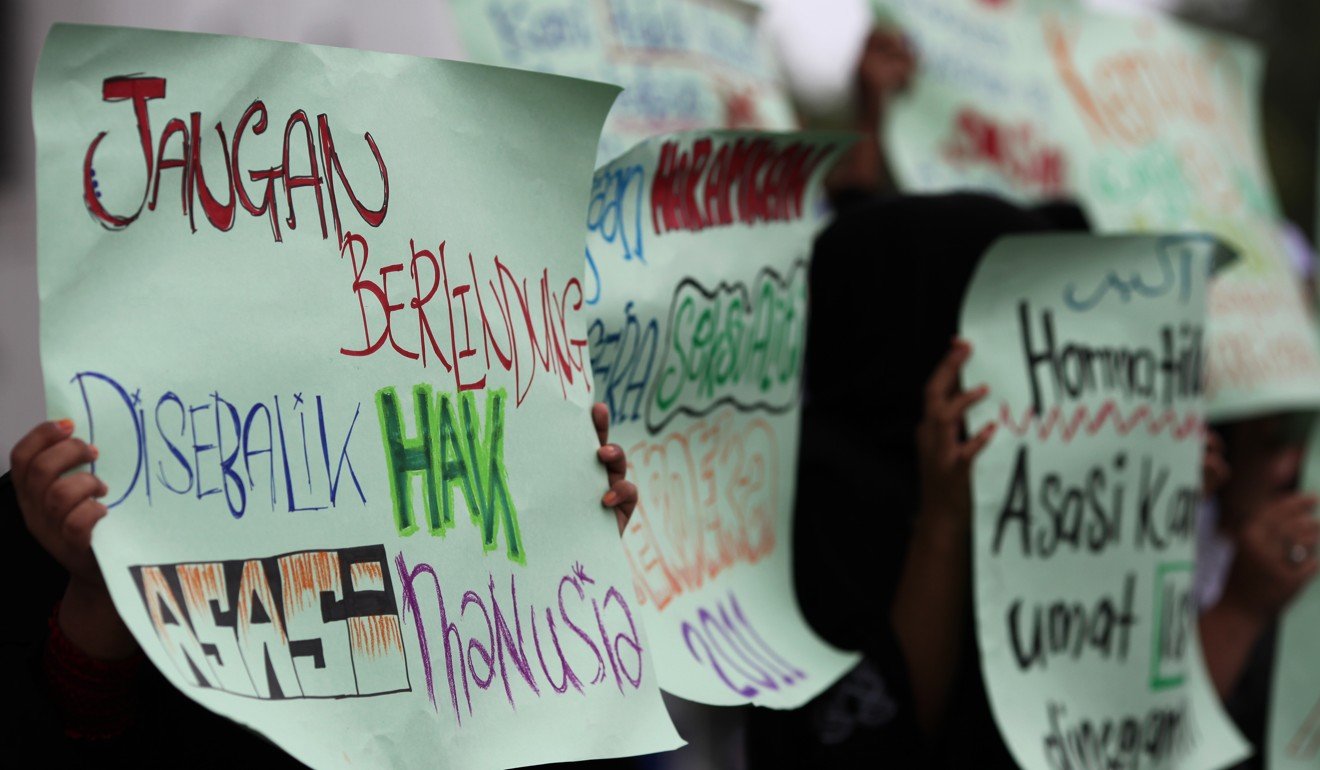 Malaysian university's gay 'conversion' triggers fear of suicides
A contest at a leading Malaysian university seeking ideas to "convert" gay students sparked anger this week, with activists warning it could drive people to suicide. Organised by the Muslim Students Association at publicly-owned Universiti Sains Malaysia, it called for participants to create videos and posters as part of a campaign called "Back to Nature". Amirah Sulaiman, an association member, said the programme was a "soft approach" to return members of the lesbian, gay, bisexual and transgender community to the "natural path". "LGBT is like smoking – it is bad for health."
What next: Homosexuality is taboo in the Muslim-majority country, which retains a ban on sodomy, punishable by up to 20 years in prison. Thilaga Sulathireh, founder of transgender rights group Justice for Sisters, said the university contest could "cause harm, such as anxiety, depression and suicide attempts".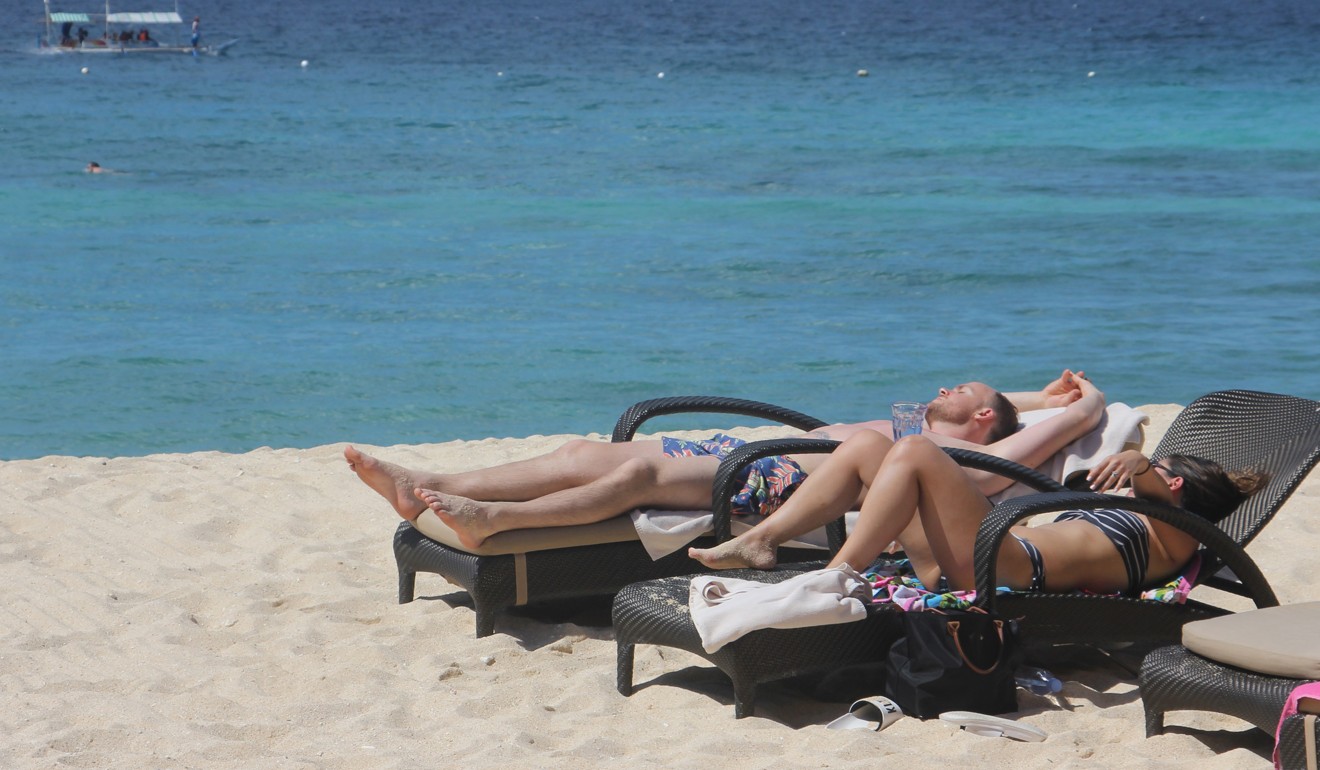 Don't bother booking a trip to Boracay, it's closed for six months
Philippine President Rodrigo Duterte approved the closure of the tourist destination of Boracay for up to six months after saying the island's waters had become a "cesspool" due to overcrowding and development. He approved the shutdown starting April 26 in a Cabinet meeting on Wednesday after extensive discussions of its impact, including ways to help about 17,000 workers who may be displaced. "This is not about profit, it's about the political will to deal with years of neglect of the environment," said tourism undersecretary Frederick Alegre. "We need to act swiftly to save the island and avert its further deterioration."
What next: More than 2 million tourists visited Boracay last year to enjoy its powdery beaches, spectacular sunsets and festive nightlife, generating about 56 billion pesos (US$1 billion) in revenue. The island can only sustain 30,000 people but accommodates 70,000 at any time, Alegre said, with many establishments using crude septic tanks for human waste. Philippine Airlines said it would reduce flights en route to airports serving as a gateway to the small island, about 315km south of Manila. ■■ Story, p. 16
Compiled by Edouard Morton