Bangkok cafe offers customers a 'taste of death' with their coffee
Dying for a cup of coffee? You will feel right at home at Bangkok's new "death awareness" cafe, a macabre, Buddhist spin on the themed-cafe craze where customers are urged to confront their own mortality – and live better lives as a result. With drinks called "death" and "painful" on the menu and a skeleton splayed out on a couch in the corner, the meet-your-maker theme is alive and well at this open-air lunch spot. But the centrepiece of the "Kid Mai [Think New] Death Cafe" experience is a decorated white coffin where customers are encouraged to lie down to contemplate their final moments – and secure a discount on a drink. "I feel like I am in a funeral," Duanghatai Boonmoh, 28, said as she sipped a chocolate "death smoothie".
What next? The cafe's owner says his restaurant is more than just a gimmick or dark take on the cute and cuddly coffee shops common in the Thai capital. A professor and social researcher, Veeranut Rojanaprapa conceived of the cafe as a way to teach Thai people about the benefits of "death awareness".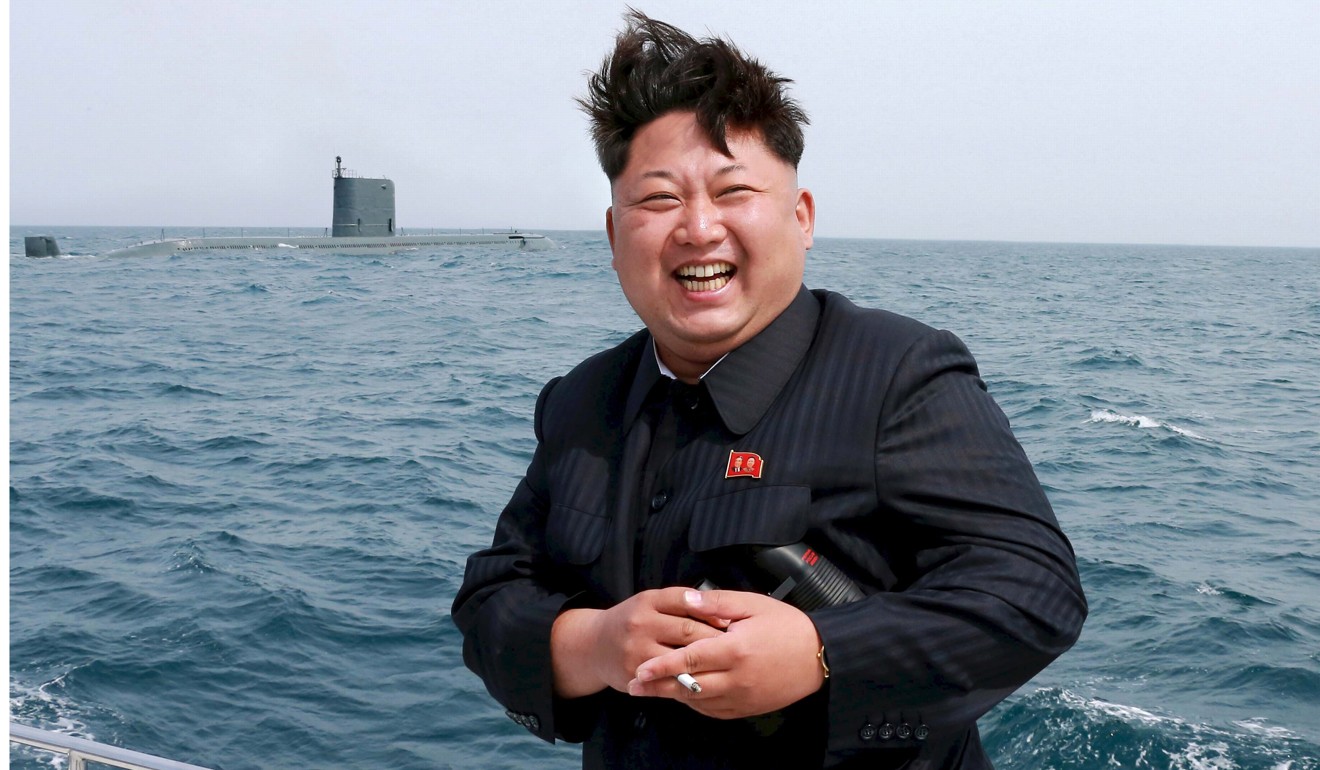 South Korean diplomat broke taboo by asking Kim Jong-un to stop smoking
South Korean presidential aide Chung Eui-yong advised North Korean leader Kim Jong-un to stop smoking during a dinner Kim hosted for Chung when he visited Pyongyang as President Moon Jae-in's top envoy early last month. Chung's advice made the atmosphere at the head table in the banquet tense at least for a moment when the face of Kim Yong-chul, the North's top intelligence officer, hardened in displeasure at Chung's uncalled-for action. It was Ri Sol-ju, the North's first lady, who cheerfully clapped her hands and said: "He doesn't listen when I ask him to quit smoking." That defused the tension. The young leader himself did not mind Chung's behaviour. Kim, the North Korean dynasty's third-generation dictator, is regarded as a demigod so advising him against or for anything is a live-or-die taboo.
What next? Chung went to Pyongyang with National Intelligence Service director Suh Hoon to reciprocate the visit by Kim Yo-jong, younger sister of the North Korean leader, to the South during the PyeongChang Olympics.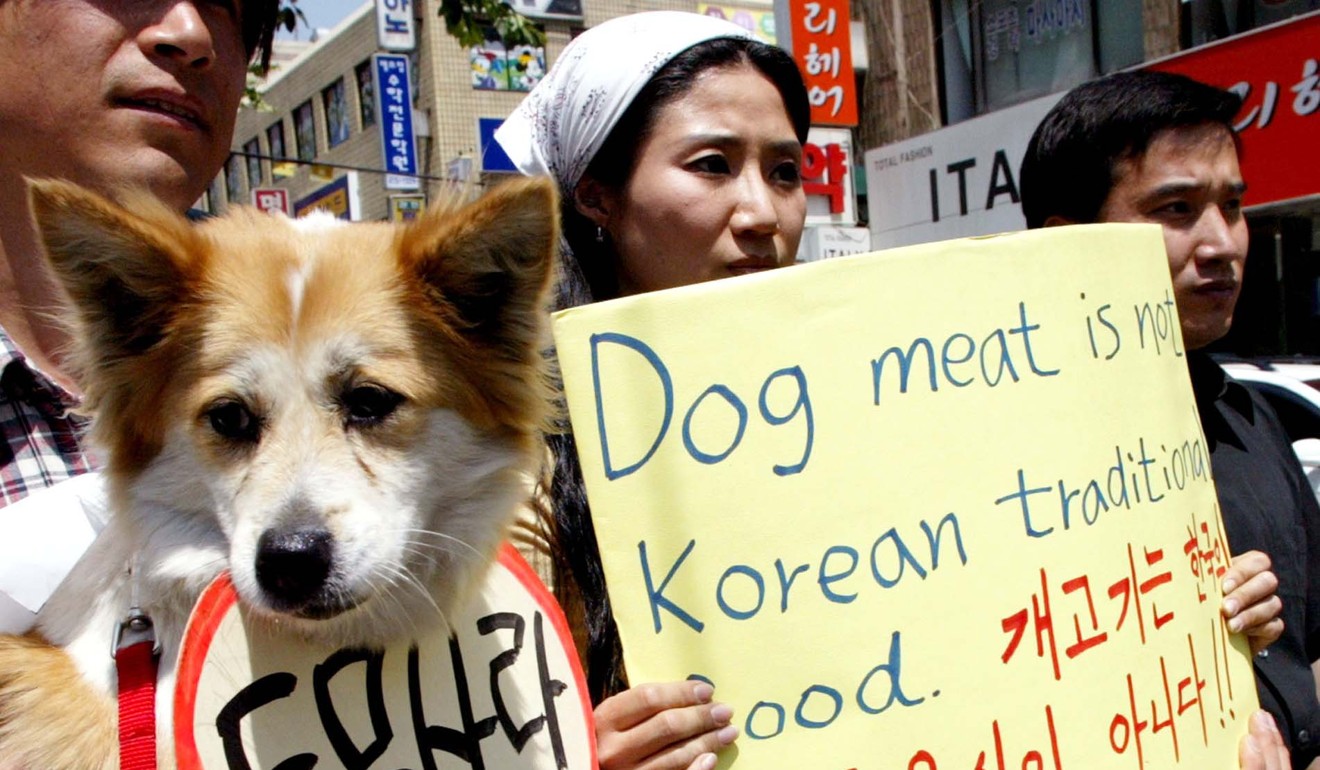 South Korean man kills and cooks neighbour's dog – but offers to share
A South Korean farmer killed and cooked a neighbour's barking dog before inviting its unsuspecting owner to join him for a dog meat dinner, police said, in a case that has sparked online outrage. The 62-year-old man confessed to the crime after another neighbour tipped off the pet owner's family. He claimed he was so irritated by the dog's constant barking that he threw a stone at the two-year-old Welsh Corgi, knocking the animal unconscious. "Only after the dog passed out, he claims, he strangled the animal and cooked it," a detective in the southern city of Pyeongtaek said. "The man then invited his neighbours to share the meal, including the father of the dog-owning family."
What next? As many as a million dogs are still consumed in South Korea each year, with the greasy red meat – which is invariably boiled for tenderness – believed to increase energy. Activists have stepped up campaigns to ban dog consumption. Under a newly strengthened law, animal abusers face two years in prison or 20 million won (US$18,700) in fines.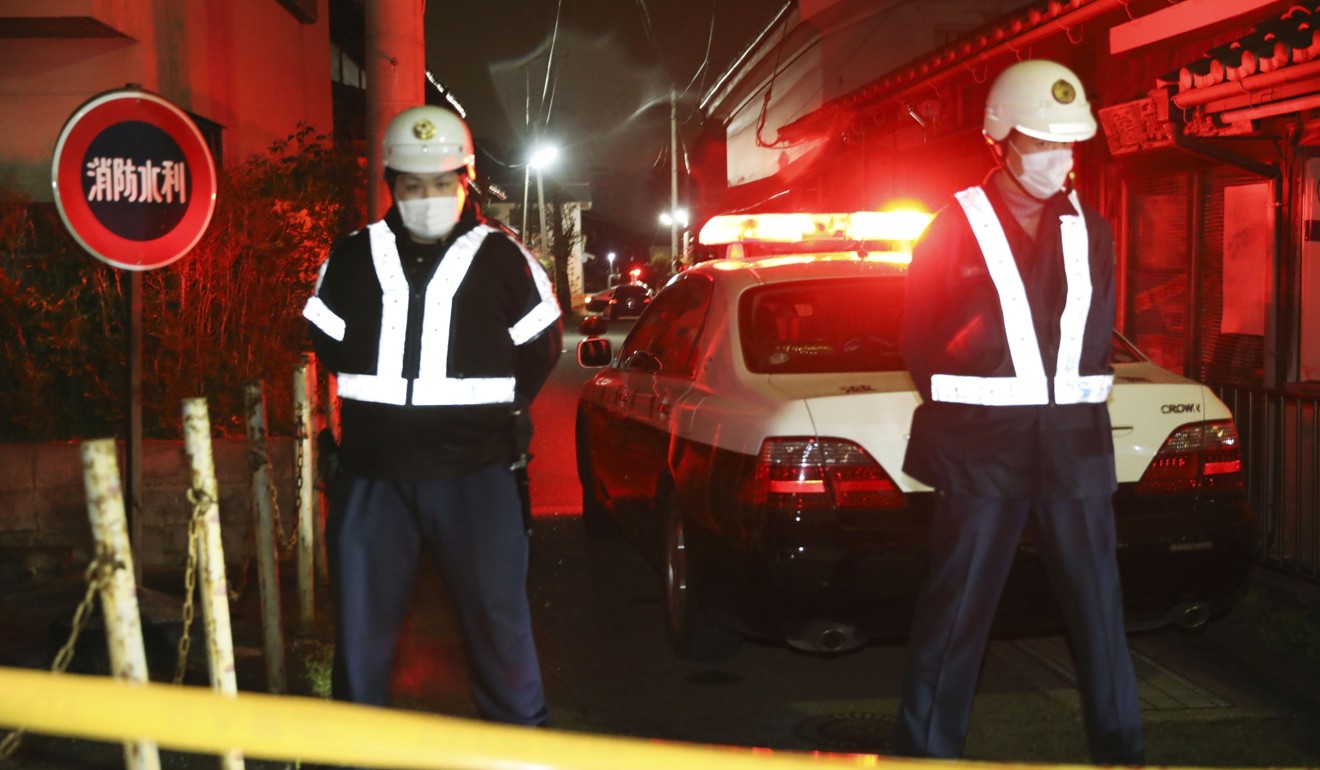 Bullied cop shoots and kills officer in rare case of Japanese gun crime

A Japanese police officer was arrested on suspicion of shooting a colleague dead, a rare fatal gun crime in a country where weapons are strictly regulated. The 19-year-old, who has not been named, reportedly told authorities he shot Akira Imoto after being verbally bullied by him. Imoto, 41, was found dead inside a police office in western Japan's Hikone in the Shiga region. Authorities realised that the dead man's colleague was missing and began searching for him. A police car that had run off the road was found near the scene of the crime, a police spokesman said, with media reporting the suspect had tried to escape in the car. The senior officer is believed to have been shot from behind as he was found in a seated position slumped forward over a desk.
What next? "That a police officer committed a murder using a gun that we provided to him is extremely regrettable, and we deeply apologise to the public," a senior local police officer said. Japan has strict gun control regulations and very little gun crime. In 2015, just eight gun crimes were reported nationwide.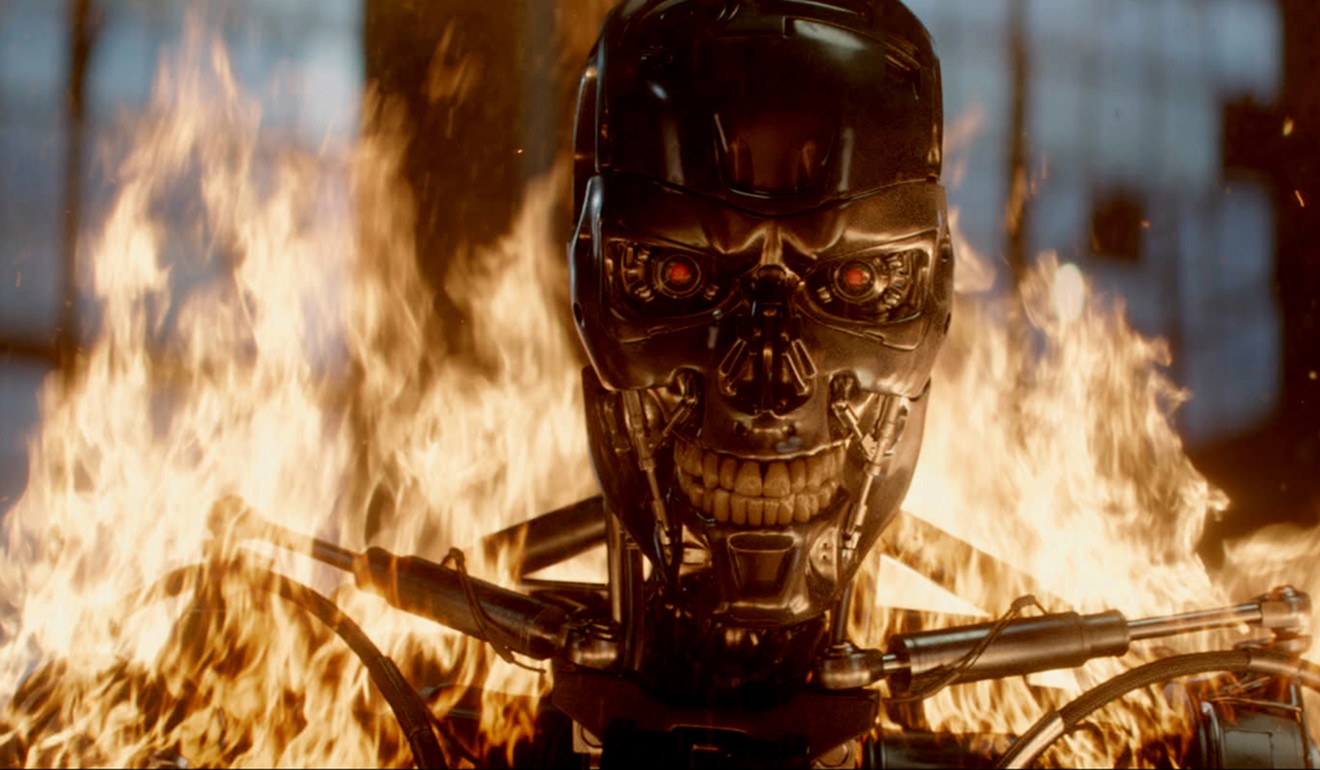 Researchers' boycott of university ends when it vows 'no killer robots'
An international group of researchers said it would end its "boycott of all contact" with a leading South Korean research university, having confirmed that a newly opened lab will not engage in the development of "killer robots". Around 60 artificial intelligence and robotics researchers declared they would boycott the Korea Advanced Institute of Science and Technology (KAIST) in protest at the opening of the AI weapons lab there in February. In an open letter, the researchers from 28 countries and two regions had warned: "If developed, autonomous weapons will be the third revolution in warfare. They will permit war to be fought faster and at a scale greater than ever before." But the researchers decided to end the boycott after KAIST President Sung Chul-shin was quoted as saying his university "does not have any intention to engage in development of lethal autonomous weapons systems and killer robots".
What next? The president also promised not to conduct "any research activities counter to human dignity including autonomous weapons lacking meaningful human control".