Would you elect someone who looked for a plane with a 'magic' carpet?
A shaman who drew ridicule by trying to locate the missing Malaysia Airlines flight 370 with coconuts and a "magic" carpet announced this week he will run in next month's elections. Ibrahim Mat Zin – known as "Raja Bomoh", which translates as "King of Shamans" – will contest a parliamentary seat in the northern state of Perak. After MH370 disappeared in 2014 with 239 people aboard, Ibrahim held rituals at Kuala Lumpur airport using bamboo binoculars, a pair of coconuts and what he described as a magic carpet that could weaken the "spirits" holding the plane. The Boeing aircraft is still missing. He held more rituals on a beach after the assassination of North Korean leader Kim Jong-un's brother at the airport last year. Authorities were disturbed enough to briefly detain him.
What next: Running against Deputy Prime Minister Zahid Hamidi, one of the most powerful figures in government, Ibrahim is unlikely to win his seat in the May 9 election. The poll will be a test for Prime Minister Najib Razak's coalition, which has governed for six decades. The PM has been battling allegations that he was linked to the looting of state fund 1MDB.
Model, Russian 'sex coach' offer Trump secrets to get off Thai charges
A Belarusian model and Russian "sex coach" pleaded for US help as they arrived for a court hearing in Thailand on Tuesday, claiming to have revelations about alleged Russian meddling in the 2016 US election. Anastasia Vashukevich and self-styled sex guru Alexander Kirillov were detained with eight other foreigners in February by Thai police who raided their "sex training course" in Pattaya. They are facing charges of soliciting prostitution and criminal links. "They are trying to put us behind bars … That is why I am ready to tell you about all those missing puzzle pieces that you lacked … regarding a link between our esteemed lawmakers and [Paul] Manafort, Trump and all this brouhaha, the US elections," Vashukevich said in a video.
What next: She and Kirillov are facing a lawsuit in Russia over footage which Vashukevich filmed purporting to show an influential deputy prime minister, Sergei Prikhodko, enjoying lavish hospitality on a yacht owned by billionaire Oleg Deripaska.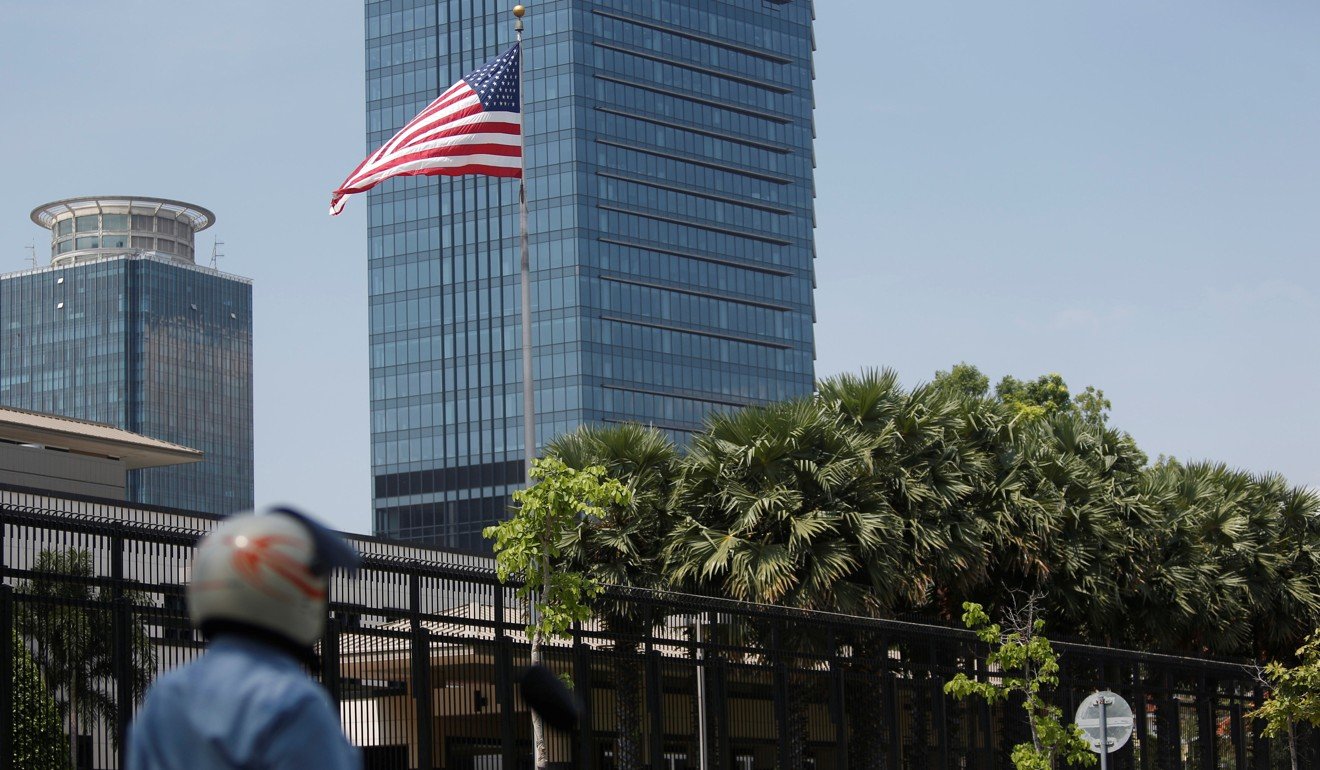 US embassy in Cambodia sacks dozens of staff over pornography sharing
The United States embassy in Cambodia fired 32 people after they were caught sharing pornographic material in a non-official chat group. The pornographic videos and photographs, including some featuring people under the age of 18, were shared in a Facebook Messenger chat group, sources said. Some of the images were seen by the wife of an embassy worker who reported the incident to an official at the embassy. The matter was then forwarded to the FBI, the sources said.
What next: The staff had their identification cards taken and some of their phones checked. Included in the sacked workers were embassy guards and clerical staff, but no diplomats. The dismissals come at a time of tension between Cambodia and the US over American criticism of a crackdown on dissent by long-serving Prime Minister Hun Sen, and his anger over what he says have been US efforts to undermine his rule.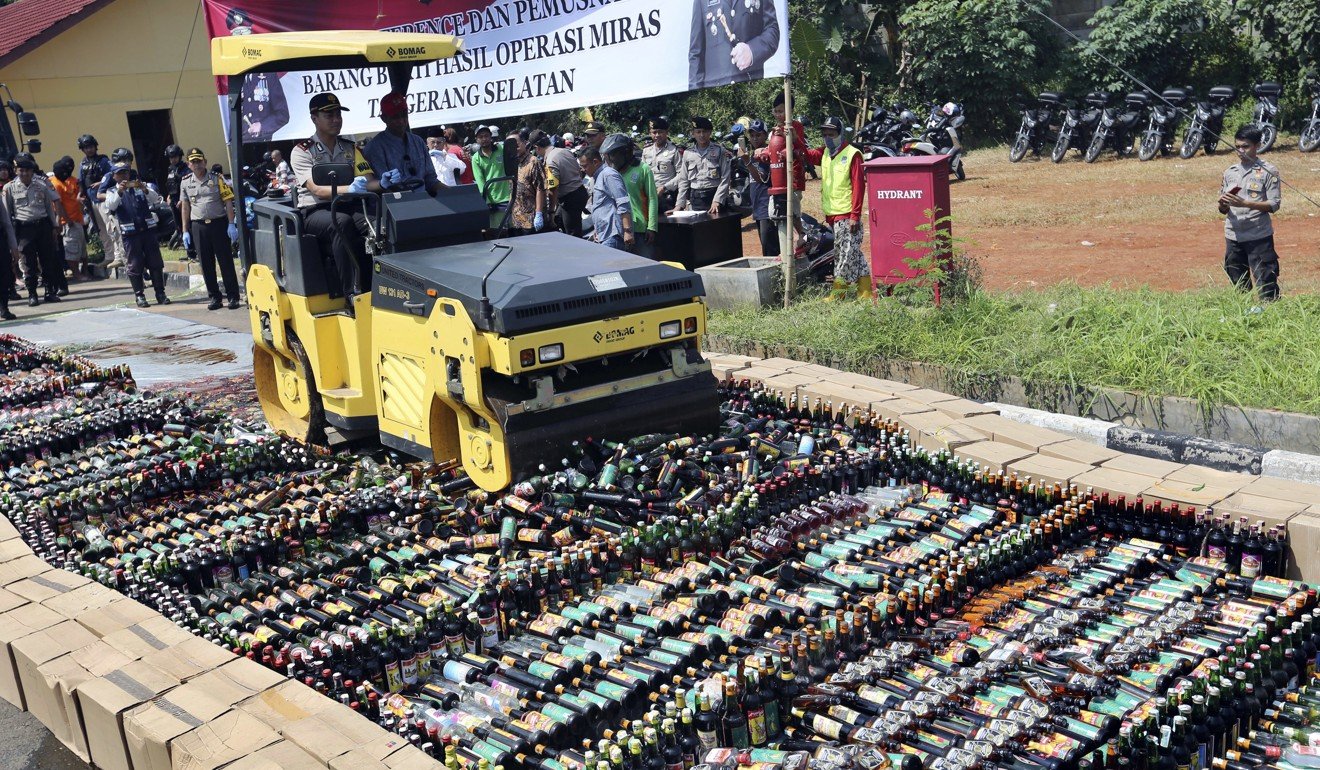 Indonesia's bootleg booze kingpin arrested following deaths
Police on Wednesday arrested the main suspect in a spate of bootleg alcohol poisonings thought to have killed dozens across Indonesia, with the booze kingpin facing life behind bars if he is convicted. Samsudin Simbolon was caught on a palm oil plantation in Sumatra, ending a nationwide search for a man whose bootleg operation allegedly killed as many as 50 people in neighbouring West Java. The alleged bootleg liquor boss will be charged with selling dangerous goods which carries a maximum life term. In total around 100 Indonesians are believed to have died because of tainted alcohol across the country since March.
What next: Lab tests have turned up toxic levels of methanol in victims' systems while other arrested suspects confessed to mixing pure alcohol with energy drinks, cough syrup and even mosquito repellent. The Muslim majority country banned alcohol sales in most convenience stores and small shops outside Bali in 2015, but it is still available in supermarkets, bars and hotels. But high taxes make alcohol expensive.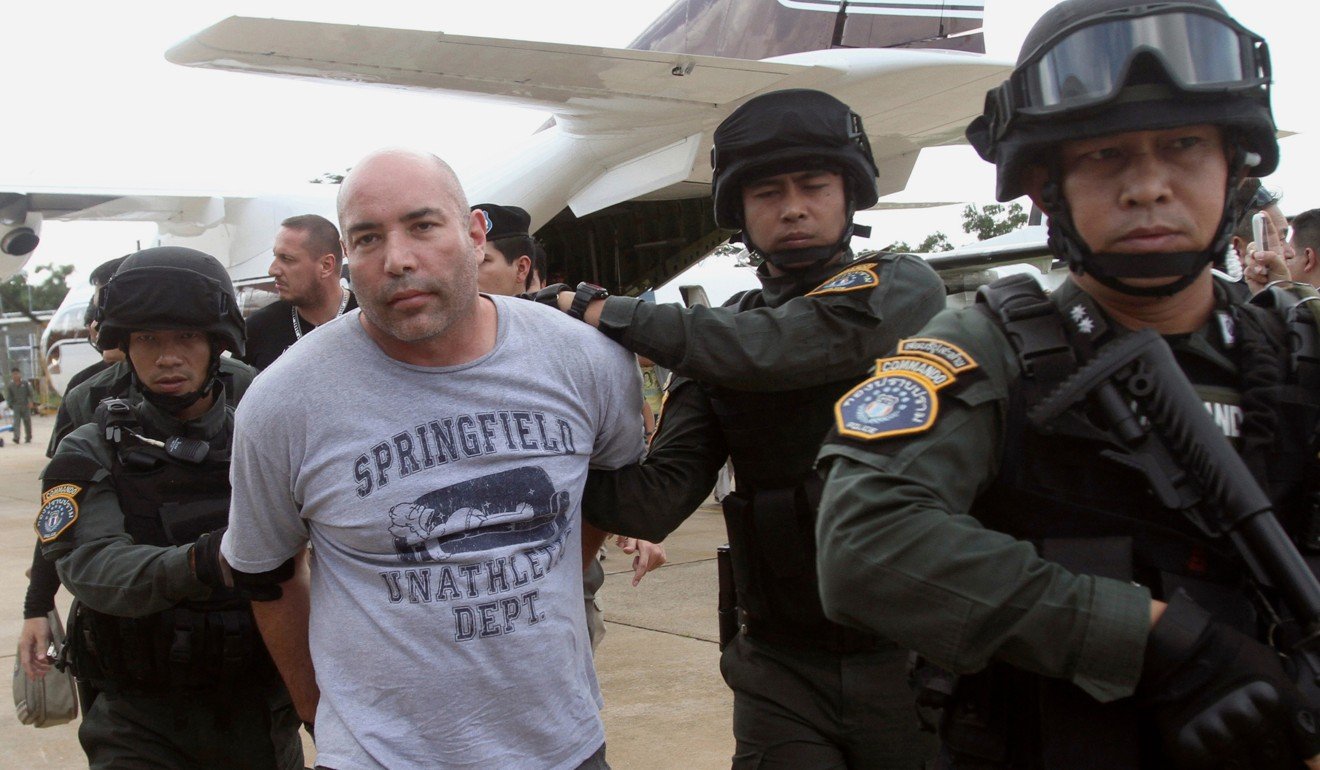 Former US soldiers held over action film style hit in the Philippines
A former US Army sniper and two other ex-American soldiers were convicted on Wednesday in the contract killing of a property agent in the Philippines for an international crime boss who thought the woman had cheated him on a land deal. Joseph Hunter, a one-time sergeant from Kentucky with a Special Forces background, Adam Samia and Carl David Stillwell were found guilty of murder-for-hire and other charges. All three had denied they planned the 2012 execution-style hit. "This horrifying real-life murder-for-hire case included details usually seen in action films," US Attorney Geoffrey Berman said.
Prosecutors said the 52-year-old Hunter was working as a security chief for weapons and drug trafficker Paul Le Roux when he recruited Samia and Stillwell to travel from their homes in Roxboro, North Carolina, to the Philippines for what was called "ninja work". They said Hunter provided firearms and silencers and told them Le Roux would pay them US$35,000 each.
What next: The case provided a glimpse into the secret fraternity of private mercenaries willing to kill in cold blood for cash. All three face life in prison. Hunter already is serving 20 years over a plot to kill a federal agent.