Drone brolly uses artificial intelligence to hover above user
A Japanese company is on the cusp of solving that age-old problem of never having enough hands to carry the shopping and unlock the car door because you are holding an umbrella to keep the rain off: a hybrid drone-umbrella that uses artificial intelligence to hover just above a user's head. Asahi Power Service is presently putting a series of drone-powered parasols through their paces at its research facility in Tochigi Prefecture, north of Tokyo, but also intends to produce waterproof umbrellas when the technology has been perfected. The company's Free Parasol takes its name from its hands-free operations and has a canopy that opens out to a width of 150cm. Beneath the canopy is the "brains" of the brolly, an AI device that can be programmed to lock onto and then follow the user's head.
What next? The company said its prototype weighs 5kg, limiting its operating time to a mere 20 minutes on a single charge. The aim is to reduce that weight to 1kg and the ability to operate for 60 minutes without recharging.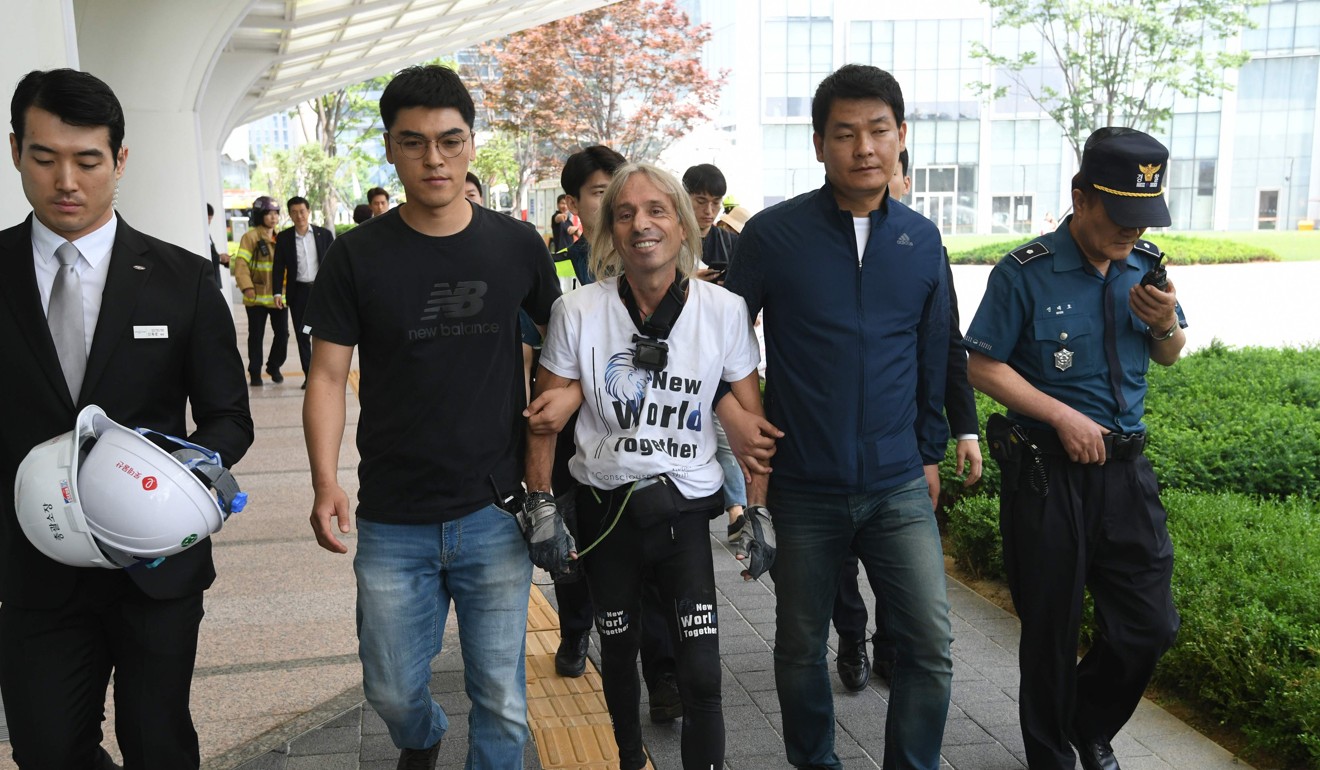 Spiderman surrenders halfway up 123-storey Lotte World Tower
French urban free-climber Alain Robert attempted to scale the world's fifth-tallest building, getting more than halfway up the 123-storey Lotte World Tower in Seoul before security staff forced him to abandon the ascent. The 55-year-old, dubbed the "French Spiderman", made his way up the building bare-handed and without ropes as staff pursued him from inside. "I climbed about 75 stories and then after that, it was a bit like cat and mouse," Robert said. "Finally, I decided to surrender." He was taken to the rooftop on a maintenance cradle and arrested. As he awaited processing by police he said his climb was to celebrate the recent peacemaking efforts between the two Koreas and he hoped the authorities would take that into account. "I did it because of what is happening now between South Korea and North Korea," Robert said.
What next? Robert has scaled more than 100 structures without ropes or other safety equipment. His successes include many of the world's tallest skyscrapers and iconic buildings, such as the Eiffel Tower, the Sydney Opera House, the Petronas Twin Towers in Kuala Lumpur and the Burj Khalifa in Dubai.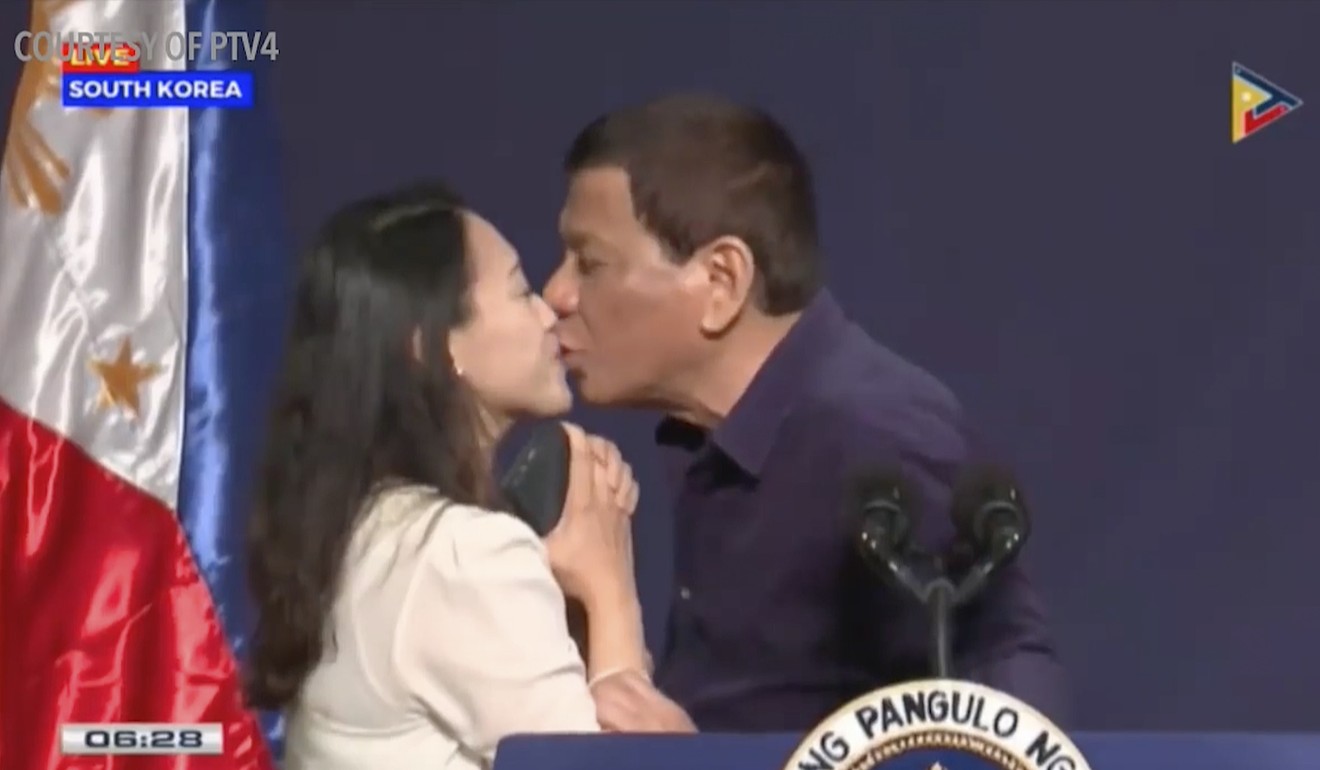 We enjoyed it: Duterte defends kissing married woman on stage
Philippine President Rodrigo Duterte brushed off claims of misogyny after he kissed a woman on the lips on stage in Seoul – saying they had both "enjoyed it". The 73-year-old grandfather had offered a free book in exchange for a kiss during a trip to South Korea. He called Bea Kim onto the platform during a speech on Sunday and pointed to his lips. She initially hesitated, saying she had a husband, but offered no protest as Duterte kissed her on the lips while the mostly Filipino crowd cheered in apparent approval. "We enjoyed it. It was a showbiz [thing] and everybody enjoyed it," Duterte told reporters. Duterte even said he was willing to step down over the issue if complaints mounted. "I think if all women here would sign a petition for me to resign, I will resign," he said.
What next? He said he had been kissing women on the lips in public for years. "That is my style," he said. "Find your own style. There is nothing wrong in a simple kiss – you cause an uproar. They are just jealous."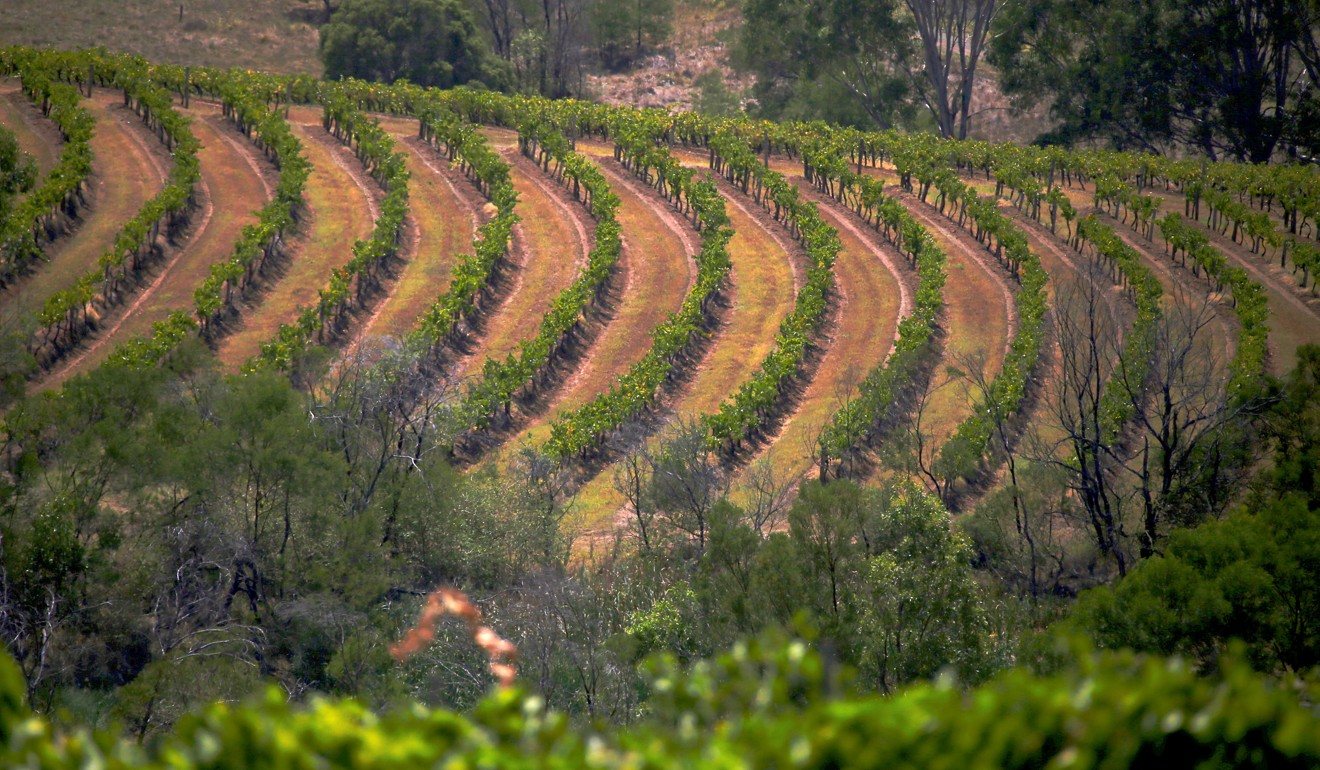 Australian winemakers fear row with China could hurt bottom line
Australian winemakers on Wednesday urged Prime Minister Malcolm Turnbull to visit China to resolve diplomatic tensions blamed for trade obstacles that have raised concerns about the future of the nation's wine exports. As many as six Australian wine companies have faced delays at Chinese customs this year amid the diplomatic rift between Canberra and Beijing. Australian beef and citrus producers are also calling on the government to do more to resolve the tensions with Australia's largest trading partner, sparked by Canberra's allegations of Chinese economic coercion and political meddling. Tony Battaglene, chief executive of industry body the Wine Federation of Australia, said: "There is obvious concern about China from the government but for us, we must all be aware that they are an extremely important strategic partner for us."
What next? Beijing has shunned Australian officials in recent months, casting doubt on a visit to China by Turnbull expected some time later this year. Left unresolved, the issue could become a sore point for the government ahead of elections due next year.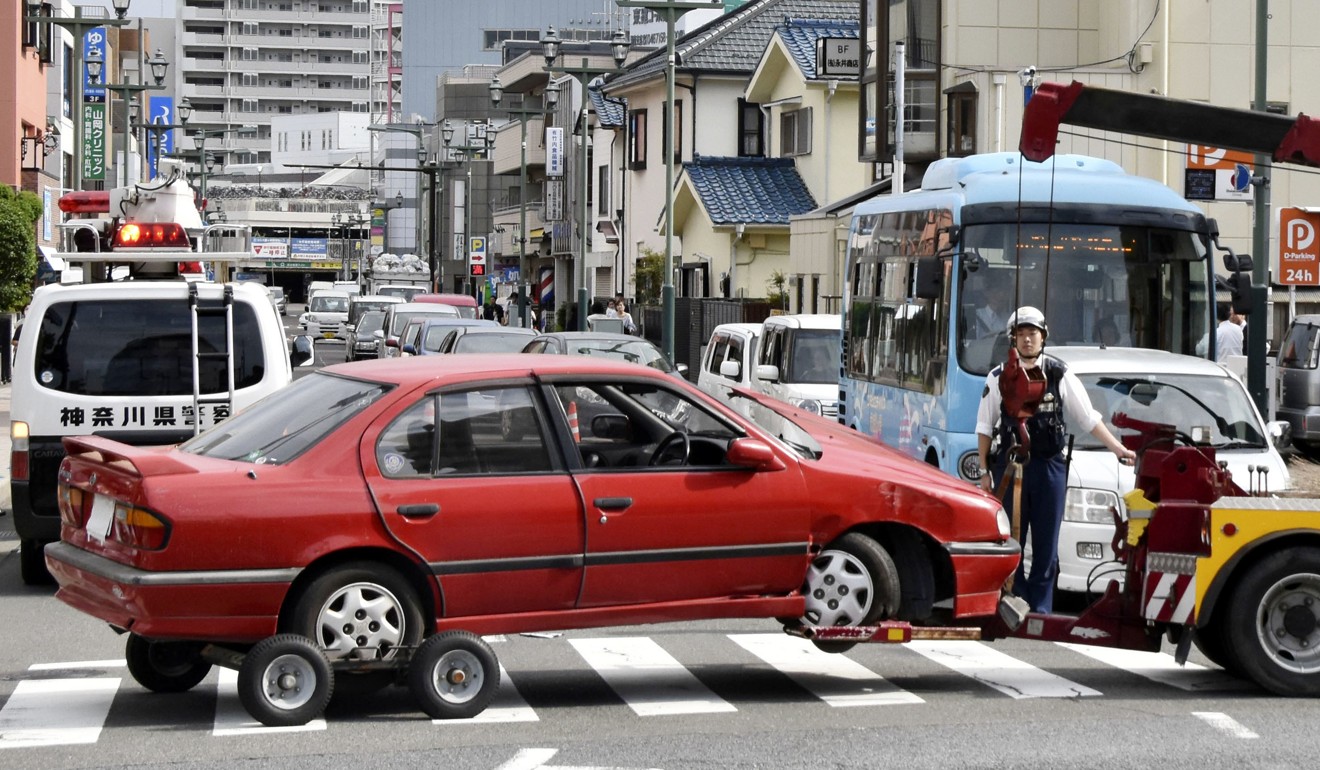 60,000 Japanese drivers renewing licences may have dementia
About 60,000 drivers aged 75 and over who were in the process of renewing their licences were judged as possibly suffering dementia, Japan's National Police Agency said, in the first year of stricter screening for the disease. Fatal accidents involving senior citizens have become a major social issue as Japan's population ages rapidly. A revised road traffic law, which requires elderly drivers to consult doctors if dementia is suspected in a preliminary screening, took effect on March 12 last year. The agency said in a report that of 2,105,477 licence holders who took cognitive function tests, 57,099 of them were suspected of having dementia. A total of 1,892 of them had their licences suspended or nullified, up about threefold from 597 in 2016.
What next? Some 1,515 others are still in the middle of their renewal procedures, suggesting the number of suspensions and nullifications will grow. Before the change in the law, doctors' diagnoses were encouraged but not mandatory when dementia was suspected. ■
Compiled by Thomas Sturrock