Elon Musk 'apologises' for calling Thai cave rescuer a 'pedo' on Twitter
Tech entrepreneur Elon Musk apologised to a Briton who helped rescue a group of boys and their soccer coach from a cave in Thailand, after calling him a "pedo" on Twitter. Vernon Unsworth had said he was considering legal action and was "astonished and very angry" about the slur. Musk deleted the offending tweet, which was made after Unsworth questioned the usefulness of a mini-submarine Musk offered to help the rescue, since it would not have been able to navigate the narrow cave network.
What next? Musk issued an apology of sorts to Unsworth after widespread outrage at his outburst and Tesla shares shed 3 per cent. "My words were spoken in anger after Mr Unsworth said several untruths & suggested I engage in a sexual act with the mini-sub, which had been built as an act of kindness & according to specifications from the dive team leader. Nonetheless, his actions against me do not justify my actions against him, and for that I apologise to Mr Unsworth and to the companies I represent as leader. The fault is mine and mine alone." Asked whether he was still considering legal action against Musk, Unsworth told reporters: "Yes, it's not finished."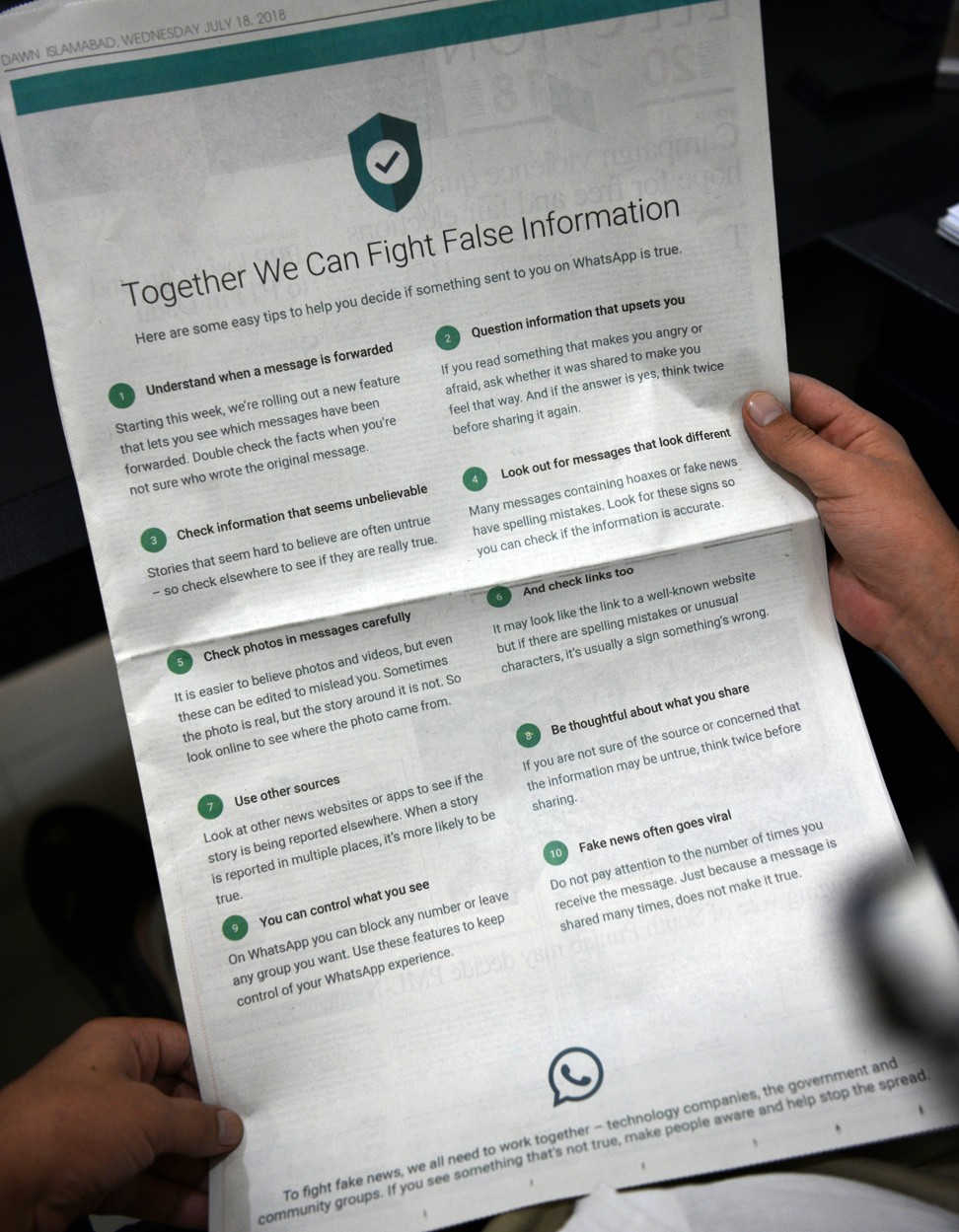 WhatsApp offers tips to Pakistanis on how to spot fake news before vote
WhatsApp messaging service began a week-long publicity campaign in Pakistan offering tips to spot fake news, days before the country's general election. "Together we can fight false information," said a full-page ad in Dawn newspaper, listing 10 tips on how to tell rumours from fact. "Many messages containing hoaxes or fake news have spelling mistakes. Look for these signs so you can check if the information is accurate," it said. "If you read something that makes you angry or afraid, ask whether it was shared to make you feel that way. And if the answer is yes, think twice before sharing it again."
What next? WhatsApp also announced a new feature for the country's users to allow recipients to see whether a message is original or has been forwarded. The company had bought a full-page advert in India on July 10 after a wave of lynchings in the country were linked to viral "fake news" spread by WhatsApp which have caused the deaths of more than 20 people in the past two months.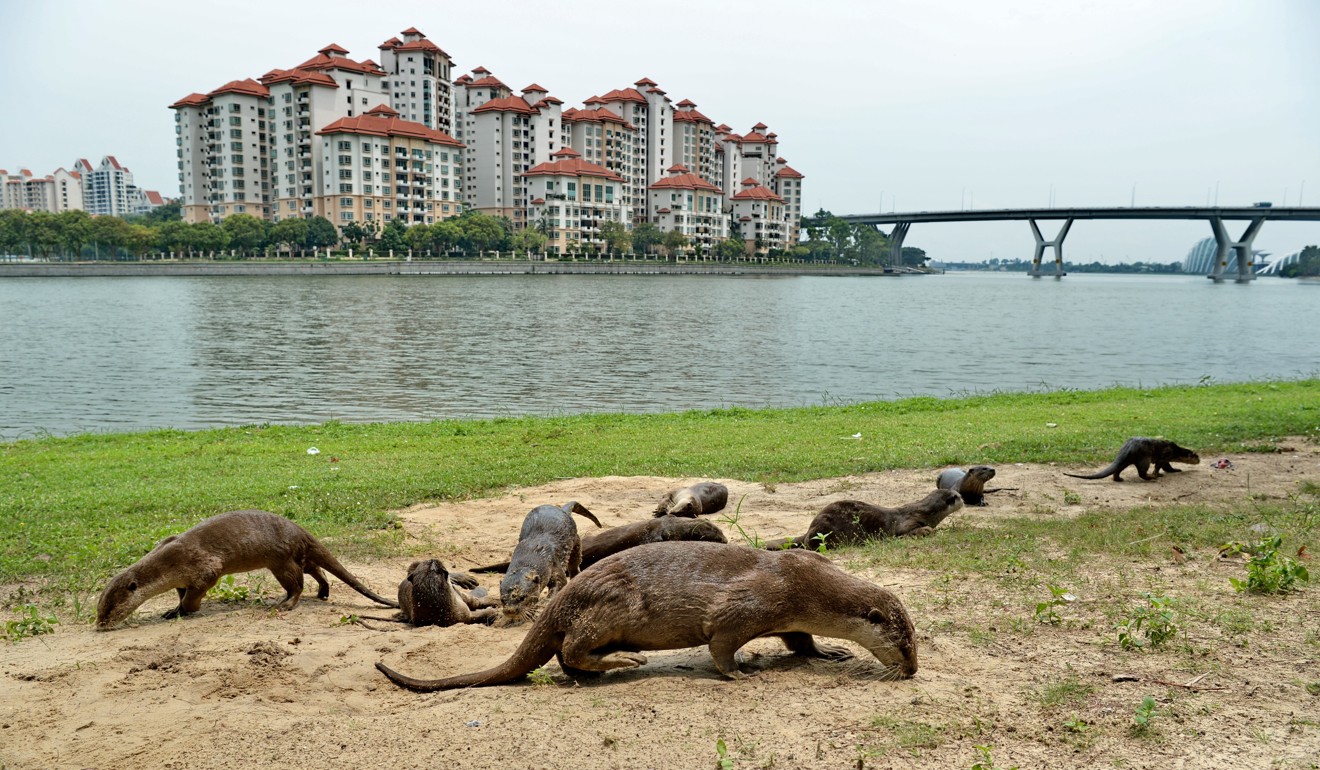 Popular as pets, otters increasingly being smuggled into Japan
Japan was the top destination for otters recovered from smugglers in Southeast Asia between 2015 and 2017, with experts pointing to the species' growing popularity as pets in the country, according to a recent survey by a wildlife monitoring group. Of 59 otters recovered during the three-year period, 32 found in Thailand were on their way to Japan, the international organisation Traffic said. Otters' growing popularity as a pet in Japan could be one of the reasons behind the poaching and illegal trade of the animal, Traffic said.
What next? In the country famous for quirky animal cafes, otter cafes are gaining popularity and an increasing number of social media accounts by people owning otters are showing up. Smuggling cases were also exposed in Indonesia, Malaysia and Vietnam – many of them involving young small-clawed otters, a species listed as "vulnerable" on the International Union for Conservation of Nature's Red List. The survey found at least 734 otters were put on sale between January and April this year, with many offered by dealers in Indonesia and Thailand.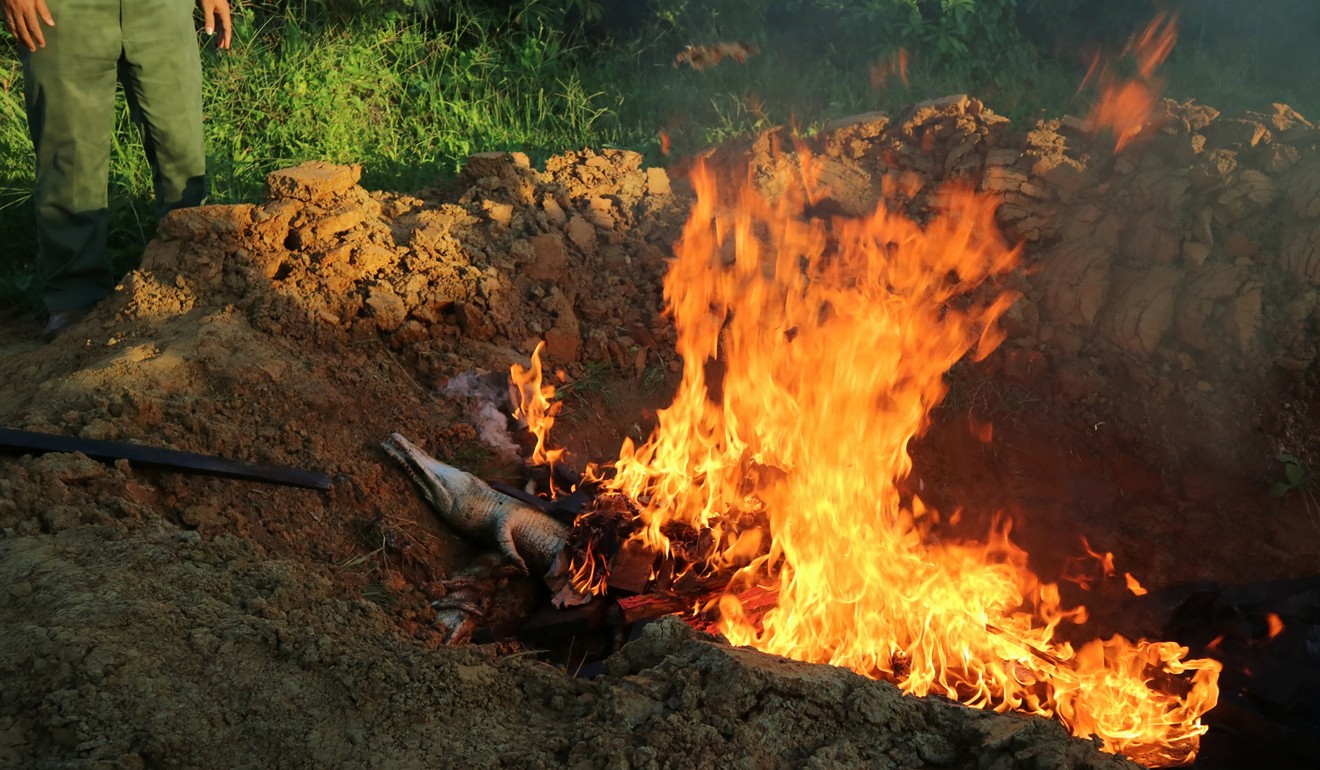 Indonesia burns crocodile carcasses after hundreds killed as revenge
Indonesian authorities set fire to nearly 300 dead crocodiles that were killed by villagers as revenge for the death of a man attacked by a reptile from a breeding farm. After the victim's burial, an angry mob armed with knives, hammers and clubs burst into the farm area and bludgeoned to death 292 of the protected reptiles. "The dead crocodiles have been burned and buried around the farming area," said Basar Manullang, a conservation official in the province of West Papua.
What next? The 48-year-old victim entered the crocodile farm in Sorong district and was thought to be picking grass for animal feed when he was attacked. Manullang said the farm had been given a licence to breed protected saltwater and New Guinea crocodiles in 2013 for preservation and also to harvest some of the animals. Police said witnesses will be questioned to find out whether the breeding farm was negligent or any laws broken by killing protected crocodiles.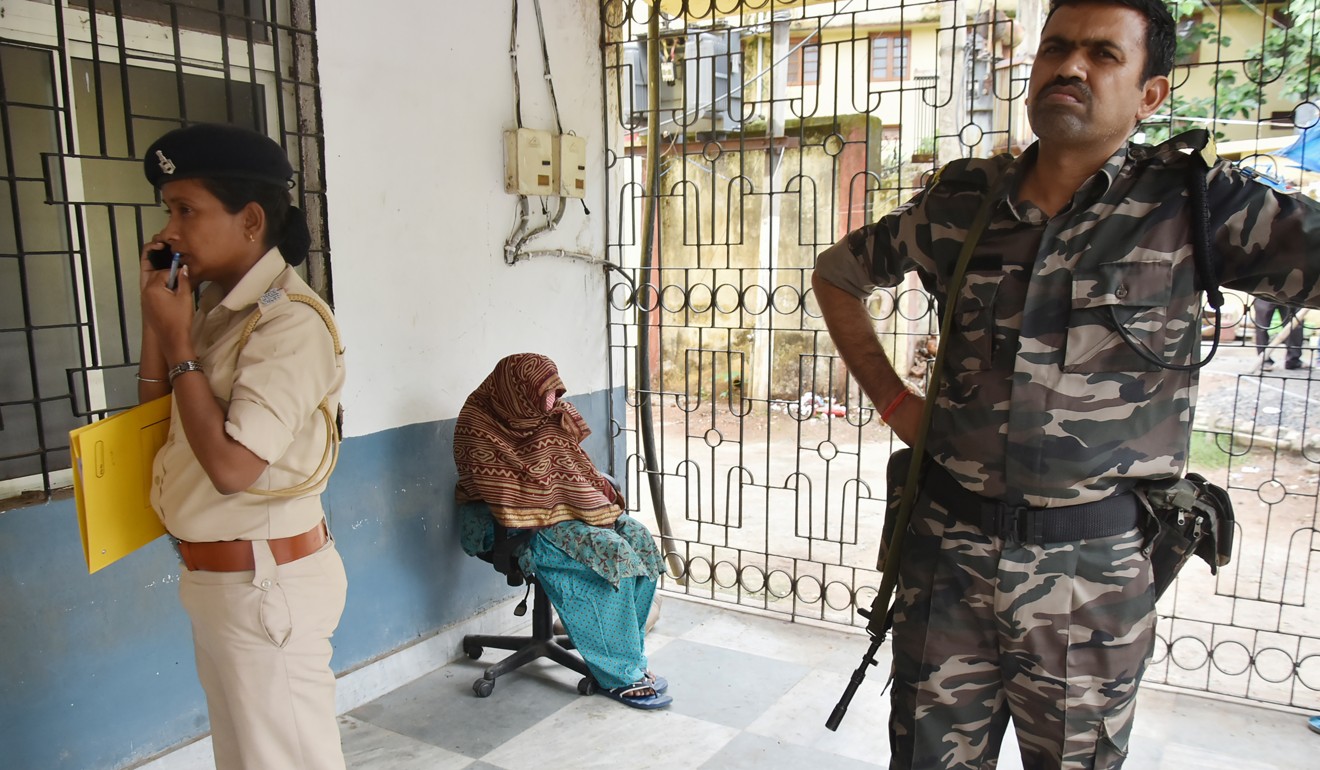 India asks states to inspect childcare homes run by Mother Teresa's charity
India has instructed all of its state governments to inspect all childcare homes run by the Missionaries of Charity, a Roman Catholic order founded by the late Mother Teresa, amid concerns about baby trafficking. Earlier this month authorities shut down a home run by the order in eastern Jharkhand state that provides shelter for pregnant, unmarried women after a nun and a worker there were arrested for baby trafficking.
What next? There have been of reports of babies and children being trafficked through charity-run homes and hospitals in India, which campaigners say is driven by a long waiting list for adoption. The Missionaries of Charity stopped organising adoptions in 2015 saying it disagreed with government rules that made it easier for single, divorced, and separated people to adopt children. Chairwoman of Jharkhand State Commission for Protection of Child Rights, Arti Kujur, said: "If we find anyone operating such homes illegally, strong action will be taken." Separately, Kujur said all four infants sold by the nun and the worker arrested this month had been recovered by the authority.
Compiled by Benjamin O'Rourke