'I came here to find love, but it's not with you, Bachelor … sorry'
Television franchise The Bachelor has had its fair share of dramatic moments the world over but Vietnam's version this week may have taken the rose for best twist. During a rose ceremony, in which the eligible bachelor keeps or eliminates the female contestants vying for his affections, one of the women, Minh Thu, said she had fallen in love with a fellow competitor Truc Nhu instead. Subtitled video of the ceremony, which quickly went viral online, showed Thu telling bachelor Nguyen Quoc Trung: "I went into this competition to find love – and I've found that love for myself, but it isn't [with] you. It's [with] someone else." She then asked Nhu to "come home with me", after which the two women left the competition together.
What next? But it seems the contestants' fling was short lived. Nhu finally decided to stay on the show after bachelor Trung spoke to her privately. Vietnam is one of Asia's more progressive nations when it comes to gay rights and acceptance, so the same-sex courtship was not particularly novel to local viewers. The franchise has broadcast 100 different seasons in more than 30 different countries.
Want to live longer in Japan? Maybe cut down the salty ramen broth
Health authorities in Japan hope a new instant noodle creation will help lift the residents of Aomori Prefecture off the bottom of the national list for life expectancy. Aomori's male population live to an average age of 78.67, slightly less than the national average of 79.59, while women generally reach 85.93, compared to 86.35 years. The prefecture's low life expectancy is has been blamed on peoples' salt heavy diets – found in high levels in soy sauce and "miso". "Residents of Aomori Prefecture often drink all the salty broth of instant noodles," Governor Shingo Mimura said.
What next? Japan's National Institute of Health and Nutrition has drawn up a plan to improve Aomori's health. Part of that plan is urging food companies to make low-salt products. Tokyo-based Toyo Suisan Kaisha answered the call, devising a low-salt ramen with local supermarket chain Universe Co.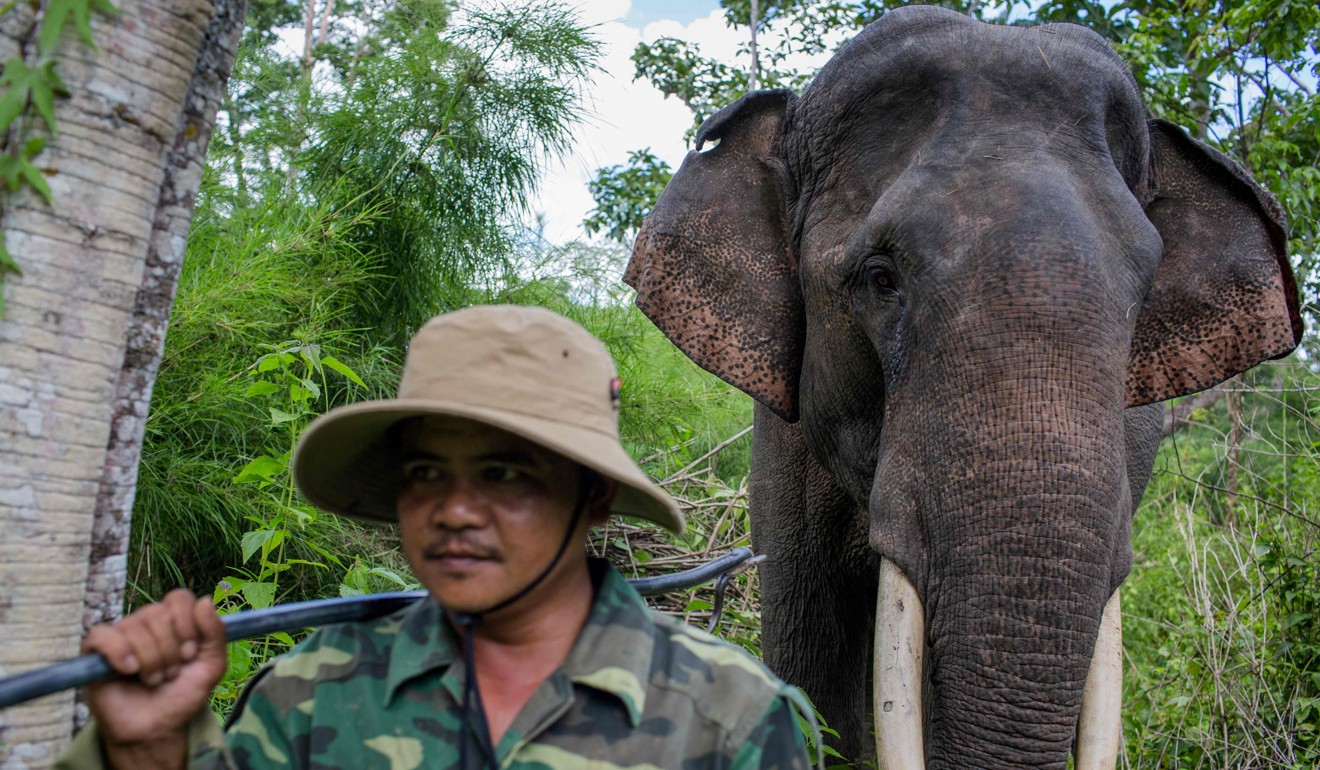 Vietnam's demand for 'lucky' hair threatens few remaining elephants
A fondness for rings and bracelets embedded with elephant hair is fuelling a worrying fashion fad in Vietnam, a country notorious for its illicit wildlife trade. Activists say it is threatening Vietnam's few surviving elephants whose hairs are plucked or tails cut off by poachers. The M'nong and Ede ethnic minorities in Dak Lak province – dubbed the "elephant kingdom" for the large herds that once roamed its forests – hold a deep spiritual reverence for the animals. As legend goes, finding a tail hair on the forest floor was considered good luck – local lore that shop owner have peddled to sell the strands. But actively cutting off tails or plucking hairs was never part of the tradition.
What next? With just 80 elephants left in captivity and 100 in the wild – down from 2,000 in 1990 – activists say it is likely most of the tails are being smuggled in from neighbouring countries or as far afield as Africa.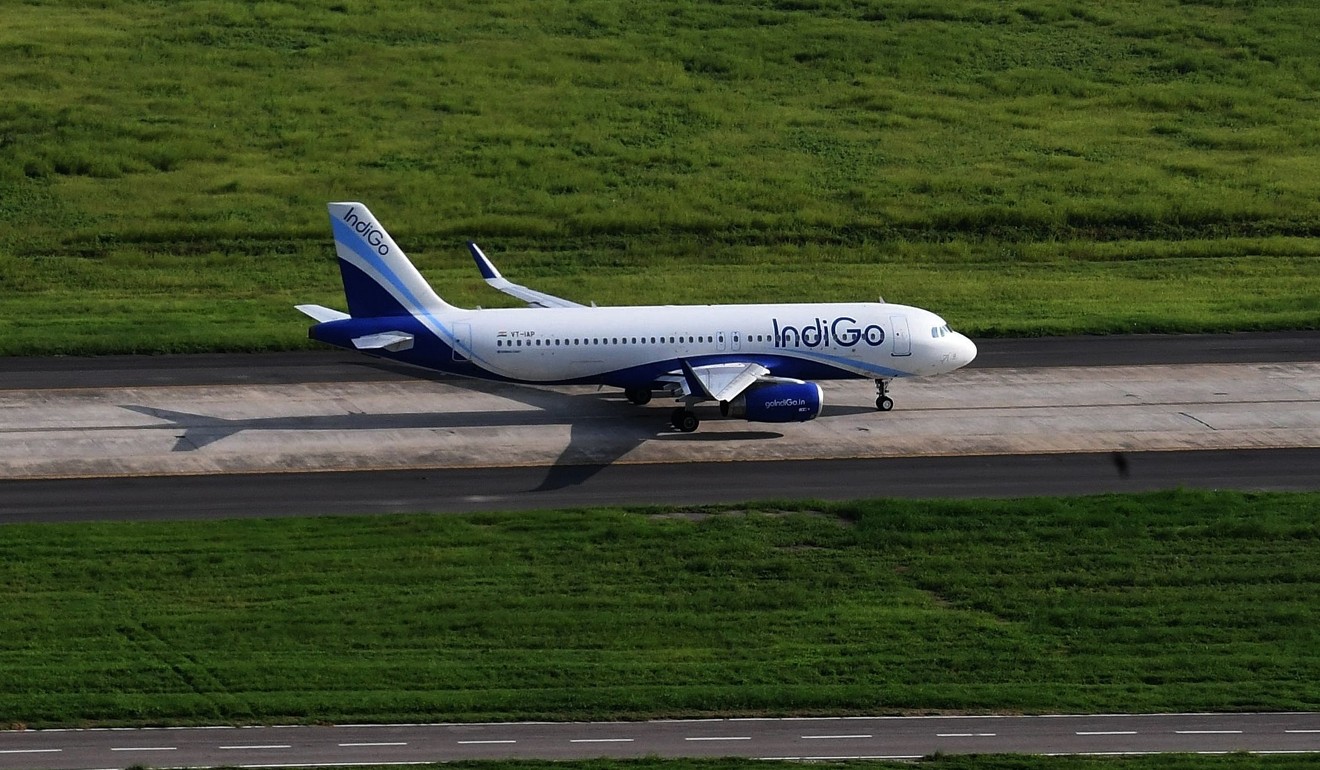 Drunk passenger removed from plane for trying to charge phone in cockpit
A passenger was kicked off an IndiGo flight after he tried to access the cockpit to charge his phone. The incident took place as the flight was preparing to take off from Mumbai for Kolkata on Monday. "While the IndiGo aircraft was on the ground an unruly passenger tried to enter the cockpit stating that his mobile needed to be charged," IndiGo said in a statement. An airport official said was drunk. Police released him without charge.
What next? It was the second bizarre incident involving an Indian domestic flight in the space of a week after a first-time flyer tried to open an exit door mid-air, mistaking it for the toilet. The man was travelling with GoAir from New Delhi to Patna on Saturday when he tried to open the aircraft's rear exit, the carrier said.
Singapore immigration officer charged in sex bribery case
A Singapore immigration official has been charged for allegedly receiving sexual favours from Chinese women in exchange for helping them extend their visas. Staff sergeant Chin Peng Sum, 51, was accused of violating the Official Secrets Act by telling the women in advance about impending raids so that they could evade arrest for "vice-related and/or immigration" offences, the Corrupt Practices Investigation Bureau said. "It is a serious offence for public officers to act in their own interests and use their position to solicit corrupt benefits," it said.
What next? Singapore takes a tough stand against corruption and has consistently ranked in surveys as among the least corrupt countries.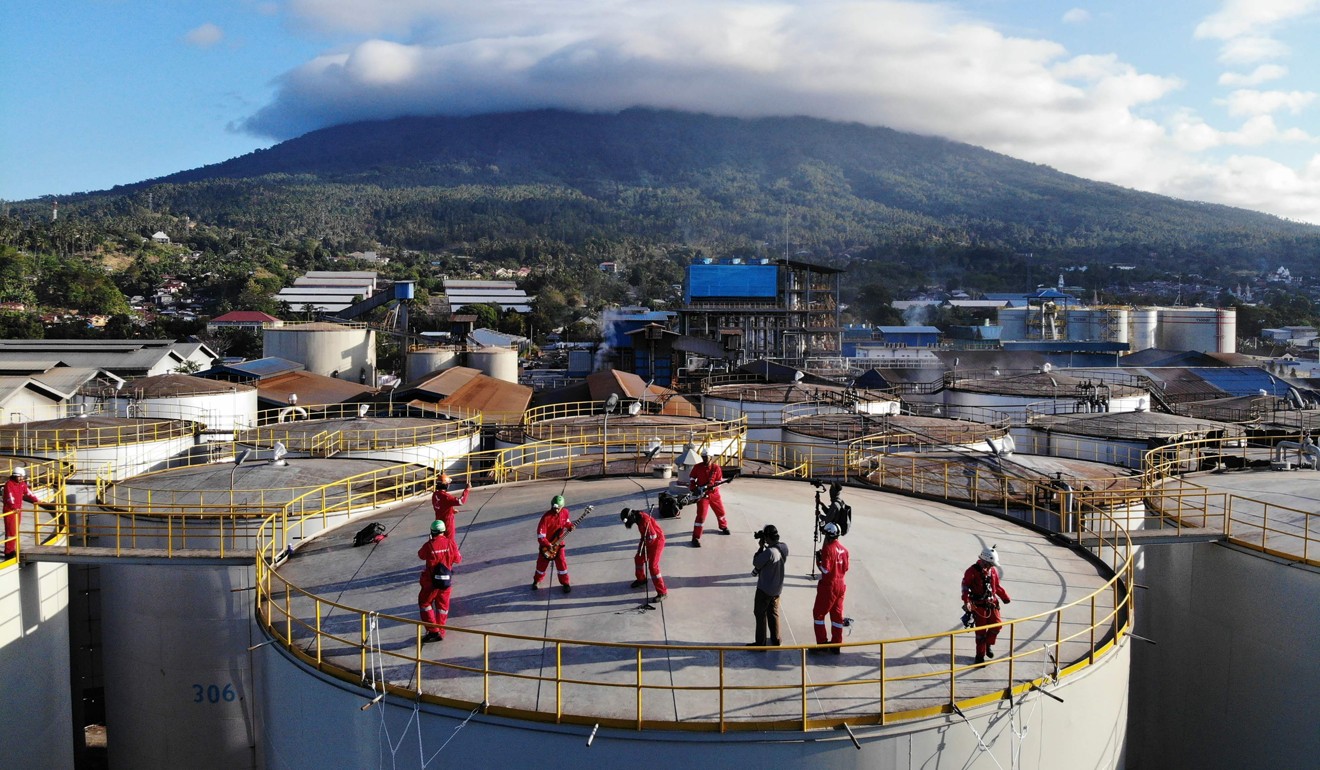 Greenpeace 'occupies' Indonesian palm oil plant with rock band
Greenpeace activists on Tuesday scaled storage tanks at an Indonesian palm oil refinery with a popular rock band that played pro-environment songs, protesting against the industry. The group said 30 activists and Indonesian metal group Boomerang "occupied" the site on Sulawesi island to draw attention to the environmental destruction caused by clearing forest for plantations.
What next? Greenpeace accused Singapore-listed Wilmar of being linked to deforestation in Indonesia – the world's biggest palm oil exporter – despite committing five years ago to stop logging vast tracts of jungle. Wilmar said the protest was "a criminal act of trespassing and vandalism".