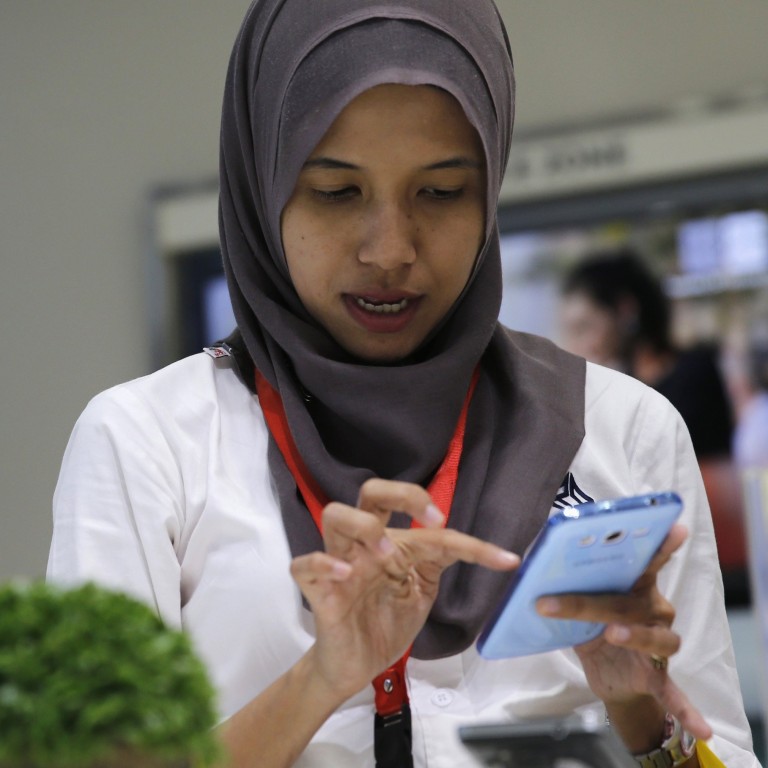 'Buy now, pay later' schemes take off in Indonesia's online shopping malls, as digital loans boom
More Indonesian shoppers are using pay-later methods to buy items ranging from jeans to flight tickets, given the ease with which a loan is approved
But as online borrowing rises, experts warn the nation's financial literacy needs to improve and that data-protection laws should be in place
When Evie Khusnul Khotimah logged in to her account on the online shopping app Shopee in May, a curious new payment method caught her attention.
The service, called PayLater, allows buyers to purchase items first and settle payments afterwards.
Intrigued by how this worked, the 24-year-old freelance writer from Indonesia gave the new scheme a try – and she has been sold ever since.
"I've bought over 10 items with PayLater, the most expensive being a pair of pants that cost 300,000 rupiah (US$21)," said Evie, who lives in Samarinda in the east of Borneo. "I always pay my bills on time, without instalments. Since I don't have a credit card, I did not know how it works, but PayLater is teaching me how that works."
The "buy now, pay later" loan scheme is taking off in
Southeast Asia
's largest economy after some of Indonesia's top
e-commerce
sites started offering the service.
Some brands that have jumped on the bandwagon include on-demand services giant Gojek, ticketing platform Traveloka, e-commerce heavyweight Tokopedia and e-wallet Ovo.
Across the country, a host of pay-later advertisements has emerged – including on billboards, television commercials, web pop-ups, and even prominent spots in airports.
Part of the service's appeal is the ease with which a loan is approved. On Shopee, Evie said she was required to take a selfie next to an identification document and supply some details, including her monthly income. Her application was approved within 24 hours, with the app granting her a loan limit of 750,000 rupiah – the standard amount for a first pay-later loan on Shopee.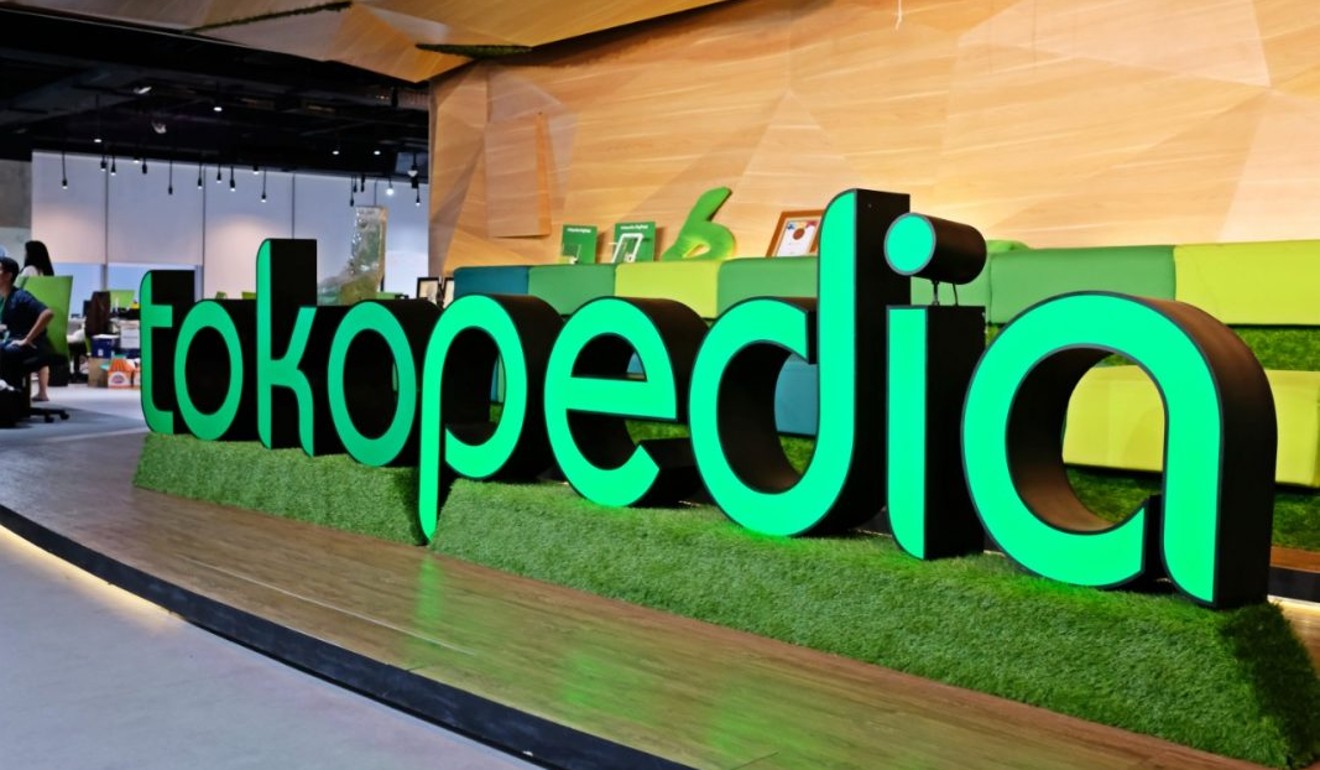 "Before PayLater, I paid for online shopping through bank transfers from my phone," said Evie, adding that the new method was easier. "After checkout, we just need to enter our PayLater PIN and wait for the purchase to be confirmed. I don't have to switch between two apps like when I paid with mobile banking."
For Gabrielle Dita Ayu, 23, paying later allows her to shop without having to wait for her monthly pay cheque.
"I get paid on the 25th of each month, so I can pay off my debt after that," the office administrator said. "I use Gojek's PayLater quite often, to pay for the office's electricity bill, for food, or goods delivery. It was a good experience. I was informed about the fee, everything was clear. I can also track my expenses because they send my Gojek activities to my email."
A MORE INCLUSIVE WAY TO PAY
Allowing consumers to pay later removes some barriers to online shopping for
Indonesia's
population of 264 million people, many of whom are unbanked. According to data from the World Bank, only 33.6 per cent of Indonesian adults had an account at a
bank
or mobile-money service in 2017.
Tech companies typically partner licensed digital lenders to vet borrowers and grant loans.
Pay-later customers in Indonesia have 30 days to complete their payments without incurring a fee or interest. Depending on the loan amount, users are able to select a repayment tenure of up to 12 months.
Loan limits vary among platforms, from 500,000 rupiah on Gojek to 50 million rupiah (US$3,500) on Traveloka, which offers flight deals to places as far away as Greece and Peru.
Traveloka's big loan amounts were very appealing to some consumers, particularly adventure-seeking millennials with tight budgets, the company said.
"A lot of consumers complain that they want to buy airline tickets or book a hotel, but they don't have enough money. Instalment options are available only to owners of credit cards, whose penetration in Indonesia is still less than 5 per cent," said Alvin Kumarga, senior vice-president of financial products at Traveloka. "There are some e-money options, but the maximum balance is not high enough for a plane ticket or hotel on Traveloka."
Gojek, Ovo and Traveloka declined to reveal the total pay-later transactions on their platforms, only saying the feature had been well received by users.
For Traveloka, the number of pay-later users had grown "tenfold" since it was introduced in June last year, Alvin said.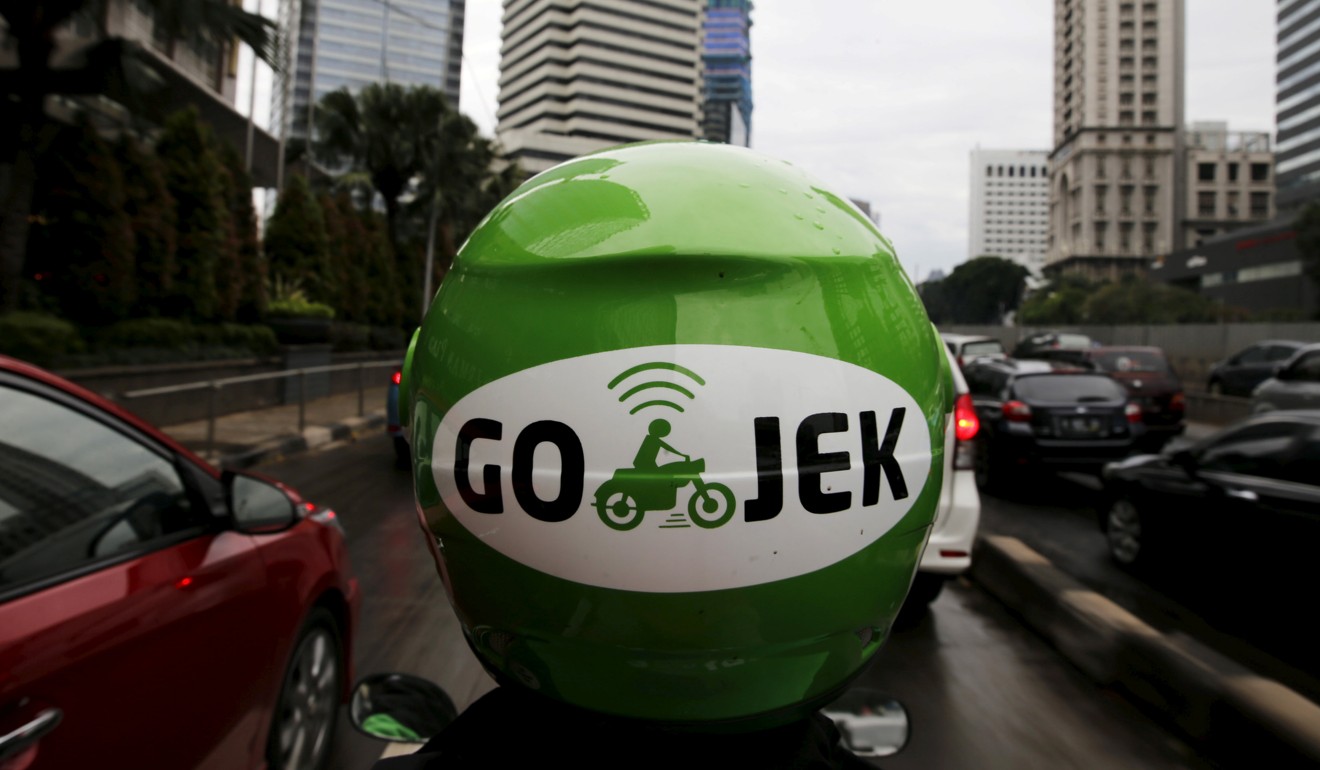 But as the loan scheme gains a foothold in Indonesia, lenders face a unique challenge in determining a user's payment ability. Unlike countries such as Australia, Britain, India and the United States – where pay-later schemes have been around for a while – it is harder to establish the credit score of Indonesian e-shoppers.
Gojek used an algorithm to accept pay-later users, the company said.
"Users are selected and invited to use PayLater based on a credit rating derived using data that is securely collected solely on the Gojek platform. This includes past transaction history, frequency of use, and spending patterns," said a spokesperson.
"The credit limit and monthly fee are both set by Gojek's algorithm, and customised based on a user's credit rating, but many users are typically charged a subscription fee of 25,000 rupiah, with a monthly limit of 500,000 rupiah."
To minimise its risks, e-wallet platform Ovo, owned by Indonesian conglomerate Lippo Group, restricts the service to "premier users" in major cities such as Jakarta, Bandung and Surabaya whose accounts are at least six months old.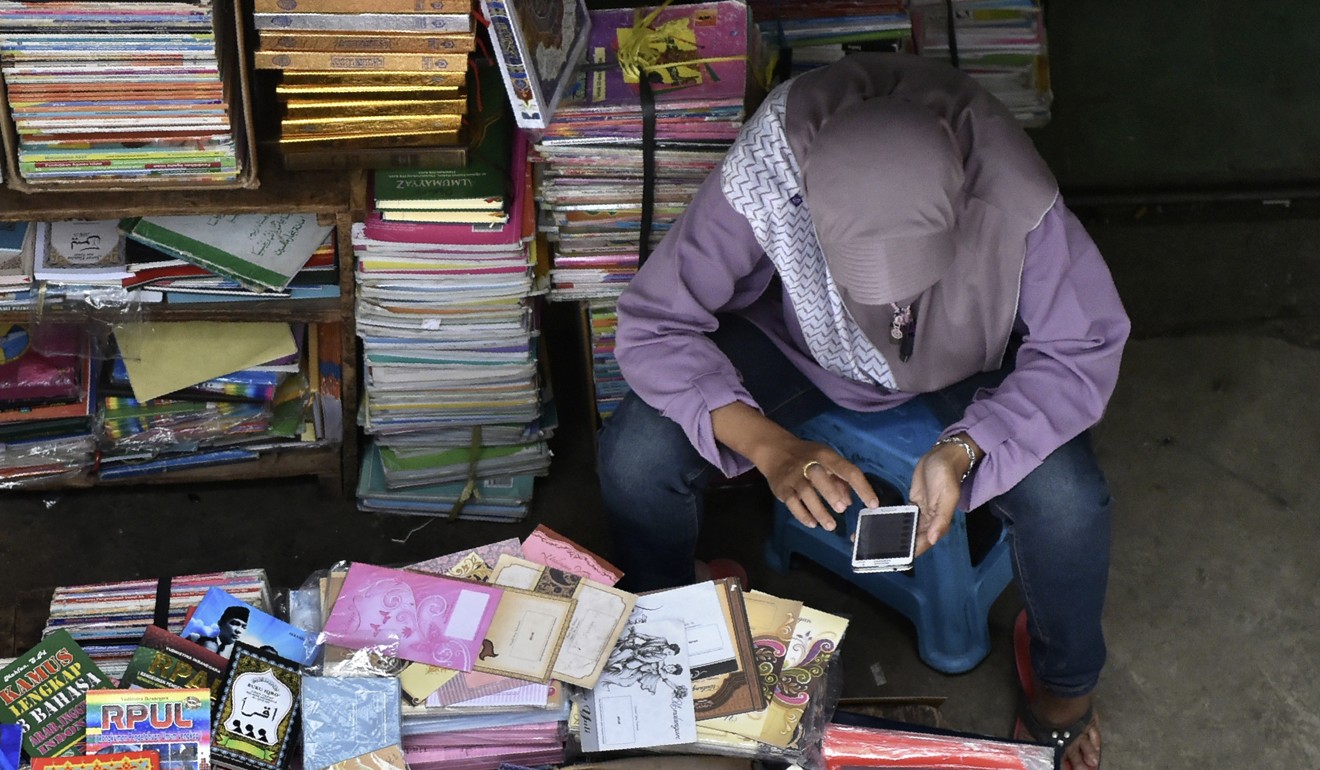 GROWING MARKET
Indonesia's outlook for e-commerce is optimistic, with the country set to make up over half of Southeast Asia's e-commerce market by 2025, according to a joint report by
Google
and Singapore state investment fund
Temasek
. The sector's market size is expected to balloon from US$1.7 billion in 2015 to US$46 billion in 2025, it said.
Indonesia is also projected to be the largest market for online hotel bookings and airline tickets in Southeast Asia by 2025, with gross bookings estimated to grow to US$24.5 billion, up from US$5 billion in 2015, according to Temasek and Google.
Among the firms looking to tap into the country's payment business is Facebook's messaging platform
WhatsApp
, which is reportedly in talks with some e-wallet providers such as Gojek and Ovo to introduce their
mobile payment
service.
On the other hand, the rise of pay-later schemes and e-wallets comes amid an online lending boom in Indonesia.
As of June this year, online loans reached 44.8 trillion rupiah (US$3.12 billion), up 97.68 per cent from January, according to the country's Financial Services Authority (OJK). Some 9.7 million borrowers were recorded in June, a jump of 123 per cent from January, OJK said.
The country has 113 registered financial tech companies, and 268 more are waiting to get their licence from Indonesia's financial watchdog.
"If well done, [pay-later] could be a good product to promote financial literacy among the unbanked. But developing this financial literacy takes time. Therefore, limits need to be monitored closely and only gradually be increased," said Arne Hartmann, founder and CEO of Singapore-based online debt management firm Amalan.
"If done irresponsibly, too many people will be offered too high a monthly limit and will then not be able to pay it back."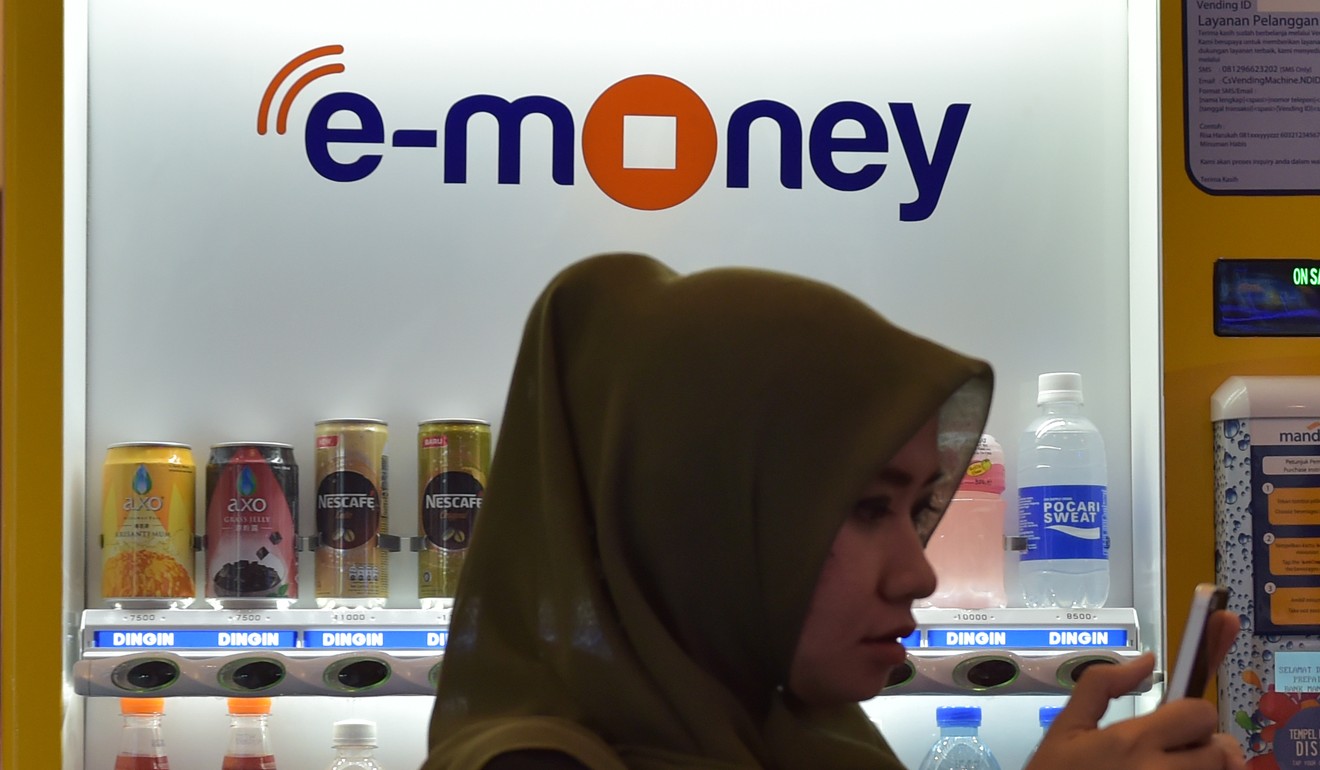 CONSUMER PROTECTION NEEDED
Meanwhile, not all features of pay-later schemes have been welcomed by users.
When Jakarta resident Marsya Azzahra cancelled her flight ticket to Bali on Traveloka, she found she was not allowed a cash refund and instead could only have her pay-later balance returned to its initial amount of 8 million rupiah.
Evie, from Borneo, said she started receiving text messages advertising cash loans that mentioned her by name after she became a Shopee pay-later user. In the city of Pontianak, a man was caught using the stolen identities of dozens of motorcycle-taxi drivers to get a pay-later loan on Traveloka and to buy a phone on an e-commerce site.
Experts say these cases underline Indonesia's urgent need for data-protection regulations.
A draft law was created in 2015, but it has yet to be passed by lawmakers. President
Joko Widodo
has expressed his frustration on the lack of progress. "Data is worth more than oil … so we must prepare the regulation, no compromises," he said during a national address two weeks ago.
Rio Priyambodo of the complaints and legal division at Indonesia's Consumers Protection Foundation said user education was paramount as financial inclusion increased.
"Online platforms need to educate users about 'pay-later' since this is a new transaction tool. We should prevent it being misused or pushing consumers to be too consumptive," he said. "Financial inclusion is growing rapidly, but not accompanied by growing financial literacy. We demand lawmakers pass the draft personal data-protection law as it covers the liability, in case of personal data leaking to a third party."
Others say pay-later schemes are safe at the moment as they are offered by reputable providers.
"From the consumer perspective, the good thing is that as of now, the pay-later function is primarily offered by leading e-wallet companies," said Hartmann from Amalan. "These are large companies that will not risk their brands or their regulatory licences over irresponsible lending practices and/or
abusive collection methods
."
■