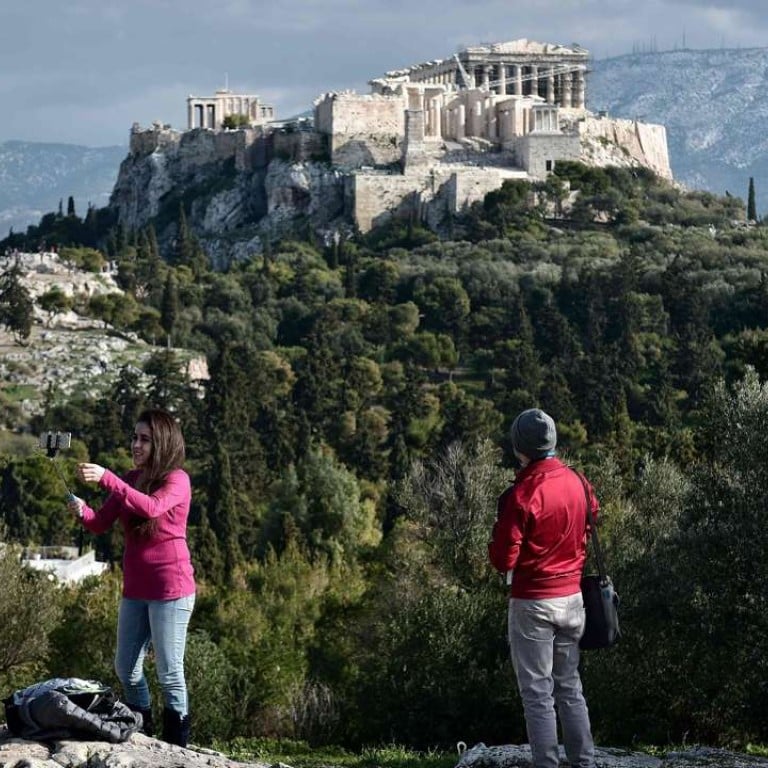 Customised travel: the next big thing for Chinese tourists?
China's booming bespoke tourism market is proving a hit with everyone from intrepid travellers to tourists with special needs
Cookie-cutter vacation packages may still be the safest bet for the typical globetrotter, but for increasingly intrepid Chinese tourists and the travel agencies that serve them, the future is specialisation, and the future is now.
Whatever the request, chances are a company can now cater to it in China's increasingly sophisticated travel industry.
Scores of Chinese start-ups now focus exclusively on tailor-made trips, and traditional travel agencies are scrambling to add the personal touch to services as well.
"Customised travelling is still in its early stages in China, but it is picking up quickly," said Lei Tao, a co-founder of Beijing-based Unique Way, one of the first customised travel companies in the country.
"When we started out in 2012, we barely had two or three orders each month. But now, we receive hundreds of phone calls every day," Lei said.
And investors are taking note. Bang Travel, a five-year-old tour operator specialising in customised trips, has attracted at least US$40 million from investors including Chinese online media giant Sina, and Yahoo founder Jerry Yang. Other start-ups such as Yue Travel, 6Renyou and Sinbad have also received millions of dollars in investments.
Industry heavyweights are also tapping into this market. CITS Group, a Chinese travel agency listed on the Shanghai Stock Exchange, has a team called "dream builders" to craft trips specific to customers' wants. Qunar, China's leading online travel platform, lists 1,000 trip planners on its website offering tailor-made trips to 305 cities worldwide.
The growth reflects the increasing desire of Chinese citizens to see the world. During the Golden Week national holiday last October, nearly six million Chinese travelled abroad, according to the industry group China Tourism Academy.
Given such numbers it's perhaps no surprise that not all enjoyed their trips, in part due to cultural and language barriers. In one high-profile debacle last summer, a well-dressed Chinese man – speaking only Mandarin – spent 12 days in a German refugee camp after he signed an asylum application by mistake, thinking he was merely reporting a lost wallet. He could only be freed after German officials found someone from a local Chinese restaurant to serve as an interpreter and untangle the misunderstanding.
Scenarios such as these are part of the appeal of opting for a more traditional, organised tour. But organised tours aren't for everyone.
Some people complain about the inconvenience of travelling with strangers and the limited options, while travellers with special needs often find traditional tour groups are not suitable or inclusive enough for them.
Xu Lin, a 32-year-old deaf-mute engineer in Shanghai, knows this better than most. Her applications to join tour groups have been turned down several times. Travel agencies often considered people with disabilities a burden, Xu told This Week in Asia on WeChat. As a result, Xu and her husband had no choice but to spend their holidays travelling with relatives.
But in 2015, Xu discovered a customised travel agency through the internet.
The trip planner helped the couple personalise their itineraries, purchase tickets, book hotels and apply for a visa to Switzerland. Once the couple landed, a smartphone app guided them to tourist attractions and provided explanations of the sites written in Chinese. The trip planner's app also featured a 24-hour, text-based support centre for urgent assistance.
The 11-day customised holiday cost the couple about 45,000 yuan (HK$50,400). They loved it so much that the pair took a similar trip last year and brought two deaf-mute friends with them. "We are planning another customised trip to northern Europe next year," Xu wrote. "I want to see the [Northern Lights]."
While personalised trips were once the preserve of only the wealthiest travellers, they are now attracting a far broader base of clients.
Dennis Zhang, the founder of Bang Travel, estimates about half the firm's customers come from first-tier cities such as Beijing, Shanghai, Guangzhou and Shenzhen, but its reach is expanding.
"In the peak seasons, we received orders from more than 110 Chinese regions," he said.
Europe is the destination of choice for many customised trips, according to Zhang and others, with travellers' preferred activities ranging from visiting farmers markets in Germany to enjoying a live concert in Spain.
Most travellers who opt for personalised trips are between 25 to 45 years old, but there are exceptions. Lei of Unique Way said his company helped two Chinese seniors customise a 20-day backpacking journey across Europe.
Providers face challenges, however. It is costly to design individualised trips, each with its own budget and list of restrictions.
And once travellers reach their destination, they often rely on mobile apps to lead their unique journeys and perform translations, a challenge for app developers.
Despite the challenges, investors and the agencies themselves are confident customised trips are the next big thing in the Chinese travel industry.
"You won't see many customised trips in the West, but in China, customised trips will become mainstream over the next 10 years," said Zhang of Bang Travel, who saw his company revenue top US$25 million in 2015.
Unlike Western tourists who had been travelling abroad since they were young, many Chinese had never left their home country, Zhang said. And when they did go abroad, the whole family – grandparents to newborns – tended to go along, adding to the complexities of planning the holiday and making professional help seem all the more appealing.
"It is just too painful to plan an overseas trip by themselves," he said. ■