Yao Jun is a worried man. As a senior official of the Changshu High Tech Industrial Park near Shanghai, he has swung deals worth tens of millions of dollars from Japanese manufacturers in past years. But things don't look so good anymore.
"Investment from Japan has dropped in recent years," he said. "Even two years ago we were hosting many Japanese business delegations. But now, fewer and fewer are coming. I'm worried that Japanese companies may no longer want to invest here."
Yao's fears are not misplaced. A new report by Tokyo Shoko Research reveals that 110 Japanese companies went bankrupt last year citing the challenges of doing business in China, or "China risk", a combination of increasing production costs and heightened political tensions. That figure was an increase from 101 firms the previous year and the highest number since Tokyo Shoko Research began the annual survey in 2014.
The companies that went under left debts amounting to 71.84 billion yen (HK$4.96 billion), although that was a decline of nearly 67 per cent on the previous year's losses because only one company failed with debts totalling more than 10 billion yen (HK$691.08 million). The losses in 2015 were skewed by the collapse of shipping line Daiichi Chuo Kisen Kaisha with 120 billion yen (HK$8.30 billion) in debts.
The "China risk" bankruptcies caused the loss of 1,638 jobs, surpassing the 1,000 figure for the first time, the research showed. By sector, 63 of the failures were wholesale companies and 33 were manufacturing concerns. The hardest-hit industry was apparel, which reported 54 bankruptcies, nearly half of the 110 annual total.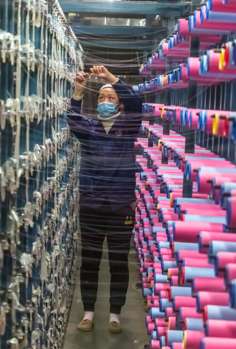 "At the moment, the rise in costs due to soaring labour costs in China is a threat, in particular to Japanese apparel-related companies," said Mitsuhiro Harada, who authored the report.
"Apparel companies in Japan were previously attracted to China due to the low manufacturing costs, including labour costs, and raised the ratio of the products they produced in China and stepped up procurement there," Harada told This Week in Asia.
"However, this has faded with the subsequent rise of 'fast fashion' in Japan – inexpensive apparel products with impressive designs distributed outside conventional routes. Combined with rising costs due to increasing personnel costs in China, this was enough to bring down companies that were already struggling," he added.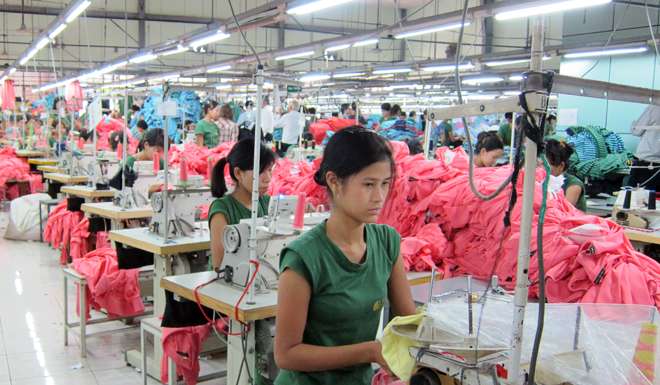 Firms did not have sufficient reserves to increase production efficiency and compete with fast fashion manufacturers such as Uniqlo, Harada said. Another factor was the average age of owners of Japanese apparel companies being higher than in any other industry, suggesting that they were reluctant or unable to innovate, and that they experienced problems finding successors to run their businesses as they reached retirement age.
Sadayoshi Tamura, a spokesman for the Japan Textile Federation, conceded that rising costs in China have hurt member companies' operations, but he said that some companies that declare bankruptcy in China go on to raise fresh capital and set up new manufacturing facilities in Myanmar, Cambodia, Laos or Bangladesh, where wages are still relatively low.
Analysts believe the problems that Japanese companies are encountering in China are merely a fact of international business life.
"This is completely market driven," said Lam Peng Er, senior research fellow at the East Asian Institute of the National University of Singapore. "It's normal. Whether companies can stay in business depends on whom they are competing with, which technology they use and how fast they can adapt to the dynamic of China's economy. Uniqlo is very successful and it is sourcing from China.
"But Japanese companies do face rising wages in China. There are also political risks," he said, referring to rising tensions between the region's two largest powerhouse economies.
"Some Japanese companies have already relocated their factories to Vietnam and Japan has announced a big investment plan in Myanmar. But China will remain important for Japanese companies; a small country like Myanmar can't replace China. In the future, it would be China plus others. The others could be Vietnam, Myanmar or somewhere else."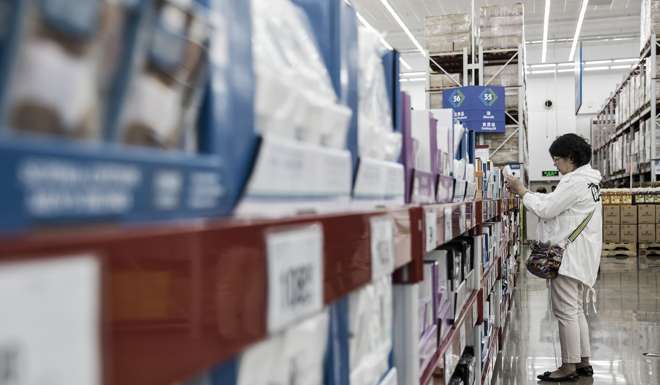 John Wong, fellow and academic adviser to the East Asian Institute of the National University of Singapore, warns that the worst may be yet to come.
"One can say that in the future, if President [Donald] Trump were to slam a heavy import duty on Chinese manufactured imports into the US, China would have to cut back on its production," he said. "This would also affect producers in Japan, Korea and Taiwan or even the US, for example, in the case of an iPhone.
"Japanese producers need to brace themselves for more headwinds – including more factory closures – when Trump starts a trade war with China. This would cause collateral damage to Japan."
On the positive side, analysts agree that these business failures will have negligible impact on the sometimes rocky geopolitical relationship between Beijing and Tokyo.
"These are merely business decisions and have nothing to do with politics," said Wong.
"I don't think it will further hurt China-Japan relations," said Zhang Baohui, director of the Centre for Asia Pacific studies at Lingnan University in Hong Kong.
"Their conflicts are political and strategic. That is unless Japanese companies in China face rising Chinese nationalism that harms their business – for example Chinese citizens boycotting Japanese brands." ■