After years of skirmishing with the Indonesian government, American mining giant Freeport McMoRan Copper & Gold has finally issued a 120-day ultimatum, saying it will go to arbitration over violations to the Contract of Work (CoW) it signed with President Suharto's New Order regime 26 years ago.
Drawing a line in the sand, Freeport McMoRan CEO Richard Adkerson told Mines and Energy Minister Ignasius Jonan during a torrid February 12 meeting that the firm would not budge from the sanctity of its contract, which doesn't expire until 2021.
Five days later, Freeport sent a formal letter of intent to Jonan, which was passed on to President Joko Widodo. "This is the end game," said one Freeport insider. "The 'A' [arbitration] word has been tabled and it's now a countdown."
Riding an unprecedented wave of economic nationalism, officials say there will be no going back from a value-added mining policy that, for all its good intentions, has decimated exploration and will make it uneconomic for even small Indonesian players to develop new mineral deposits.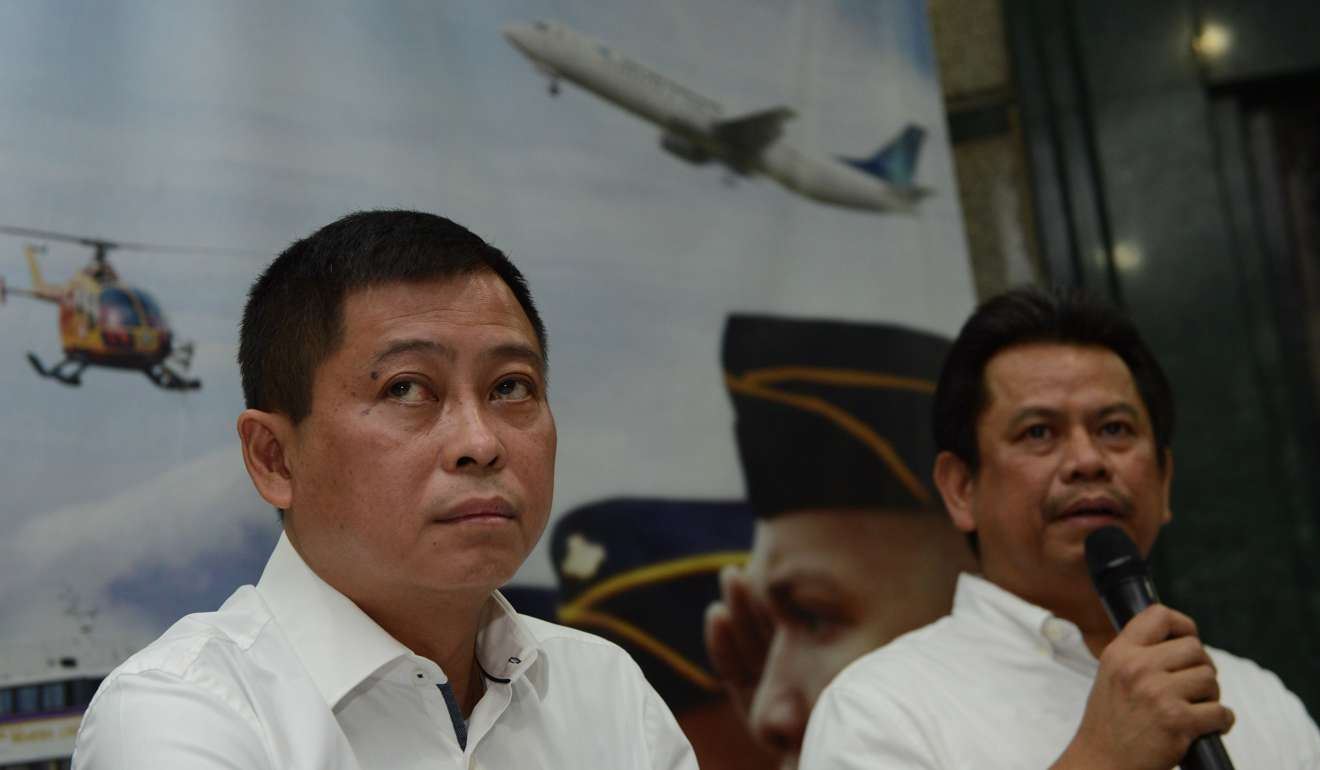 Freeport, the country's largest taxpayer and biggest employer, was always going to be the test case, but how it came down to this has mining executives shaking their heads, unable to understand why the two sides can't come to a win-win solution.
Under the 2009 Mining Law and subsequent regulations, the government requires Freeport to convert its Contract of Work (CoW) to a Special Business Licence (IUPK), construct a US$2.7 billion smelter and divest the majority shares of its Indonesian subsidiary.
The CoW was the agreement entered into between the government and mining companies in the years from 1967 to 2009 when it was replaced by the IUPK, which introduced a new set of requirements that are largely protectionist in nature.
Freeport still has four years to run on its CoW, which was extended in 1991 – wording implies it is entitled to a further two 10-year extensions – and has the force of an Indonesian law, approved by parliament and the president. The Phoenix-based mining giant has always said it is willing to convert to an IUPK as long as it is accompanied by a side agreement ensuring that the current provisions in its CoW remain in force until 2021.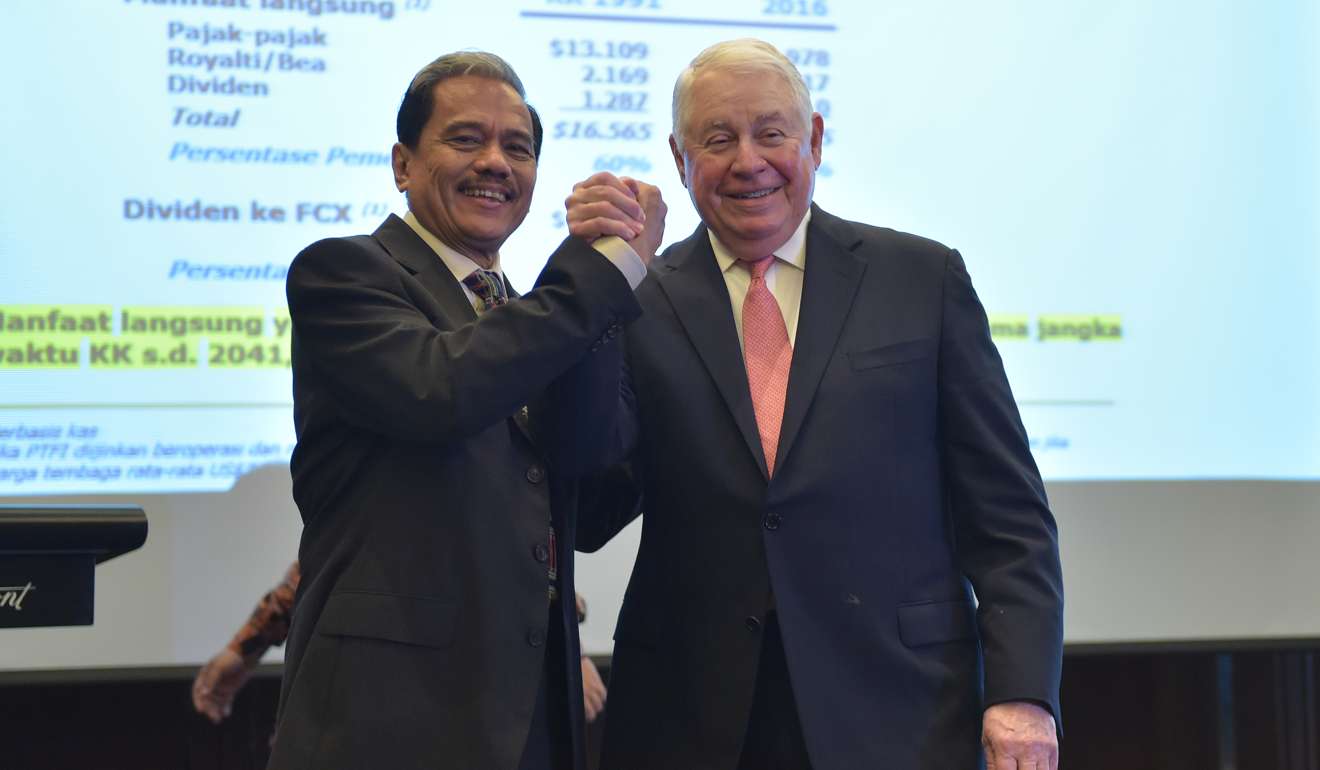 A Harvard-educated, self-made Mississippi native, Adkerson had been polite, but clear in earlier meetings with Indonesian officials that Freeport's CoW was sacrosanct and that he hoped the two sides could work together to avoid arbitration.
But in his February 12 meeting with Jonan the gloves came off in spectacular fashion, leaving the firm's fabulously rich Grasberg mine in limbo and the government facing the prospect of social unrest across easternmost Papua province where it is the chief source of economic livelihood.
A new January 12 regulation, which among other things stipulates a requirement for a 51 per cent divestment after 10 years, was the last straw for Adkerson (pictured above right with former CEO of Freeport Indonesia Chappy Hakim) and Freeport's shareholders after months of talking seemed to be going nowhere.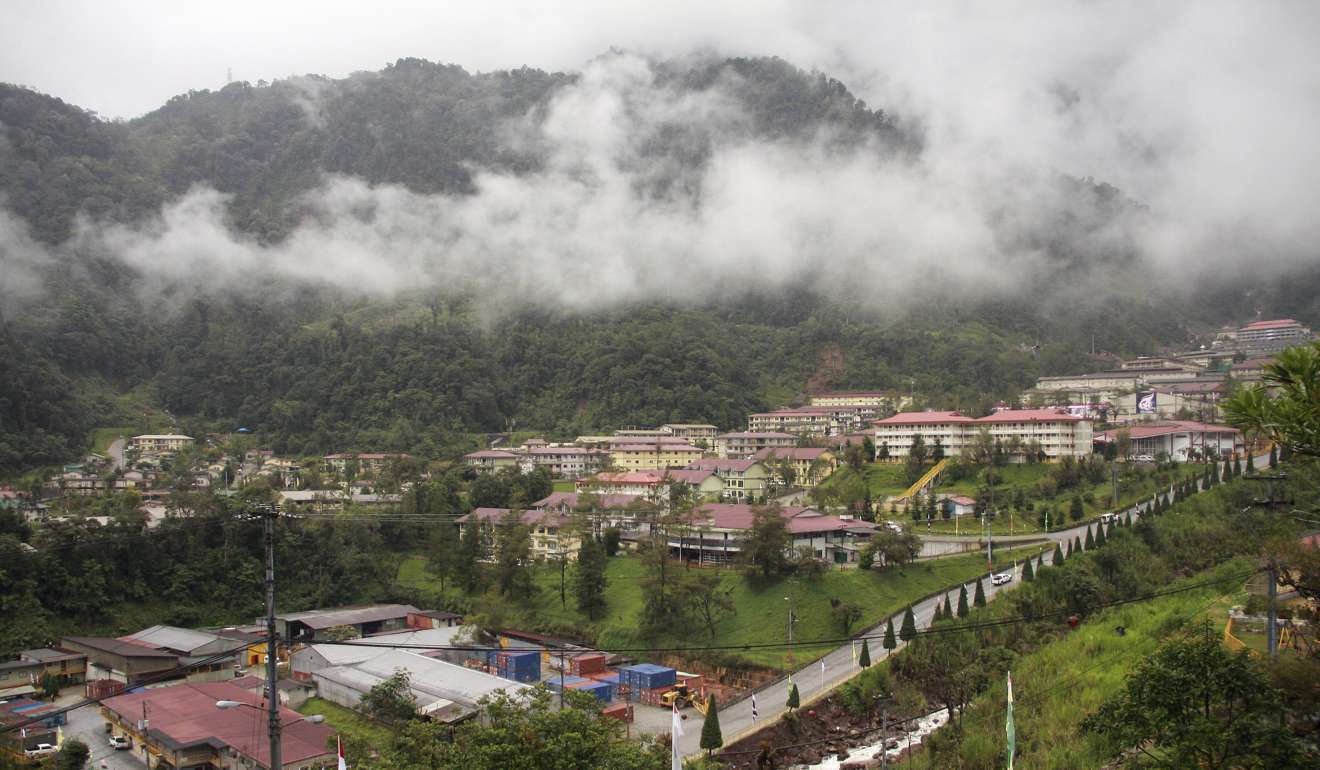 Adding fuel to the fire, Papua's tax court recently ordered Freeport to pay a US$469 million water tax bill, dating back to 2011, despite the fact that such levies are not in the company's contract.
Freeport has now shut the Grasberg mine and started to lay off some of its 33,000 workers since the January 12 regulation reimposed an export ban on concentrated and some low-grade mineral ore until the US company and other copper, nickel and bauxite producers agree to convert their contracts.
Discovered in 1988, the high-altitude Grasberg mine is what one industry executive calls a "freak of nature". It is the world's biggest gold mine and third-biggest copper mine and has five underlying ore bodies that could keep on producing until the end of the century.
What makes the Grasberg mine such a prize is that the offsetting value of its rich gold grades allows Freeport to produce a pound of copper for only 10 US cents, compared to 50-55 cents for most other mines.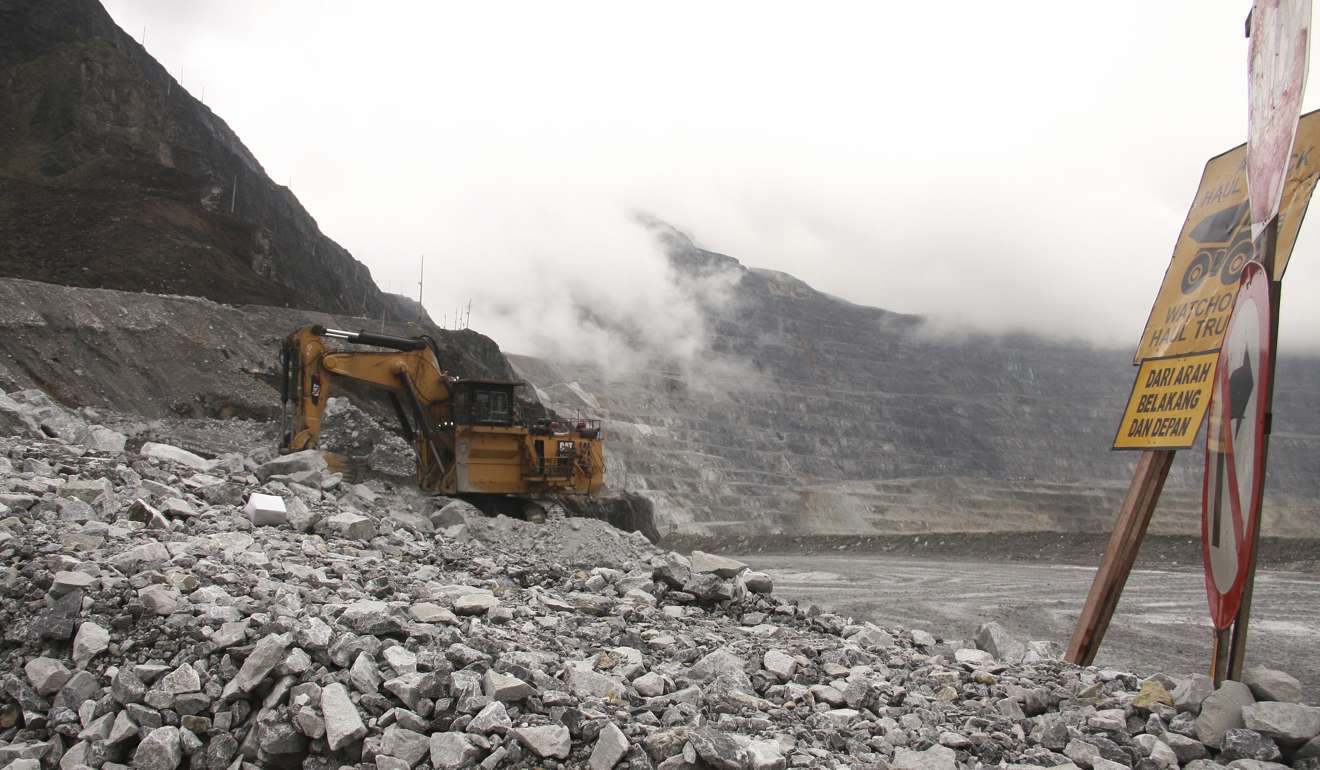 The government has so far refused to begin negotiating an extension to the company's contract, even though it is in the middle of a US$17.2 billion programme to turn what is now an open pit into an underground operation, complete with 950km of electric railway. Indonesia would not be able to fund or provide the technological skills for such a massive undertaking and it would find it difficult to attract another major mining venture when it would have to lose its controlling interest after only a decade.
Policy changes over the past two decades have whittled the number of exploration companies in Indonesia down to five from 150. Even then, none are actively exploring in a country Canada's Fraser Institute ranks No 3 in global mineral potential. Two Indonesian-owned firms sitting on promising deposits of copper and zinc in Central Kalimantan and east Nusa Tenggara will never be able to develop them because they would have to build expensive processors.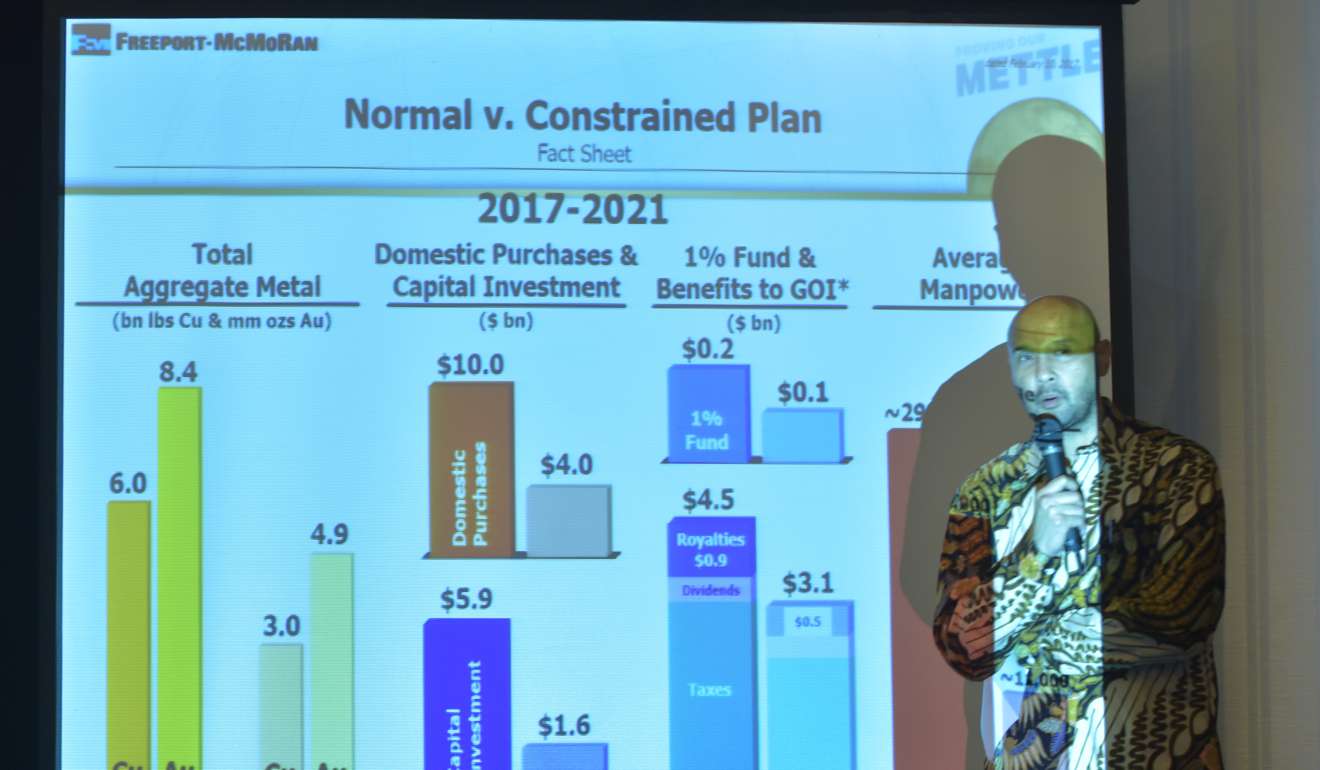 The Fraser Institute places Indonesia 99 out of 109 countries in terms of policy perception, behind countries such as the Democratic Republic of Congo which are either beset by civil war or lacking in human resources.
Freeport, whose single-biggest shareholder is billionaire investor Carl Icahn, US President Donald Trump's adviser on regulatory issues, first entered Papua in the late 1960s. But the once-cozy relationship it enjoyed with the Suharto regime has gone to tatters since the birth of the democratic era.
With the government saying it will issue a temporary export permit only if the firm agrees to the contract conversion, both sides now face heavy losses at a time when Indonesia's export earnings have already undergone a sharp slide. Freeport's lawyers had been exploring the possibility of international arbitration for months, while Adkerson casts vainly around for a solution. But with the government showing no sign of backing away from a policy that has full public support, the name of the game now appears to be hardball. ■