When mining investors talk of the Philippines, they often boast of its wealth of untapped mineral reserves. But as one political controversy after another rocks the industry, miners are beginning to worry that's all they will ever be: untapped.
In one fell swoop, the Philippines Department of Environment and Natural Resources (DENR) shut down more than half of all operating mines last month. According to Secretary Gina Lopez, its audit found "serious environmental violations" in 23 of the country's 41 mines. The department also cancelled contracts for 75 mining projects still in their exploration stages. The projects are located in watersheds; Lopez said they never should have been approved to begin with.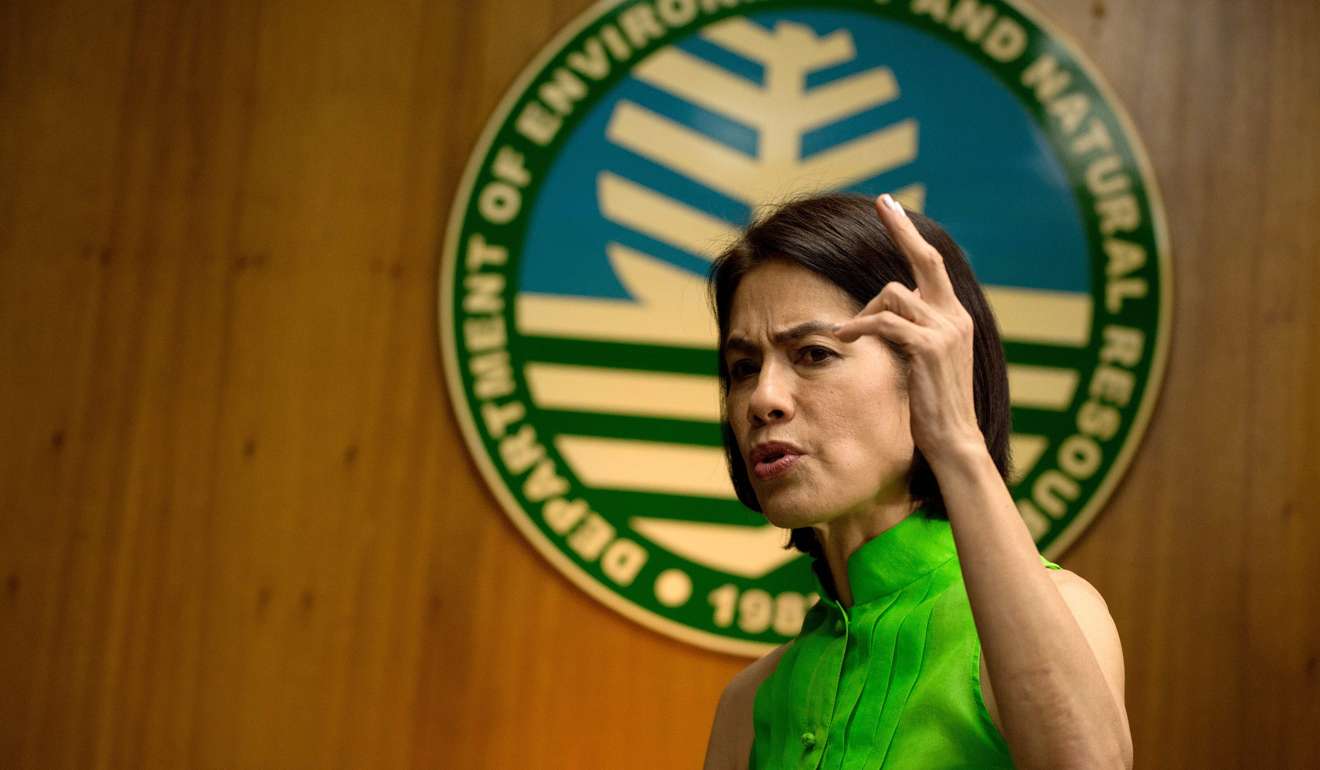 Miners are up in arms, not only about the orders, but the way in which they are being carried out. They say their supposed violations haven't been made clear and argue that they should be given the chance to address any issues.
Much of their criticism focuses on Lopez herself, a staunch environmentalist who famously claimed she was so against mining that she didn't even keep a pot in her house. She has justified keeping the findings confidential saying they are "too complicated". She has also admitted her own audit team only recommended fining the companies, but she felt that was not enough.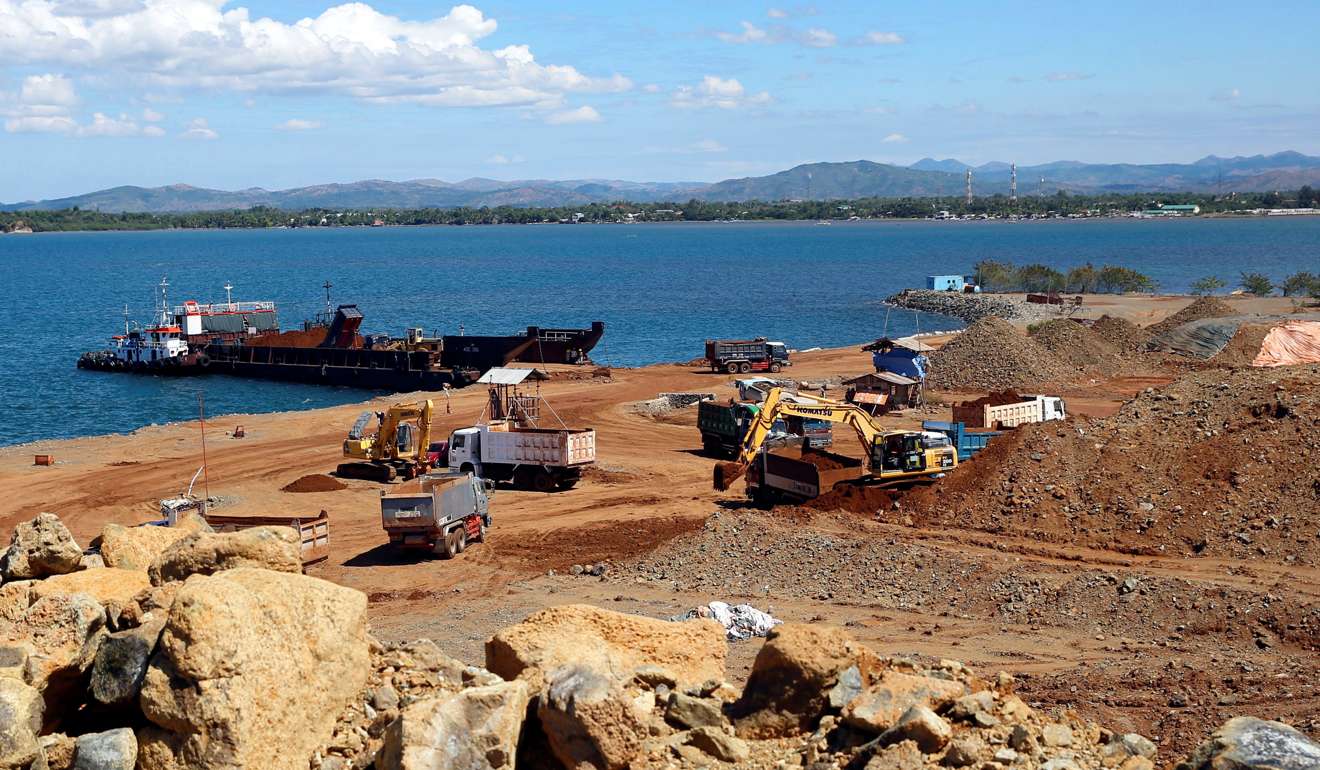 "As we have feared, her recent actions have been influenced by her prejudices," said the Chamber of Mines of the Philippines.
But Lopez enjoys broad support beyond the miners – the Church, environmental groups, even the president have all backed her.
The country has been marred by many mining disasters, from toxic leaks to mudslides, land-grabbing to smuggling. For many Filipinos, it's refreshing to see a strong figure standing up against the miners.
The last few years have been difficult for the Philippine mining industry. In 2012, the government decided to overhaul the entire mining tax system, placing a moratorium on all new investment until a new tax law was passed. Five years on, there has been little progress and the moratorium still stands.
Perhaps the most frustrating case for investors has been the Tampakan gold-copper project.
Valued at US$5.9 billion, it would have been the single largest foreign direct investment into the Philippines. However, a regulatory spat with the local government put the project on hold. Anglo-Swiss miner Glencore eventually sold its stake in 2015. So when the DENR announced the mine closures and contract terminations this month, it rubbed salt on a very fresh wound.
For foreign investors, specifically, it raises very real concerns about doing business in the Philippines. Peter Wallace, whose consultancy has worked with miners over the last 40 years, warned this could be the last straw.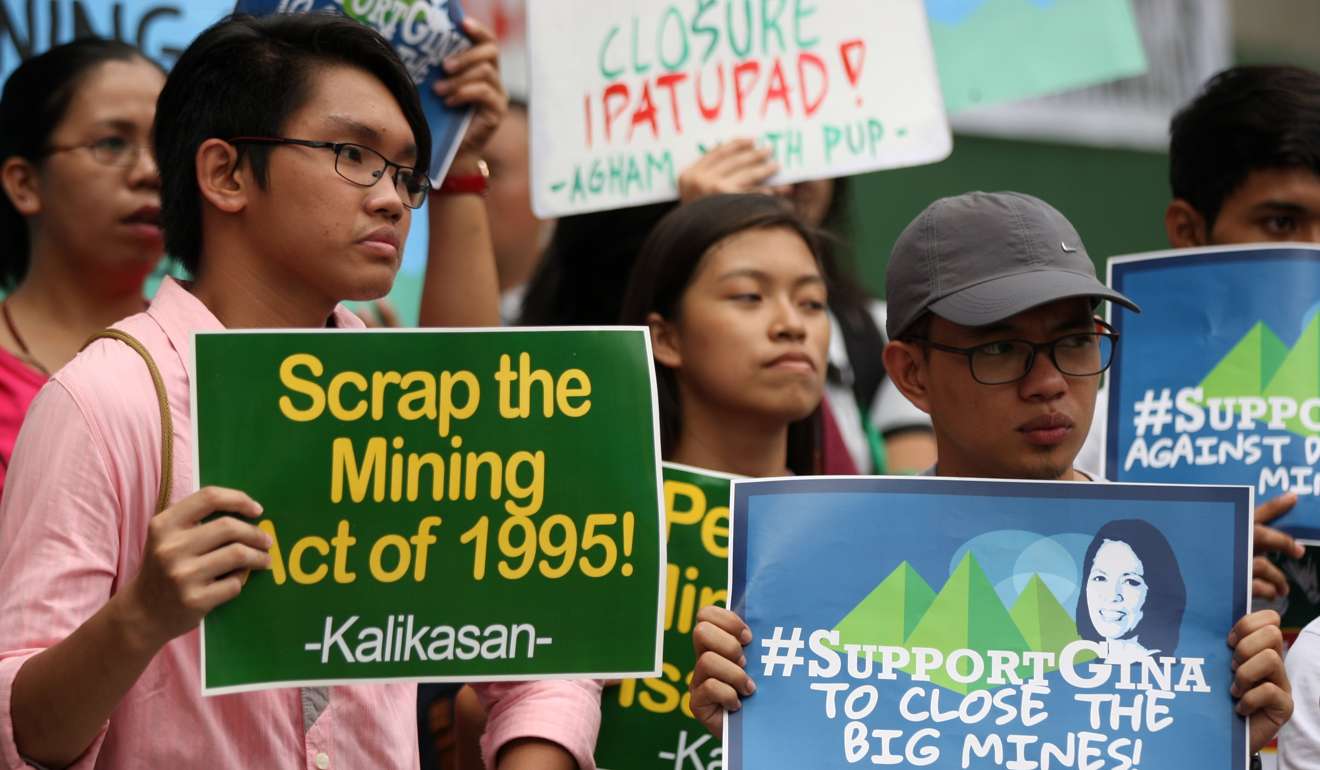 "Quite obviously, no foreign investor is going to risk putting money in the Philippines at this point," Wallace said. "Mining companies are used to dealing with high-risk countries. But there is a limit to what they will take. And where the government can capriciously implement bans and closures… they're not going to take that chance."
Lopez has suddenly cancelled legitimate contracts for mining projects already well into their pre-production stages, he said. The "dubious" audit has also targeted some of the most established miners in the country – internationally accredited companies, whose standards of operation and environmental management even exceed those required by the law, Wallace said.
Some of the names that stand out include subsidiaries of Australia's OceanaGold and China's Sinosteel, as well as listed local miners Benguet, Lepanto Consolidated Mining and Marcventures Mining and Development.
An executive of a mining firm facing suspension, who asked not to be named, said all talks with foreign investors had since stopped.
"There have been negotiations with some international companies to come in and invest. But they have been having second thoughts. They want to wait and see first how far this issue goes," he said, adding that he couldn't blame them: "If I were a foreign investor, I wouldn't feel safe."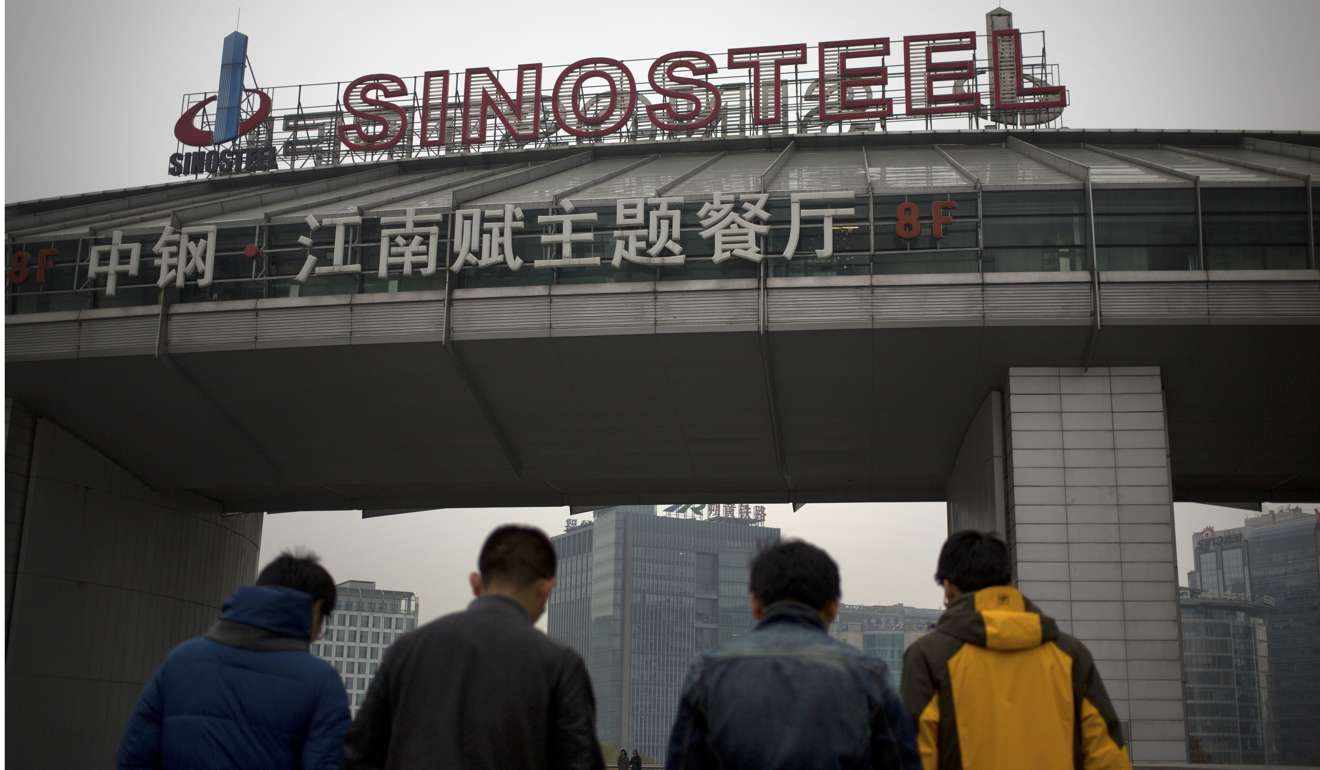 Unlike other industries, the government holds significant leverage in mining negotiations since it ultimately owns the rare and finite mineral resources.
Lopez shrugged off threats by investors to pull out their money. "I am at full liberty to review contracts and evaluate them with the common good at heart," she said, adding: "It is my duty to make sure that the natural resources of the country are managed in a way that ensures our people's welfare."
The former finance secretary, Cesar Purisima, had the same fighting words when he pushed for higher mining taxes in the previous administration: "If they don't want to play by our rules, they can always leave. The resources will always be there underground."
Mining has a marginal contribution to the Philippine economy. It accounted for just 0.6 per cent of the gross domestic product (GDP) and 0.6 per cent of total employment in 2015. But the numbers can be read both ways. The country is getting little out of the mineral reserves it has at hand.
Government data shows mining investments dropped 22.5 per cent in 2015 from the year before. Gross production declined by half. According to the Chamber of Mines, the industry contributed as much as 5 per cent to GDP in the early 2000s before the regulatory debacles started. More importantly, mining takes place in far-flung provinces of the country where other industries do not invest. In the Caraga region – one of the poorest in the Philippines – mining accounts for more than 20 per cent of GDP. Across the country, miners employ more than 195,000 people. The chamber estimated a total of 1.2 million people would be affected by closures.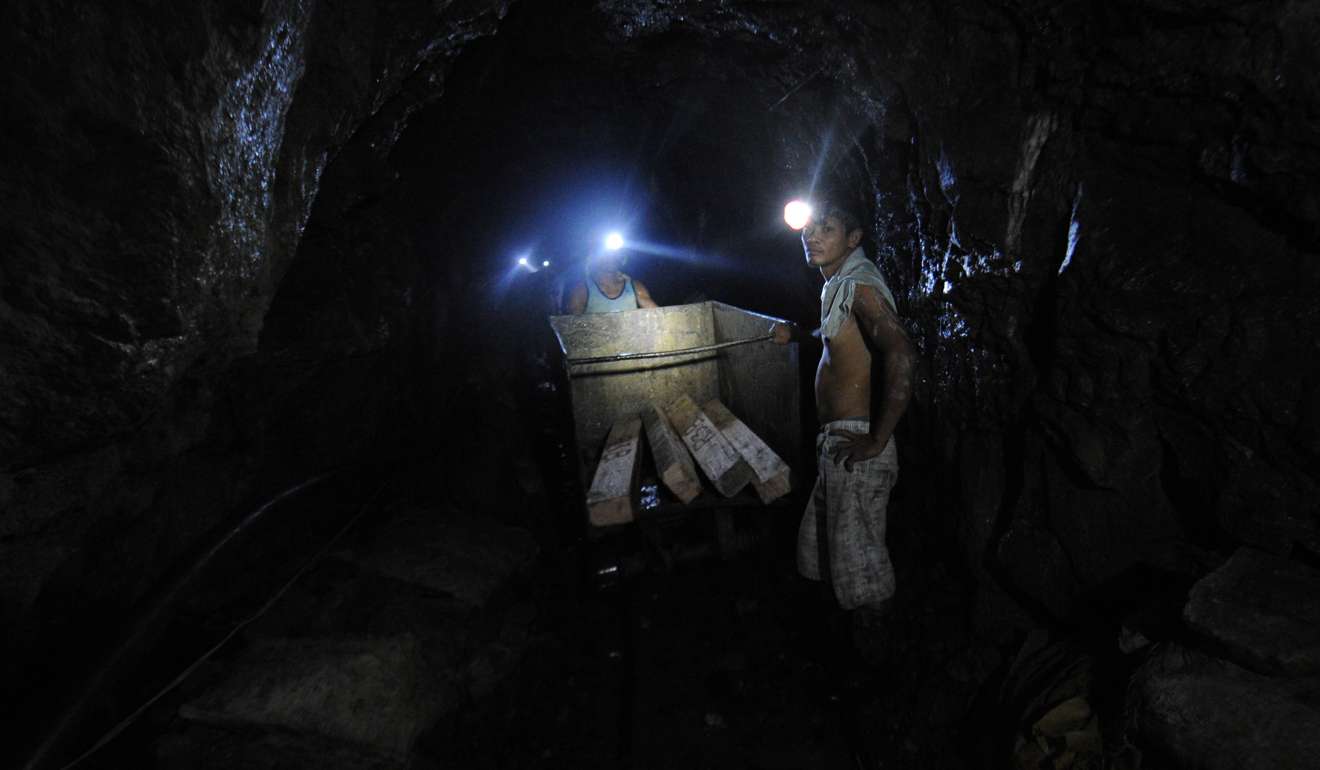 According to the mining executive, companies are likely to respond to the crackdown in two ways. Nickel companies could close for now, since most of their operations are surface mines that require little in infrastructure and equipment and few workers. But larger companies, especially those with underground and open-pit mines, are likely to exhaust all legal means to fight the orders.
How these miners will wait out the storm is the question. The executive of the firm facing suspension said his company was finding it hard even to find contractors and suppliers now. "We're getting calls from our partners – what if we deliver equipment or services, and you're not allowed to operate? How are we going to get paid?"
Claire Jiao is a CNN Philippines correspondent, reporting on business and the economy in the Philippines