Indonesia will allow local municipalities to set fare caps on services by Uber and similar companies in the latest regulatory setback to the growing ride-sharing industry in Southeast Asia.
The price cap is part of a broad revision of Indonesia's ride-hailing regulations, launched in April last year following a massive protest by taxi drivers against their online competitors. The changes will also limit the number of ride-sharing vehicles allowed to operate in each district and impose new taxes on car-hailing businesses, rules analysts expect to hinder the growth of Uber and Singapore-based Grab.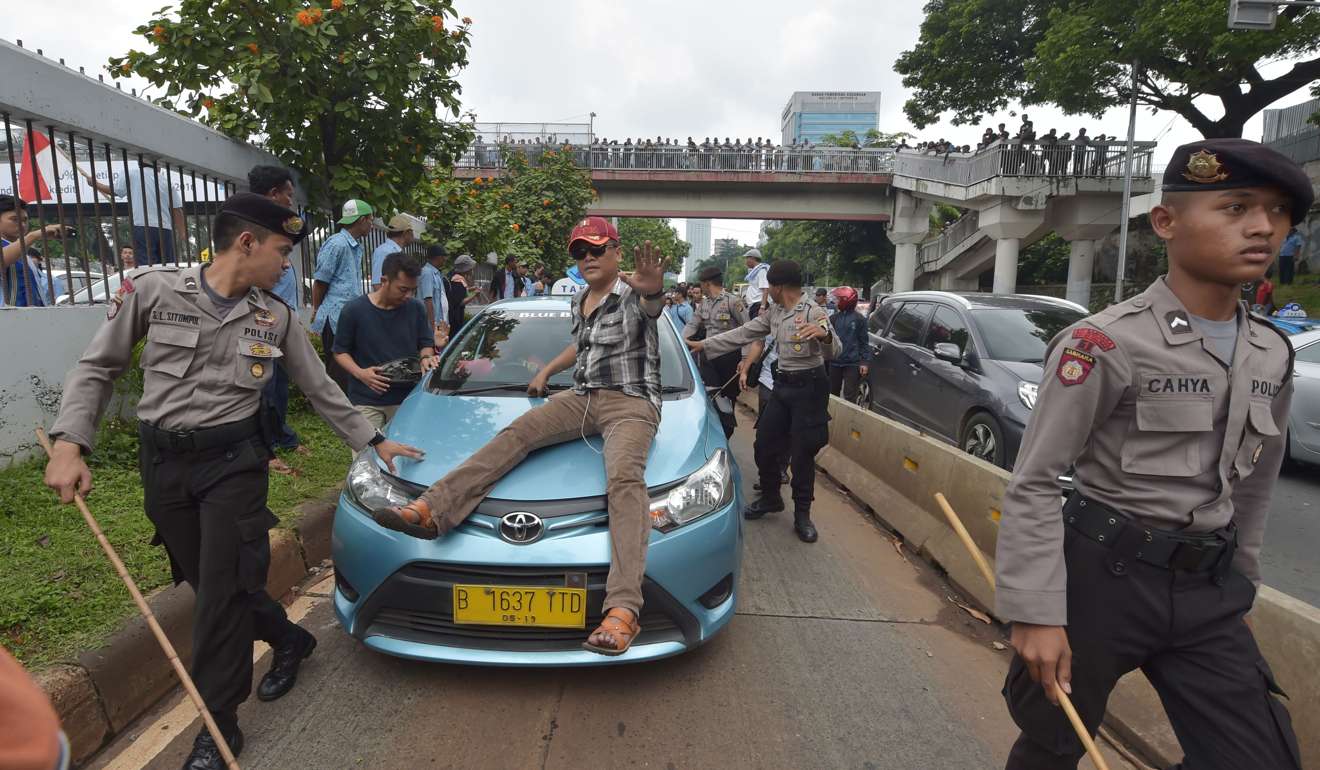 "We need to accommodate the interests of old and new players," J.A. Barata, a spokesperson for Indonesia's Transport Ministry, told This Week in Asia. "There needs to be a balance between conventional and online transport providers."
Local governments will have the authority to determine the lower and upper price caps for their territories. The revised regulations will launch on April 1.
In a joint statement, Grab, home-grown ride hailing startup Go-Jek, and Uber said: "We believe that the plan to allow regional governors to set fares is not in keeping with the desire to have fares that are appropriate to existing conditions. We [also] believe that numbers of vehicles, whether those serving riders using mobility applications or via conventional means, should be determined based on consumer demand."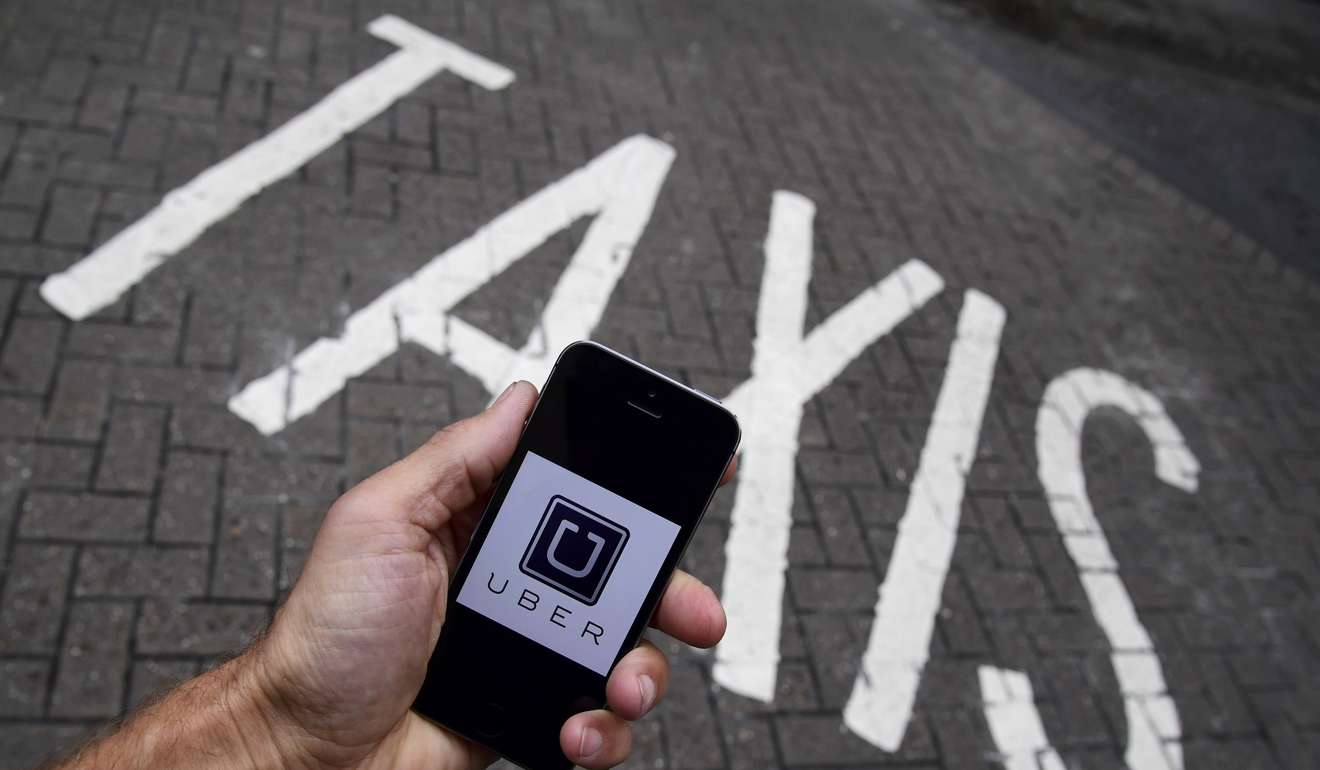 The fare restrictions could end the trend of cheaper-than-taxi car-hailing services in Indonesia largely offered by three ride-sharing players. Indonesia is an attractive market for San Francisco-based Uber, as the country's ride-hailing sector is expected to grow to US$5.6 billion in 2025 from US$800 million in 2015, according to a report by Google and Singapore's state-investment firm Temasek Holdings.
"We want to be everywhere in Indonesia and our team is continuously looking for that," said Andrew Macdonald, regional manager for Uber in Latin America and Asia Pacific. "You will continue to see us invest in Indonesia, one of our fastest growing markets in the world."
Macdonald didn't say how much Uber had been investing in Indonesia since it entered the market in August 2014. Grab recently announced it would invest US$700 million in Indonesia, its largest market, in the next four years. Grab also operates in Singapore, Malaysia, Thailand, the Philippines and Vietnam. It is valued at US$3 billion and its investors include Softbank and Honda.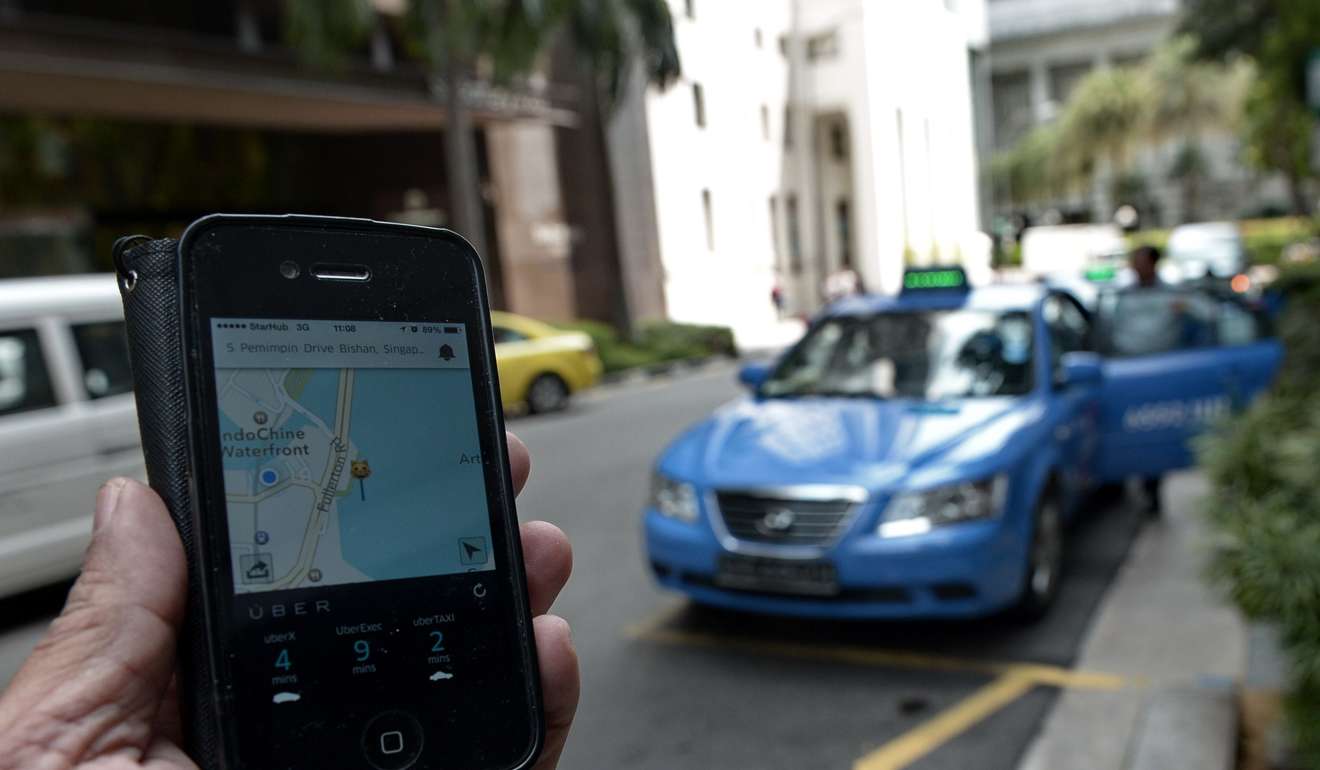 As in other countries, conventional public transport drivers in Indonesia have voiced resistance against Uber, Grab and Go-Jek, claiming that their operations threaten taxi drivers' livelihoods and are unfair since the firms do not pay the same amount of taxes as traditional taxi companies.
Last March, thousands of taxi drivers brought parts of Jakarta to a standstill in protest, forcing the government to create the new regulations in an attempt to reduce tensions between regular and app-based transport providers.
While taxi firms largely welcome the regulations, some car-hailing drivers are struggling to comply. They have to obtain public transport driving permits and pass vehicle roadworthiness tests, among other hurdles.
Tensions remain between taxi drivers and ride-sharing drivers. Last week a two-wheeler driver for Grab was the victim of a hit-and-run in Jakarta.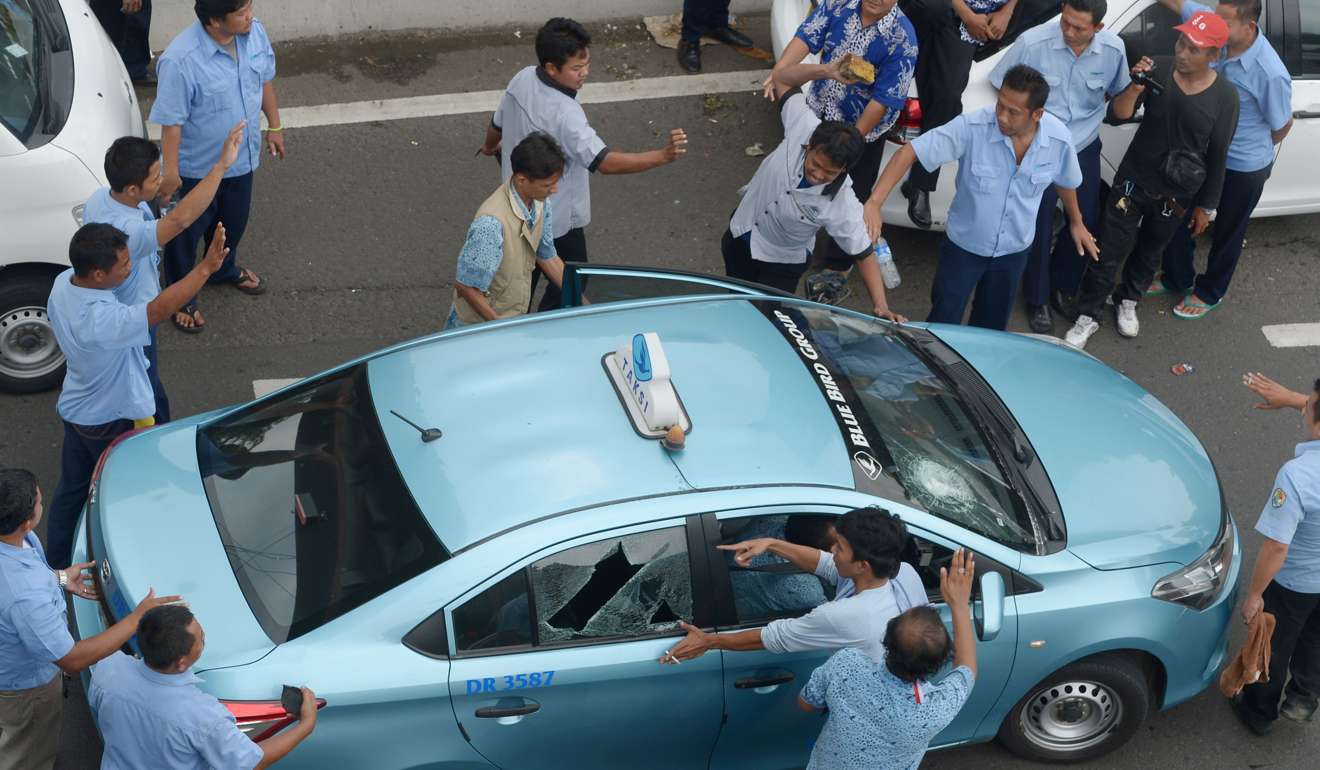 Price capping "could curtail the incentives for [ride-hailing] companies to innovate," said Hizkia Rezpatiadi, analyst at the Centre for Indonesian Policy Studies, a Jakarta-based think tank . "What regulators need to do is to maintain a conducive business climate instead of intervening in the market."
Uber and Grab also face more strict regulations in Thailand. Bangkok and Chiang Mai recently deemed the car-hailing services unlawful. Like in Indonesia, Thai law forbids the use of personal vehicles for public transport.
This isn't the first time Uber and Grab have found themselves at odds with regulators in Thailand.
Last year, both companies suspended their motorcycle-hailing services after regulators said they lacked proper permits.
To gain support, Uber launched a digital petition asking the government to allow ride-sharing in cities across the country. It has gained more than 41,000 signatures, close to its goal of 50,000.
"The government wants Uber to be regulated under the Motor Vehicle Act B.E.2522 (1979), which was drafted over 38 years ago when the concept of 'ride-sharing' and smartphone technology didn't exist. By insisting on this, the country risks missing out on the full benefits that ride-sharing brings to riders, drivers and cities. It also goes against the government's 'Thailand 4.0 initiative', which aims to make the country into a regional hub of technology and innovation," Uber said.
Grab said it was working closely with the Department of Land Transport "to understand how we can work together to support passengers and our driver-partners in Thailand".
To break the impasse, Thai authorities plan to have a meeting with representatives from Grab and Uber on March 20.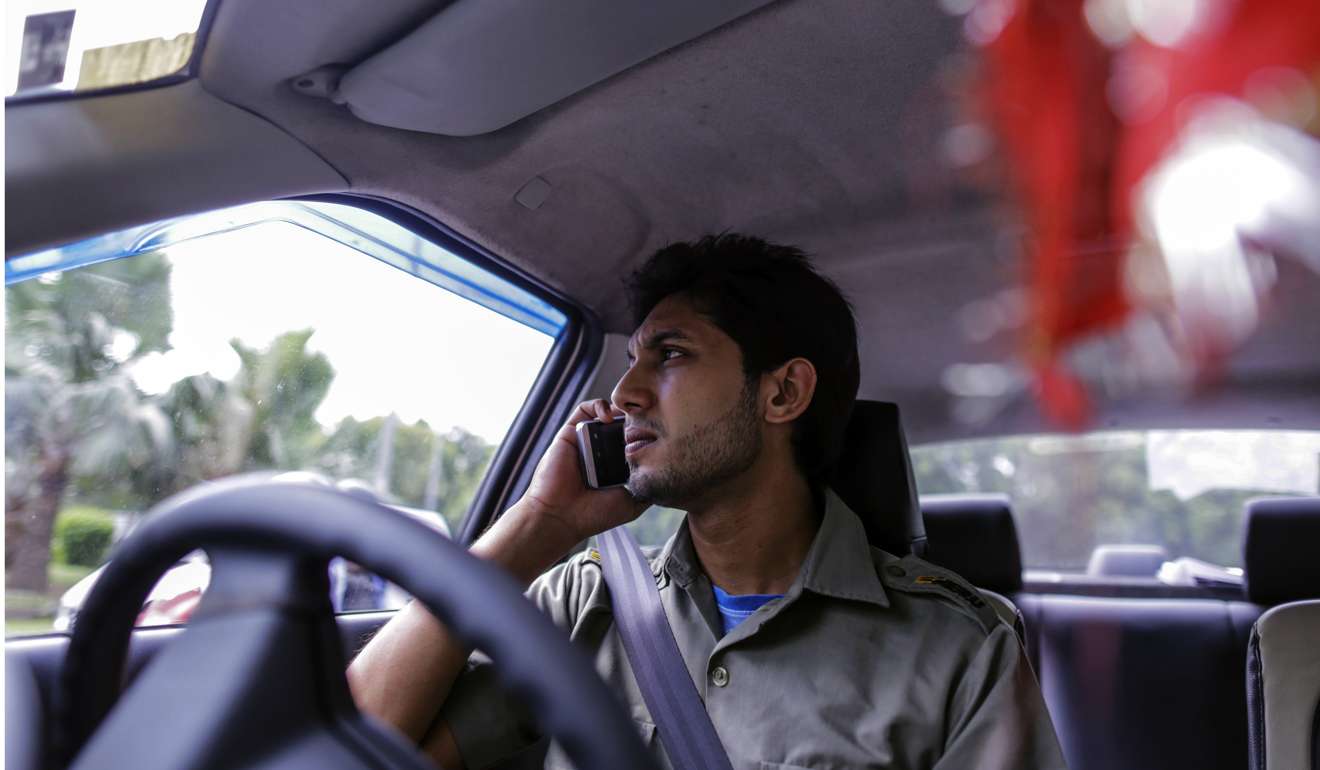 But despite the backlash from taxi firms and governments in some nations, ride-sharing firms seem determined to keep their feet on the pedal in Asia. Grab recently opened two research and development centres in Bangalore, India, and Ho Chi Minh City, Vietnam, and Grab Singapore will be moving to a larger office space in Singapore's Central Business District. The firm expects to fill more than 800 new research and development jobs in the next two years in Beijing, Bangalore, Jakarta, Vietnam, Singapore and Seattle.
And Uber, while seemingly on the defence in Singapore and Thailand, is in negotiations with authorities to ease regulations in India.
In a recent blog post, the company said it would use its vehicles to map Singapore's streets in an effort to ween itself off third-party mapping apps such as Google Maps and Foursquare. ■