Kong Kyong-sun has been doing most of her banking via an "easier to use" smartphone since 2011, but the 36-year-old in Seoul can't avoid the hassles of her bank branch completely. She still must go there, usually during busy working hours, to queue for simple tasks such as renewing her security device or opening a new account. Sometimes after more than an hour she is forced to leave empty-handed – she simply can't continue to wait.
"I just keep pushing back my bank visit schedule because it is so inconvenient," she said.
Kong had come to accept that sometimes a trip to the bank simply couldn't be avoided – until recently.
On Monday, South Korea will launch its first digital-only bank. Known as K Bank, it will allow customers to do everything from open a bank account to apply for a loan with just a few clicks on their smartphone. Need to withdraw cash? You can do so by using a debit card at 10,500 ATMs across the country.
The bank, led by the country's telecom giant KT Corp and 20 other companies, also offers cheaper loans to borrowers who have a good record of debt repayments but are regarded by other lenders as low-credit rating holders. It uses KT Corp's big data system to more deeply analyse their credit ratings.
The launch of K Bank is the latest sign of Asia's growing interest in digital-only banks. While conventional banks have added internet banking to their lists of services, analysts say going fully digital helps banks stay competitive in an increasingly tough market.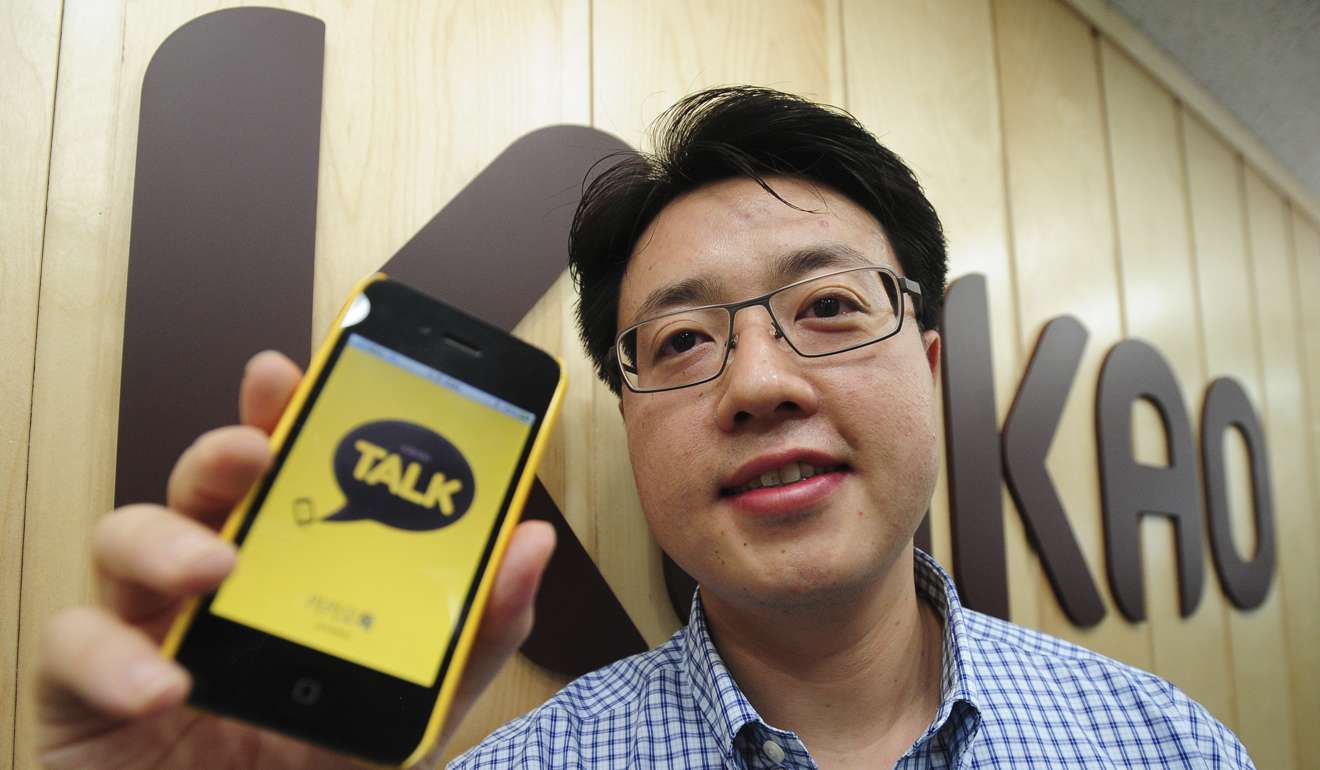 It also gives banks an edge when trying to attract the so-called "unbanked", the millions of people in Asia who have never had an account.
Last year DBS, a Singaporean bank, launched Digibank, the first mobile-only bank in India. Its users can open an account at any one of 500 selected cafes using their fingerprint and biometric ID cards. Digibank offers 24-hour customer service via an artificial-intelligence-driven virtual assistant. Indian officials called its debut a "WhatsApp moment of banking".
The trend is bringing new players into the banking industry as well. South Korea's top messaging app developer Kakao is preparing to follow in K Bank's footsteps later this year.
"The number of Kakao Talk users has reached 42 million in Korea, and these users are expected to serve as the basis for the successful launch of the Kakao Bank," said Jayden Hwang, a company spokesman. Hwang said the bank would start with basic services such as opening accounts, settling payments and loans – all through a smartphone app.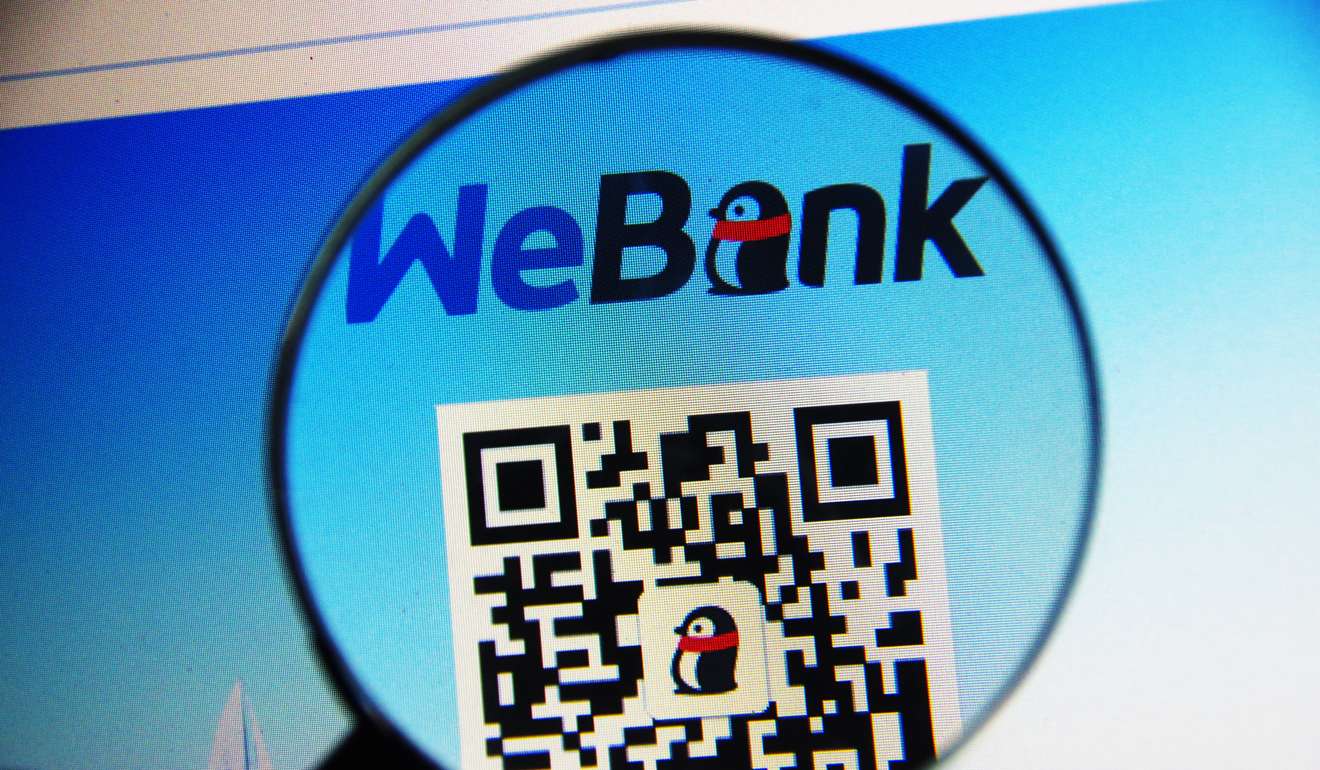 In China, digital-only banks represent a new battlefield for internet giants. WeBank, the first Chinese digital-only bank established by the social network Tencent, and Alibaba Group-backed MYbank are going head-to-head online offering loans and investment products. Alibaba is the owner of the South China Morning Post.
And Baidu, a search engine firm often referred to as "China's Google", stirred up competition by founding Biaxin Bank in partnership with China CITIC Bank this year.
"Asia is not only entering an era of digital-only banking but is leading it," said Chris Skinner, an independent banking analyst in London and author of Digital Bank: Strategies to Launch or Become a Digital Bank. According to Beijing-based consulting firm iResearch, Chinese mobile payments reached 38 trillion yuan (US$5.5 trillion) last year – whereas only US$112 billion went through mobile payments in the United States in 2016, according to the global firm Forrester Research.
The surge of digital-only banks reflects a behaviour change among Asian customers. By 2014, two-thirds of residents in developed Asia were using smartphones for banking, up from 19 per cent in 2011, according to a report by McKinsey & Company. The dynamic is similar in the region's emerging economies, with one in four people using online banking.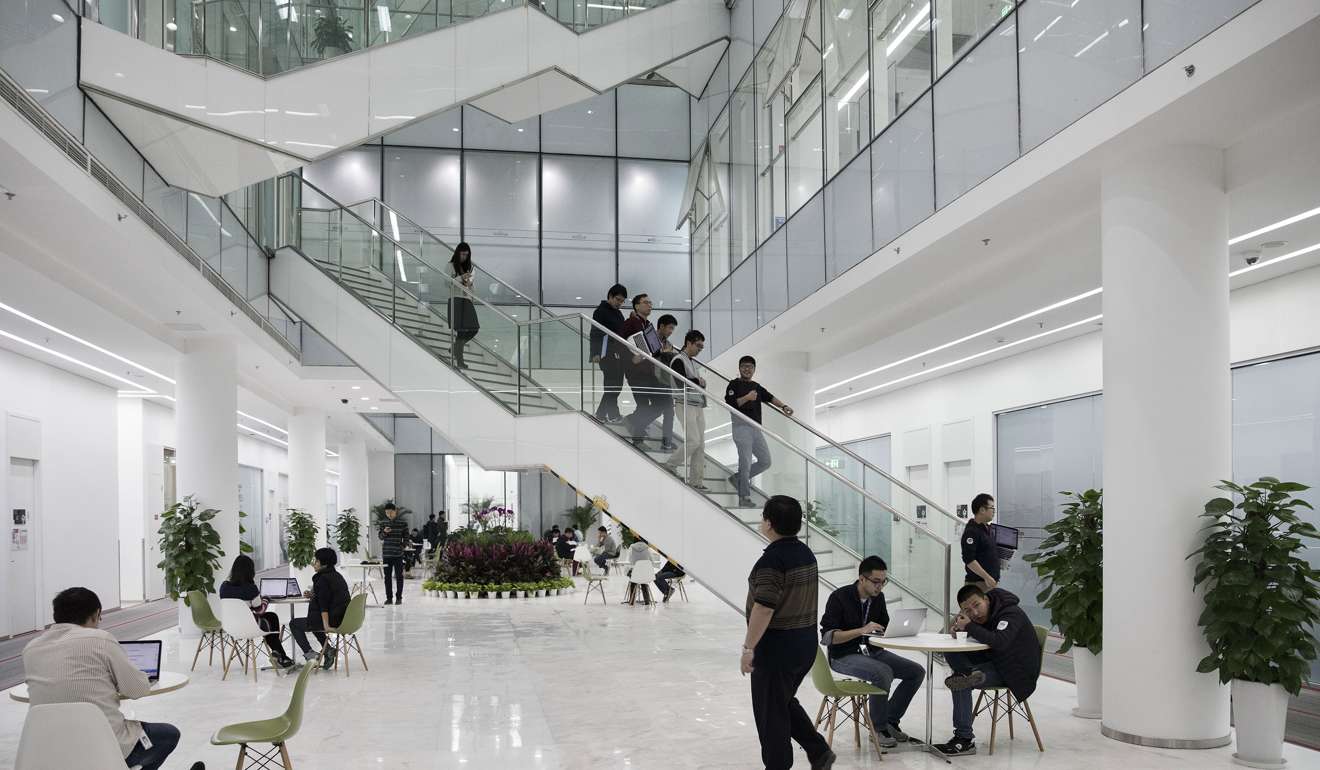 Claude Spiese, co-founder of Vietnam's first digital-only bank, TIMO, said its customers often had multiple bank accounts. Being digital-only helped TIMO stand out from the crowd since "carrying your bank in your pocket" was a status symbol for a tech-savvy younger generation, he said. "We are not selling banking services; we are selling a lifestyle," said Spiese.
Phasing out brick-and-mortar branches offers another benefit – it allows banks to expand rapidly. Olivier Crespin, head of Digibank, says its user numbers climbed to 840,000 people in India in its first 10 months of operation. He expects this figure to hit one million this month, a growth rate he says would take five years for his colleagues running brick-and-mortar branches to reach.
"To get one million clients, you need around 150 to 200 branches," said Crespin. "It will be extremely expensive and it will take a long, long time. But when we designed Digibank, we designed it with no operators, no branches and no call centres. Everything is digital and [that] will allow us to accelerate growth quickly."
At present, most of Digibank's users were Indians who already had a bank account, Crespin said, but he believed going digital-only would help his company break into an untapped market.
Consulting and auditing agency KPMG estimates that in 2016, only 27 per cent of Southeast Asia's population had a bank account, with some 438 million people being left out of basic financial services.
Analysts say some remain unbanked because they can't afford the cost of financial transactions. Paying a few cents per wire transfer is too much for millions who make less than US$2 a day. Others live nowhere near brick-and-mortar branches. None of the digital-only banks in Asia charge transfer fees.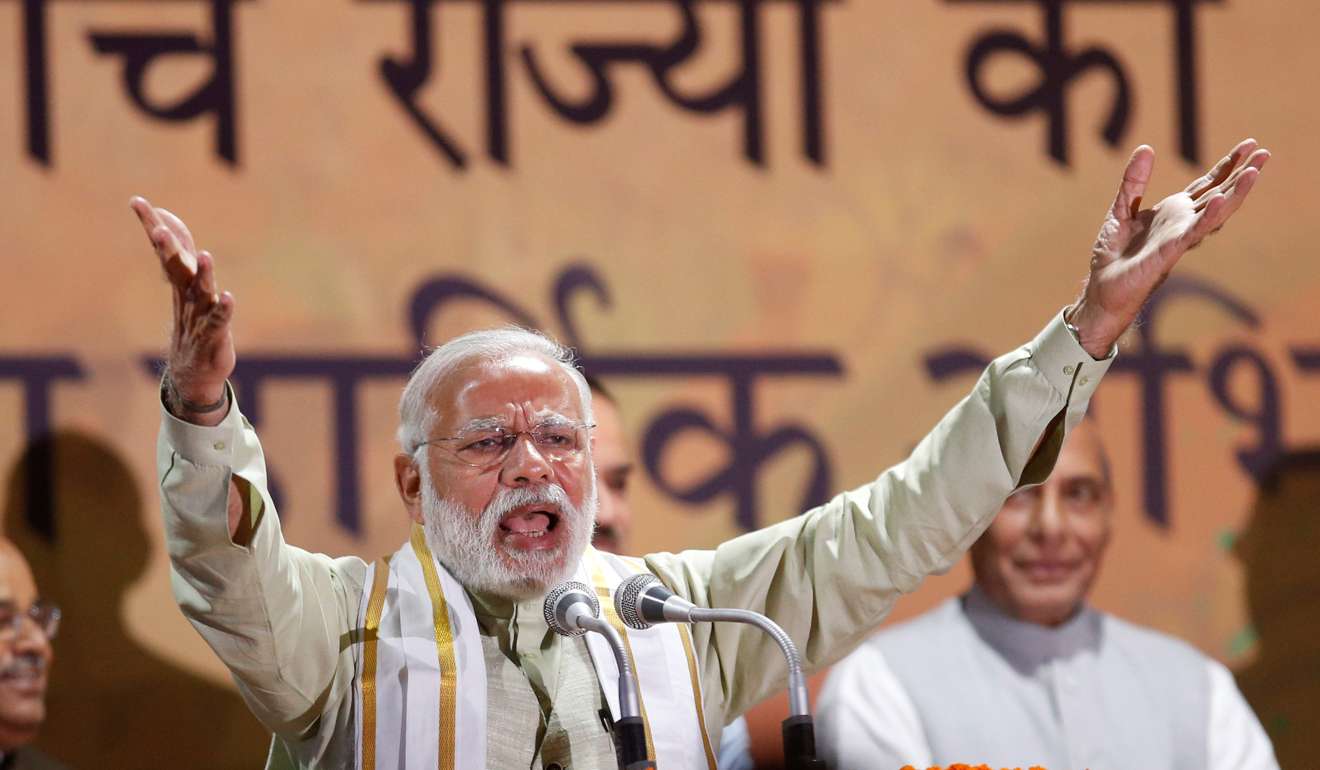 "In India and Indonesia, even governments realise that digital banking is the way to go," said Crespin. Indian Prime Minister Narendra Modi's government unveiled the Unified Payment Interface last year, a programme designed to make transferring and receiving money as easy as text messaging.
Indonesian lawmakers have also laid a legal foundation for digital banking, in a move to reach the country's millions of unbanked citizens scattered across some 17,000 islands.
Since customers carry their phones everywhere, bankers hope that data collected along the way will help them understand spending patterns and design financial products specific to individual needs. It will also help reduce financial risks. Digibank, for example, is able to prompt customers if they are overspending.
Although conventional banks have also moved online, experts say digital-only banks are better positioned to create a data-led approach. "It's not just the format that matters, but the mindset. Even if conventional banks can create fantastic apps, in the back office, they still file papers and run their businesses in the traditional way," said Crespin.
Kong, an analyst for the global market research company Celent, agreed. "Digital-only banks could provide better financial services," she said. "Traditional banks, on the other hand, have to earn more money to cover their expenses of branches and bank tellers. It is more challenging for them to get a budget for innovation."
But digital-only banks have their own problems. In South Korea, for example, financial regulators limit the role of non-banking companies in digital-only banks, making fund-raising problematic. Persistent technical failures are frequently cited in online forums, and security issues remain a concern, given the potential for personal information to leak into cyberspace.
Still, for many the benefits outweigh the risks. Kong is not ambivalent. "Of course" she would open a K Bank account, she said. "My friends and I can't wait for it." ■