Uber
Get more with myNEWS
A personalised news feed of stories that matter to you
Learn more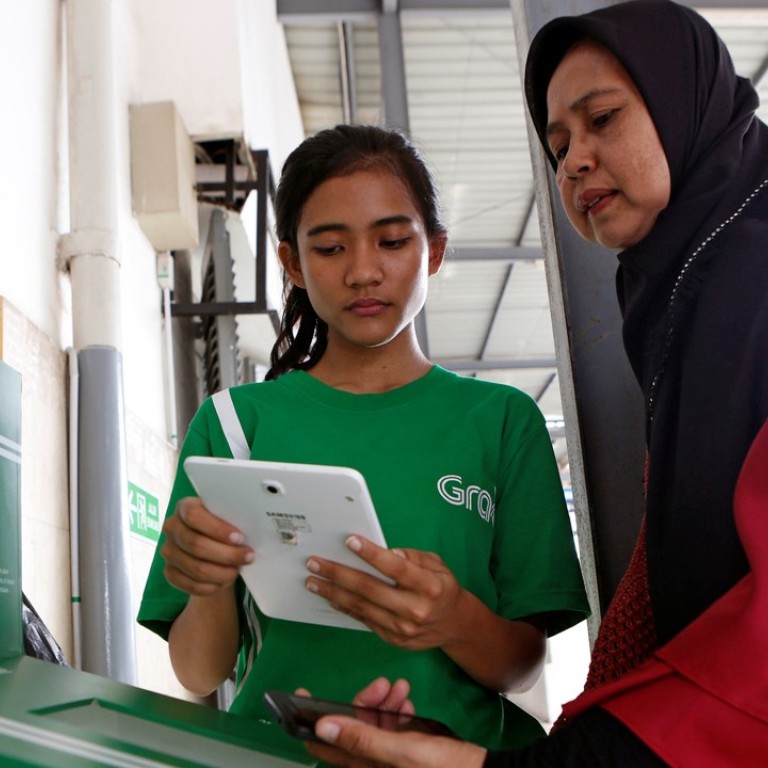 What Uber needs to do to catch up with Asian rivals
Regional players have quickly adapted the ride-hailing company's business model for local markets. Now Uber, the world's most valuable private company, must play catch-up even as its key executive posts remain vacant amid abuse allegations
R
ide-hailing giant
Uber's
recent management shake-up is adding to the company's mounting problems in Asia, where it already faces uphill battles against heavily funded local players in a race to win the region's lucrative ride-hailing market.
Most of its rivals in Asia have secured additional funding since allegations of sexual harassment and a toxic corporate culture at Uber first surfaced in February. Last week, Singapore-based Grab announced China's ride-hailing champion
Didi Chuxing
and SoftBank will invest up to US$2 billion in the company in its current funding round, and it also expects to raise another US$500 million from investors. This makes the company worth US$6 billion, a person familiar with the matter said, making it Southeast Asia's most valuable tech start-up, overtaking online gaming and e-commerce company Sea, also based in Singapore.
Meanwhile, Reuters reported that China's Internet behemoth
Tencent
has invested US$100 million to US$150 million in Indonesia's ride-hailing start-up Go-Jek, which is looking to raise up to US$1 billion, sources familiar with the matter said. Go-Jek declined to comment.
In India, local media said that Bangalore-based Ola, operated by ANI Technologies, has raised US$200 million to US$300 million early this year at a US$3.5 billion valuation, which is a 30 per cent decline from its $5 billion valuation in 2015.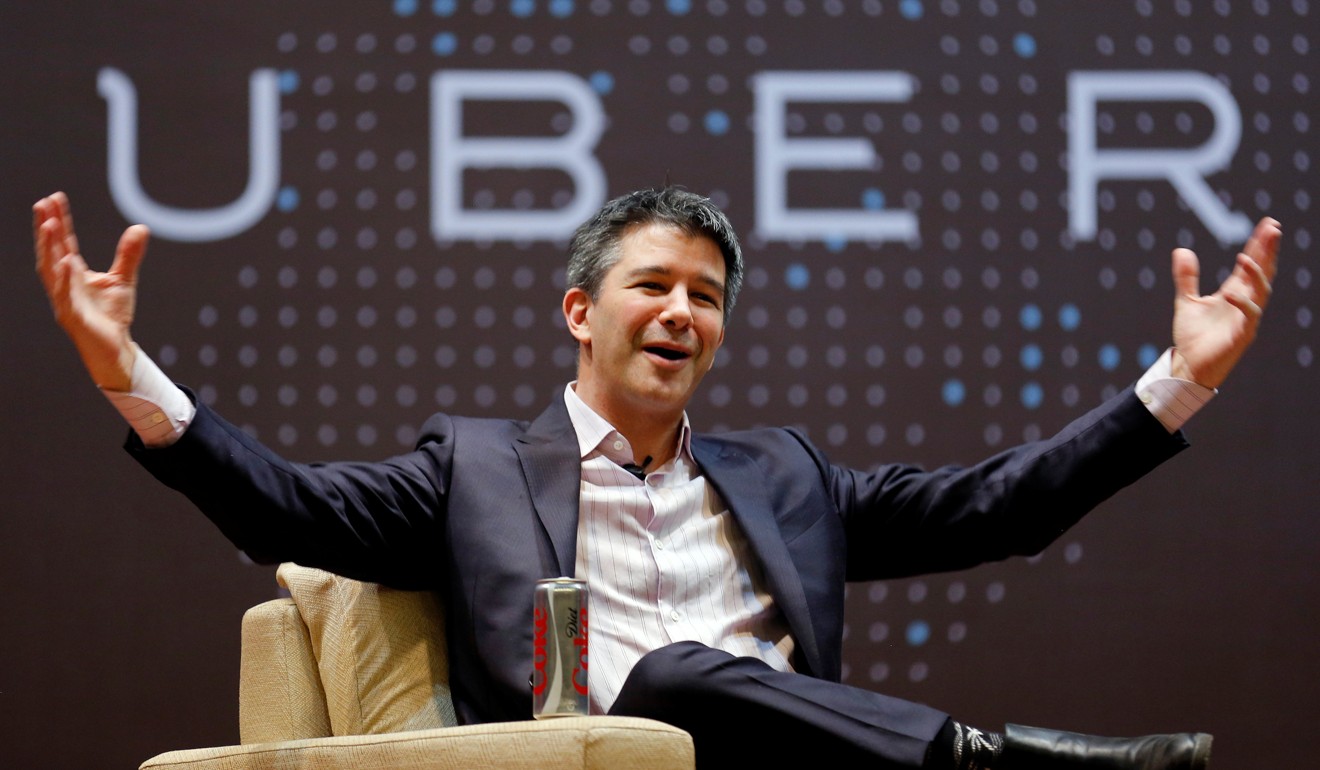 Uber, the world's most valuable private company worth nearly US$70 billion, has been embroiled in a number of issues that battered its public image for months, following allegations of sexual harassment, gender discrimination and its prolonged legal battle with Alphabet's self-driving unit Waymo. CEO and co-founder Travis Kalanick announced his resignation last month, deepening Uber's leadership void after some executives left or were forced out of the company. Uber has yet to install a new CEO, CFO and president. If such uncertainly lingers it could cool investor interest, analysts said.
"Uber must quickly steady the ship," says Chris Jones, California-based chief analyst at research firm Canalys. "It needs new, strong leadership and stability at its headquarters in the US. Lyft is capitalising on its struggles in the US and other competitors around the world can do the same."
Since retreating from the costly China market last year, Uber has deployed its resources to expand in India and Southeast Asia. Analysts expected that a changing of the guard at the San Francisco-based company would influence its manoeuvres in both regions, where Uber locked horns with Ola, Grab, and Go-Jek. But Uber is trying make good on its expansion plans despite its internal woes. The company recently announced its intention to enter the Cambodia market a couple of months after it expanded to Myanmar.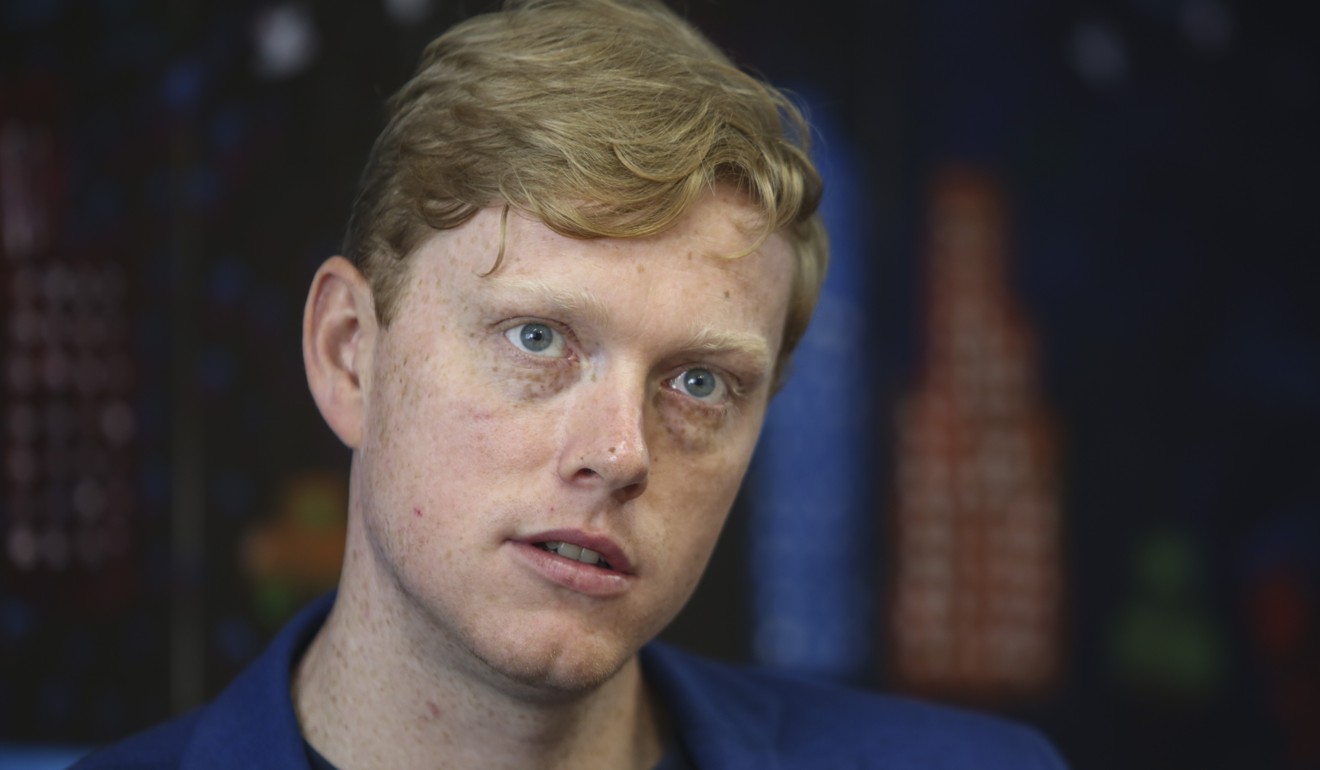 "One place we are discussing now is launching in Cambodia. We have teams on the ground there preparing the launch," Andrew Macdonald, Uber's general manager in Latin America and Asia-Pacific, told This Week in Asia in an interview.
Asked whether the company would shift its focus from India and Southeast Asia to other less competitive Asian markets, Macdonald said that there hasn't been a change in focus as the company has invested a lot in both regions, especially in Southeast Asia where "it is the source for a lot of our innovations". Uber's long-term plans in Asia are to enter South Korea and Japan, where "ride-sharing is not a thing yet", he added.
Conceding to rivals or regulators, however, is an option for Uber if doing so allows it to trim losses and dispense with legal issues in cutthroat markets. Uber temporarily suspended operations in Macau this month following years of regulatory battles, less than a year after it lost its business to Didi Chuxing in China. Bloomberg reported that Uber's investors also have raised questions about possible deals with Ola and Grab to narrow losses in the two markets.
"The growth available in emerging Southeast Asia and India markets means the region remains ever important to Uber, that will now need to consolidate their leadership in these markets to continue their growth," says Adrian Lee, director at research firm Gartner.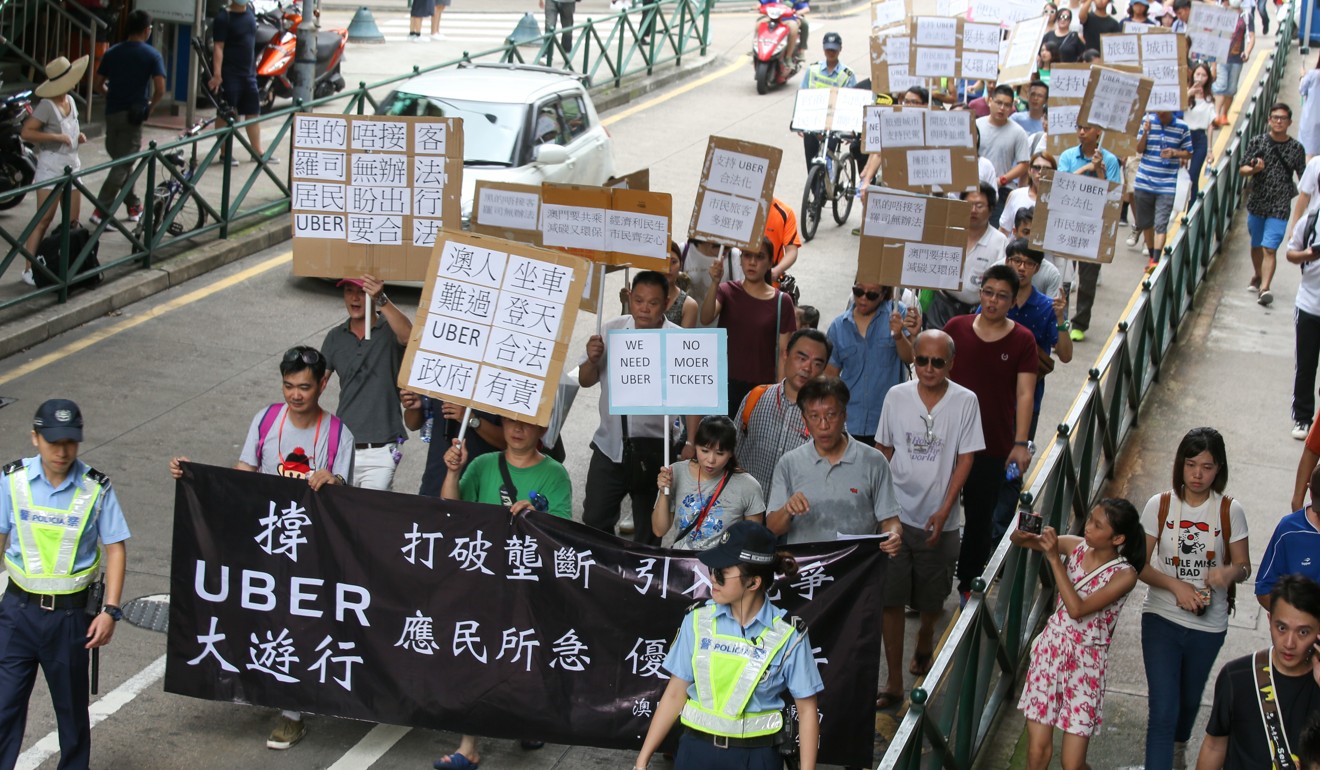 At stake is Southeast Asia's ride-hailing market, whose value is estimated to reach US$13.1 billion by 2025 from US$2.5 billion in 2015, according to a joint study by Google and Singapore's state investment fund Temasek. India is Uber's second-largest market after the US, and its ride-hailing market is valued at US$12 billion.
Grab boasts more than 1.1 million drivers in 65 cities across seven countries in Southeast Asia and claims over 70 per cent of the private car-hailing market. Go-Jek has more than 250,000 drivers in 35 cities in Indonesia, while Ola has about 550,000 drivers in 102 cities in India, compared with Uber's 400,000 drivers in 29 cities. Overall, Uber has 630,000 drivers across 85 cities in Asia. Uber and Grab compete head-to-head in seven Southeast Asian countries: Indonesia, Thailand, Vietnam, Singapore, Malaysia, the Philippines and Myanmar.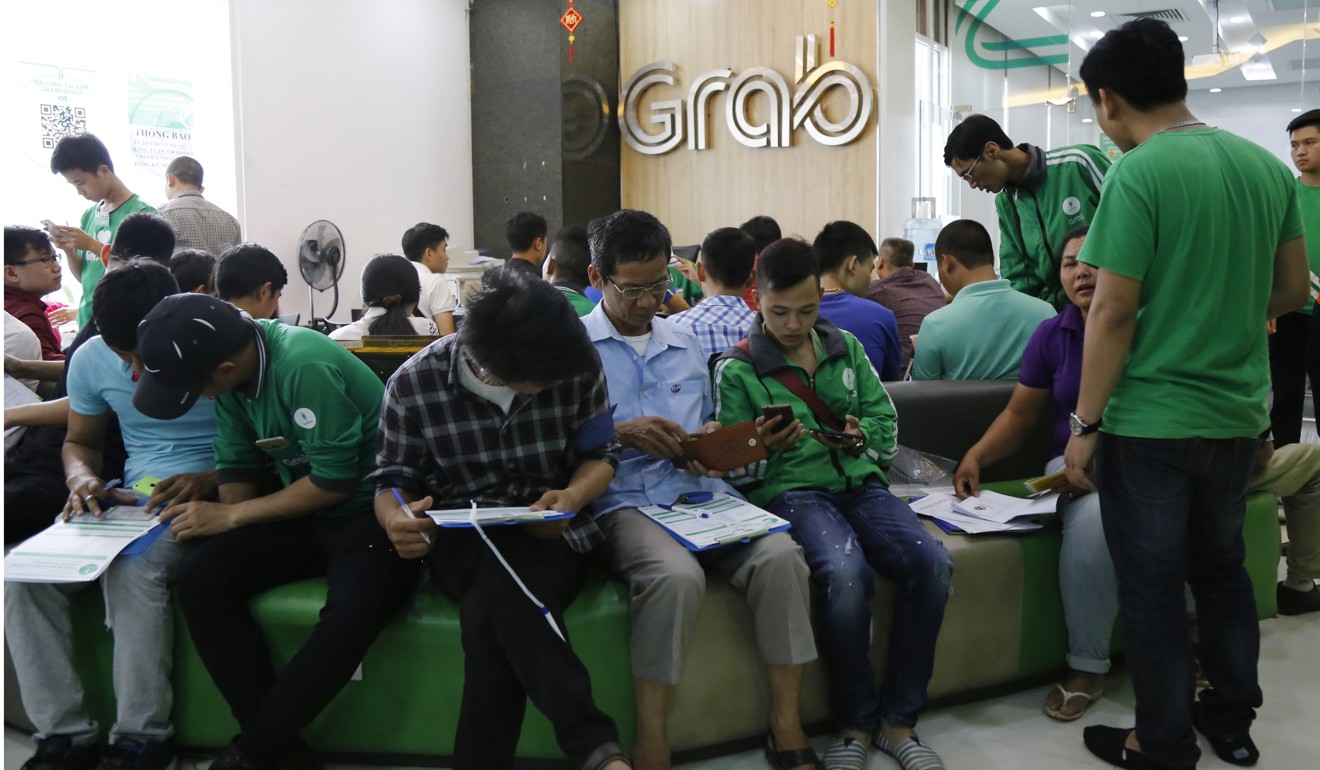 The race to win the ride-hailing market in India and Southeast Asia is still too close to call, but latest numbers from regional downloads show that local players are gaining ground over Uber so far this year. In the first half of the year, Grab had more than 16 million app downloads compared with Uber's 9.9 million in Southeast Asia's six largest markets where they compete, according to San Francisco-based mobile apps analytics firm Sensor Tower. In India, Ola's app was downloaded more than 26 million times in the same period, 12 million more than Uber's. Uber, however, won over Go-Jek in Indonesia with more than 9 million downloads, compared to Go-Jek's 5.5 million, the data showed.
"Competitors observed Uber's success in the US and replicated the model in major cities around the world," Jones of Canalys said. "So Uber was not the first mover in every market and has found it hard to displace the local champions."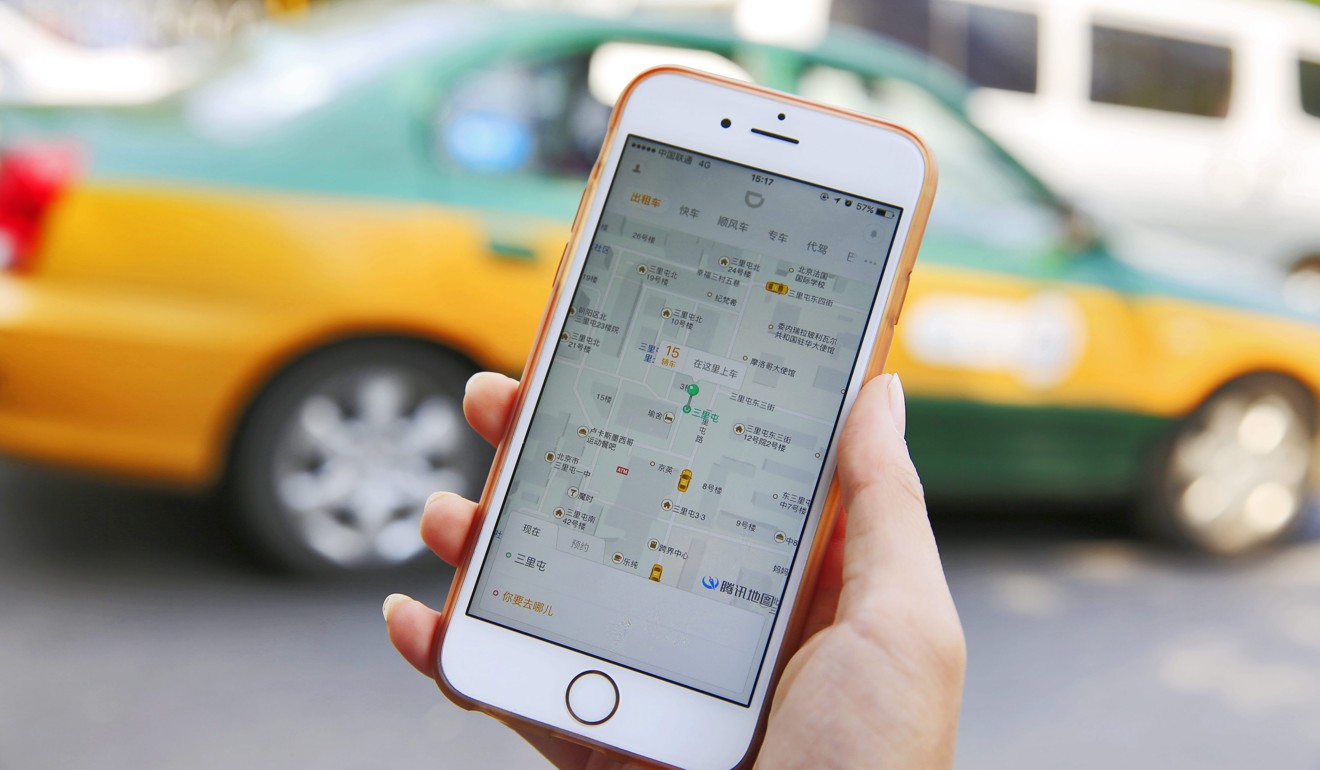 To be sure, Uber is still loaded with cash. The company has about US$7 billion, and around US$2 billion in untapped credit that could cover its operations for at least three years, analysts said. It also managed to cut its global losses to US$708 million in the first quarter this year from nearly US$1 billion in the previous quarter. One of Uber's top expenses is subsidies for drivers and riders that allows it to undercut conventional taxis by offering cheaper rides, a sure-fire way to retain customers in price-conscious Asian countries. The race-to-zero strategy, however, might not be sustainable in the long run, analysts warned.
"Beyond being cheaper than the competition, Asian customers, especially the millennials, care about the social conscience of the brands they use," Lee said. "With available options such as Grab, Didi and Go-Jek, the Uber customer experience cannot be reduced or diminished during this period when all eyes are on the brand, or it might really hurt them." ■