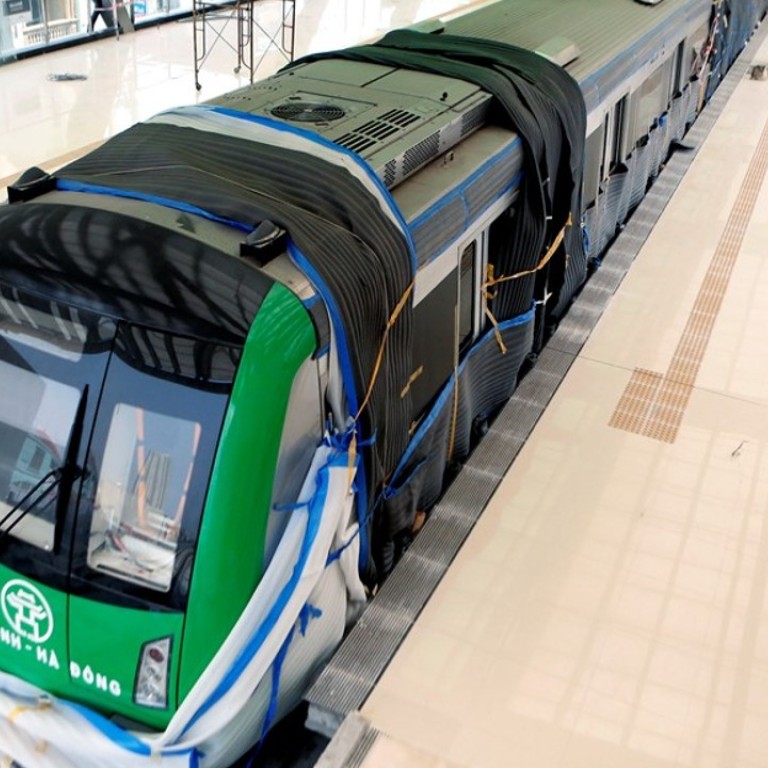 Vietnam's tale of two metros, one built by the Japanese and the other by the Chinese
Delays and cost overruns are to be expected as the nation tries to recreate the transportion systems of its two largest cities, but accidents and mistakes on the Chinese-led project are feeding into some longstanding prejudices
For the first time in their histories, Ho Chi Minh City and Hanoi are both in the middle of desperately needed major metro-system projects that aim to transform their cities. Both are facing delays, but a series of high-profile accidents has already cast a larger shadow over the Chinese-led effort in the capital.
In contrast, the metro project led by Japanese conglomerates in Ho Chi Minh City has been accident-free. This feeds into longstanding assumptions in Vietnam about the perceived superiority of Japanese workmanship and engineering.
In both cities, it's clear big changes are afoot. The centre of Ho Chi Minh City, the nation's economic capital, appears to be one massive construction site. This year blue hoarding has cut off major streets and crept up to landmarks such as the Opera House and Ben Thanh Market, leaving downtown a far cry from the pictures on postcards. Street maps created just a year ago are largely useless, and getting around can be a nightmare.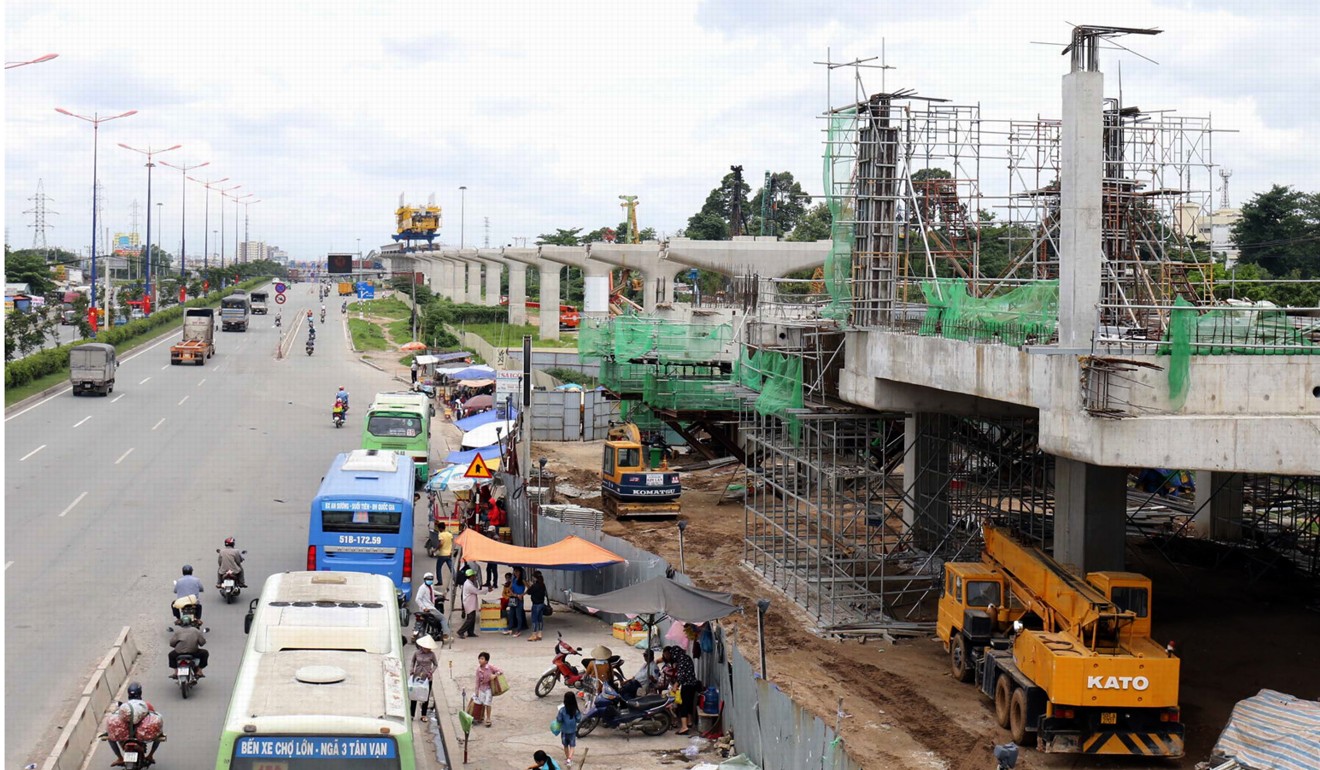 The first line of Ho Chi Minh City's metro system, the Ben Thanh-Suoi Tien line, will cover 19.7km, mostly above ground, and connect the city centre with eastern districts. It is expected to begin operation in 2020, two years later than originally planned.
To the north, Hanoi's first metro line is further along, with a completion date estimated for early 2018, but well beyond initial estimates of December 2016. The Cat Linh-Ha Dong line will stretch 13km on an elevated railway and act as the first segment of a citywide network.
"The rapid growth of urbanisation and economy is crazy, especially in Ho Chi Minh City," Clément Musil, an analyst for the Paris Research Institute of Architecture, Urban and Social Development who has studied the city since 2010, said.
Severe traffic congestion and air pollution threaten to turn these urban areas into the next Manila or Jakarta.
"As the cities are working in an emergency, it's difficult for them to choose to invest more in public transportation or road expansion," he said. "They are doing everything at the same time."
The line in Ho Chi Minh City is largely backed by funding and expertise from the Japan International Cooperation Agency (Jica), as well as Sumitomo Corporation and Shimizu-Maeda, two huge Japanese conglomerates. French, Italian and Korean companies are also involved in the project.
The inaugural Hanoi line, on the other hand, relies on major support from a consortium of Chinese companies headed by the China Railways Sixth Group. The construction processes pursued by these different investors has led to very different outcomes.
Hanoi's controversial line
The first metro line in Hanoi, which broke ground in October 2011 and is somewhat confusingly called Line 2A, has suffered far more than just missed deadlines. A series of accidents has damaged its public image.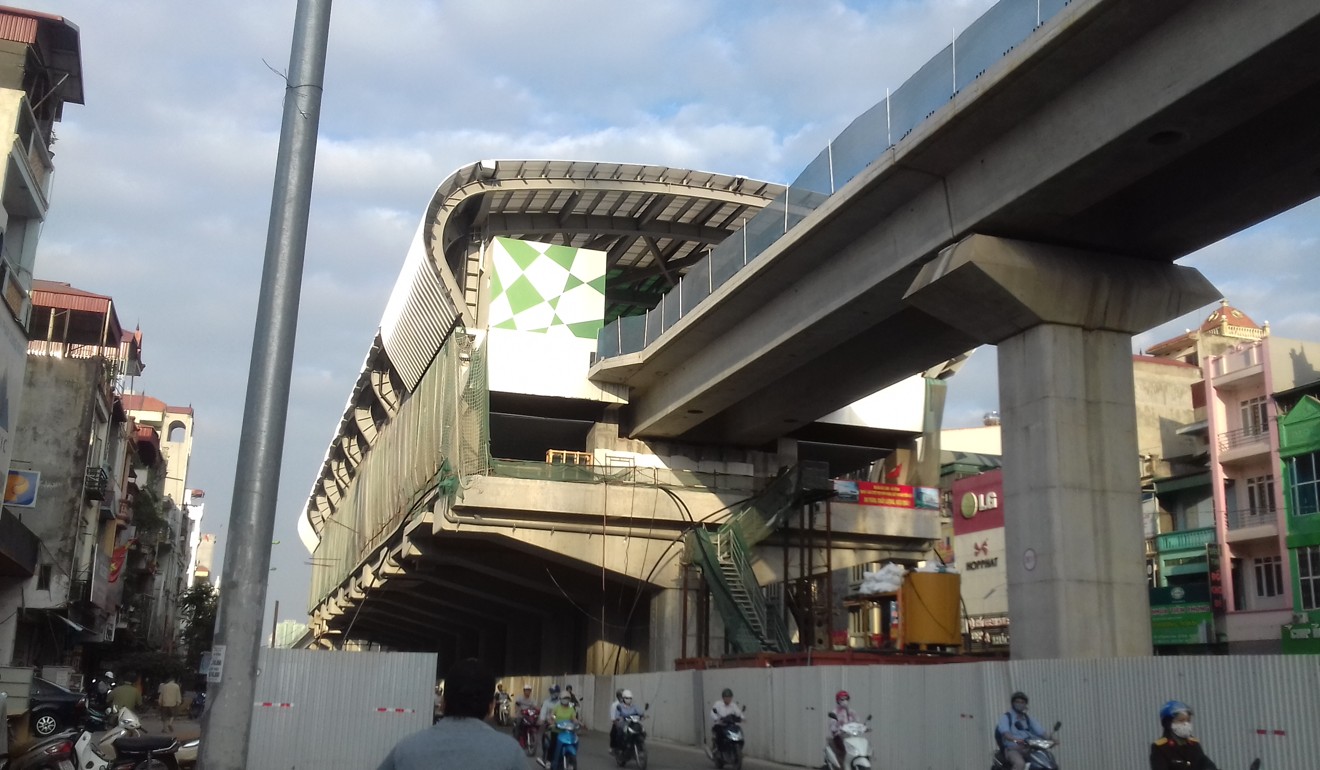 On November 6, 2014, several reels of steel fell from the construction site of a flyover on the line, killing a motorbike driver and injuring two more passers-by. The following month, a 10-metre-high section of scaffolding fell from the same flyover, trapping three people in a taxi that was travelling beneath it.
In 2015, the line drew criticism when people noticed that the track, which runs above major thoroughfares and intersections, looked wavy, raising concerns over its safety. That August a steel bar fell from another construction site onto a car, nearly killing the driver.
This May, a government inspection team detected rust on sections of the train track that hadn't been covered in protective paint. A number of loose joints were found as well.
Vietnam's Ministry of Transport has responded swiftly to these incidents by calling for improved safety measures, and while there hasn't been an accident in roughly two years, the project's reputation is poor.
Ho Chi Minh City's safe, slow-moving first line
Down south, Jica has been involved in Ho Chi Minh City's Line 1 since 2006, when the organisation conducted a feasibility study for the project. Takahashi Akito, a senior representative with Jica Vietnam, said they are now monitoring the construction process and environmental and social issues, in addition to resolving bottlenecks in order to ensure smooth implementation.
This isn't always easy, Akito says. "Due to delays in site handover from the Vietnamese government, the construction schedule has been affected."
Work was expected to be finished in early 2018, but that date has been pushed back to November 2020, while the cost has ballooned from an initial estimate of US$1.4 billion to nearly US$2.5 billion. The bulk of the work is being carried out by Vietnamese companies.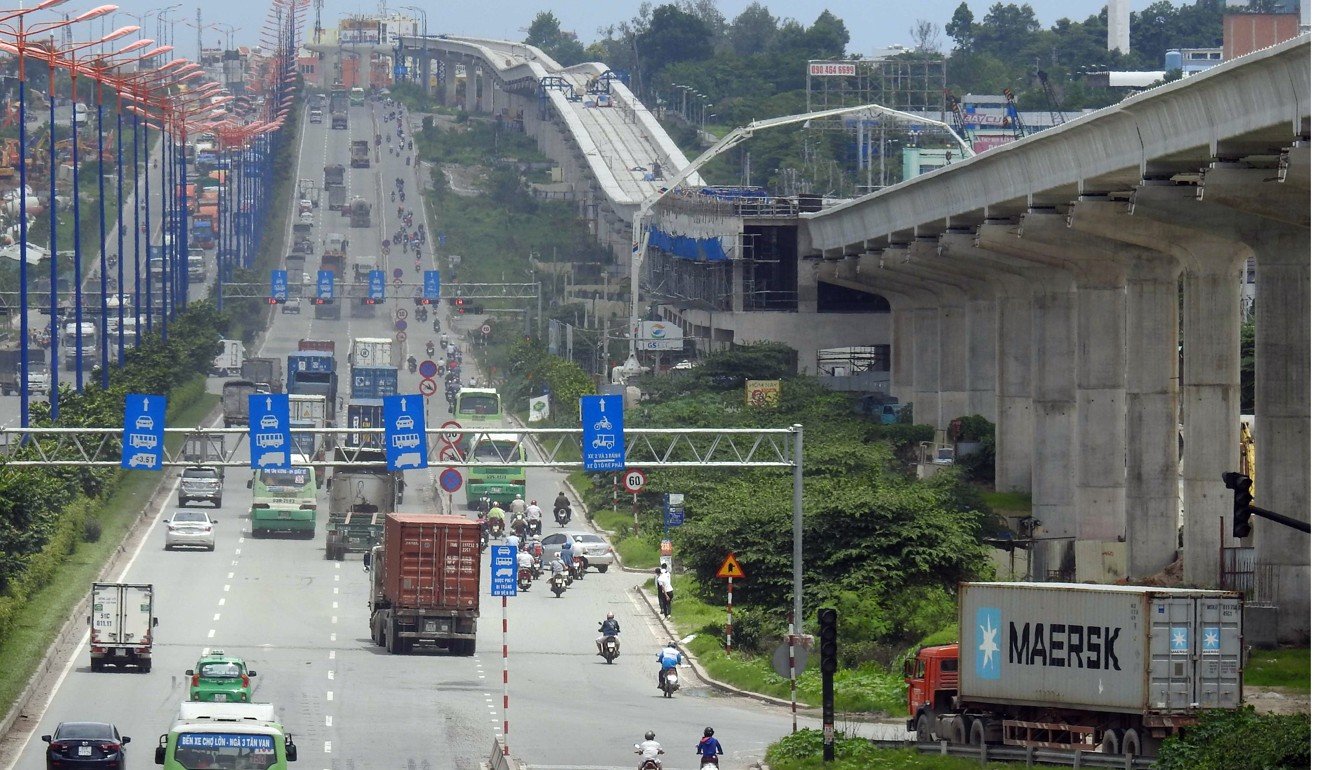 Musil, the French researcher, explains that there is good reason for these delays and cost overruns. "When we are speaking about metro systems, it's new," he says. "They [Vietnamese organisations] don't know how to do it … they have to build the institutional framework, and that's why they are hesitating." He compares the situation to Shanghai, which took several years to build its first 13km of track in the 1990s, only to go on to build one of the world's largest metro systems.
While both of the metro lines are behind schedule and over budget, there is a clear difference in their safety records. Ho Chi Minh City's Line 1 hasn't suffered any reported accidents, and in a country where infrastructure projects are almost always delayed, there appears to be more forgiveness for its late arrival.
Two very different lines
The string of accidents in Hanoi from 2014 to 2015 has, in the eyes of some, hurt the image of the city's vital first metro line. "The line in Ho Chi Minh City is much better perceived," Michael Waibel, an expert at the University of Hamburg's Department of Human Geography who has published a series of photo books on Vietnam's major cities, said. "Apparently, there is a higher trust in Japanese technology."
He shared the story of a scholarship holder from Vietnam's National Ministry of Science & Technology who bemoaned the towering height of the capital's line, which is out of sync with the city's low-slung traditional housing. The visibly uneven track mentioned above is also a concern. "She said she would be afraid to use this system," Waibel explains.
Dr Vu Anh Tuan, a transport planner and lecturer at the University of Transport and Communication of Hanoi, argued that there continues to be major structural problems on Hanoi's Line 2A.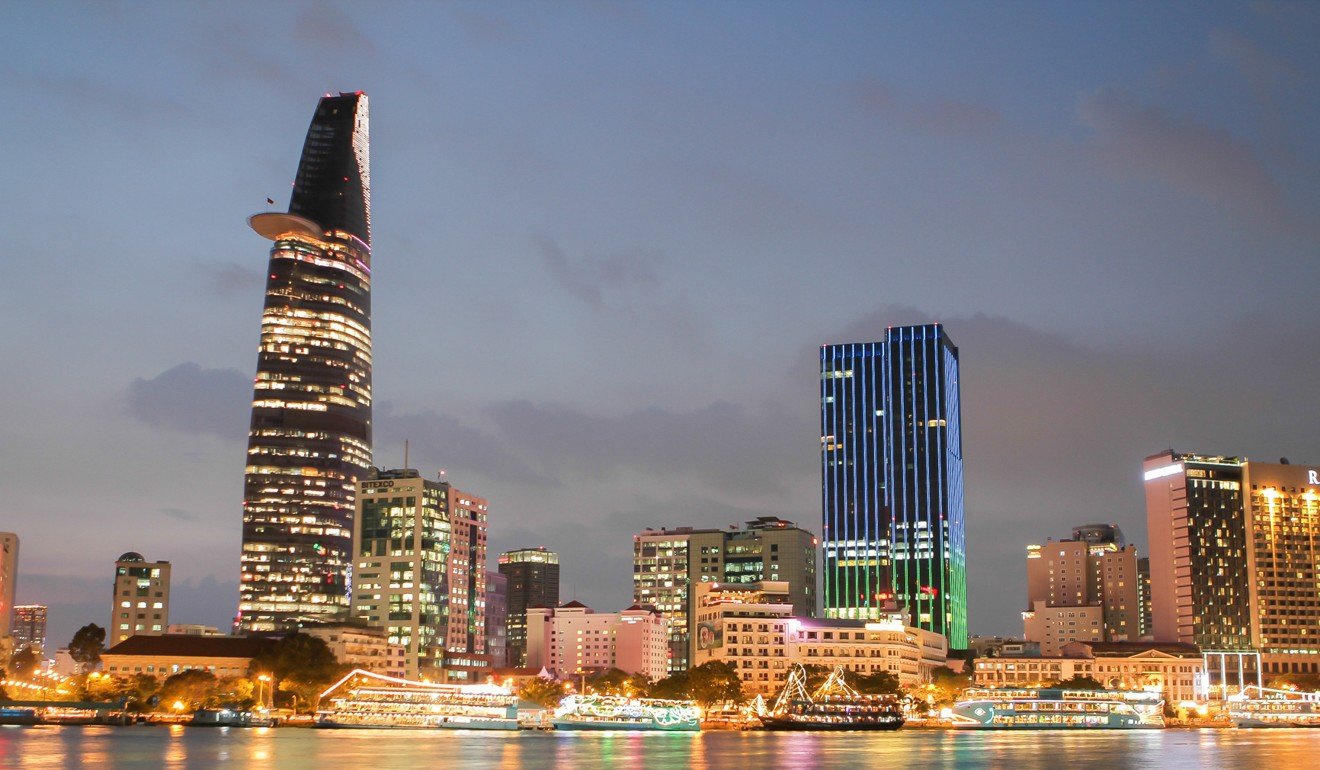 "In Ho Chi Minh City there is technical assistance for the improvement of accessibility to MRT stations," he said. The Asian Development Bank provides expertise in this area for the city's entire network. "They emphasise accessibility for pedestrians to the stations and have made amendments to station design to make them better for pedestrians."
In Hanoi, on the other hand, no similar work is being done. "For Line 2A, it's very hard to access and approach the platforms from the ground level," Vu said. "If we look outside the stations, it's very difficult to walk from the station to the destination. That is a problem."
Other experts are more sanguine about the impact of these issues. "It is unfortunate that the general public is against most Chinese investment, good or bad," Dr Phu Viet Le, senior researcher at the Lower Mekong Public Policy Initiative – a think tank funded by the US Agency for International Development – said.
"Some people may be pointing [out] that the line in Hanoi is built by China, so it must be of inferior quality relative to [the] Japanese one elsewhere. I find this preposterous," he added. "I don't think people will be afraid of using public transport if it is convenient." ■