THE FICKLE AND often fleeting business of internet celebrity is booming in China – and not just for the locals.
Social media personalities generated more than US$7.9 billion in revenue last year, according to the Chinese Academy of Social Sciences, and foreigners are helping themselves to a growing share of the pie.
Take David Gulasi, the founder of an English education centre in Inner Mongolia, as a case in point. His profession might not seem an obvious platform to fame and fortune, but he has already managed to accumulate 5 million followers on social media platform Weibo – China's answer to Facebook and Twitter – by sharing the funny moments he has experienced in his day job.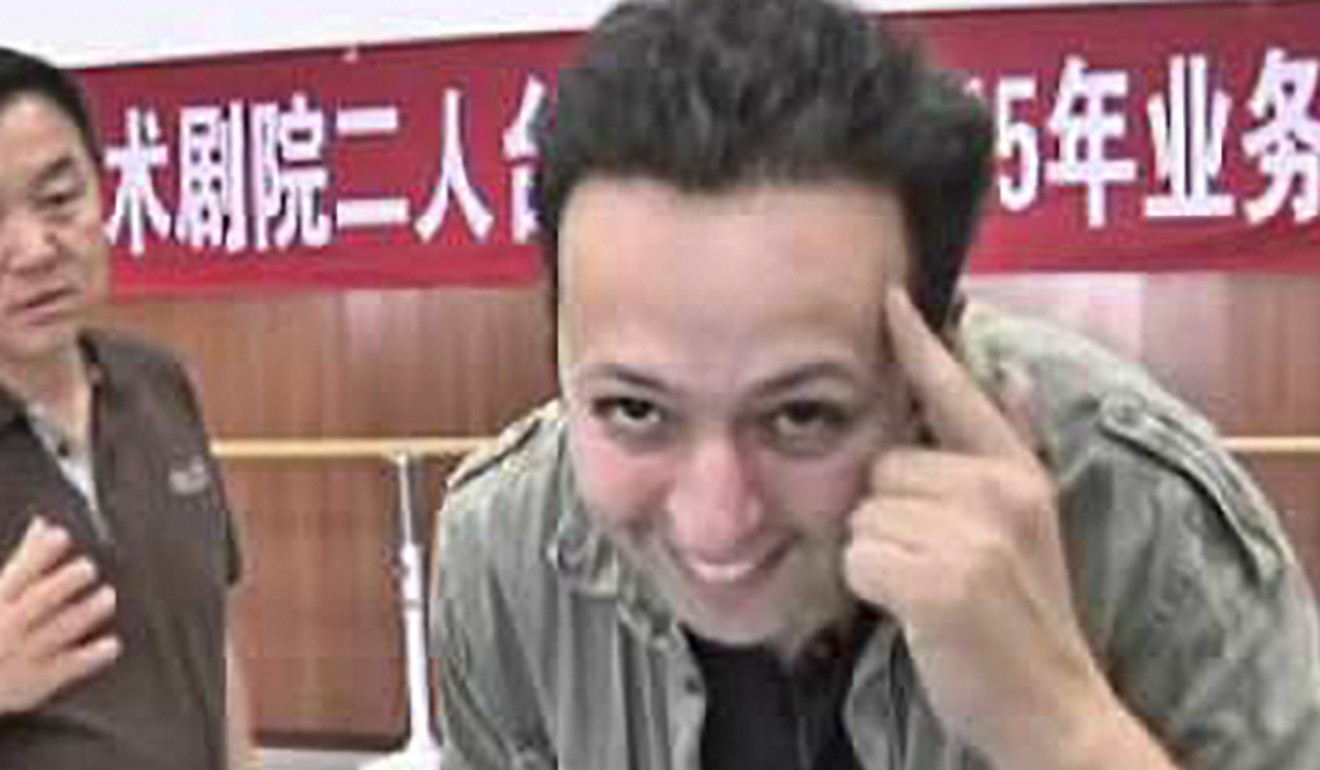 The Australian former standup comedian, 34, shot to fame by accident when he posted a comical video about a misunderstanding he had with two male students, who had invited him to their house "to play together".
Initially, he was "freaked out" by the students' request, but quickly realised there was nothing inappropriate about the invitation. "In China, people don't say 'hang out', they say 'play with'", Gulasi explained, laughing. His video detailing the exchange went viral and within 24 hours his followers had gone from 5,000 to 120,000.
Gulasi is just one of a growing legion of expatriate online celebrities who are feeding off China's more than 730 million internet users. According to the academy, these expatriate stars and their Chinese peers are reaching 385 million followers on Weibo alone.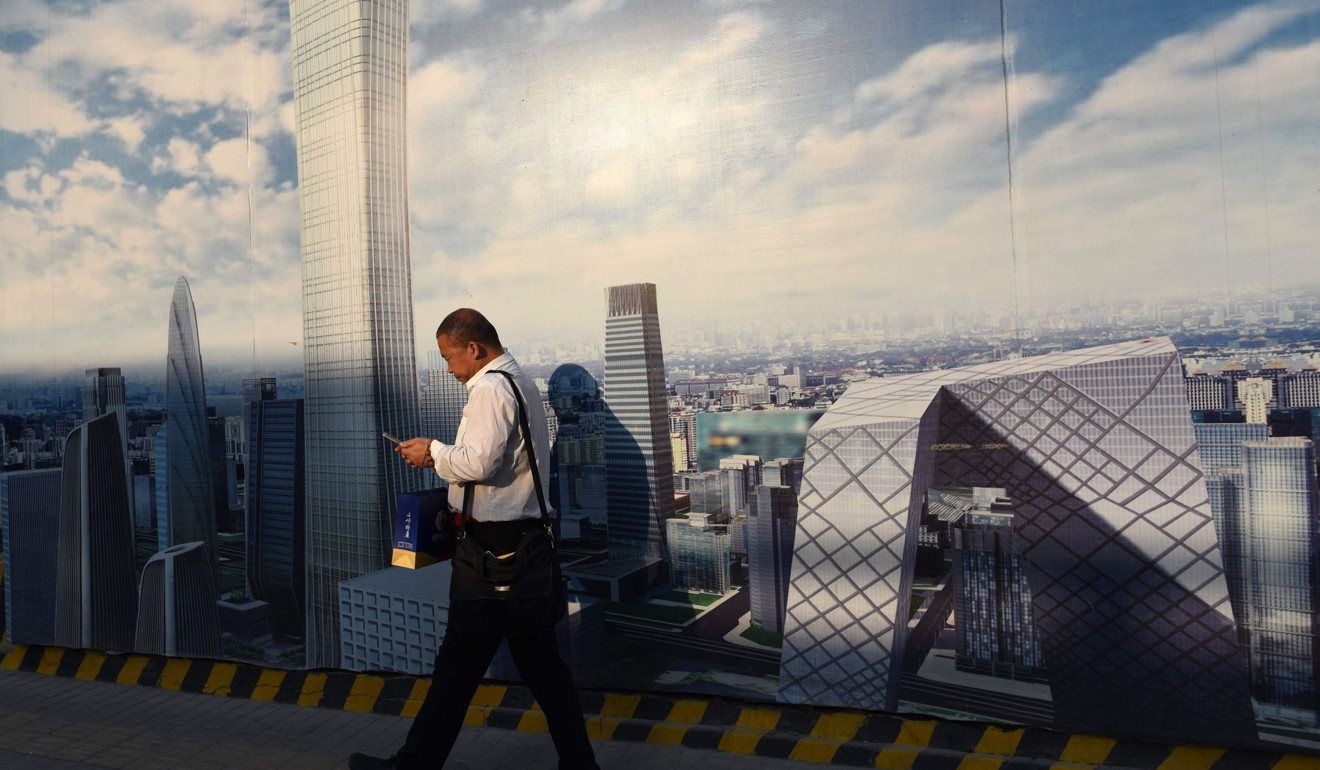 Although expatriate online celebrities still lag their local peers in terms of popularity – Chinese comedian Papi Jiang, for example, has about 23.5 million fans on Weibo – Gulasi's fame has proven to be a lucrative venture.
With his international background, videos spoken in English, and an alternative world view, Gulasi's profile has attracted Chinese millennials, a group many firms are eager to serve. Gulasi now sells advertising space on his Weibo page for as much as US$60,000, and is so popular he can afford to reject sponsored content that he does not agree with.
Watch: A look inside Weibo's Beijing office
Meanwhile, Chinese e-commerce sites are increasingly capitalising on these personalities by featuring them on consumer products, such as T-shirts. Live-streaming websites, such as Huya, are also scrambling to recruit potential celebrities by offering welcome packages of up to US$1,400 to foreign hosts who can speak Putonghua.
But with such a cash-grab comes multiple risks. Zhihu, a Chinese question-and-answer website similar to Quora, recently shut down several expat accounts after it was revealed that they were hiring people to answer questions on their behalf.
For some rising to the status of internet celebrity means far more than just a healthy bank balance.
Yamashita Tomohiro, a Japanese online celebrity living in Shanghai, who has more than 1 million followers on Weibo, described his work as a "lubricant for China-Japan relations".
The two Asian powers have a long and tumultuous history, and recent disputes over the sovereignty of the Diaoyu islands has not helped to ease tensions. A 2016 poll by the Washington-based Pew Research Centre showed only 14 per cent of Chinese respondents held a positive view of neighbouring Japan.
Yamashita, 32, who has been studying in Shanghai for five years, knows this well and wants change.
Almost daily since 2015, he has uploaded videos in which he speaks both Putonghua and Japanese, and introduces his home country's cultures to Chinese viewers in a comic fashion. As he put it: "the power of humour can help the two nations grow closer."
Foreigners Research Institute, a Beijing-based studio that interviews foreigners about their life in China and posts videos on social media, has helped to grow the online profiles of many expatriates.
In one of its videos, an American woman quickly earned 100,000 fans by sharing her experience of Chinglish (English influenced by Chinese language).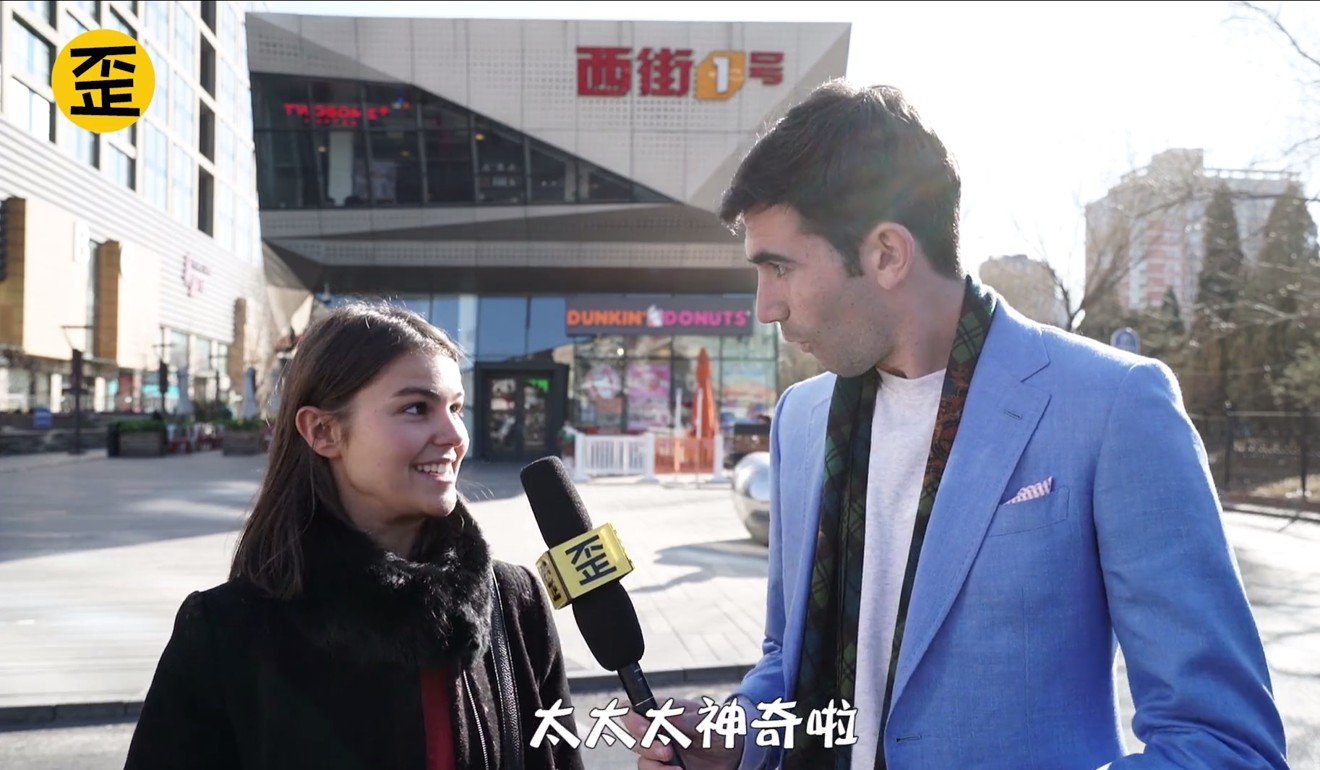 But making expatriates famous is far from the institute's aim, according to one of its founders.
"Our purpose is to let foreigners in China express their thoughts about the country and let Chinese know how expats think of them", said Raz Galor, 23, the company's Israeli co-founder.
Galor, an undergraduate student who majored in international relations at Peking University, said the videos helped connect China with the outside world. And with an average of 10 million views for each instalment in recent months, the nine-month-old start-up seems to be taking off.
Watch: Foreigners Research Institute interviews expats in China
"Their shows are really interesting," said Weibo user Qing Zhen. "With China opening up, we hope to learn more about foreign cultures. Compared with serious news programmes, these videos are funny and easy to watch. It is a good way for us to understand the cultural differences," she said.
But not everything is up for discussion. When a friend suggested Galor ask expatriates their opinions on tensions between China and India, he immediately declined. "We don't talk about anything political," Galor said. "For every foreigner in China, it is very important to respect local laws and local ways of creating content", he said. ■