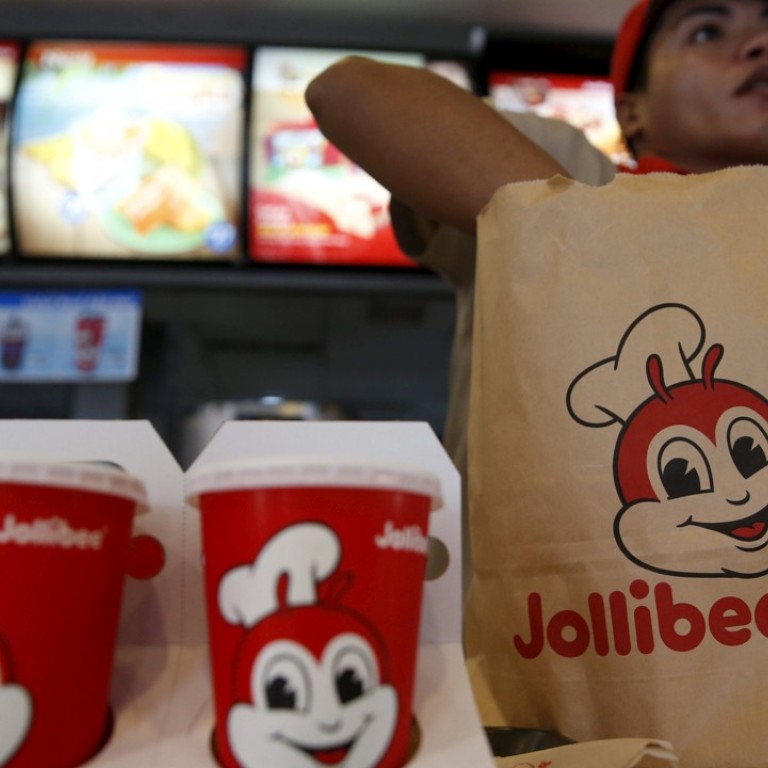 Hard to digest: why Philippines' Jollibee wants to buy Pret A Manger – for 'US$1 billion'
Deal between the fast food giant and the British chain could be healthy for both, even if not everyone's convinced
Fancy a 400-calorie Pret A Manger quinoa salad to go with your greasy Jollibee fried chicken and sweet-style spaghetti?
Hong Kong's diehard patrons of the star-logoed British healthy foods chain and the Philippine fast food institution balked when this question was posed to them by This Week in Asia.
But while the menu offerings of the two companies – deemed national treasures of sorts in their home countries – hardly go well together, industry experts say that is no reason to write off a corporate marriage between the food titans.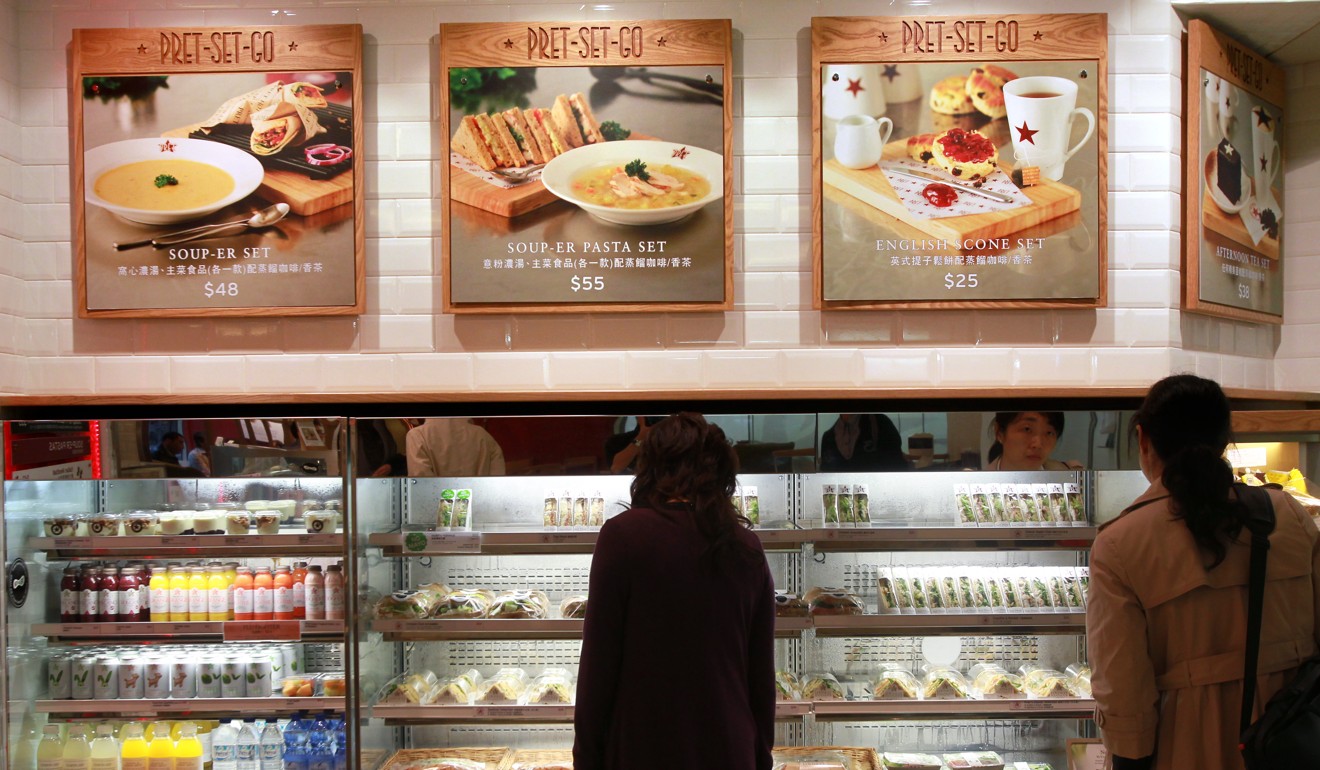 The prospect of the uncanny alliance was thrust into the spotlight this week after Reuters reported that cash-rich Jollibee Foods Corp – the biggest Asian-owned fast food company – was mulling an acquisition of Pret A Manger in its latest push to expand its global reach.
The deal would be worth upwards of US$1 billion, Reuters said, quoting unnamed sources with knowledge of the matter, making it one of the biggest overseas deals by a Filipino company.
The two companies did not outrightly refute the report, although Jollibee said in a filing to the Philippine Stock Exchange that the information in the Reuters report was not from the company.
Its founder Tony Tan Caktiong told the Philippine Daily Inquirer newspaper that Jollibee "did not make any formal nonbinding bid". But "if it does look worthwhile and would be a good fit for [Jollibee], I would not rule out exploring Pret as a potential acquisition."
Pret A Manger, owned by the private equity firm Bridgepoint, kept silent.
Bridgepoint earlier this year appointed bankers to explore a New York public listing for Pret A Manger, which would potentially see the chain valued significantly higher than the US$1 billion figure.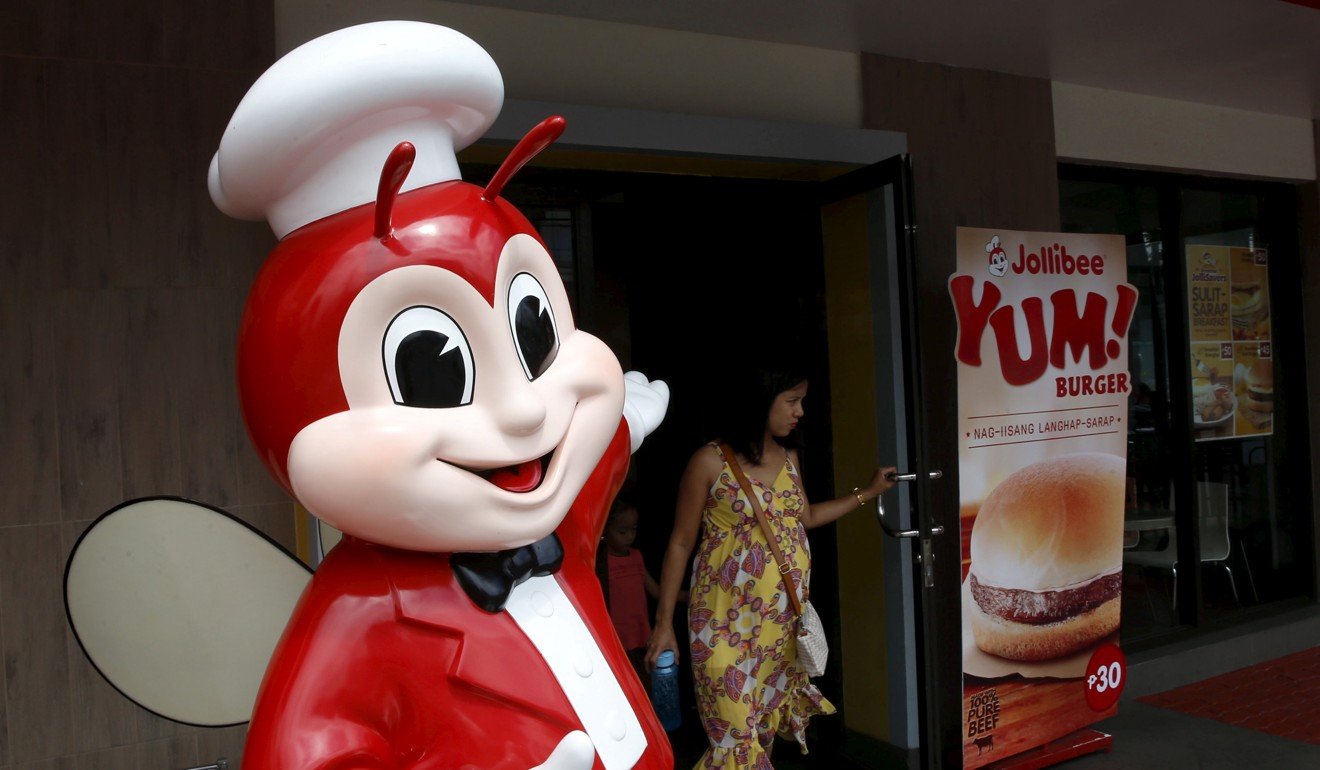 Jocelyn Cheung, research analyst at Euromonitor International, said a deal would be able to "leverage the fast-growing health and wellness trends within big cities in China and Southeast Asia".
And Jeffrey Young, managing director of the London-based research and consulting firm Allegra Group, said "Jollibee's presence and knowledge of the Philippine market would give Pret an advantage if they entered there and could be a significant gateway to other parts of Asia".
Pret A Manger – whose name means "ready to eat" in French – is ubiquitous in London with over 200 branches, and its offering of premium soups, sandwiches and salads along with organic coffee is a staple of the British capital's calorie-counting and big spending city slickers.
The chain is popular in Hong Kong too, with 23 outlets across the city.
Within Asia, it has branches in Singapore, Shanghai, and Dubai. It also operates in France and the US, boasting over 350 stores worldwide.
"I would hope there is no change to the menu here. It will be quite outrageous to have fried chicken sold here," finance executive Diedre Muller told This Week in Asia while selecting a sandwich for lunch at Pret A Manger's newly opened Times Square branch.
Three MTR stops away, at Jollibee's branch along Connaught Road Central, Ressie Gilla chuckled at the idea of the Philippine fast food chain and Pret A Manger one day having the same owner. "[Jollibee] is the McDonald's of the Filipinos. Can you imagine if Pret is owned by McDonald's?," said the hotel worker while tucking into the chain's signature fried chicken and spaghetti.
Pret A Manger was in fact part-owned by McDonald's from 2001 to 2008, one reason why experts say an acquisition by Jollibee is unlikely to be viewed as anathema for the healthy eating franchise. The acquisition could also be a less volatile exit strategy for Bridgepoint than an IPO.
McDonald's, which bought its 33 per cent stake just as the British company was expanding overseas, sold on its shares in full to Bridgepoint.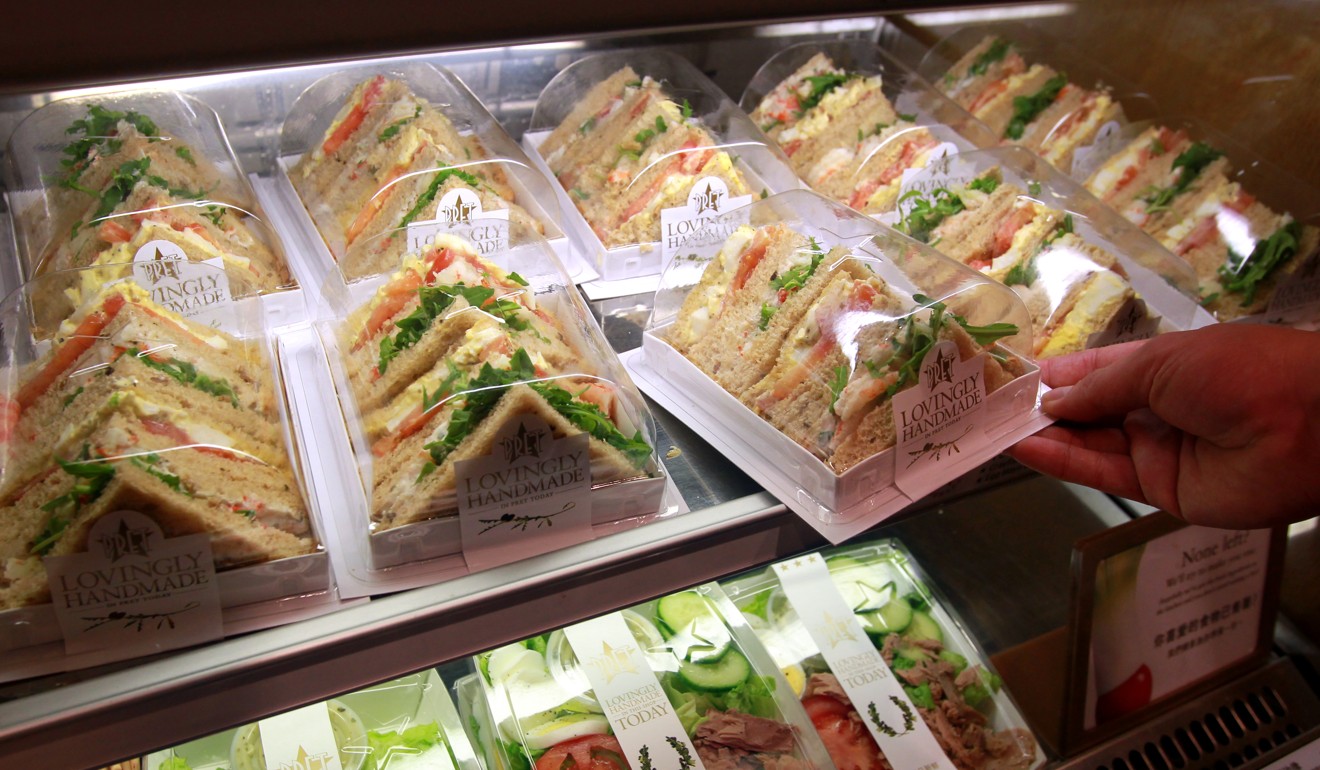 Another reason why the pairing could work, observers say, is that while their food offerings are worlds apart, the companies share similar rags to riches narratives, and have the same customer-first ethos. Pret A Manger was founded in 1986 by Sinclair Beecham and Julian Metcalfe, two university friends who borrowed £17,000 from a bank and set up their first deli on Victoria Street in London. They said business venture arose out of their weariness of eating unhealthy food at the city's numerous "greasy spoons". Jollibee Group, now worth US$5.2 billion, was also once a David among a world of Western fast food Goliaths like McDonald's, KFC, and Burger King. Its founder Tan – the son of Chinese immigrants from Fujian province – started out as an ice cream vendor in Metro Manila in the 1970s.
According to Euromonitor data, the publicly listed company is now the number one fast food company in the Philippines, with 54.8 per cent market share in 2016. Its closest competitor McDonald's held 20.8 per cent of market share.
Across Asia, Jollibee is the third biggest fast food company, behind McDonald's and Yum Brands Inc, the holding company of Kentucky Fried Chicken, Pizza Hut and Taco Bell.
It has been in an acquisitive mood in recent years.
In 2015 it took a 40 per cent stake in the US burger chain Smashburger. It owns the Chinese fast food chain Yonghe King, and last year bought out a key supplier of that brand.
For the Philippine behemoth, Pret A Manger presents a direct way to break into a new frontier – the increasingly lucrative healthy eating industry.
Research firm MarketLine in August said the global organic food market is set to grow from US$98.5 billion in 2016 to US$187.6 billion in 2021.
"The trend towards healthy eating is highly evident in Britain and is sustainably spreading fast across the globe," said Cheung of Euromonitor International. "Great natural fresh food offerings, strong brand equity and successful corporate strategies make Pret a highly attractive acquisition target."
London-based Young said Pret A Manger's track record of registering strong growth in overseas markets – its businesses in the US, Hong Kong and France are thriving – makes its particularly attractive to Jollibee.
Pret A Manger patron Muller, who scoffed at the idea of a fast-food chain owning her favourite lunch joint, said she was unlikely to give up on her staple of rocket and crayfish sandwiches if the acquisition did eventually come to pass.
McDonald's offloaded its Pret A Manger holdings in 2008 amid some disquiet among the sandwich chain's anti-fast food clientele about its stake in the company.
"What choice do the consumers have? There are few options in Hong Kong if you want to eat healthy, fewer if you want something on-the-go," Muller said. ■