Indonesia 's minister of transport Budi Karya Sumadi had a busy schedule when he accompanied President Joko Widodo in May to the recent Belt and Road Summit in Beijing, but he still made time to try out the country's latest transport craze, bike sharing.
With a wide smile on his face, Sumadi posed for photographs as he hopped onto a bright orange bike operated by Mobike, one of China's major bike-sharing companies. Impressed by the sophisticated system, the transport chief intends to adopt it in his country, particularly at Indonesian universities.
"[Had] fun trying out bike sharing in Beijing," Sumadi wrote on his Twitter account. "The bike is [equipped with] GPS and we use a mobile app to scan the bar code to unlock the bike."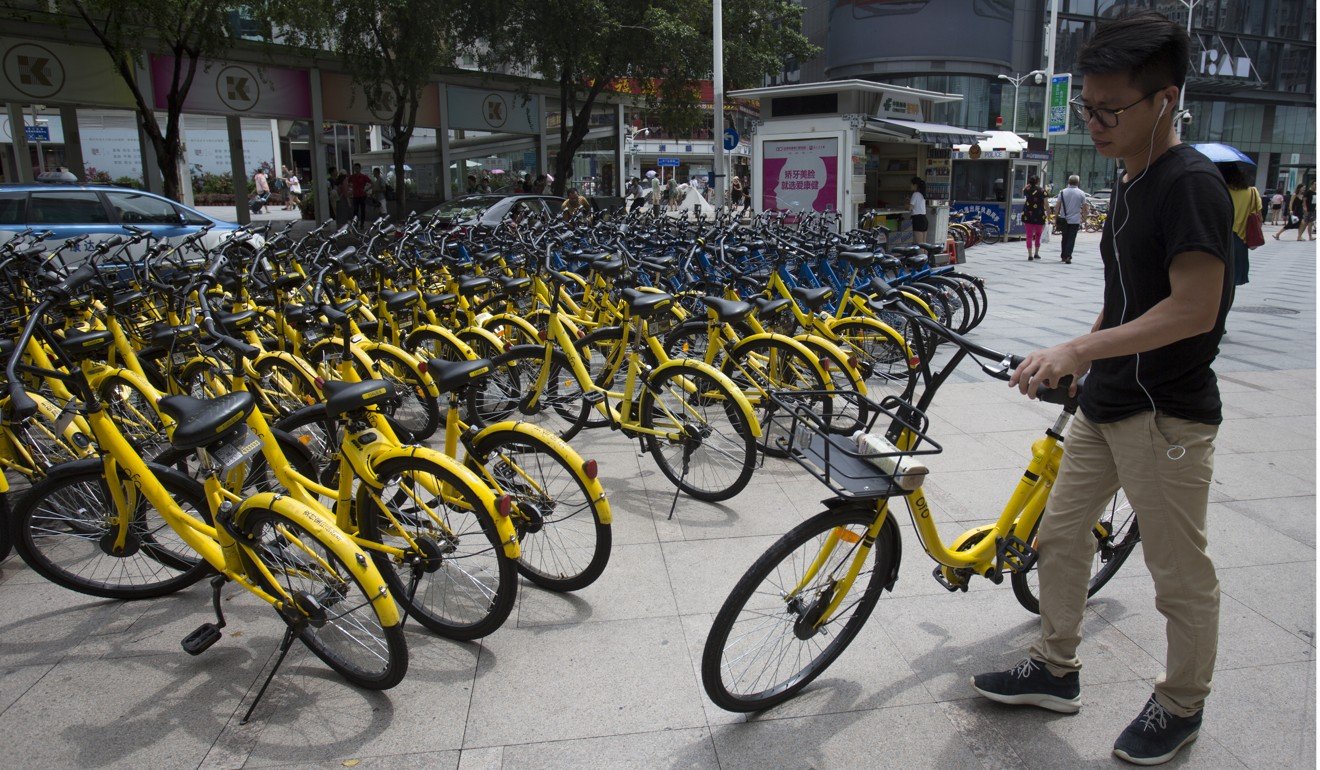 Metropolises in Southeast Asia are starting to embrace bike sharing as a tool to address their increasingly chaotic, polluted roads. Industry experts warn, however, that bike-sharing businesses must not discount the challenges they face in large cities, from infrastructural limits to the habits of commuters.
Still, Chinese dockless bike-sharing behemoths such as Mobike and Ofo have been firing on all cylinders to expand in Southeast Asia. In the past two months, both companies have made forays into Malaysia and Thailand, adding to their presence in Singapore. In these three countries, Mobike and Ofo are in a three-way race with Singapore-based oBike, which operates in 30 cities in 10 countries including Germany, Austria, Britain, and the Netherlands. Ofo is backed by China's e-commerce firm Alibaba, which is the owner of the South China Morning Post, Mobike is backed by tech giant Tencent.
Southeast Asia, home to more than 600 million people, offers a lucrative market of young, tech-savvy consumers. The region's middle class is projected to rise from 80 million households this year to 263 million by 2030, according to research firm McKinsey Global Institute. The region's online ride-sharing market is estimated to reach US$13 billion, with 29 million monthly riders, by 2025, according to a joint report by Google and Singapore's state investment fund Temasek.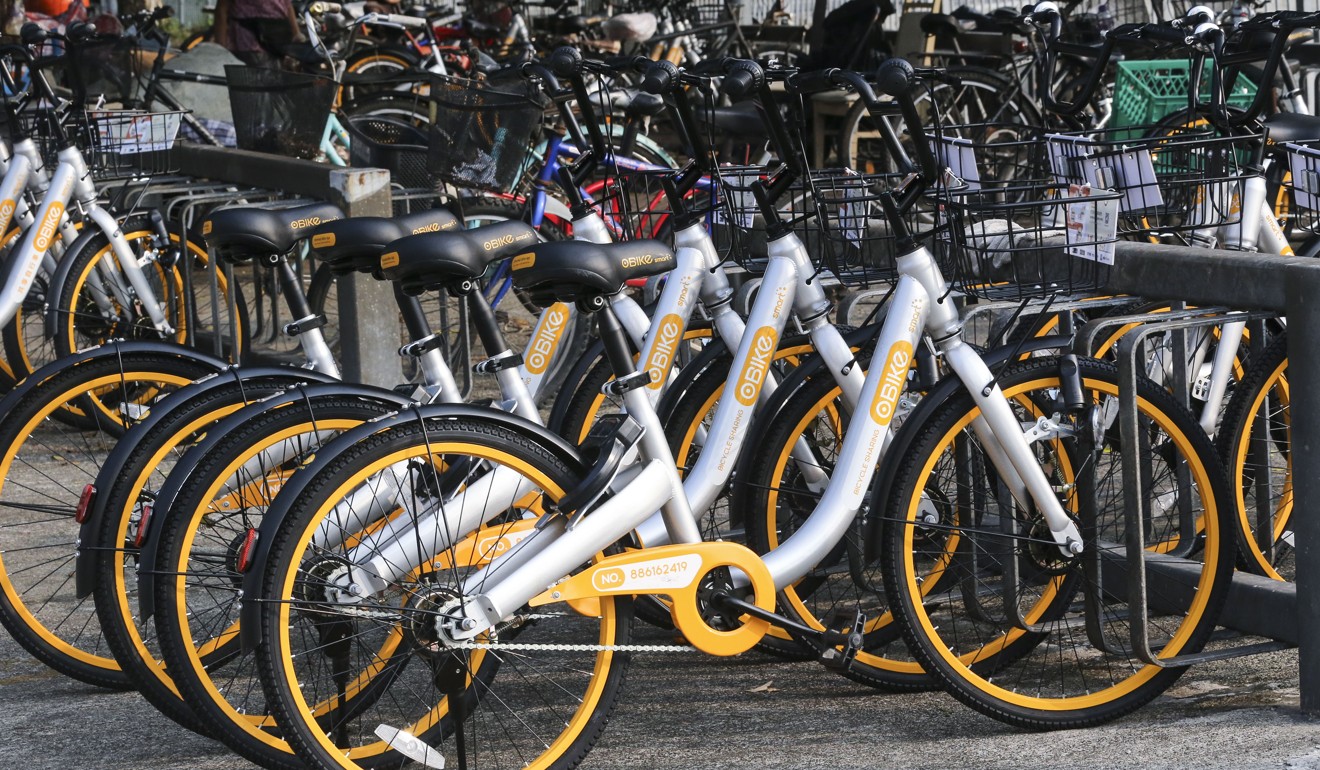 "Since we launched oBike, we have had over two million users across Singapore, Malaysia and Thailand. These numbers show that there is strong demand for bike sharing," said Edward Chen, oBike's co-founder, adding that he sees bike-sharing as part of a wider solution for improved public transport. "For example, in Singapore, the problem of crowded peak time buses or distance to the nearest MRT station opened a market for better first- and last-mile transport options," he said.
This year, Ofo aims to provide 15,000 bikes in Singapore and Malaysia, while in Thailand it plans to expand to 10 universities from its pilot project at Thammasat University in Bangkok, where it has more than 1,000 bikes. Mobike didn't provide the number of bicycles it operates in the region.
Poor infrastructure remains the biggest hurdle for bike-sharing companies, as most countries in the region have limited lanes and parking areas for the two-wheelers, industry players said.
The lack of integrated public transport systems in cities such as Jakarta and Hanoi also diminishes the benefits that bike sharing, well-suited for short distance trips to buses and trains, can bring to a city.
"In China, there were already bicycles everywhere, so dockless bicycles weren't much of a change," said Jeffrey Towson, professor of investment at Peking University Guanghua School of Management. "But in international cities, this is not always the case. Cities like Singapore are not going to like these bikes blocking fire lanes or causing people to trip on the street."
In Southeast Asia, dockless shared bikes are now available only in Singapore, Malaysia and Thailand. So far, bike-sharing companies' expansion plans have largely overlooked countries like Indonesia and Vietnam, where bicycles are abundant in urban and rural areas.
Still, at least one city in Indonesia is striving to fuse bike sharing into its public transport systems.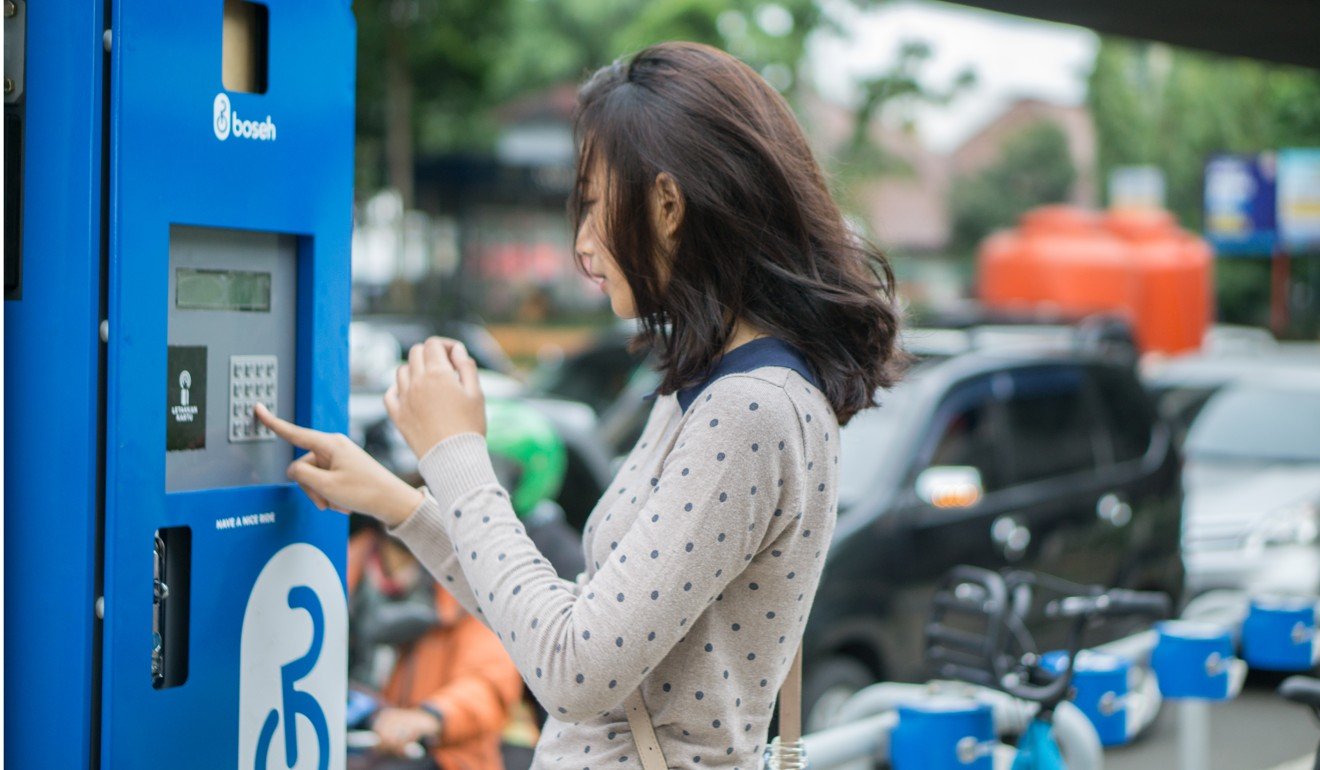 Bandung, the country's second-largest metropolitan area, is experimenting with a docked bike-sharing system named Boseh, short for "Bike on the Street, Everybody Happy". The city has acquired 350 bikes and placed 270 in 30 bike stations, mainly common areas such as parks and city squares. During this trial period, the bikes are available only from 8am to 4pm due to a limited operational budget.
Bandung "aims to be a people oriented city where people can comfortably walk, ride a bike and use public transport," said Didi Ruswandi, head of the city's transport agency.
Unlike Jakarta, Bandung offers proper pavements and trees along main roads, giving cyclists relief from Indonesia's heat. Transport experts praise the leadership of mayor Ridwan Kamil, whose administration promotes public transport and bike sharing.
"Policy is one of the biggest challenges in developing bike sharing in Indonesia," said Anugrah Nurrewa, chief executive at Bandung-based transport planning and design firm Banopolis, the company that helped develop and design Boseh. "Motorists have been spoilt for far too long in Indonesia. We need to have policies that get people to use public transport to reduce the number of private vehicles on the road."
In China, bike-sharing is a popular option for short distance trips, thanks to its simplicity. Users can pay for bikes via e-wallet and unlock them by scanning a QR code. Since the bikes are equipped with GPS-tracking devices, users can leave the bikes anywhere.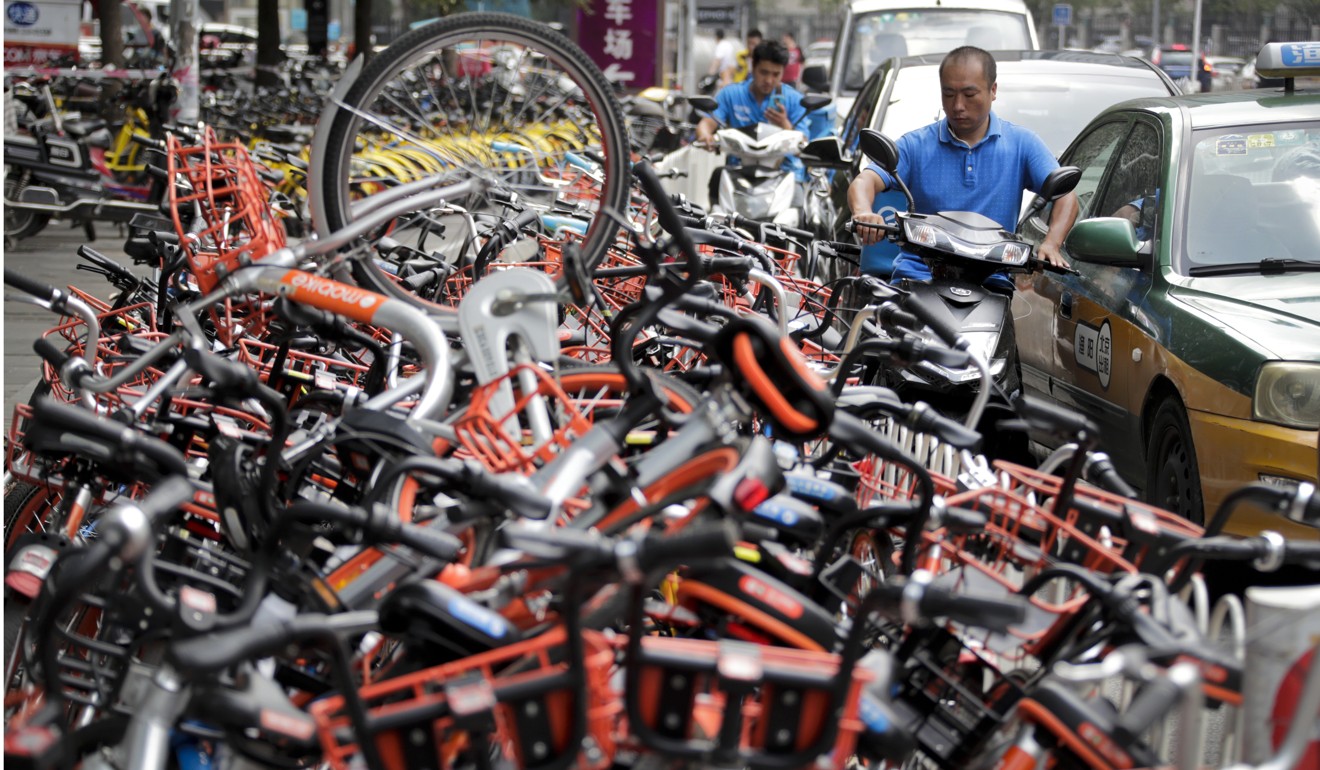 But bike sharing can also contribute to illegal parking and vandalism. China is home to more than 40 dockless bike-sharing companies that have flooded cities with more than 13 million bikes in the past year. This has forced Shanghai, Guangzhou, Shenzhen and Beijing to ban new bike-sharing operations.
To address such concerns, Mobike and Ofo implemented a credit system that encourages proper bike-sharing etiquette and a geo-fencing system to better manage the influx of dockless bikes. oBike said it was teaming up with local governments to assess riding patterns to map bike lanes and parking areas.
"More often than not, we observe that Asian countries' city planning did not account for a 'car-lite' transport system. Hence, there is a critical need to break this initial hurdle by mapping bike lanes and parking zones for our users," said Lawrence Cao, head of Ofo's Asia-Pacific business.
Aside from better coordination with local governments, analysts say bike-sharing operators need to provide simpler user experiences, as many internet users in Southeast Asia are unfamiliar with mobile payment options and bar code scanning. Bike-sharing companies should "have a friendly and easy-to-use app and provide simple 'click-and-go' usage," Towson said. "Also, it helps if the bikes have funny colours." ■