When Elsye Deliana first moved to Bali to work as a tour guide, she noticed visitors to the Indonesian island tended to hail from Hong Kong, Taiwan and other parts of Asia. But starting around 2010, the number of visitors from mainland China eclipsed those from Taiwan for the first time. From there they grew rapidly, doubling in four years and then doubling again two years after that.
Now the owner of her own agency – PT Star Cemerlang Wisata – Deliana says Chinese tourists are the mainstay of her business.
"In the past, people left China rarely. But in the last five years, the growth has been remarkable," she says.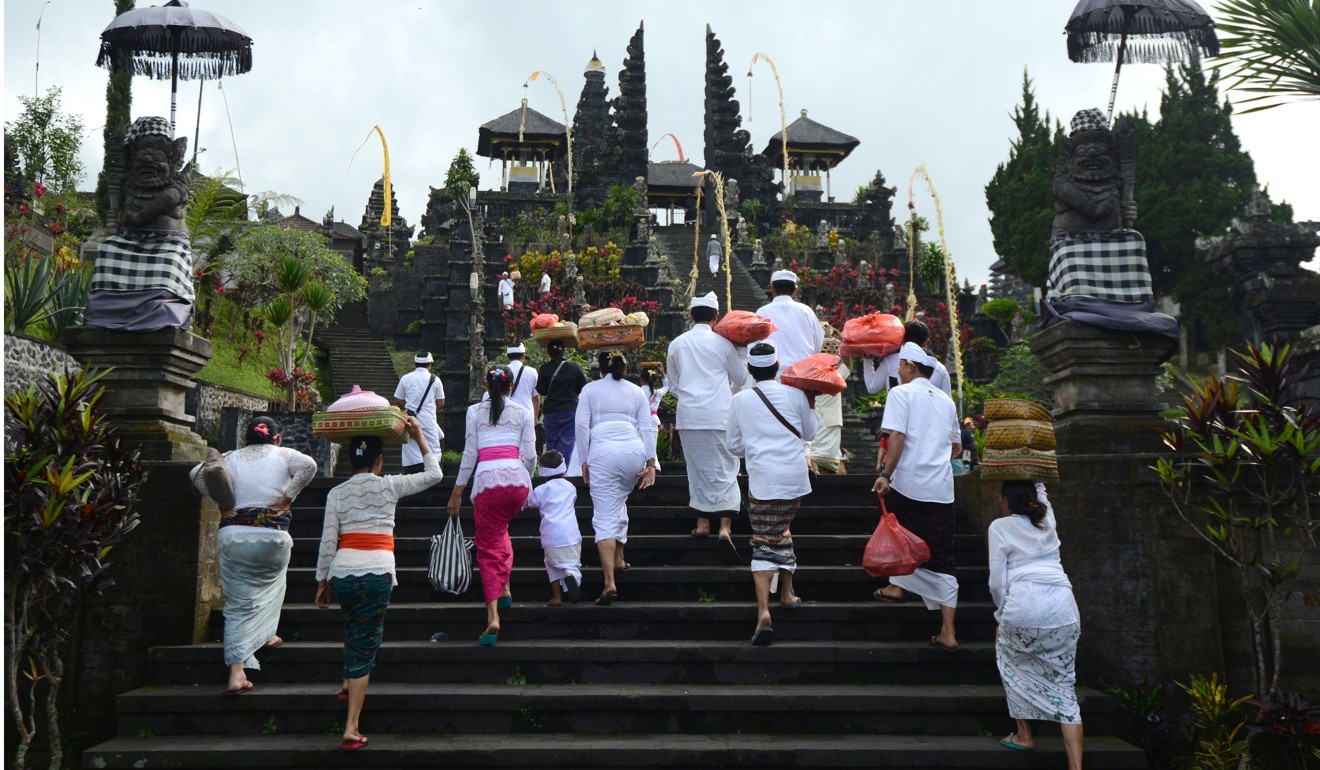 Even as a potential explosion from its eastern volcano, Mount Agung, is scaring off tourists in droves, Chinese are reshaping Bali's tourism industry, which is thought to comprise about 80 per cent of the economy.
"Bali is in great demand. The numbers are increasing extraordinarily fast," said I Ketut Ardana, local chairman of the Association of Indonesian Tours and Travel Agencies.
Before the volcano rumbled to life in September, visiting numbers from China were soaring, topping 1 million during the first eight months of they year. They may reach 1.5 million by the end of the year, Ardana says. Australian tourism arrivals also surged 18 per cent last year to 1.1 million, but Chinese numbers grew faster, with arrivals soaring 43 per cent to 986,000.
But it would be a challenge to keep that pace through the Golden Week holidays due to the threat of an eruption. Indonesian officials have evacuated more than 144,000 people from the 12km exclusion zone around Mount Agung. Its last explosion, in 1963, claimed 1,500 lives and lasted for months.
Ardana says only the eastern tip of the island, including the rustic beach town of Amed, are affected – not the bustling southwest, which includes Seminyak and Sanur, and tends to attract most of the tourists. Ardana says making that clear to Chinese clients, however, who don't speak English, is tough.
"We need communication and information that they can receive clearly, including about Mount Agung."
This week the Association of Indonesian Hotels and Restaurants said 70,000 foreign tourists either cancelled or postponed plans to visit Bali in October and November because of reports of the a possible eruption.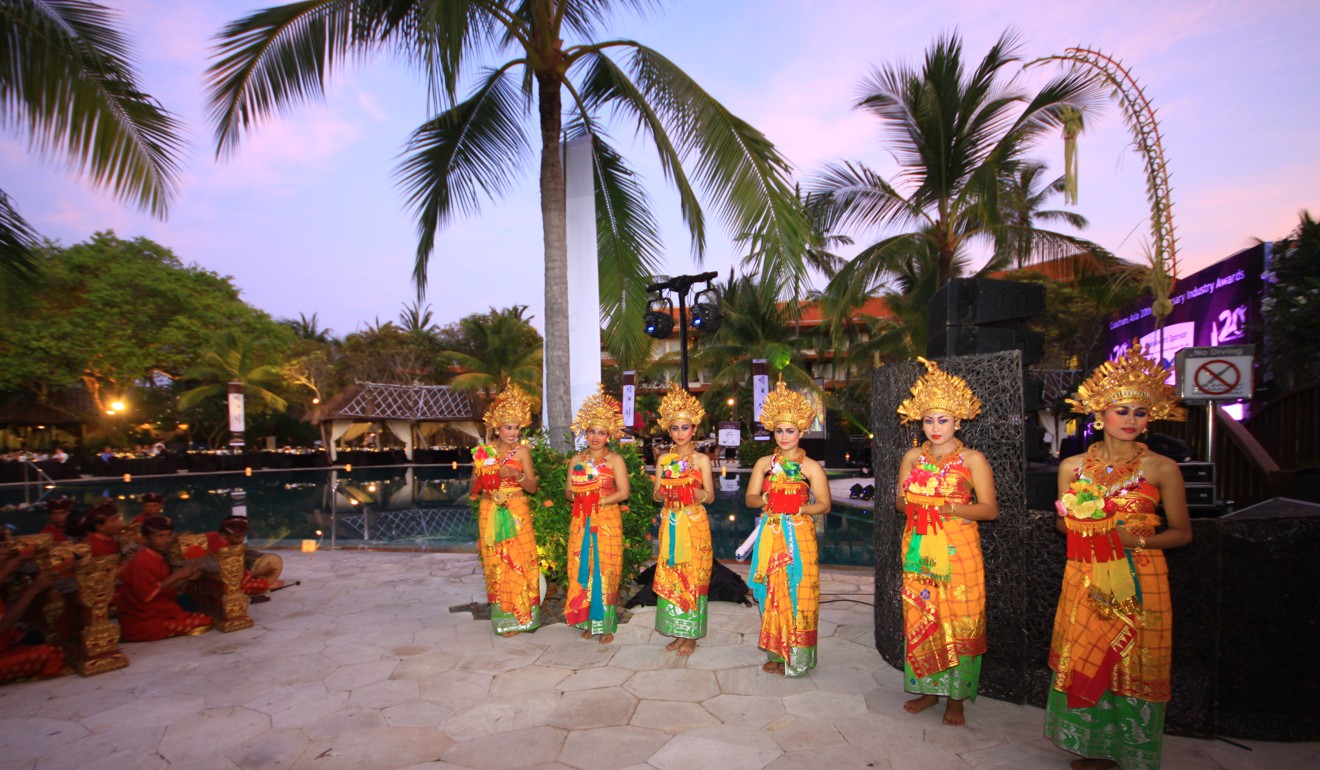 "There have been a lot of cancellations," says Deliana. "The government is targeting 1.5 million (arrivals) this year but I don't know if it's achievable."
Chinese tourism to Bali is an essential element of President Joko Widodo's ambition to double the number of arrivals to Indonesia to 20 million by 2020. The government estimates that half could come from China.
About 250 million of China's 1.4 billion people have both a passport and the means to travel, Ardana says. Chinese holidaymakers, who tend to travel in groups and head for the beach, typically stay five nights and spend US$1,300 on their holidays, not including airfare.
"Chinese people love water and we have it," Ardana says. "We also have spas, shopping centres, restaurants. There is no reason for us not to be a favourite for Chinese tourists."
Widodo, known locally as Jokowi, has expanded the list of visa-free countries for Indonesia – including China – to allow quicker, easier access for tourists, and has ramped up the country's marketing efforts to potential visitors.
Bali's international airport, renovated in 2014, is being expanded again, in time for next year's meeting of the International Monetary Fund and the World Bank.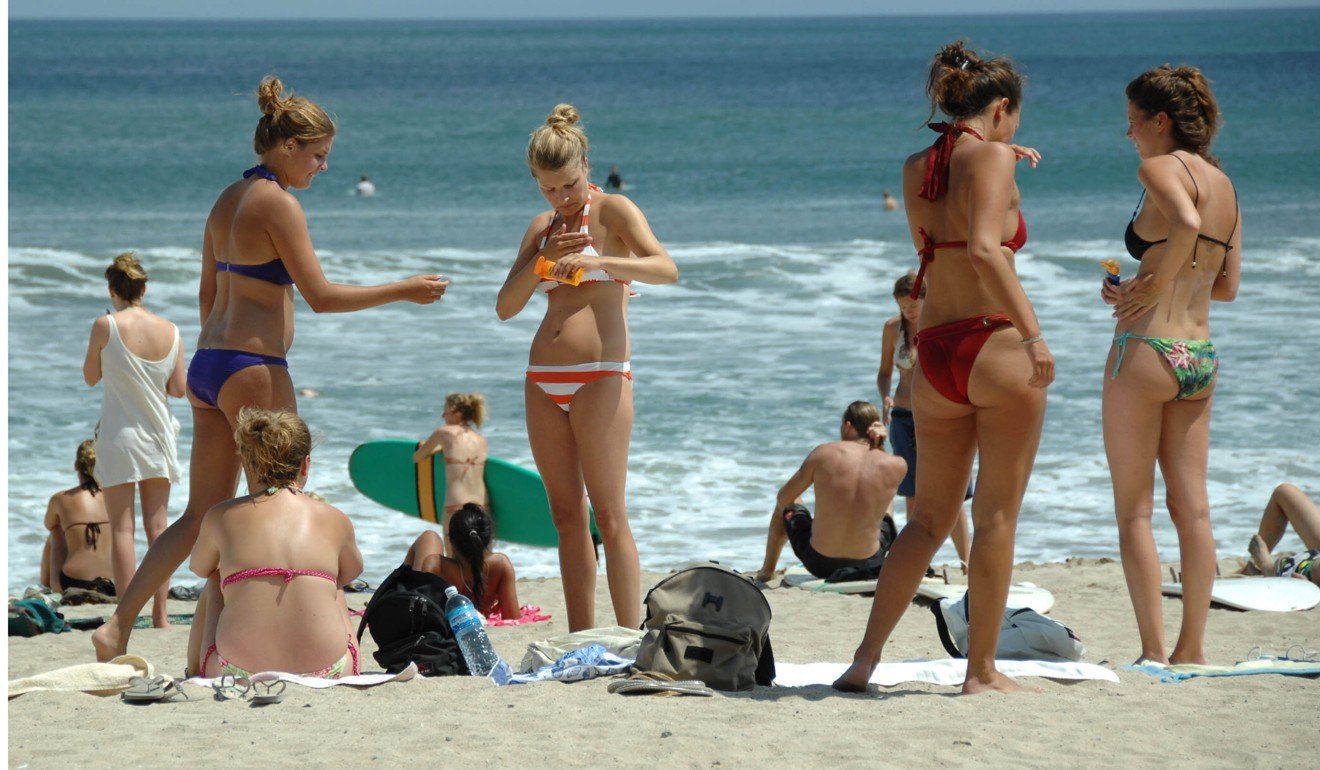 These efforts are having an effect. During the first eight months of the year, nearly 8 million visitors came to Indonesia, about a 25 per cent increase from the same period a year ago.
Tourism contributes US$17 billion to Indonesia's economy and directly employs 6.7 million people, according to the World Travel and Tourism Council.
Manado, the capital of North Sumatra, has begun direct flights to six cities in China, including Shanghai, Guangzhou and Chongqing. The local government expects a 10 per cent jump in tourist arrivals from China to more than 51,000 a year. The government is offering incentives for carriers to open up more routes from China, such as Xian and Yinchuan, to attract Muslim Chinese, part of a government initiative to attract 5 million Muslim holidaymakers a year by the end of the decade.
But obstacles remain that could limit the ceiling for Chinese tourism, not the least of which is the language barrier.
For decades Chinese languages were banned during the dictatorship of Suharto. Consequently, though ethnic Chinese make up about 2 per cent of the population, few speak Mandarin or Cantonese. Bali needs an additional 700 guides. Of the 1,300 or so Chinese-speaking guides currently working there, about 400 are employed illegally. These tend to be working with tourist visas and may be less inclined to enforce local rules to protect natural habitats such as coral. Chinese tourists working with private guides routinely step on reefs to take photos, operators complain.
Still, in a booming market such as Bali tourism, there are always those who try to take advantage.
Says Ardana: "Where there's sugar, there are ants." ■
Additional reporting by Anton Muhajir