Peng Wenqi sits with a group of gamers at 8.30am on a recent Friday, their eyes glued to a game of League of Legends, the immensely popular multiplayer battle arena video game.
While her gaze rarely leaves the screen, she breaks down the action play by play to the others, who sit around listening with smiles on their faces.
While many might think Peng, 19, and her group are in the final stages of an all-night gaming session that will leave them blurry-eyed and exhausted, it's quite the opposite. In what might be a teenager's dream – and a parent's nightmare – the group are in the middle of a morning class at the Chengdu-based Sichuan Film and Television University, where Peng and her classmates are majoring in e-sports, or competitive video gaming.
"I love video game competitions. It feels great to sweat together with teammates and fight for the same goal," Peng said. "Sometimes even if you are not competing, you get excited by watching others play. For me, that's the charm of e-sports."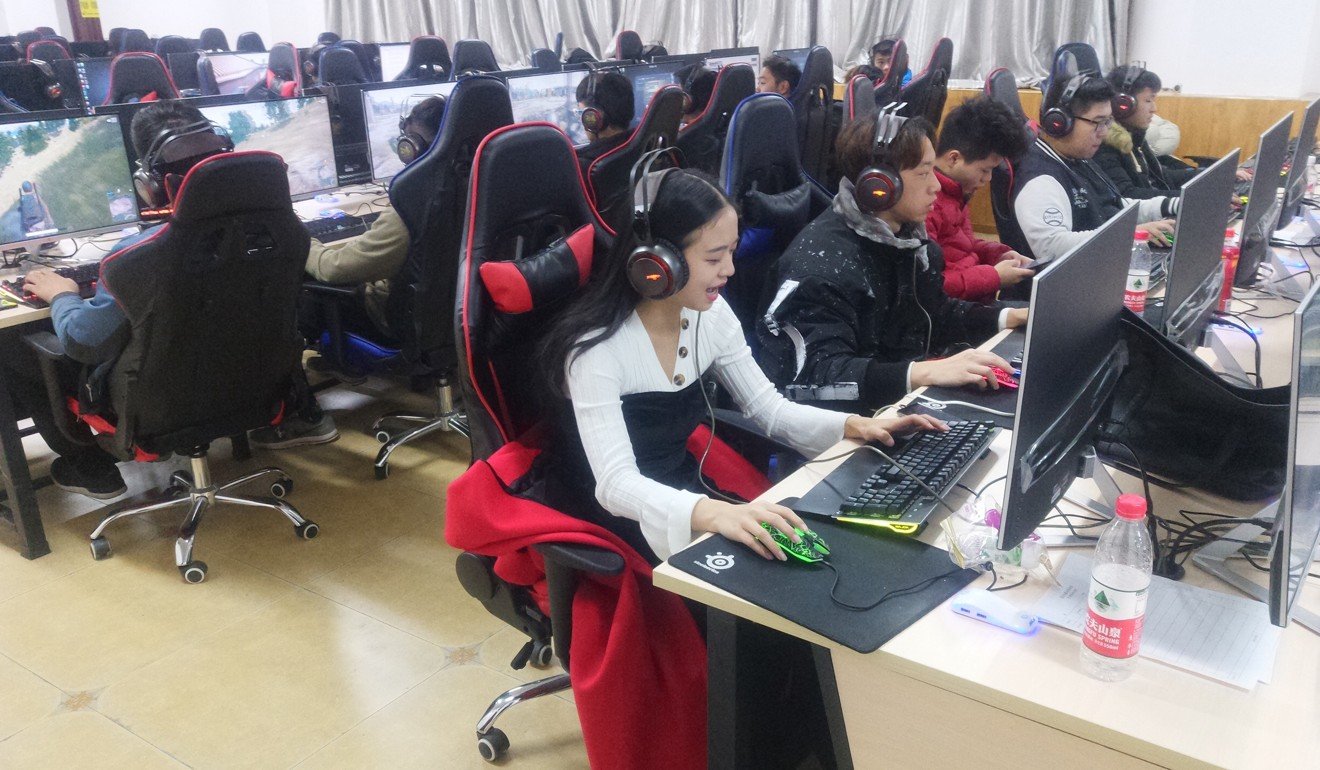 Most universities in China discourage video games as a trivial pursuit. But Sichuan Film and Television University is different. Not only does it offer a major in e-sports but it has spent nearly US$500,000 (HK$3.9 million) on the construction of an e-sports laboratory. Equipped with high-end computers and designed as a video game competition stage, the lab allows Peng and others to role play everything from professional gamers to e-sports judges to commentators.
Once seen as a potential downfall for Chinese children, video game competitions are gaining popularity. The Ministry of Education added e-sports as a new major in higher education last year, and since then, at least 20 Chinese colleges and vocational schools have begun offering e-sports studies.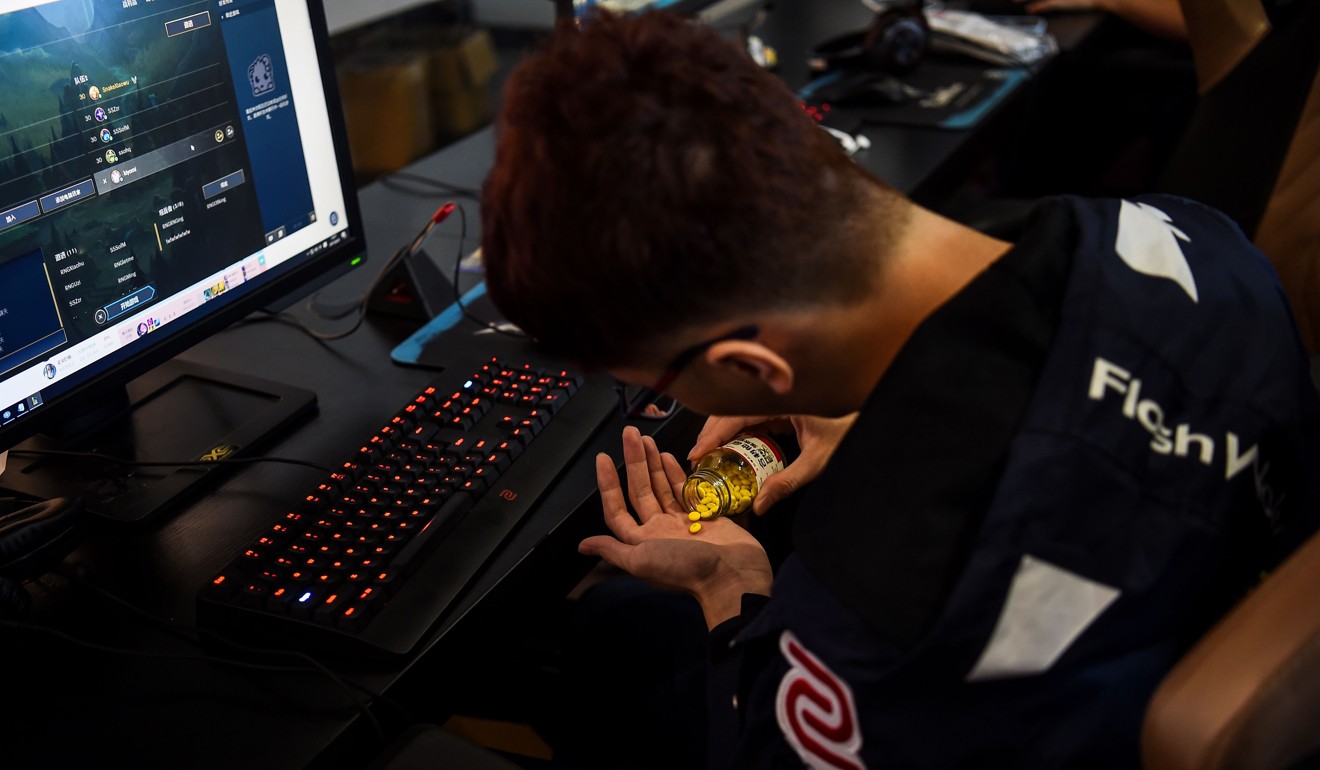 A vocational school in Inner Mongolia is turning teenagers into professional gamers. In Nanjing, the Nanguang College of the Communication University of China has recently announced an undergraduate major in e-sports analysis. And several hundred kilometres to the south, the Shanghai University of Sport says it is planning to teach students how to broadcast video game competitions.
China's newly found interest in e-sports education is driven largely by the financial rise of the industry.
In the first half of this year, the sales of competitive gaming products hit US$5.4 billion in the Chinese market, an increase of 43 per cent from the same period last year, according to Beijing-based video game research firm CNG. Meanwhile, ticket sales, broadcasting rights and other revenue from competitions will add to the figure.
Internet heavyweights are taking note. Last year, the sport arm of Chinese online retail giant Alibaba (owner of the South China Morning Post) established a new unit specialising in e-sports, while the Chinese social media conglomerate Tencent did the same.
The sport is even gaining traction with more traditional organisers. In April, the Olympic Council of Asia announced it would include e-sports in the official programme at the 2022 Asian Games in Hangzhou, to match "the rapid development and popularity of this new form of sports participation among the youth".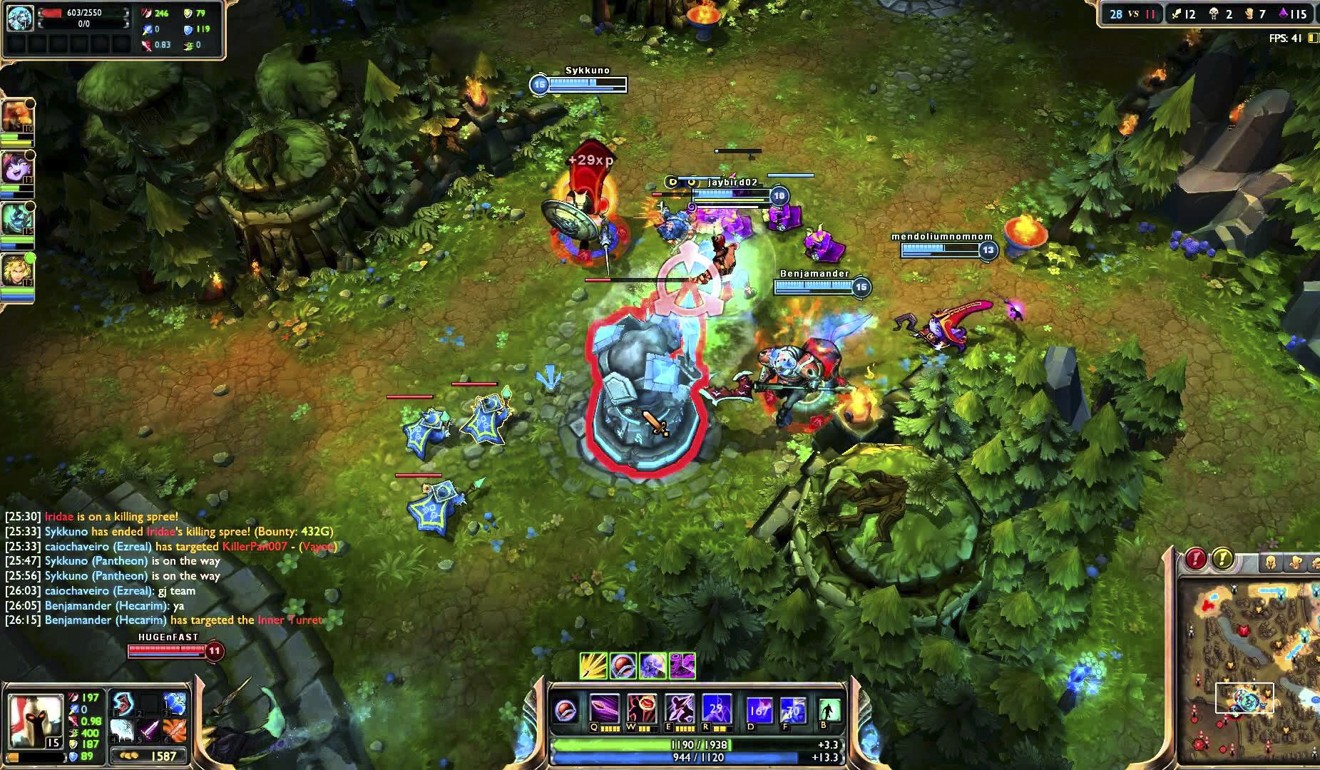 With e-sports flourishing in China, the country's demand for talent is also on the rise. Just like traditional sports such as soccer and basketball, video game competition supports an ecosystem of players, coaches, judges and club managers, and game developers are always looking for an extra hand. According to a report published by Tencent in September, up to 85 per cent of e-sports-related job posts across the country remain unfilled, because of a shortage of talent.
In the eyes of Chinese educators, that is an opportunity. "We are optimistic about the future of China's e-sports industry and we want to produce a future workforce for [it]," says Peng Ying, who is in charge of e-sports education at the Sichuan Film and Television University.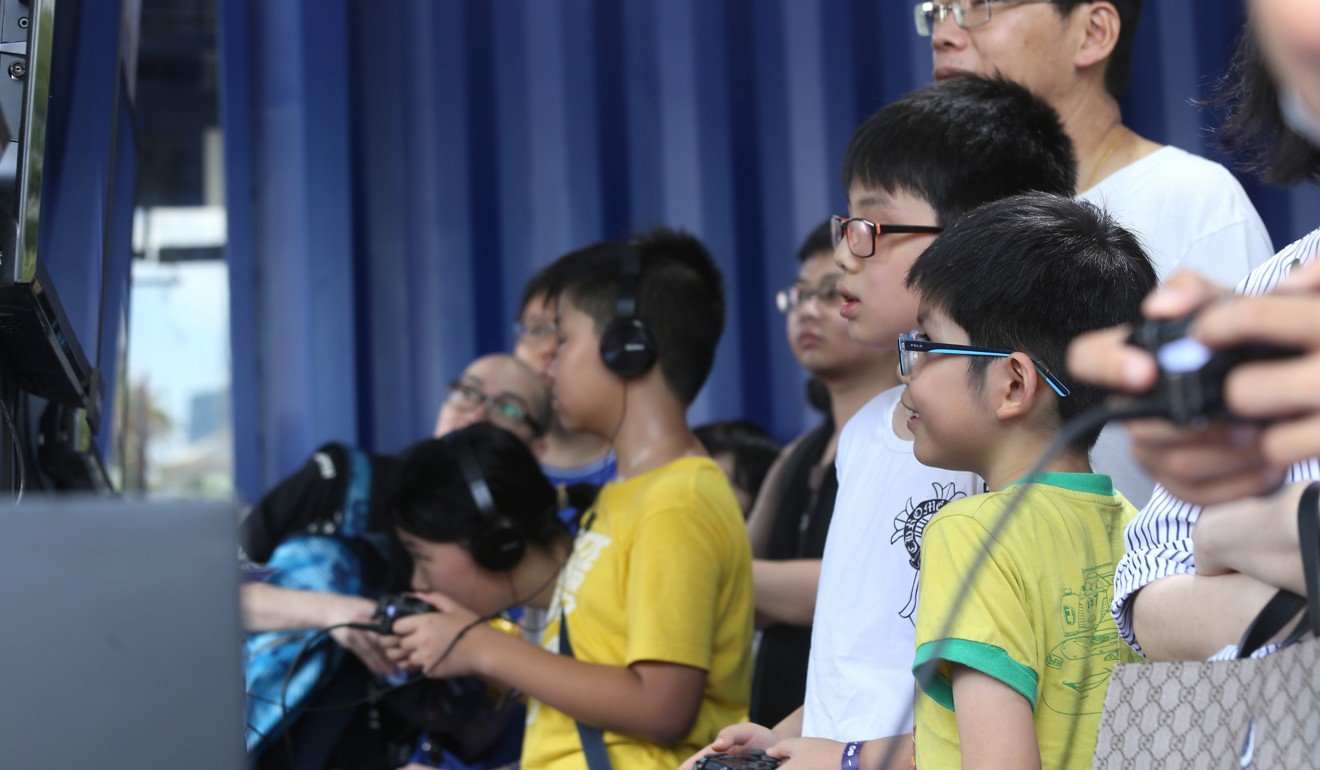 The curriculum is not all fun and games. E-sports majors are required to take on a heavy course load to prepare for all the roles in the industry – from English and digital painting to marketing and psychology.
"This is quite different from what I previously thought," says Liu Xuefeng, a freshman majoring in e-sports at the university. "I knew studying e-sports did not mean playing video games all day long, but I did not expect it to be as little as once a week."
The 17-year-old says he is "a big fan" of video games – but he also considers the field a way of earning steady money.
"As playing video games has become a primary entertainment option among ordinary Chinese, the market potential of China's e-sports is going to be huge," Liu explains. "In my opinion, in this industry you will have little concern about job seeking."
But for China's e-sports educators, there are many worries. Dai Zhiqiang, a professor of the Nanguang College of the Communication University of China, says that roughly 70 students registered this year for e-sports analysis, but the school struggles to find textbooks and faces challenges in finding teachers.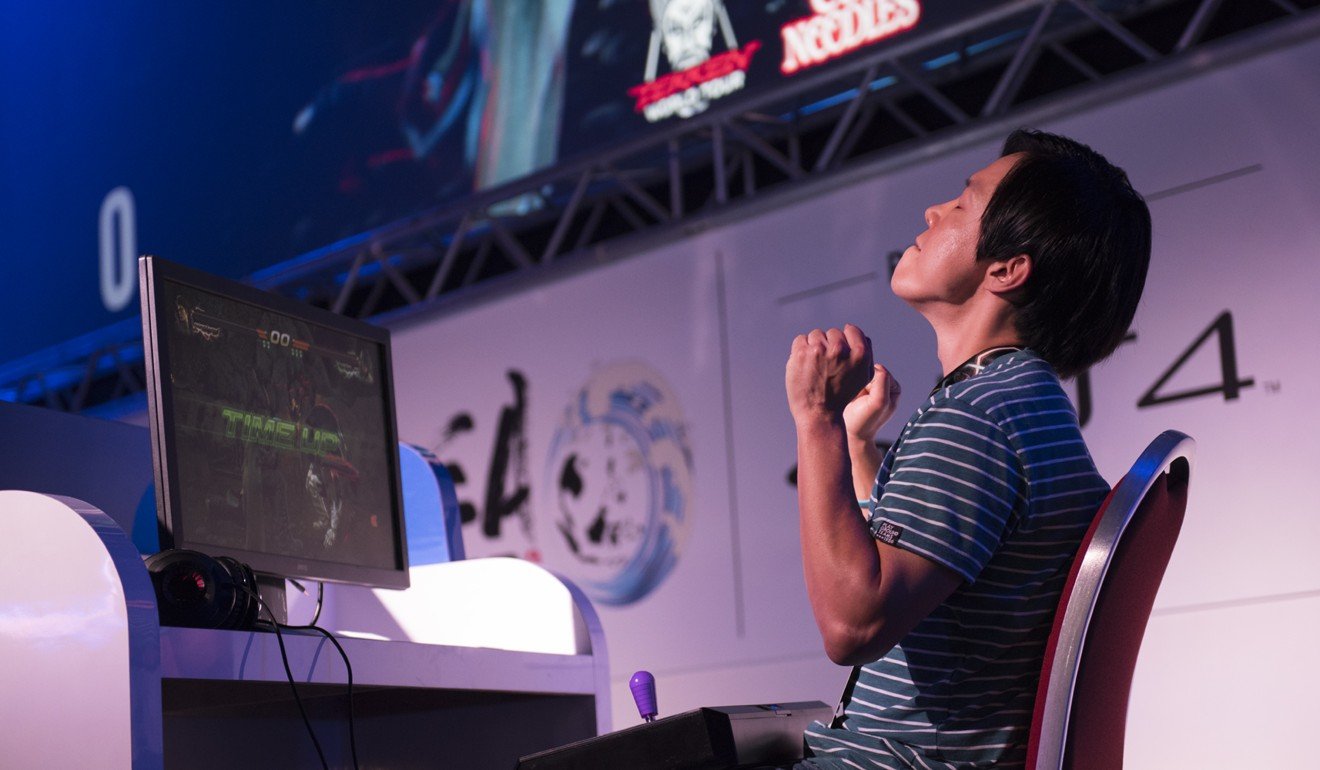 Logistics are not the only concern. Peng, the professor of the Sichuan Film and Television University, says at least half of her students run into trouble at home when their parents learn about what they are studying. Of the 60 students who enrolled this academic year, only 48 are still on campus. The rest left as anxious parents insisted their children should not bet their future on video games, Peng says.
However, with the growing popularity of e-sports education, there are signs that Chinese parents may be changing their attitude.
When Peng Wenqi, the student in Chengdu, told her parents about her dream of becoming an e-sport commentator, things did not go so well, she says.
But the more discussions they have on the subject, the more understanding her father gains on e-sports. Now, playing video games is no longer a taboo topic at the family's dinner table.
In fact, she says, "when my father comes across a new video game, he will call me and say, 'Hey, have you checked out that one?'" ■