Jakarta's traffic is among the worst in the world and no doubt leaves millions of commuters wishing they could simply fly away from the day-to-day gridlock. But soon, that may no longer be mere wishful thinking.
Motivated in part by the economic impact of congested motorways, and demand from Indonesia's rising middle class to resolve to the city's decades-old traffic issues, aviation operators are turning to helicopters as a possible solution.
While several companies such as Uber and Grab have expressed – and even made public – plans to provide helicopter taxis, Whitesky Aviation, which claims to be Indonesia's pioneer in the market, is the only one with an operational service. The company, which previously served only corporate clients, has undergone a year-long service trial and recently launched a helicopter taxi service called Helicity. The service offers individual passengers rides around Greater Jakarta and Bandung in West Java, both areas infamous for their relentless traffic.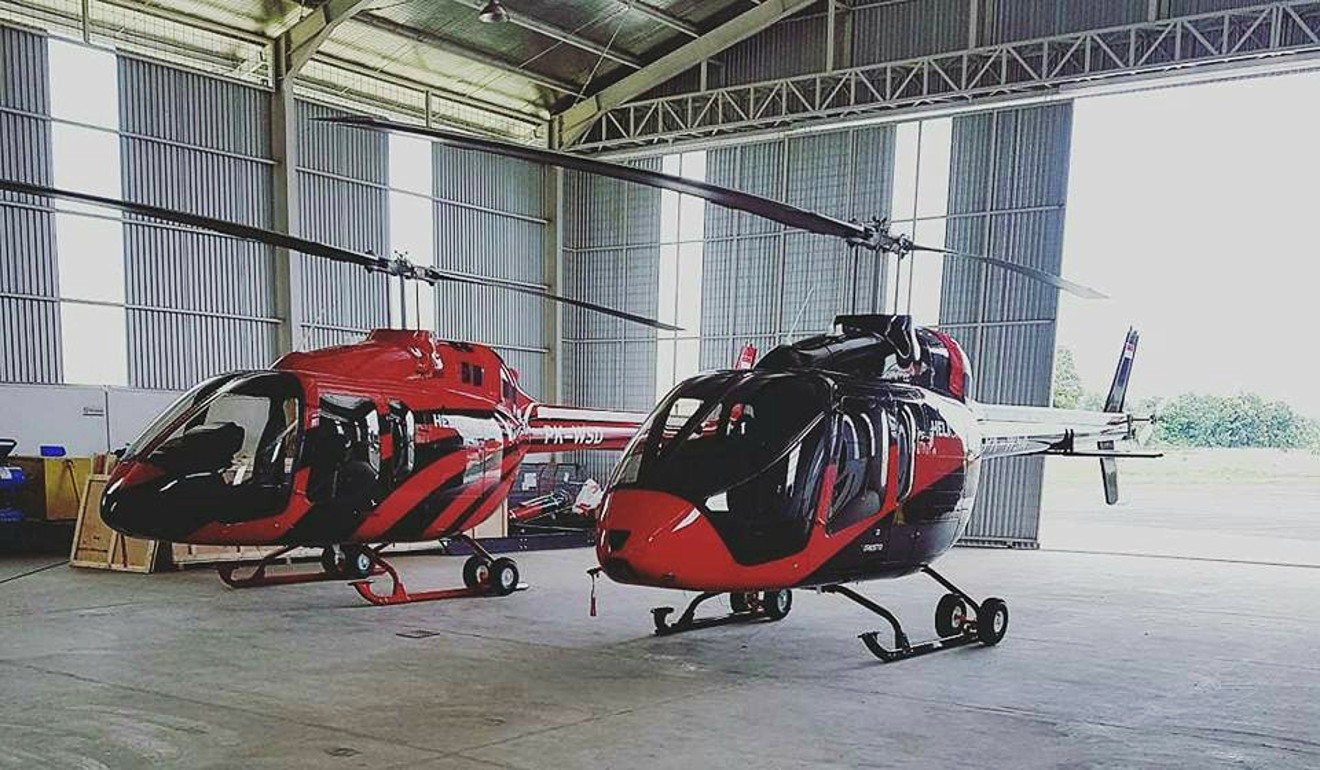 The service provides an alternative mode of transportation for commuters who want both a break from stress and considerably shorter travel times. For example, the 120km journey from Jakarta to Bandung which takes up to four hours by car at normal times, and about eight hours during holiday seasons, would only take about 40 minutes in a helicopter.
Such services have been around in some form for years, but what sets Helicity apart is its ability to reach a wider customer base – a problem other would-be operators, such as Uber and Grab, have so far been unable to solve.
Helicopter charters flights in Indonesia are generally exclusive to VIP passengers and very expensive – prices up to 60 million Indonesian rupiah (HK$35,000) for a one-hour flight for up to six passengers. However, Helicity charges only 14 million rupiah for up to four passengers for a ride from Jakarta to Bandung. A shorter inner-city trip would cost 7 million rupiah for four passengers.
While still steep compared to the costs of other transportation options, such as a three-hour, 80,0000 rupiah Jakarta-Bandung train ride or a 35-minute, 300,000 rupiah aeroplane flight, the prices will nevertheless make helicopter flight accessible to more people.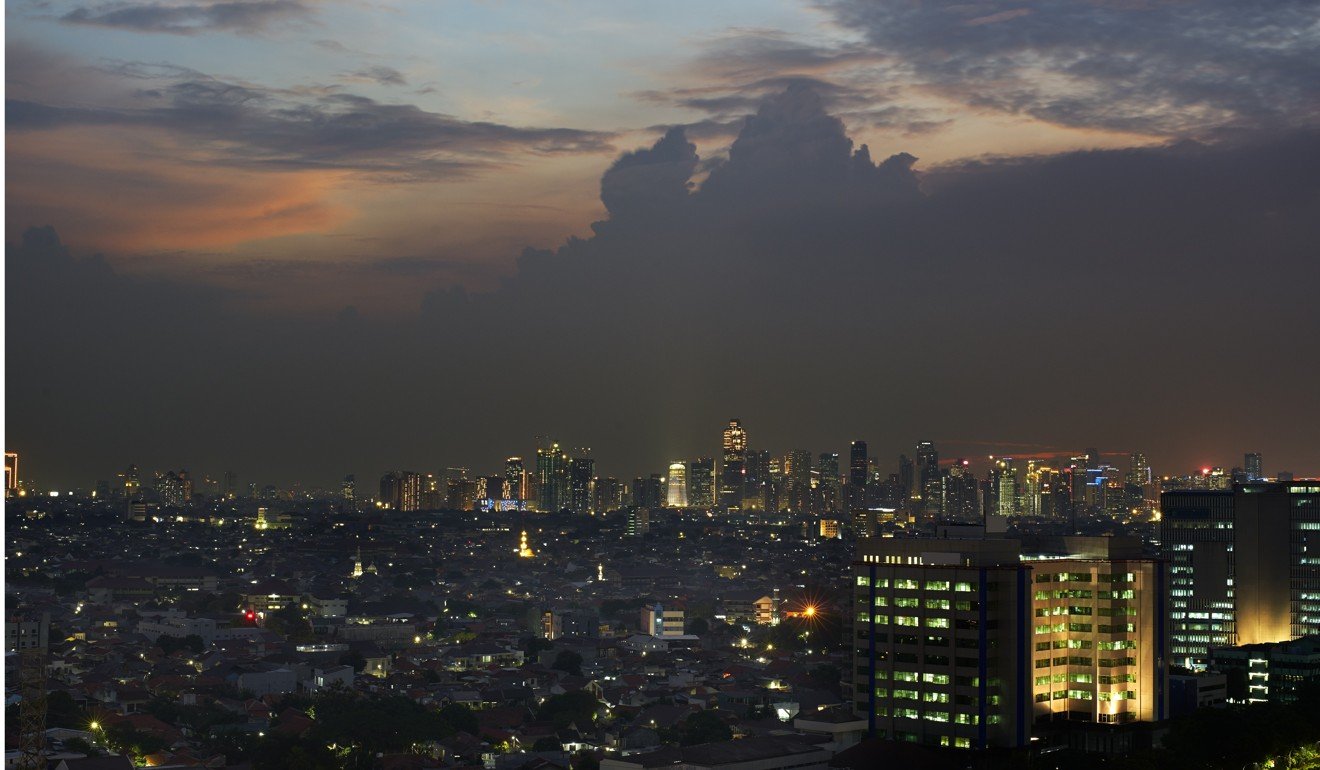 According to Whitesky CEO Denon Prawiraatmadja, the company's ability to offer such competitive prices is due to its special partnership with foreign manufacturers, such as Texas-based Textron Bell Helicopters, that grant it special payment terms which include an extensive tenor for the payment of its helicopter purchases. This makes the company's annual and monthly production costs cheaper, enabling it to charge lower fares to its customers.
"We have spoken to manufacturers in terms of cost efficiency; they understand the market we hope would use this kind of transportation. They have agreed to help us find ways to reduce the cost of production," Denon said.
From the two manufacturers, Denon added, Whitesky has signed a deal to purchase 50 helicopters, including 30 Bell 505 Jet Rangers, which will be delivered to the company in stages over the next 10 years. The first four of the 50 helicopters were unveiled on December 4.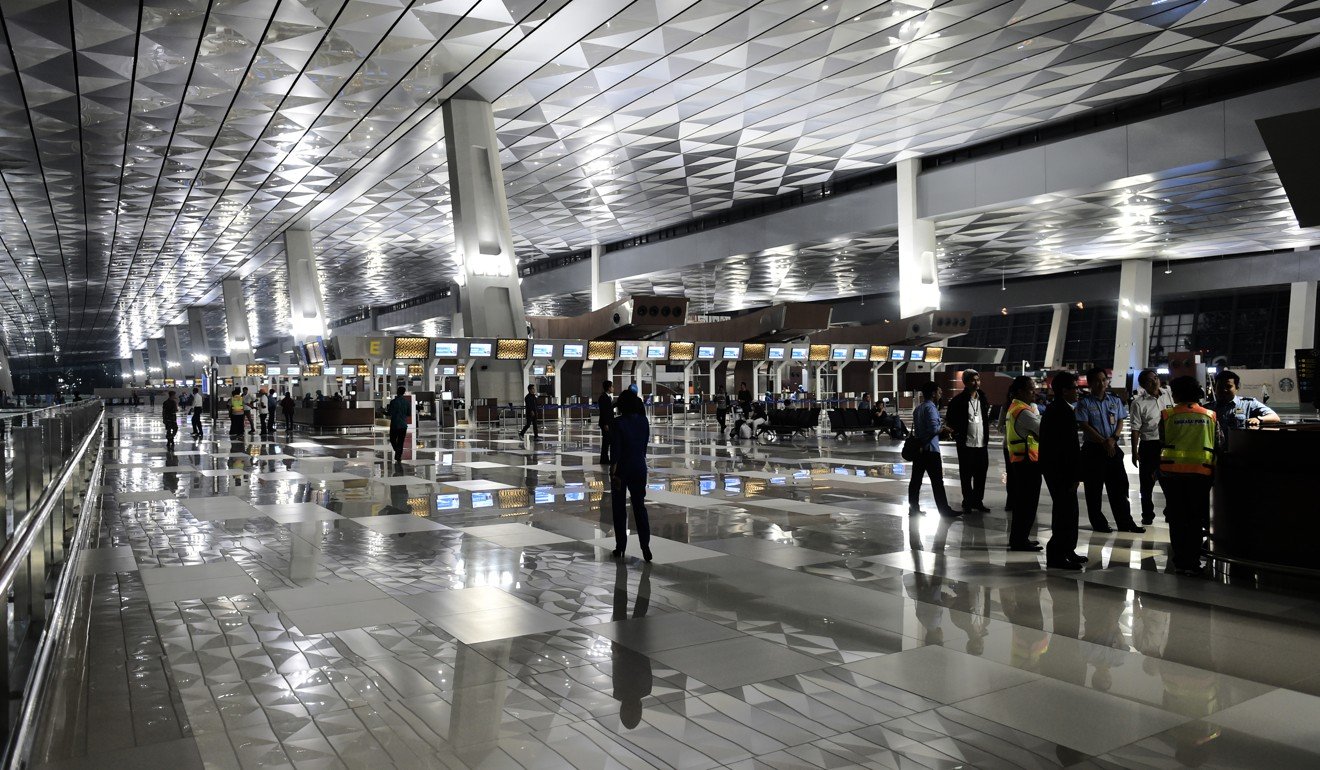 In an aggressive move, Whitesky also signed an agreement with state-owned airport operator PT Angkasa Pura (AP) II to construct a 260 billion rupiah (HK$150 million) heliport near the Soekarno-Hatta International Airport in the outskirts of Jakarta and provide helicopter charter services for immediate medical evacuations and VIP flights to and from the airport. It is also partnering with the nation's tourism ministry to boost promotional campaigns.
The concept of helicopter taxis has lately become global trend. In the last two years, Brazil's Sao Paulo has seen Uber with its UberCopter service and new competitor Voom competing to offer helicopter services for the locals. Earlier this month, German drone firm Volocopter developed a futuristic helicopter taxi aircraft to be commercially used in the near future.
Denon wants Indonesia to also be a big market for helicopter services and believes Helicity will help to achieve this. Speaking a few days before the official Helicity launch, he said that since the start of the year, the company has gotten many inquiries from potential travellers.
"We have been getting six calls a day, but the helicopter is only ready for launch on December 4. So we have some coming days that are already fully booked," he said.
Whitesky's Helicity service may serve as a trigger for a new helicopter charter industry - a number of players have planned similar services but seem hesitant about rolling them out to the public.
California-based Uber was one of the first to tout a potential helicopter taxi service when it introduced its UberChopper in 2015. Working in collaboration with Premiair, a chartered-flight company serving flights for corporate and VIP customers, Uber grabbed the nation's attention when it announced its plans, but the service has yet to take off.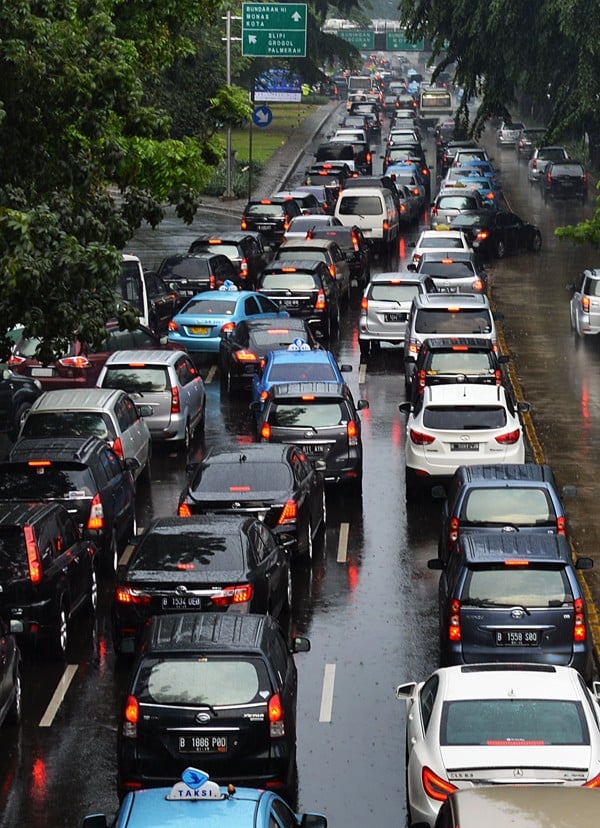 Competitor Grab also made headlines earlier this year by conducting a trial run of its chopper service GrabHeli, offering free rides to some of its customers. However, the company did not specify when it planned to have the service featured on its digital platform, saying that it was still looking for ways to make the business feasible.
"We are exploring the possibility to launch the service commercially," Grab Indonesia's marketing director Mediko Azwar told local reporters. "If it's feasible, then we will talk about the business model."
The financial feasibility of helicopter taxis is also the major obstacle for the plans of another company, property developer Jababeka. The high production and operational costs make it difficult for the company, which recently purchased 12 helicopters from Airbus to offer affordable rides for the general public. The company, which mainly serves flights for industry executives, charges around US$4,000 for a two-hour helicopter ride.
Aviation analyst Alvin Lie said that there has always been a need for helicopters as an alternative mode of transportation in Jakarta given its merciless traffic. The obstacle, however, has always been its high operational costs that continue to put it out of reach for the general public.
Alvin, a former lawmaker and director of an airport management company, said that the prices offered by Helicity are "reasonable" and the service is likely to sell well. However, he said the service would face a big threat in the form of the Jakarta-Bandung fast train – set to begin operation in 2019, which travels at a similar speed to a helicopter, but at a far lower costs (expected to be around 200,000 rupiah per passenger).
For would-be investors, Alvin also sees potential business risks for helicopter operators in an untested market. Buying dozens of helicopters is OK if the company already has commitments from clients to regularly use them, but trying to go forwarded without such guarantees is a bold move, he said.
"If the market is clear, then it would not be a big risk. But if the market is not yet clear, even four helicopters would be a big risk, never mind 40," he said.