As Vietnam prepares to welcome up to 17 million international tourists this year, a 30 per cent increase on last year's record, even those in the nation's most impoverished regions are ready to reap the benefits.
Among them is Zu, a Black Hmong woman from the tiny village of Ta Van in northwest Vietnam, who walks the rice terraces of her neighbourhood for almost six hours every day.
She married at 16 and had her first child soon after. Now 24 and a mother of two, Zu takes tourists on treks around the Dao minority villages just outside the district's capital and one of Vietnam's major tourism destinations, Sapa. Her story is of perseverance and entrepreneurship as strong as the granite mountains from which her family home protrudes.
"I learned English from tourists, mostly," Zu says as she leads our group through a small bamboo forest on the edge of Ta Van. "It took me six months."
The new language meant she was able to start offering her services as a tour guide. "Before this, I was selling scarves and bags like the other women in the villages. But there were so many of us doing the same that I didn't make much money," says Zu. "I get tired from walking, but this work is better for my family."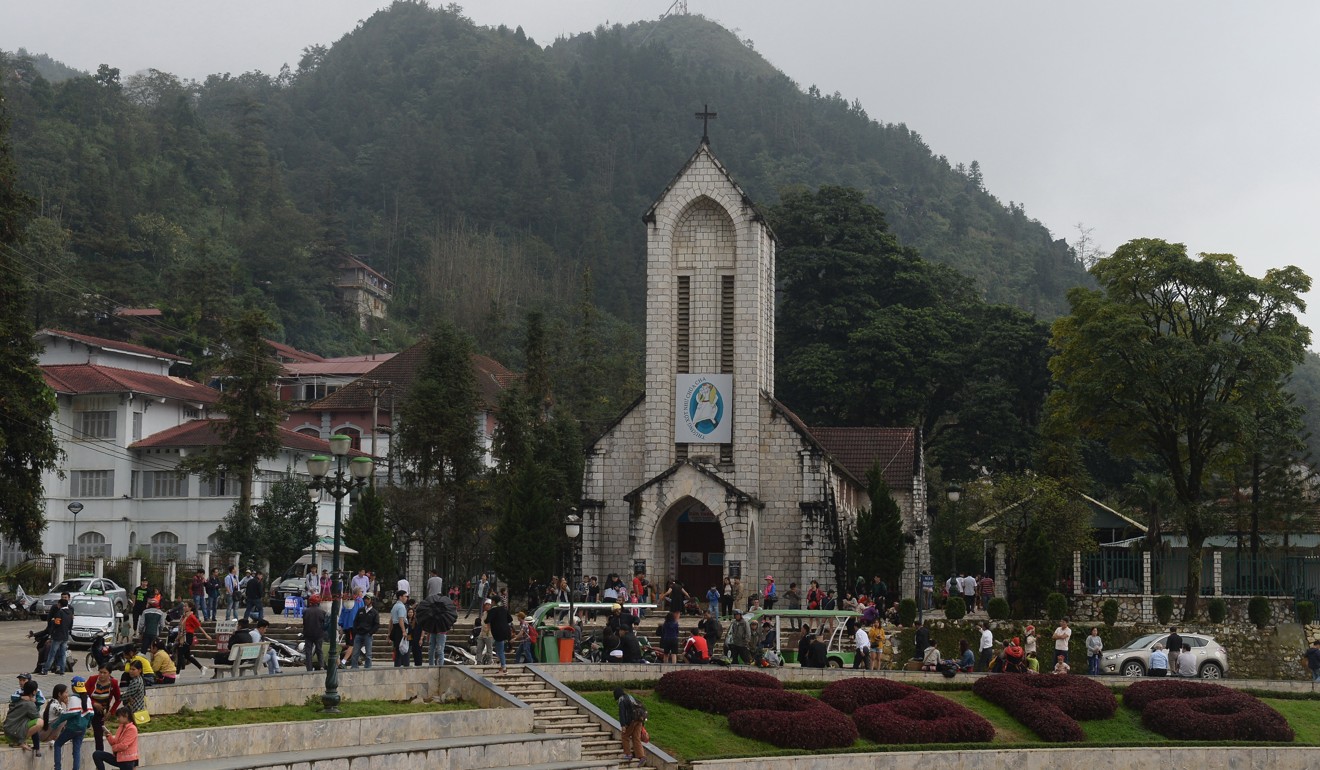 The small, blissful, highland town of Sapa that Zu knew in her youth now resembles a half-finished construction site. In typical Vietnamese fashion, workers in casual clothing shout to one another to hold that piece of wood more steady or to pass another few bricks. They teeter on the edges of high-rise scaffolding that, within the year, will be peeled away to reveal a new skyline of big, bright, neon-signed hotels.
Of the 500 accommodation facilities (featuring 6,000 rooms) in the Sapa district, 154 homestay facilities have sprouted up in Ta Van and neighbouring villages. Just over 3 million tourists visited the Lao Cai province last year. By 2020, the provincial government predicts the same amount will visit Sapa alone.
For Zu, this presents an incredible opportunity. "I sometimes go up to Sapa to find work," she says, divulging herself as one of the many women in their colourfully embroidered Black Hmong or Red Dao attire who chase tourists in Sapa's main square, offering souvenirs or treks.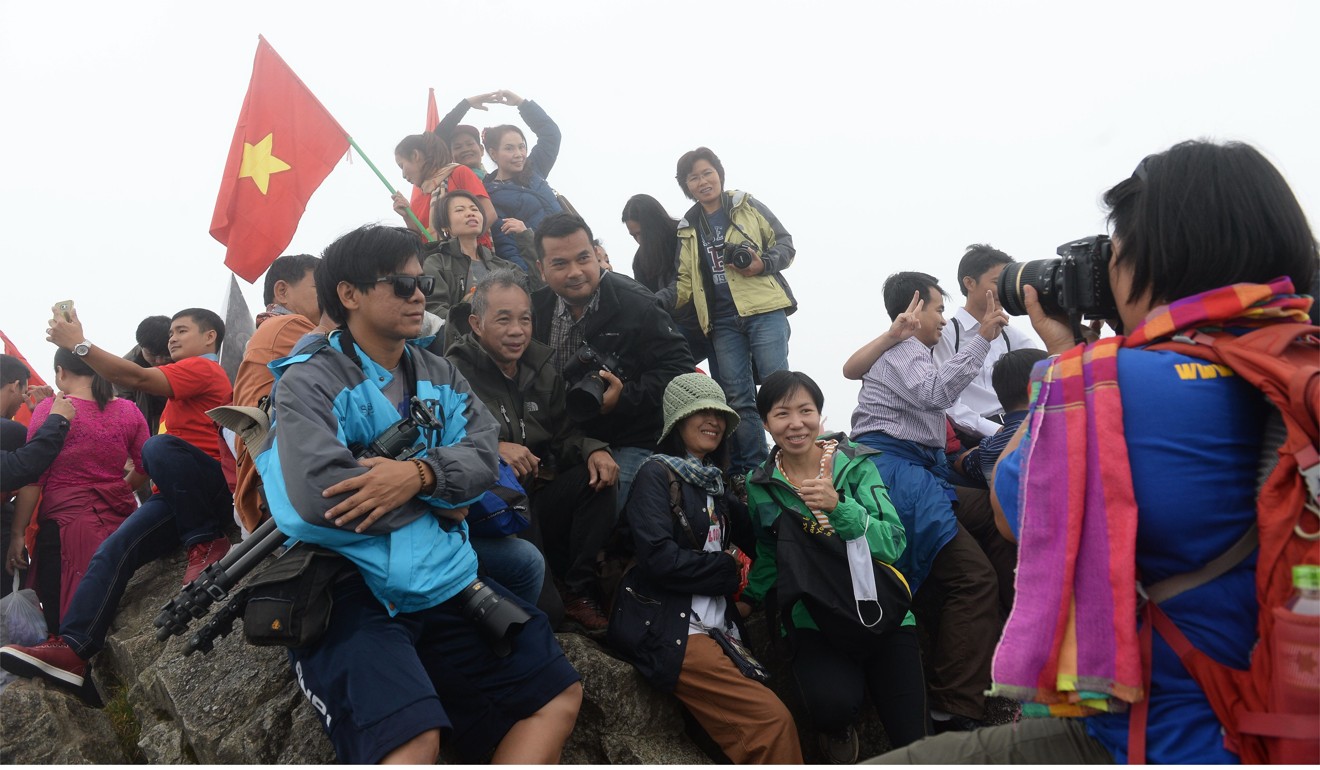 Several times, Zu has convinced visitors to stay a night or two at her family home – a welcome bonus on top of her tour guide income. But her home is small and already crowded with two children, a husband, in-laws and whatever animals happen to wander inside. Zu also realises her home is a little too authentic for most foreign travellers. "I'm saving up money so we can build a proper homestay, with more room and facilities," she says.
Contributing about 7 per cent to Vietnam's gross domestic product, tourism falls far behind sectors such as agriculture (17 per cent), industry (39 per cent) and services (44 per cent).
But tourism significantly affects the growth of these larger sectors, and this is why the government wants to make it a key economic sector by 2020.
According to the country's Foreign Investment Agency, Vietnam attracted roughly US$33.1 billion of foreign investment in 2017, a year-on-year rise of more than 80 per cent. Much of this is flowing into areas like Da Nang and Nha Trang on Vietnam's east coast, where the warm weather and sprawling beaches make an appealing tropical getaway.
Drive along the coastal stretch of Da Nang and you can see the concrete skeletons that will soon become the resort paradises of CocoBay, Sheraton, Vina Capital – the list goes on. Here, US$3.6 billion was invested by foreign development companies last year alone.
Many kilometres north of Da Nang, and an eight-hour drive southeast of Sapa, is the world-renowned Halong Bay. Amid the towering limestone pillars and wooden junk boats scattered across the bay are the rugged jungles of the region's largest island, Cat Ba. It's here, at the southernmost tip of Cat Ba, that a modest street sign points in the direction of the "Tourist Area". And indeed, perched on the waterfront, is a rainbow streak of hotels, shops and restaurants. Signs plastered onto walls and railings promise "Free Wi-fi", "Western Food" and "Happy Hour".
Among the buildings sits the newly refurbished Mona Homestay and Restaurant of which Cat Ba local Thang Pham is part-owner and manager.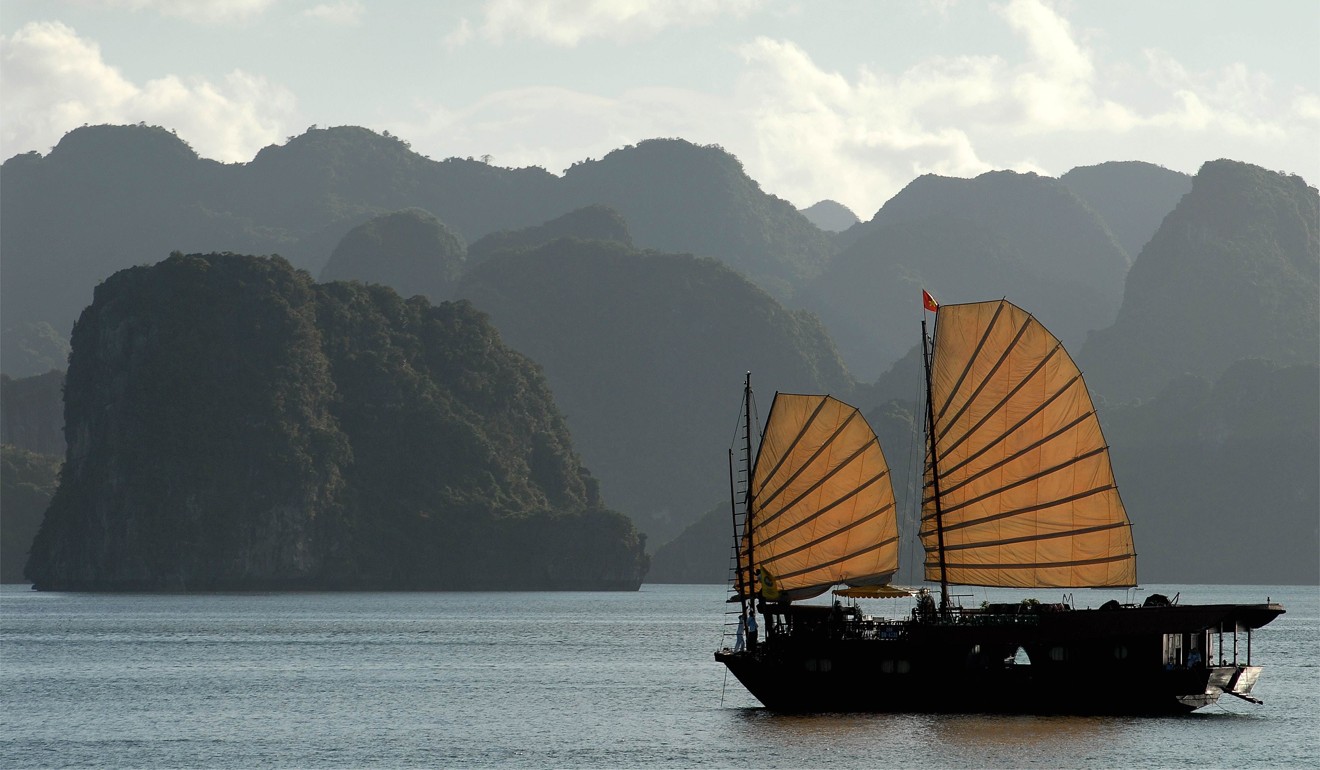 Thang graduated from the nearby Hai Phong University as a tourism major in 2011.
After several years serving as a tour guide, Thang decided it was time to "stop and focus effort and energy in this little homestay in my island".
"Tourism is good for Cat Ba, but the way people do it is not good in general," says Thang. "We still have a lot of rubbish in the bay, no waste processing area and high-quality workers don't want to work on the island.
"But I've lived and worked here for more than seven years and I believe Cat Ba is even more beautiful than Halong Bay."
Thang knows his beloved Cat Ba will change dramatically over the next few years, especially the main town where Mona Homestay overlooks the boat-filled sea. He cites a promotional video released in April 2017 by development companies. The five-minute animated exposition of the planned works on Cat Ba and surrounding islands shows a 21km over-the-sea tram system connecting the towns of Cat Hai and Cat Ba. The massive project also includes three golf courses, an amusement park and several developments to increase the tourism potential of nearby areas.
"Some parts of the island will lose their natural beauty, but more people will come, especially domestic tourists, and people will have more opportunities to [do business]," Thang says.
Then he needs to go because new guests have arrived. Thang will make sure they are happy – he needs to stay competitive and his effort shows through Mona Homestay's 5-star ratings across sites like AIRBNB, Booking.com and TripAdvisor.
It's 6pm on a Thursday night. Thang has shown his latest arrivals to their room and is now readying the kitchen for the dinner rush. Several hundred kilometres northwest, Zu is preparing dinner for her family. She is home from a full-day trek and domestic life has begun.
For both, 2017 was a good year. And with their fingers on the pulse of the opportunities coming their way, they, like many others in Vietnam's tourism industry, anticipate this will be their biggest and busiest year yet. ■