It used to be said that when American stock markets caught a cold, Asian stock markets needed to worry about influenza. The turbulent events of this week on global stock exchanges partially vindicates this adage but something has changed and it's quite profound, namely that the major Asian markets of today are proving to be less excitable than they used to be.
In percentage terms, Asian stock prices this time have fallen pretty much in line with their US counterparts. Compare that with the stock market crisis of 2008, when average share prices in New York and London dropped by 35 per cent and 31 per cent for the year, respectively. That year, Asian prices fared far worse. Shanghai ended the year with a breathtaking 68 per cent fall, in Tokyo prices slumped by 42 per cent and in Hong Kong the market ended the year down 48 per cent.
We are now just a decade on from that seminal 2008 crisis and what has changed in Asian markets (with the notable exception of the Chinese markets) is that individual investors make a less significant contribution to market turnover, meaning that the bulk of the trades are in the hands of less panicky professional investors.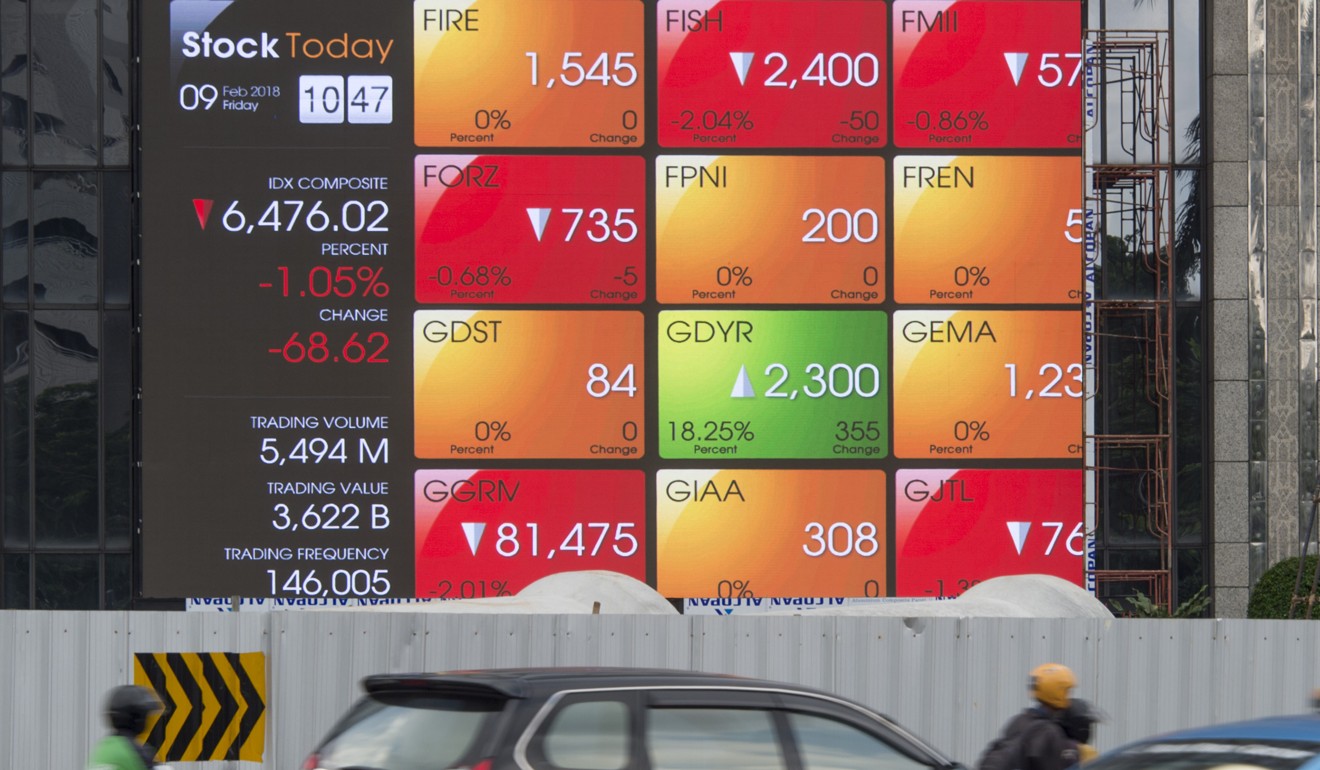 Also, although this process was well under way a decade ago, the markets have become more international. London's benchmark FTSE index, for example is no longer a proxy for British companies but for major multinationals with a London listing. In Hong Kong, despite its international aspirations, the local stock exchange is increasingly becoming a proxy for the performance of mainland Chinese companies while the New York exchange is edging away from its traditional domestic bias to reflect a much broader range of global companies.
The effect of this internationalisation works both ways because funds from the West are much more likely to be flowing East and the way these funds are allocated tends to mean that a big change in, say New York, is likely to be rapidly reflected in places like Hong Kong.
Another dubious benefit of this internationalisation is that Asia is starting to demonstrate its ability to spread some of its pain in a Westerly direction. For example, US markets took quite a hit in August 2015 following the devaluation of the yuan and then again in January 2016 over fears of a slowdown in China's economic growth.
Things were very different during the Asian financial crisis, sparked by the Thai government's decision to devalue the Baht on July 2, 1997. Thailand is hardly a major part of the international financial system but the kindling ignited in Bangkok spread like wildfire to the overheated markets of all other Asian countries.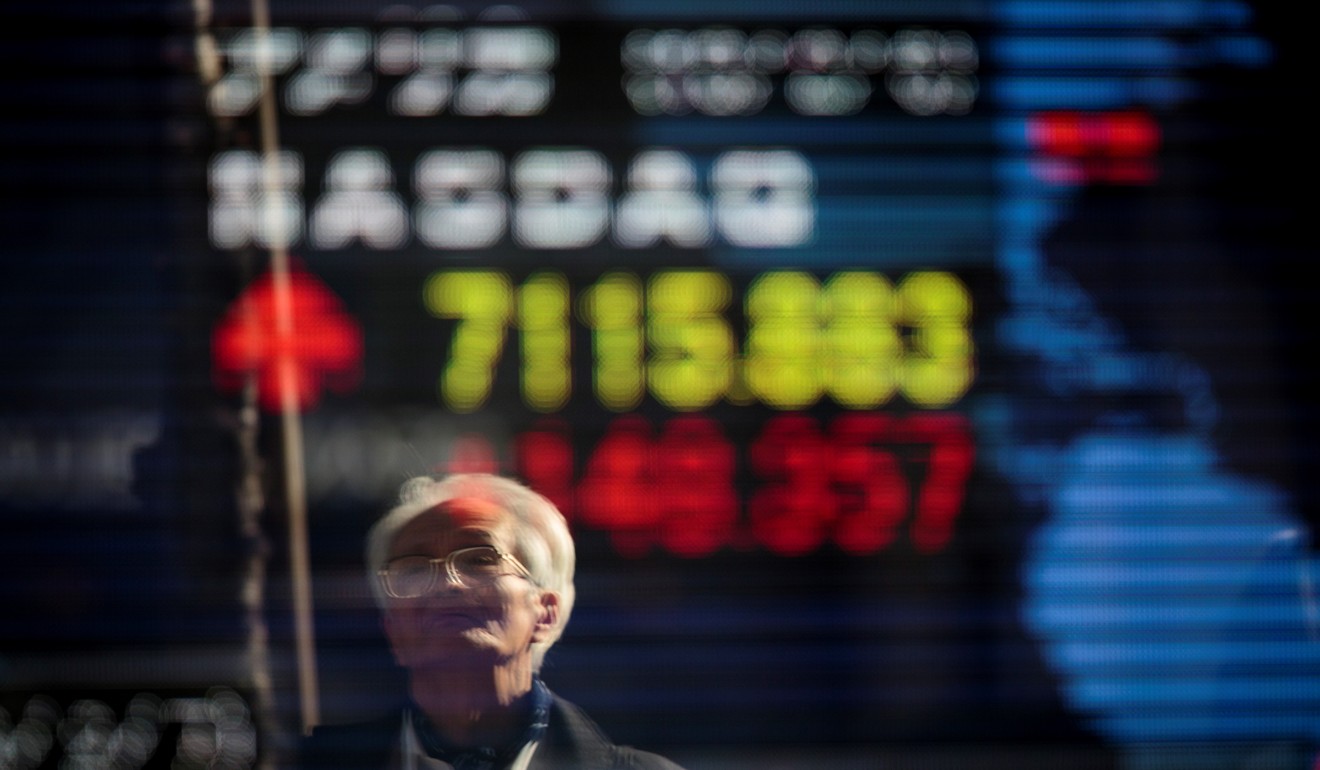 At the time, Hong Kong's stock market was considered to be the most international in Asia but in reality it was largely a domestic market run by a cabal that turned out to be both corrupt and incompetent. In full panic mode the people who ran the market decided to shut it down for a week, thus bottling up the price slump rather than avoiding it.
News of the dramatic closure flashed quickly around the world but aside from a temporary blip in share prices in both Europe and the US, the rest of the world largely ignored what happened in Hong Kong and for that matter shrugged off the entire Asian crisis.
It somehow seemed to be bitterly unfair that market contamination only flowed in one direction. Yet here we are again, with Asian markets tumbling after taking a lead from New York. This is despite the fact that valuations of companies on major Asian bourses are far less demanding than they are in the US. Moreover, economic growth in Asia is pretty solid, and even Japan is climbing out of the doldrums. Yet none of this matters when the great juggernaut of the New York Stock Exchange starts to roll.
WATCH: How good was 2017 for stocks in Hong Kong?
It may be argued the US economy is also in good shape but, in case anyone has missed the point, the state of an economy at any given time rarely provides a key to understanding short-term market movements. The markets have a life of their own which may eventually catch up with economic reality but do a lousy job of providing a series of snapshots of how things are going.
What's happening now is what has happened many times before, which is simply that market valuations have overshot realistic prospects of earnings and share prices are starting to reflect that reality. In New York, before the plunge, the average price earnings ratio stood at around 24 times, an unsustainable figure.
This is not the case in places like Hong Kong where the price earnings ratio hovers around 16 times, comparable to Singapore's slightly more demanding 18. These figures are on the high side compared with historic averages but are not alarmingly high.
Nevertheless, and precisely because Hong Kong investors come from all over the place, it is contamination fears that are moving the market, not careful analysis. But we have finally reached a stage where stock market influenza is more evenly spread and although Asian markets are infected, at least the markets spreading it are experiencing an equal amount of pain. It's a small comfort. ■
Stephen Vines is a Hong Kong-based writer and entrepreneur