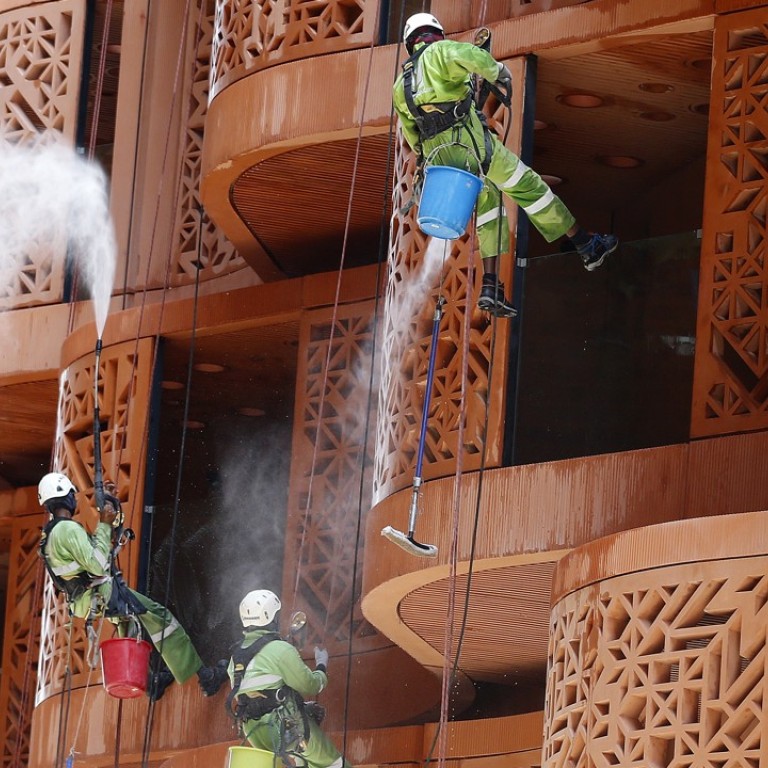 Oil-rich Abu Dhabi's Masdar City: green oasis or green ghost town?
Once billed as a one of a kind zero-carbon footprint city, the project finds itself sorely behind schedule and more or less empty. But some say it still has potential to change one of the world's biggest consumers into conservationists
As the wind howls through the narrow empty streets in Abu Dhabi's grand ecological experiment, a deep sense of isolation sets in.
There aren't any hotels, supermarkets and shopping malls. Residents are few, with many restaurants half empty during lunch hour. The silence is punctuated by the occasional "rat tat tat" from a construction site.
The sun is nearly at high noon, but the streets are shaded from the harsh Arabian sun – an feat made possible by the planners who designed the city – but adds to the strangeness of the place.
Welcome to Masdar City, a multibillion dollar development which was supposed to be the world's first emissions-free city yet stands a chance of becoming an eco-friendly ghost town.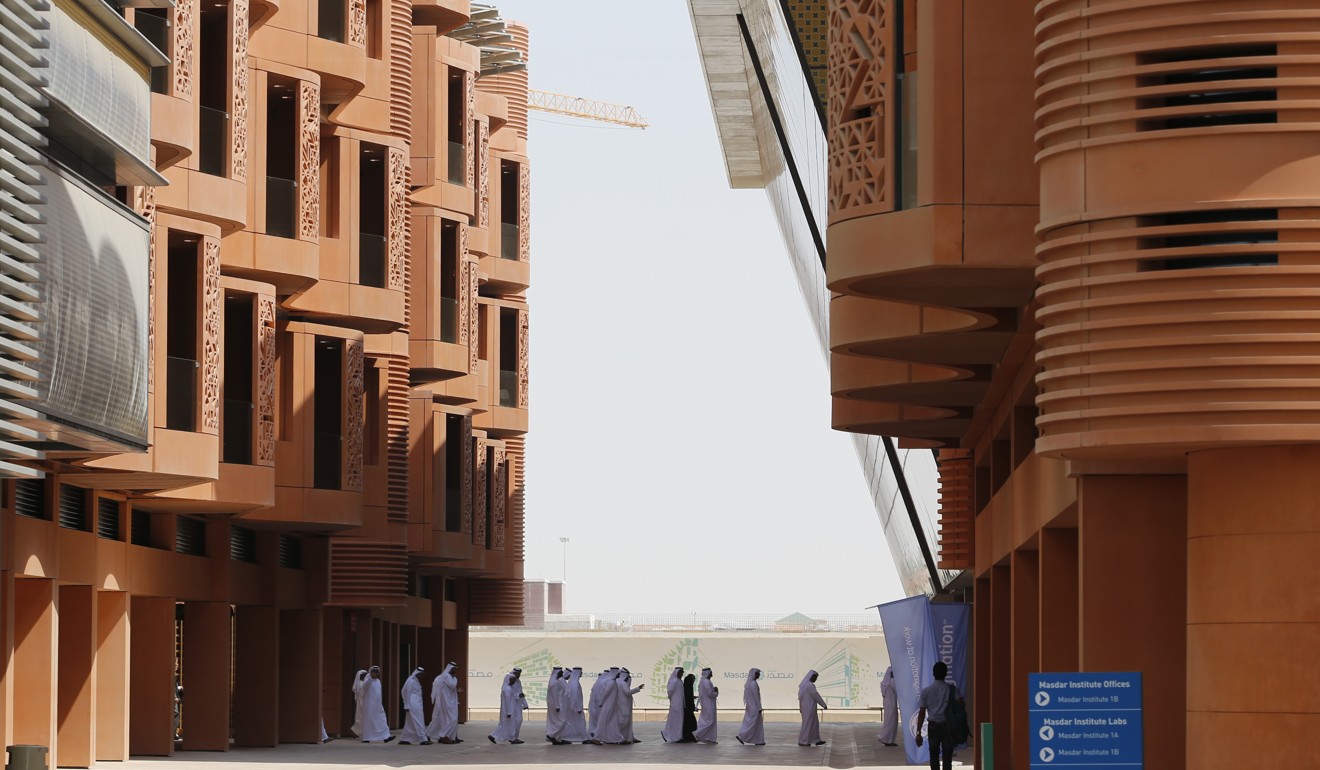 "I've heard people calling this place 'a green ghost town', and sometimes I feel the same way," says Wafaa al-Antali, an Emirati graduate student from Fujairah who studies at the city's Masdar Institute of Science and Technology.
There is no denying the ambition of the project, especially for the tiny emirate of Abu Dhabi, the capital of the United Arab Emirates which holds the seventh-largest proven reserves of oil in the world.
Buildings here are oriented to catch prevailing wind for cooling. Solar panels are installed in rooftops and public bikes are parked along the road for transport instead of cars.
In the heart of the city stands a four-storey research facility, where a new generation scientists specialising in clean technology are being trained.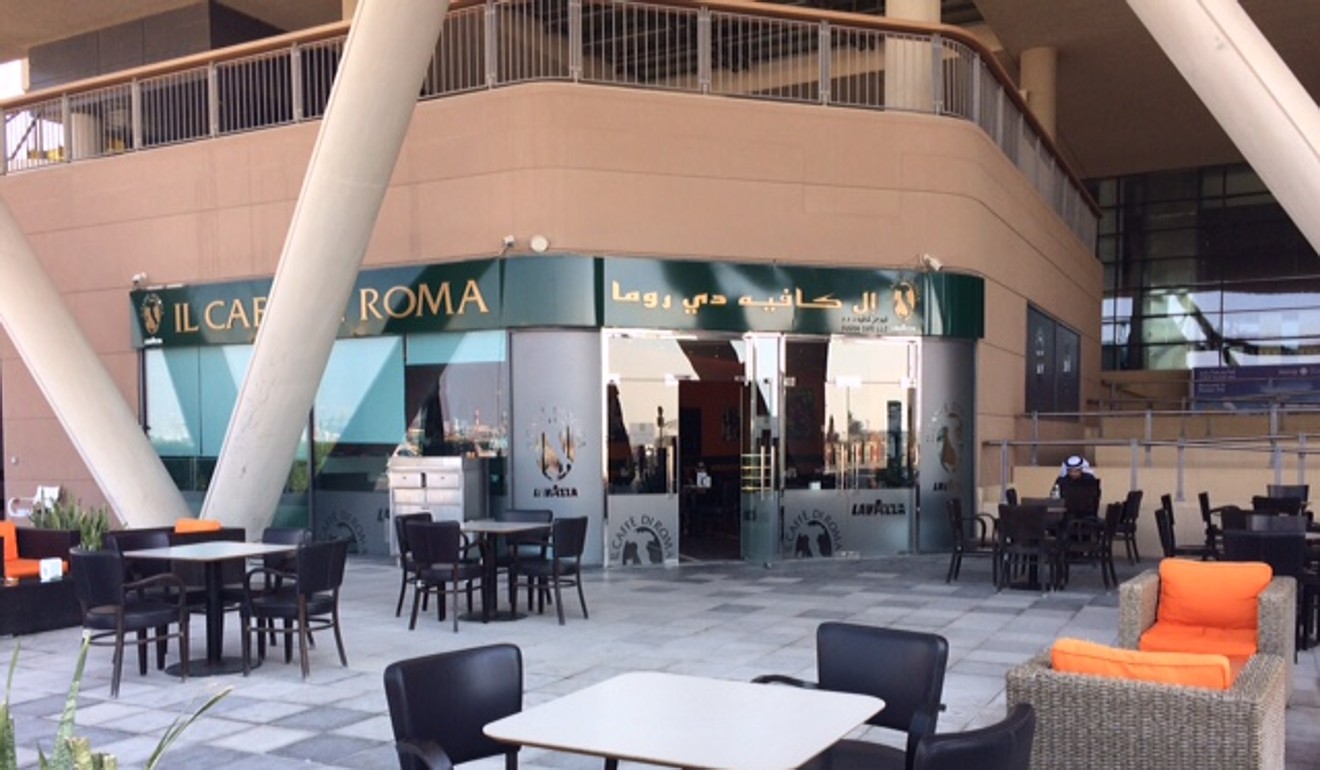 But the lack of people who have signed up for this living experiment is striking – leading to just as many worries about the project as there were wows when it was first conceived.
It's been a decade since planners first broke ground on the project – which boasted of becoming the first zero-carbon footprint city in the world – a testimony of the commitment the UAE has to sustainability despite its vast oil wealth. But now that plan feels more like a mirage, leaving some to wonder what the future of the so-called Future City will be.
Since 2008, only 260,000 square metres of urban areas – or 7 per cent of its planned 3.7 million square metres – have been built, with another 700,000 square metres of new development ongoing.
Expected to be completed two tears ago, the project's completion date is now 2030. And visitors who once were told of being chauffeured about the city by a driverless car now find themselves walking, as the coverage of Masdar City's signature autonomous transport system has been reduced from citywide to two stops.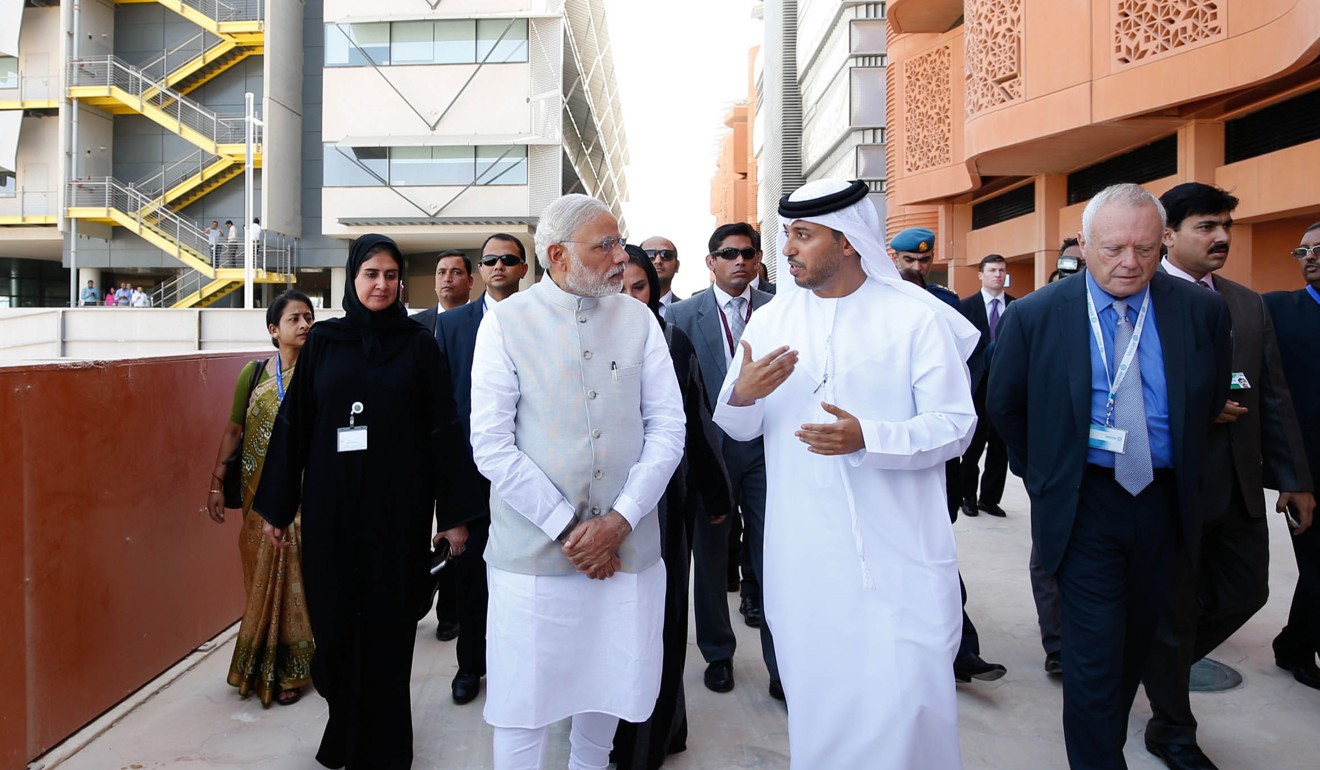 But what is really missing here is people, the backbone of any city. Bon, a security guard at a bank in downtown Masdar, knows this well, as the lack of visitors allows him to sit for a chat at 10.30am on a weekday.
"There aren't many people coming here anyway," says the young guard, an expatriate – like much of the country's workforce – from the Philippines who only gave his first name. While leaning on an empty sofa in an empty office hall, Bon tells This Week In Asia: "Sometimes, we had 10 customers the whole day. Sometimes, only five."
That's not much of a surprise as fewer than 3,500 people work in Masdar City, with 1,300 calling the place home. The city was intended to host 45,000 people by 2016 and attract additional 60,500 daily commuters.
Until Masdar City's first residential building was completed last year, al-Antali and her some 300 schoolmates had been the only residents here for years.
Even now, al-Antali says the place feels so lonely sometimes it scares her.
"After 5pm, this place is done. When I walk here at night, I'm afraid there would be a zombie," she says, laughing.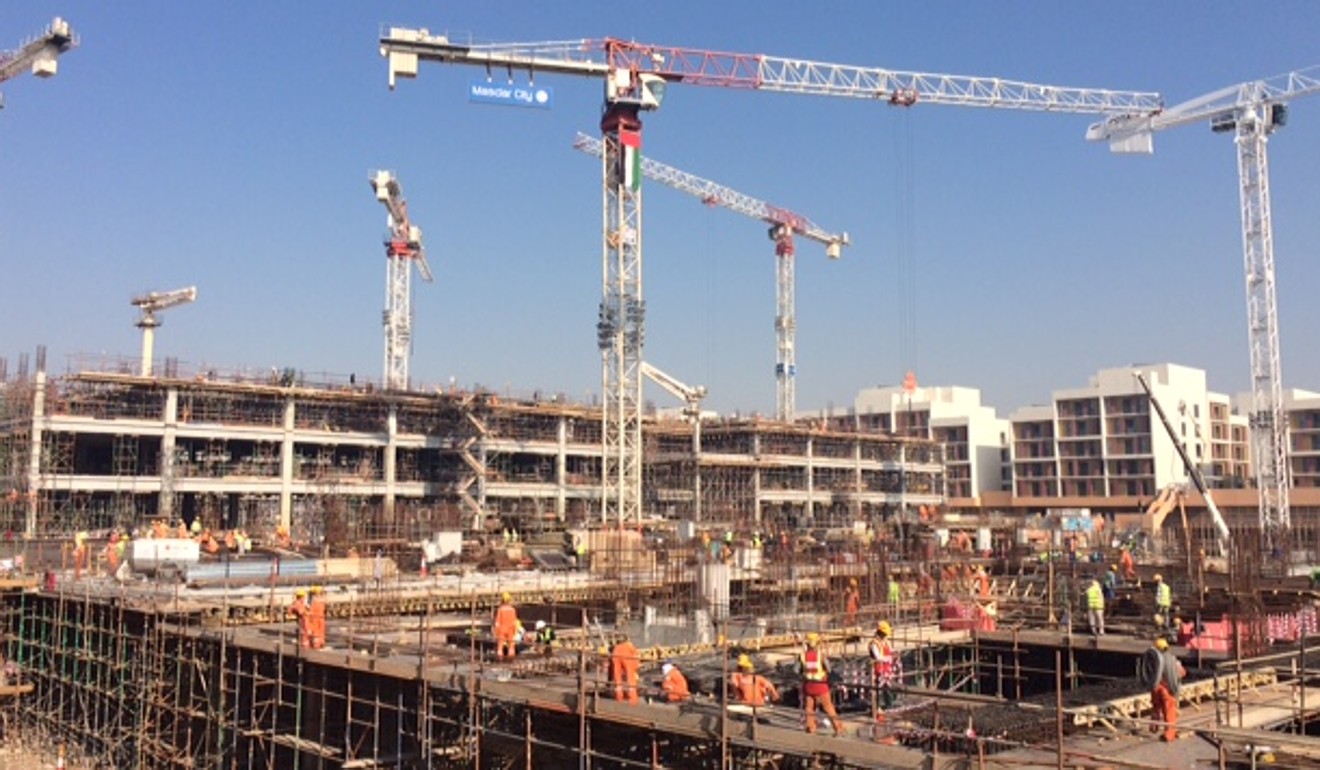 Zombie fears aside, Masdar Institute has offered students free tuition and accommodation to lure more students to campus. The city has also rolled out the red carpet for cleantech companies worldwide, with incentives including the exemption of corporate taxes and the freedom to operate with 100 per cent foreign ownership.
Still, those incentives have not attracted as many people as al-Antali, 30, says she hopes for when she decided to come here to study.
"When I first came here three years ago, Masdar City was very quiet. Unfortunately, it is still very quiet."
Part of the blame for the lack of people, says Chris Wan, who oversees the design of Masdar City, is the 2008 global financial crisis, but the other part is a learning curve when a society goes from consumption to conservation.
For years, wealthy Emiratis paid little attention to their consumption. There are more sports cars on the road than public buses, and central cooling runs year-round in buildings even though January average temperature in Abu Dhabi is as low as 20 degrees Celsius.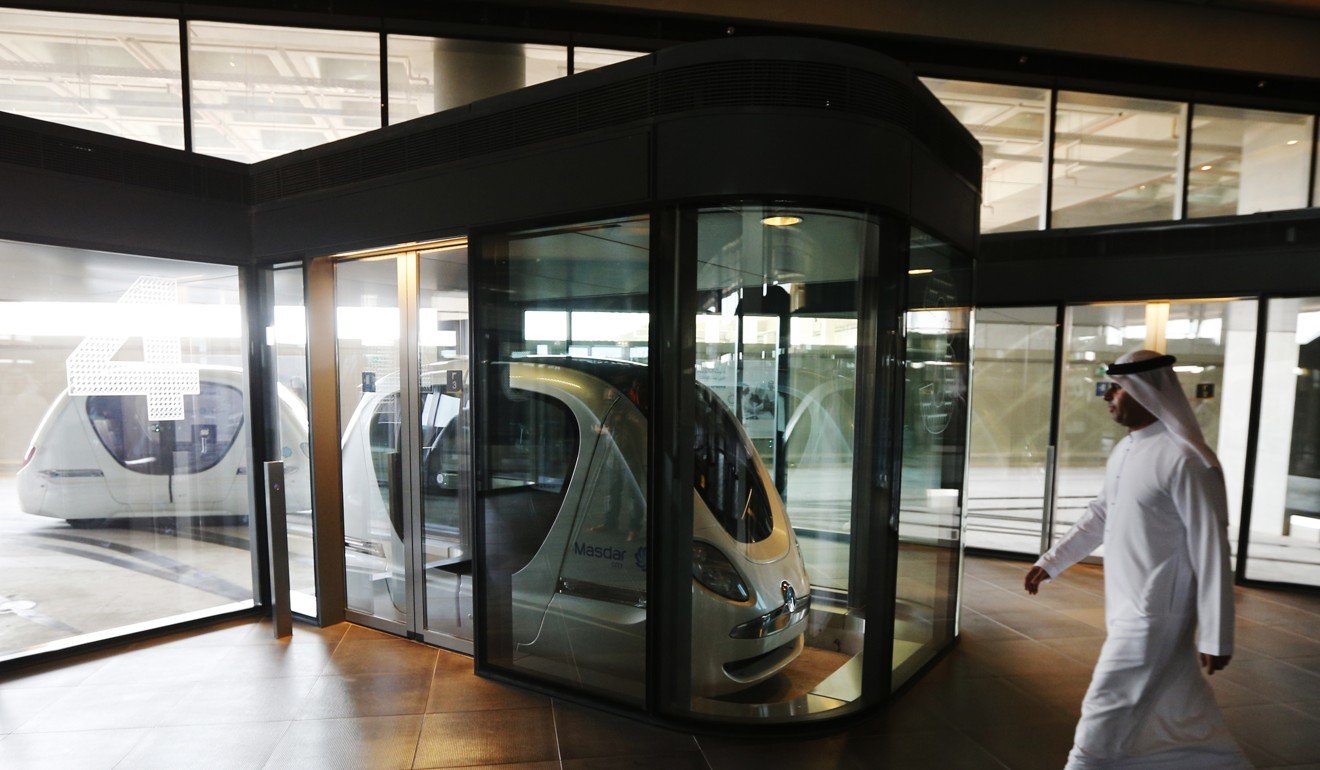 A 2016 report by the global conservation body, WWF, showed that, per capita, the ecological footprint of the UAE is at least twice larger than the global average. One of the goals of Masdar City was to cut that consumption by at least 40 per cent but "it takes time to research, innovate and understand what it means to build economically and sustainably", Wan says.
The city's development is gaining momentum, he says, thanks to a recovered global economy and improved technical know-how.
"Our rough expectation is to have 50,000 people living here by 2030 and we also expect another 40,000 daily commuters," Wan says. "With the current growth rate, it is absolutely realistic [to achieve those goals]."
But Masdar City is nowhere near another goal that helped it gain global recognition.
Although the city has built a 10 megawatt solar farm – one of the first in the Middle East – urban planners here no longer talk about running the city on 100 per cent renewable energy. Instead, half of its power supply will come from grid electricity by 2030, a revision Wan says is still in line with the commitment to sustainability.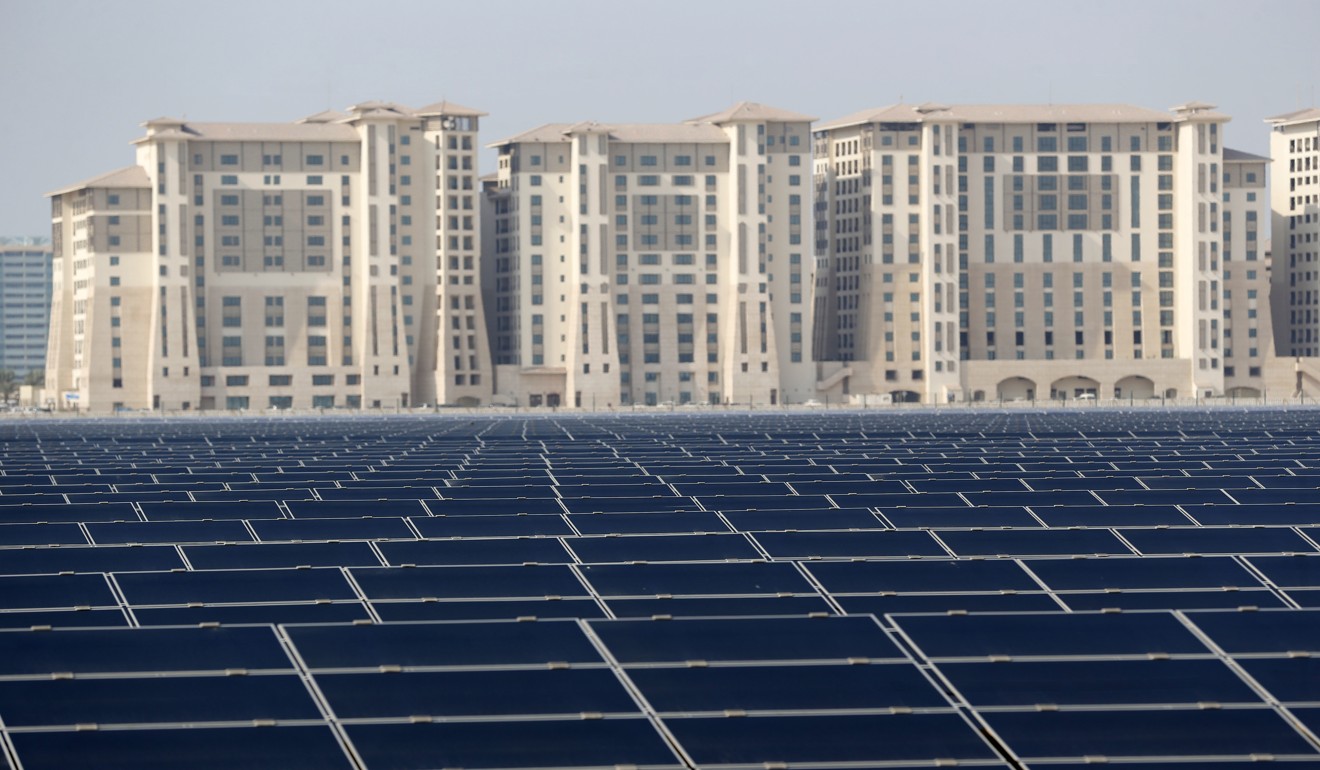 "Sustainability does not only mean the environment but also means economics."
He says Masdar, the state-backed company behind the construction of Masdar City, has invested in domestic renewable energy projects that so far have generated electricity sufficient to power Masdar City six times over. And with more solar panels being installed in the UAE, "perhaps before we finish our project, the grid that is feeding electricity to Masdar City will be completely powered by renewable energy".
While critics may scratch their heads over Wan's explanation – natural gas currently holds a lion's share in the country's power generation – there are indications that Masdar City has brought the Emirates, the world's fourth largest oil exporter by volume, one step closer to a future beyond oil.
The city's desire to go green has attracted 537 entities – mostly clean-tech businesses – to move in, including the International Renewable Energy Agency, an intergovernment organisation which chose to have its headquarters in Masdar City over Hamburg, Germany.
With the city serving as a playground for eco-engineers, Wan's team recently built the UAE's first energy-neutral villa using energy-saving techniques and rooftop solar technology. Meanwhile, its sustainable designs – such as a 45-metre wind tower which sucks air from above and pushes cooling breezes through the city – has not only attracted tourists but also lured in homebuyers.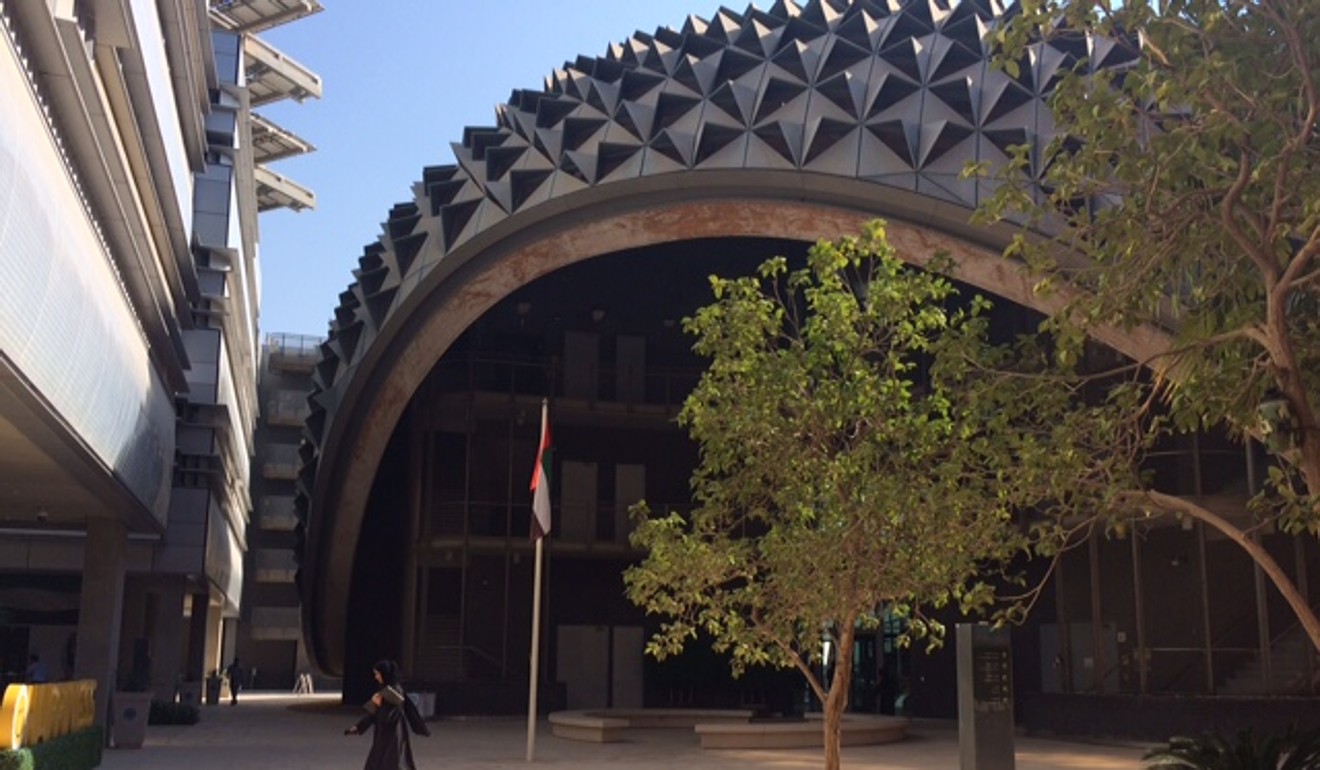 "I really like Masdar City because it is environmentally-friendly," says Ned Martin, who plans on becoming a resident. The American marketing specialist, who works for an airline with an office in Masdar City, says the decision is "doing his part" for the environment.
But for others, the future of Masdar City is still up in the air.
"Plans can be changed so quickly here. I have already seen three different versions of the master plan over the last four years," says Boo Hyun An, a researcher at Masdar Institute. An, who occasionally helps guide visitors, says every time a delegation came, he would have to check the development plan for revisions.
"We really have no idea what Masdar City would look like in the future," he says.
What seems clear, however, is that An, 38, has no intention to move in the near future.
"Abu Dhabi has more things to do and entertainment is diversified. What am I going to do here at night?"