When Bishwesh Shrestha started out in 1997, he was a bit of an oddball in Kathmandu's travel business fraternity. Not many were interested or cared about Chinese tourists. Nepal Airways had just one flight from Osaka through Shanghai, with just 20 seats reserved for Chinese passengers. But he was convinced that China was where the future lay.
Shrestha convinced a relative who had studied in China and spoke the language to go into business with him. Together they went to China and got to know a few agents "who were doing Nepal very hesitantly".
"I set myself a target of 500 Chinese tourists for the first year. Somehow I managed to achieve it," says Shrestha, managing director of Shuang Qi Tours. There was no looking back. Now he handles 6,000 Chinese tourists every year, as China emerges as one of the most important source countries for Nepal's critical tourism industry, accounting for 7.5 per cent of its GDP.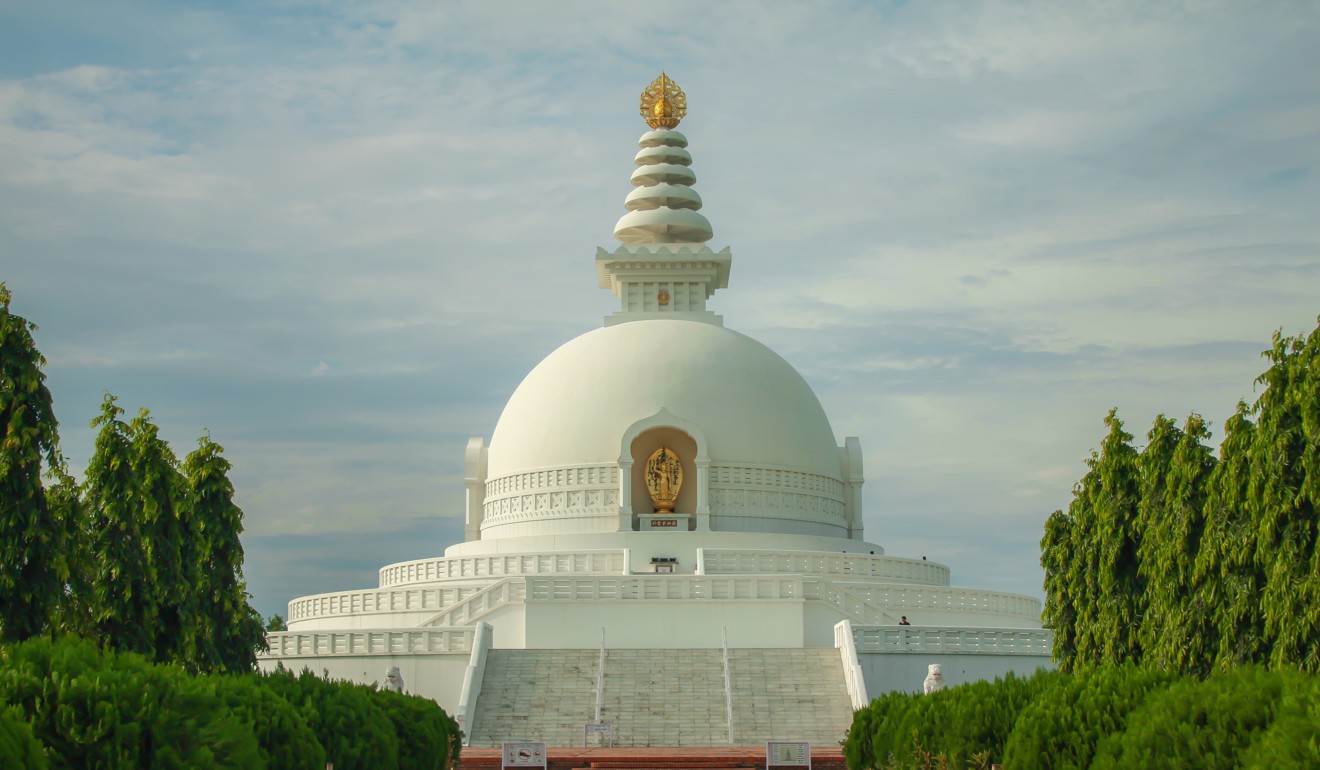 "Only a decade ago, Chinese tourists amounted to about 30,000-35,000 annually. This year we are expecting nearly 40,000 for this Lunar New Year holiday season alone," says Deepak Raj Joshi, chief executive of Nepal Tourism Board. "After a brief slowdown following the 2015 earthquake, Chinese arrivals have picked up again. At 20-30 per cent annually, it's the fastest growing segment of tourism in Nepal."
Last year, India still remained the top tourist source country, with 160,000 air arrivals, followed by China, at 104,000. "This year, we expect about 160,000 to 170,000 from India, and China to narrow the gap substantially by going up to 130,000 to 135,000. While Indians are travelling further afield, Nepal is still a new destination for the Chinese," Joshi says.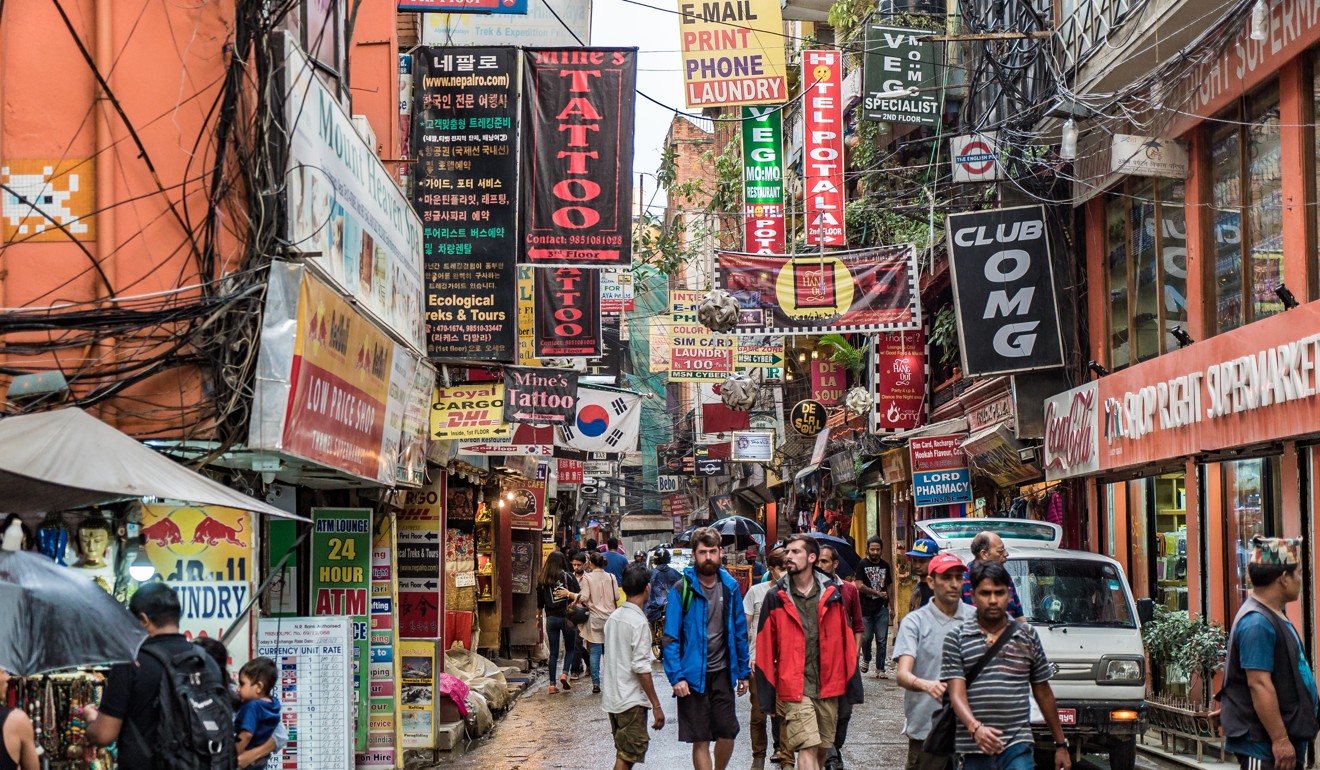 "Actually the party hasn't even started," Shrestha says. China is building airports at popular holiday town of Pokhara, gateway to the Annapurna Circuit trekking trail, and Lumbini, where the Buddha was born. Chinese tourist numbers are expected to shoot up once these airports kick in. "But the real game changer will be the extension of the Qinghai-Tibet railway to Nepal."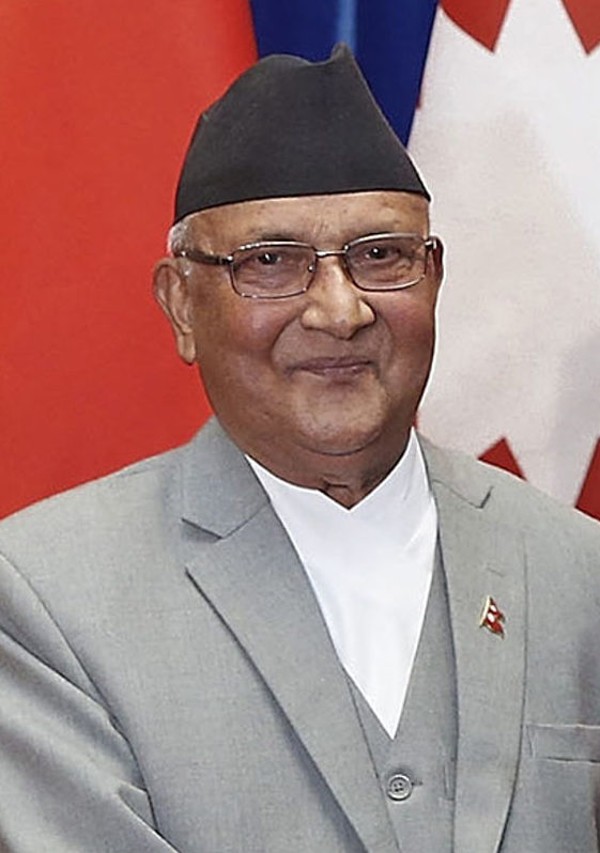 In an exclusive interview to This Week in Asia, newly elected Prime Minister Khadga Prasad Sharma Oli expressed interest in extending the railway to Kathmandu. China is already working to extend it to Shigatse and then Kyirong in Tibet. Close to the Nepal border, Kyirong is about 75km from Kathmandu. Nepal is also understood to be working on a plan to build a road tunnel between the border town of Rasuwagadhi, which is just 25km from Kyirong, and Kathmandu, which would radically shorten the travel time between the Chinese border and the Nepalese capital.
Five Chinese carriers now serve Nepal. But once cross-border land traffic picks up, Chinese tourist numbers are expected to grow exponentially. Last year, some 18,000 Chinese tourists entered Nepal via Rasuwagadhi as Nepal is also benefiting from the rise of tourism in Tibet since the construction of the Beijing-Lhasa railroad. According to Joshi, if the Chinese railway route is connected to Lumbini, Nepal can safely expect up to 2.5 million Chinese tourists a year. Last year, the total number of tourists from all countries was 1 million.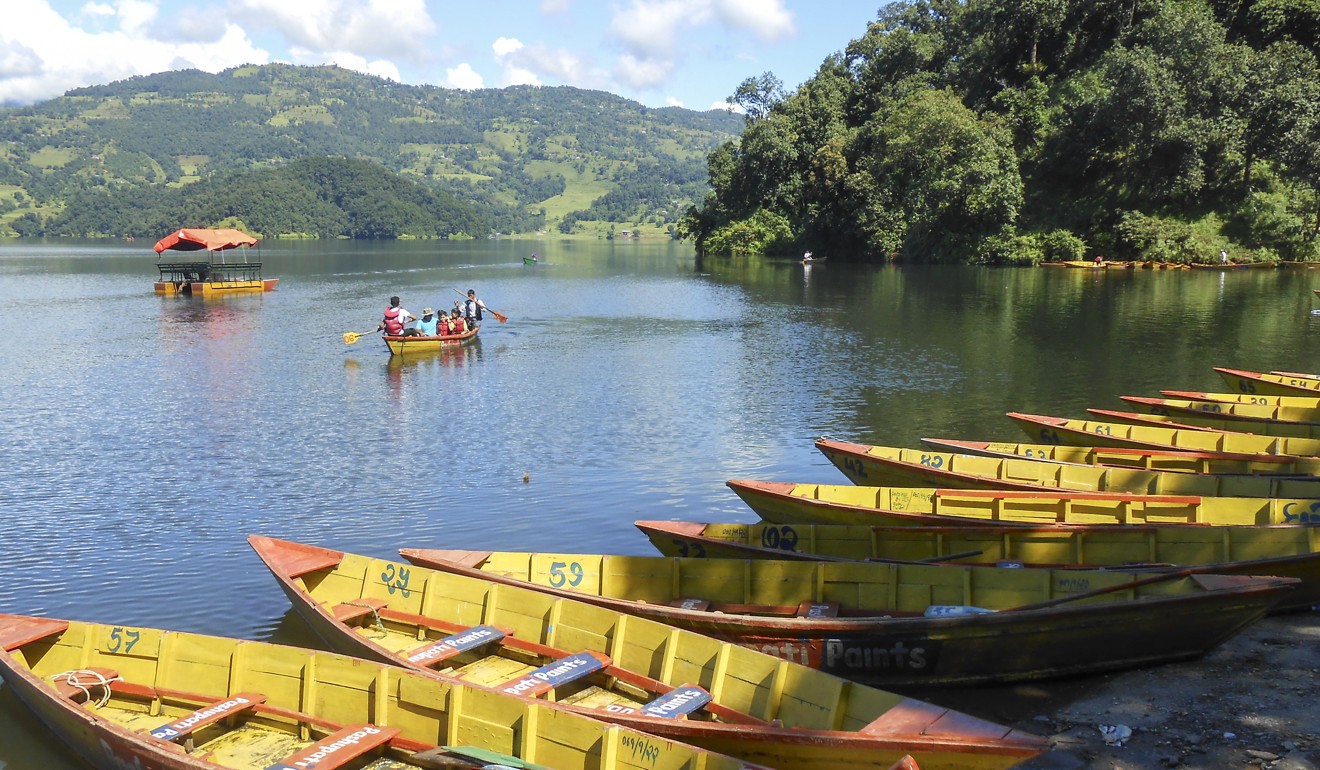 "Nepal is quite unlike anything I have ever seen. The people are so friendly, and the pace of life is so different," says Ximing Guo from Shanghai, exploring South Asian Chinese cuisine at a small "Chinese restaurant" in Kathmandu's Thamel area. Once a favourite with hippies, parts of Thamel could now be mistaken for a neighbourhood in a Chinese city, overrun by Chinese signs for restaurants and guest houses. "I didn't want to go into a Chinese-run restaurant as I've heard so much about South Asian Chinese food. It's a little spicy, but very tasty," says Ximing.
China is the top contributor to global outbound travel, currently comprising 10 per cent of the total. According to financial firm CLSA, it's expected to reach 14 per cent by 2020, when Chinese outbound tourist numbers cross 200 million. And destinations like Nepal will stand to gain as more tourists like Ximing opt for unique experiences rather than shopping.
Surveys by FT Confidential Research show that increased availability of goods at home means even first-time Chinese travellers are "focused on making memories rather than stuffing their suitcases". CLSA's surveys also show that "experiencing foreign cultures, enjoying nice environments, relaxing, and broadening horizons are increasingly more important goals for Chinese tourists compared to shopping".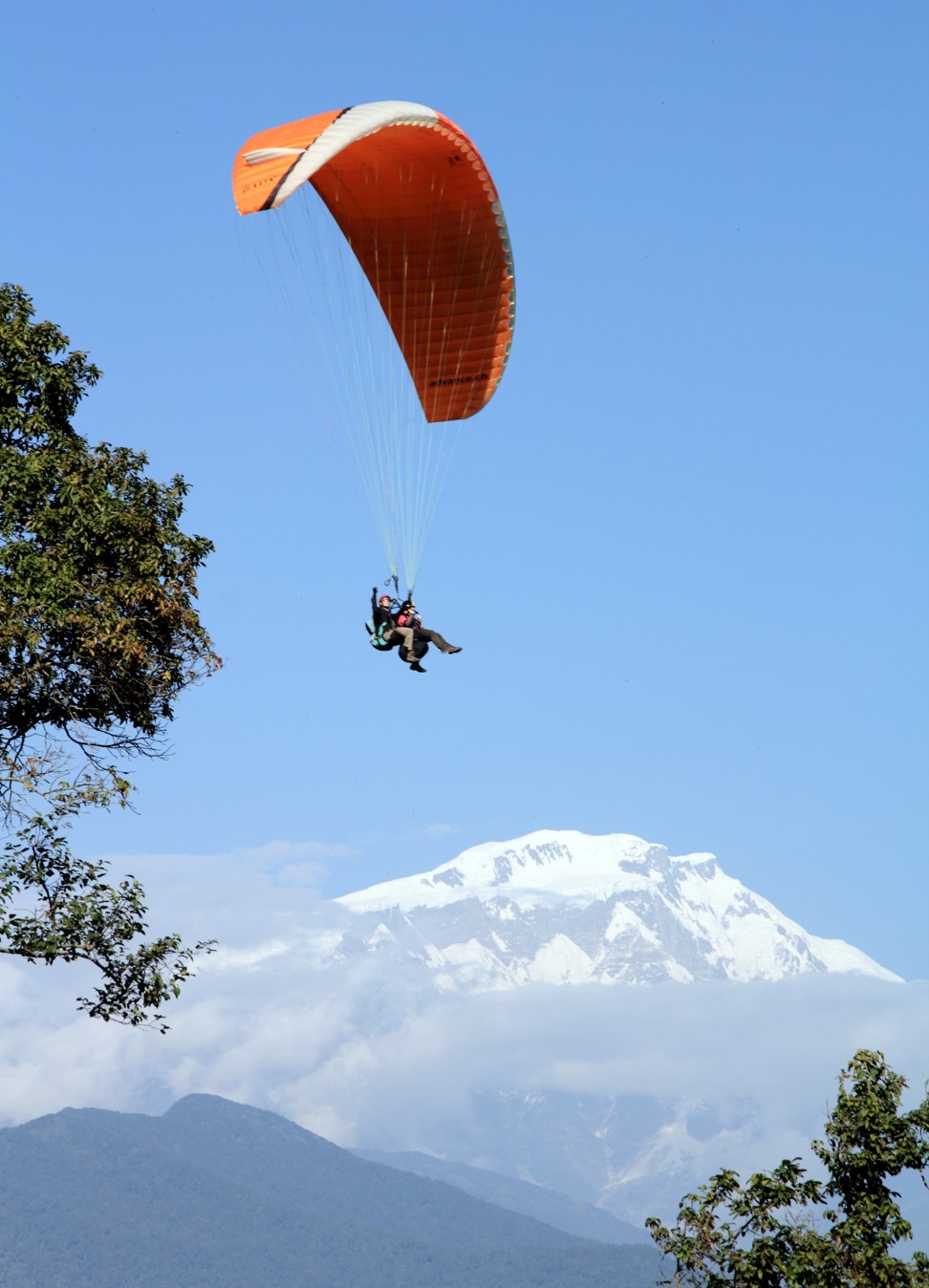 Pokhara, with Chinese signs, shops and hotels, is a perfect example of this new focus on Chinese, who flock to the city for paragliding and ultralight flying. The 2013 Chinese film Up in the Wind featuring Pokhara has done what Lost in Thailand did for Chiangmai in 2012. "Nothing we could do to promote Nepal would beat what Up in the Wind has done," says Joshi.
The only problem with Chinese tourism, as Shrestha sees it, is that their attractive volumes make tour operators drive down the margins. This happens largely because of the lack of luxury tourists from China. Hotelier Jugesh Shrestha has also identified this as a concern. But the problem, he says, lies in Nepal.
"We don't have world-class luxury hotels and resorts, that's why the rich Chinese don't come to Nepal a lot," says Shrestha, who is now building a super-luxury resort west of Pokhara, and also looking at other luxury properties around Nepal. "We can make serious money from Chinese tourists only when we start offering that level of services," he says. ■