A family feud worthy of a Shakespearean drama is being played out in Hong Kong's courts, where one of Japan's wealthiest men has enlisted the help of his daughter in a legal battle against his son.
It's quite a dilemma for Kazuo Okada, a self-made, septuagenarian billionaire who created a gaming empire through pachinko – a Japanese arcade game that resembles a vertical pinball machine. Now Okada, the 18th richest in Japan according to Forbes magazine and worth nearly US$3 billion, is locked in a host of legal disputes in Hong Kong.
Coming from a culture where filial piety is imperative, Okada was nonetheless ousted last year by his son from the Tokyo-based conglomerate, Universal Entertainment Corporation, which he founded almost five decades ago.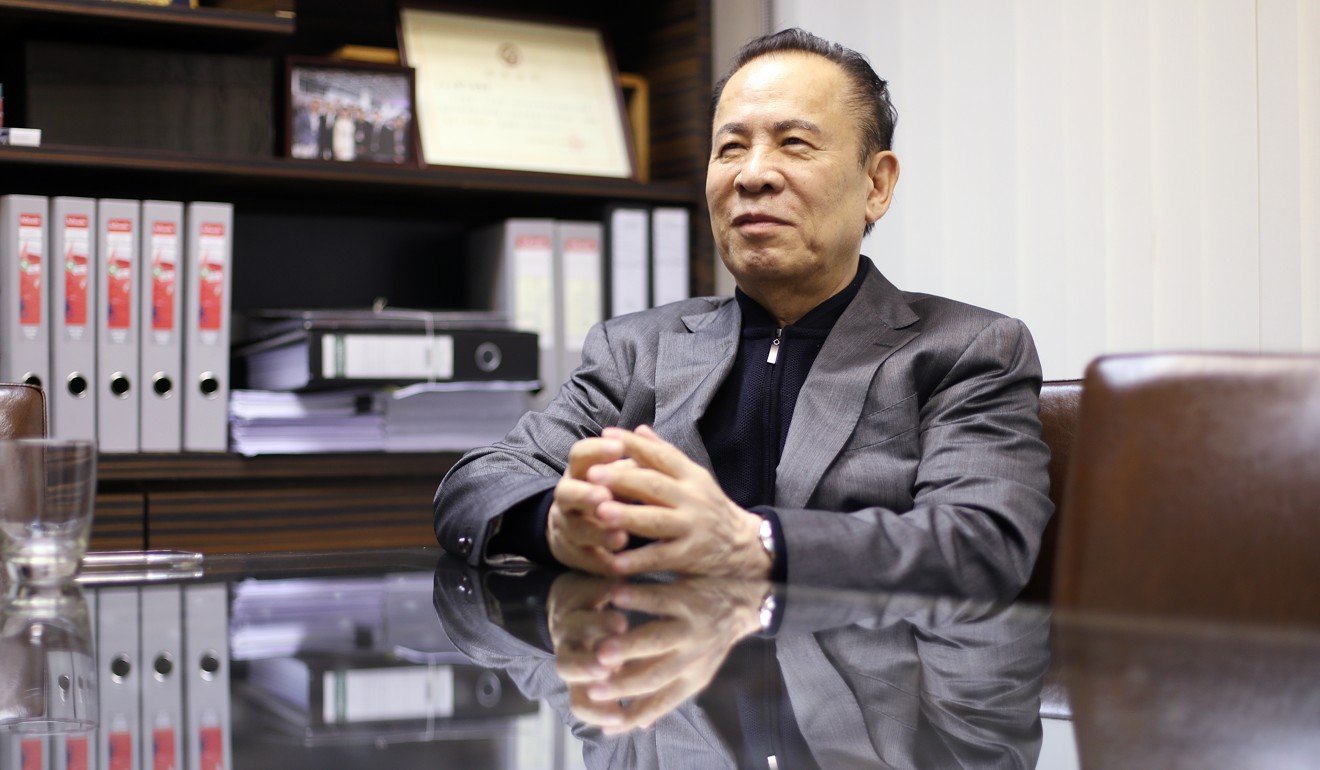 His struggle to wrest back control of his empire is now being played out in Hong Kong, where he is grappling to regain the directorship of a holding company from which he was also kicked out by his son. The Hong Kong firm, essentially a family company, holds the Okadas' shares in the Tokyo-listed giant.
Sitting at his solicitors' firm in Central, he speaks with a soft tone, occasionally smiling during a rare interview – a contrast to the seriousness conveyed by his grey Japanese-cut blazer and slicked-back hairstyle.
He talks about the difficulty of juggling family and business and reveals for the first time that his family's ongoing dispute has recently led him to team up with his daughter to lodge a criminal complaint against his son in Hong Kong.
"Complaining or suing family criminally is the worst thing," he tells This Week in Asia.
But he holds out hope he can restore not only his company but his family, too.
"I still believe that once we meet and talk … there is a high chance we can resolve it."
Born during the second world war in 1942, Okada rose to prominence three decades later after placing the right bets on pachinko, which began as a children's game but soon grew into a gambling sensation that became a staple in Japan's casinos. The industry grossed 23.3 trillion-yen (US$220 billion) and accounted for four per cent of Japan's gross domestic product as of 2015, according to Bloomberg.
As an agile businessman always on the lookout for opportunities, one of Okada's most notable moves was his foray into the gambling industry with embattled American casino mogul Steve Wynn, who was forced to step down as chairman and CEO of Wynn Resorts last month amid sexual harassment allegations.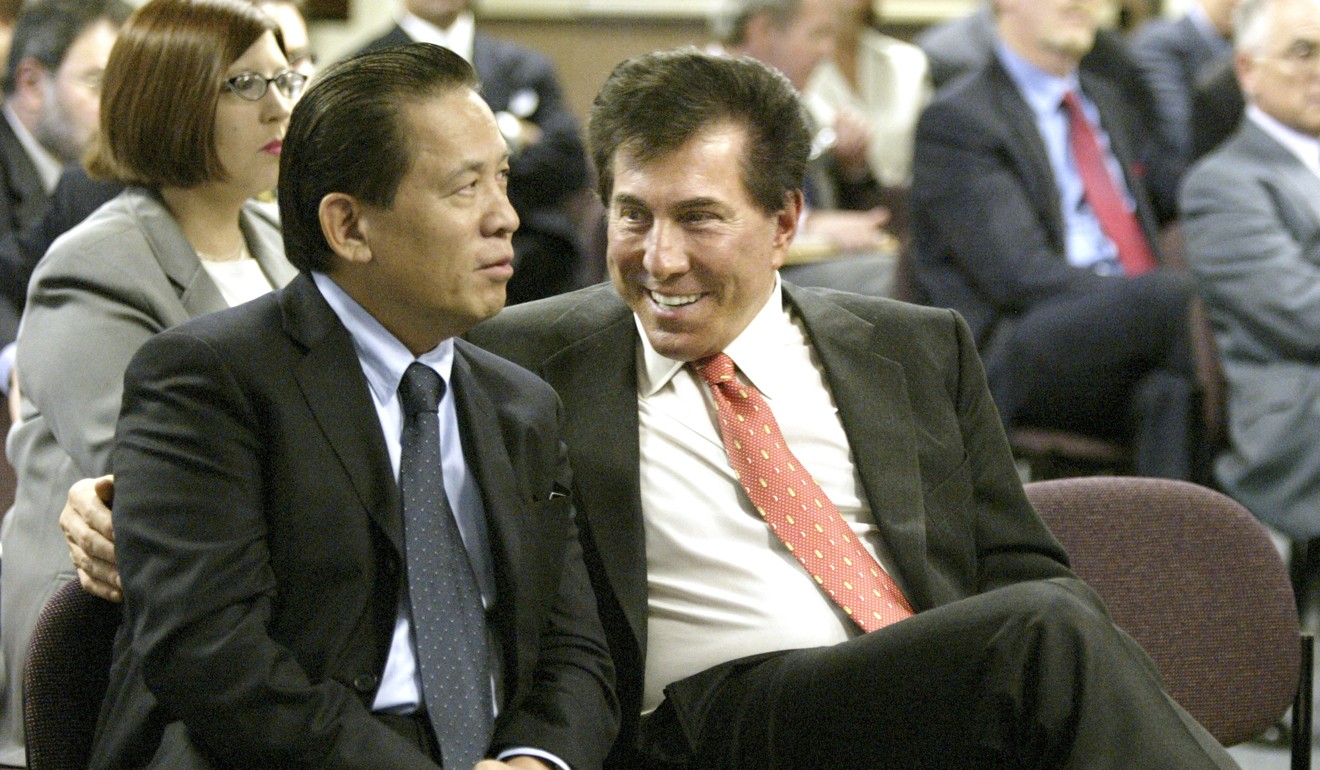 Okada was an early investor who helped Wynn conceive his first casino in Las Vegas in 2005. A year later, another casino was opened in Macau.
But that relationship turned sour in 2012 when Wynn Resorts forced Okada out of his 20 per cent stake after accusing the Japanese tycoon of breaching anti-corruption laws – accusations he has always denied.
The actions by Wynn Resorts came as Okada was developing a separate casino resort project in the Philippines.
A six-year legal battle ensued, ending just two weeks ago with Okada being awarded US$2.6 billion over a suit involving the forced redemption of shares.
Okada is magnanimous when looking back at his relationship with Wynn, refusing to paint him in a negative light.
"He is a talented person. I believe that Mr Wynn will be recognised in history," he says, praising the man as a genius when it comes to casino design and planning. "I knew that he would be successful. That's why I bet on his dream."
Attracted by Hong Kong's favourable business conditions, Okada set up Okada Holdings in the city in 2010. Through that company he and his family own 67 per cent of Universal Entertainment.
But in what he calls a "coup", Okada was ousted from both his companies in May last year as director – a move that stripped him of his decision-making. He remains a shareholder.
Okada argues that his son, Tomohiro, was misled by Universal Entertainment's current president, Jun Fujimoto, and others, whom he claims spread false accusations against him.
Universal Entertainment has accused Okada and another former director of misappropriating some US$20 million in company funds in three transactions during 2015.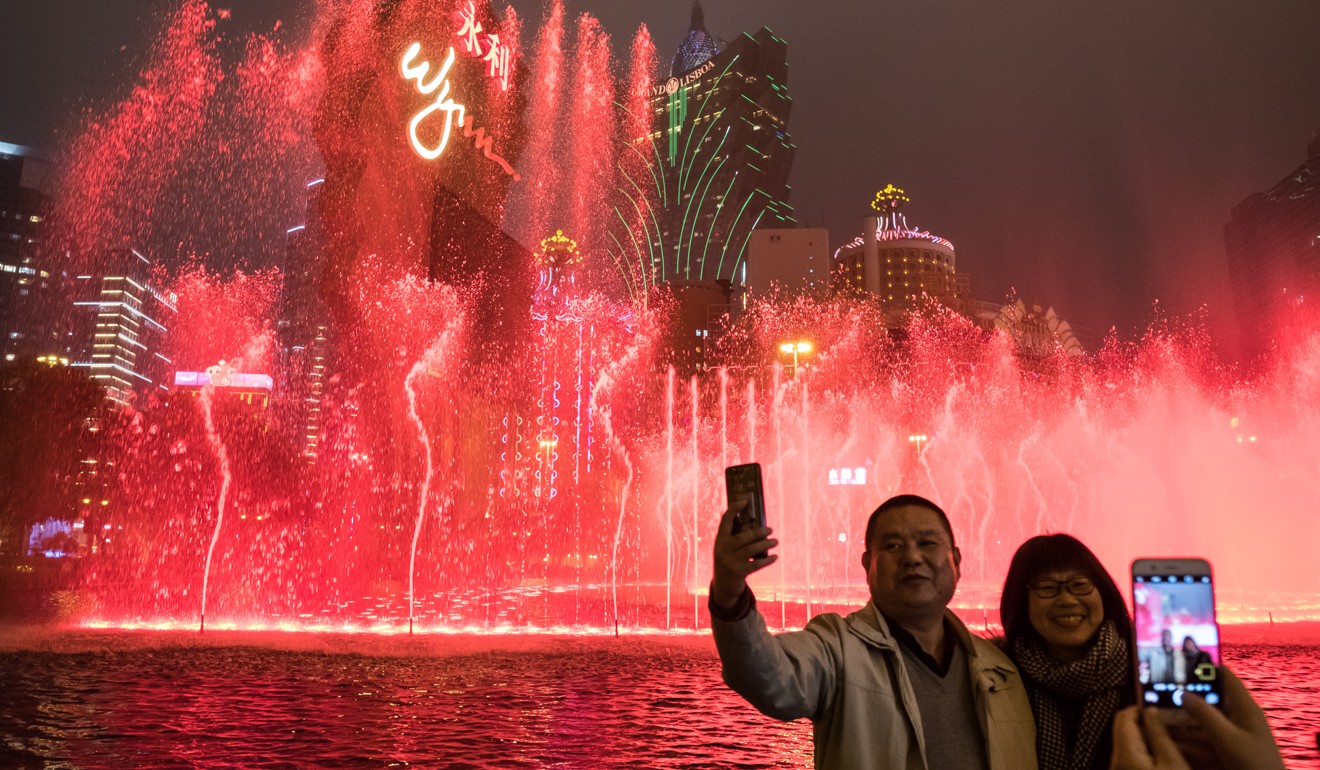 Because of the accusations, Tomohiro, who controlled a 43.5 per cent stake in Okada Holdings, allegedly mislead his sister, Hiromi, who owned 9 per cent, to hand over her shares, making Tomohiro the majority stakeholder. He was then able to remove his father, who holds a 46.4 per cent stake in the company.
But after Okada spoke to his daughter, Hiromi decided to file a suit asking the Hong Kong High Court to order that the transfer of her shares was invalid. She also filed a criminal complaint with Hong Kong police on March 9 with the help of criminal barrister Cheng Huan SC, accusing her brother of a financial crime.
Hiromi's decision to take the side of her father could be a major step forward for Okada, according to Professor Shige Makino, from the Chinese University of Hong Kong's Department of Management.
"Kazuo believes that since the combined share of Kazuo and Hiromi is over 50 per cent, he would be able to hold an extraordinary meeting of shareholders of [Okada Holdings] and come back as the chairman," he says.
Meanwhile, Universal Entertainment is also suing Okada, accusing him of negligence related to the three transactions when he headed the Tiger Resort Asia Limited, a Hong Kong-based subsidiary which runs Okada Manila.
Okada has refuted the allegations.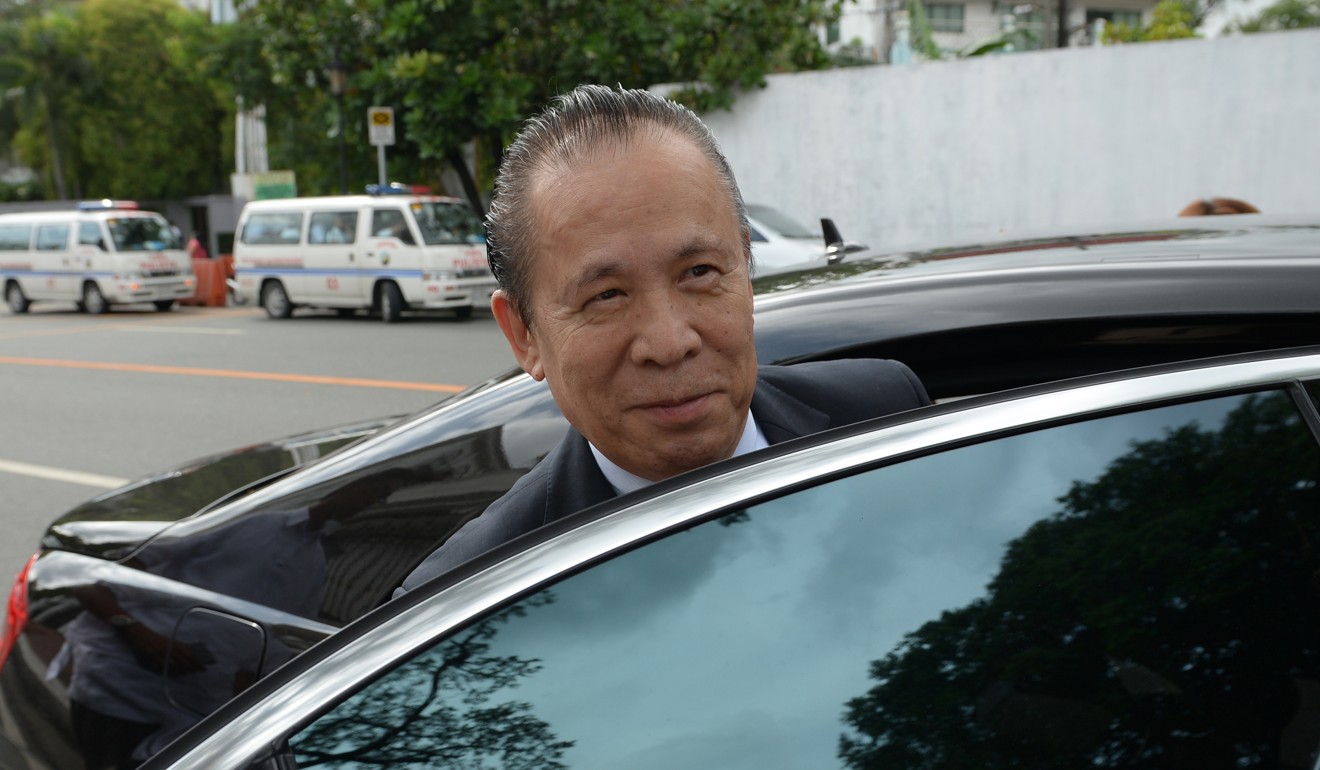 Universal Entertainment, Fujimoto and Tomohiro could not be reached for comment.
Despite this legal saga, Okada describes his relationship with his children as "not bad", saying he has to strike a balance between raising his children and his business.
He has always hoped the dispute could be resolved by talking to his son, something he hasn't done in months.
"Just talk face to face. That's the best," he says.
He is devastated that there's now a rift between his son and daughter because he knows how close they once were.
"Blood is thicker than water," he says, adding that it has always been his desire to hand the company to his son. "I still believe that once we meet and talk … there's a high chance we could resolve it."