Driving south from the city of Dubai to Seih Al-Dahal, the view along the road takes on a discomforting rhythm for environmentalists: skyscrapers mushroom in deserts; a yellow Ferrari zips through streets; and every few miles a service station comes into sight, reminding travellers of where the wealth of this tiny Gulf state comes from.
Then, after an hour, you enter a gate leading to an entirely different sort of outpost: the first in a cluster of solar farms that make up the Mohammed bin Rashid Al Maktoum Solar Park. Suddenly nothing you think you know about the oil-rich United Arab Emirates holds true.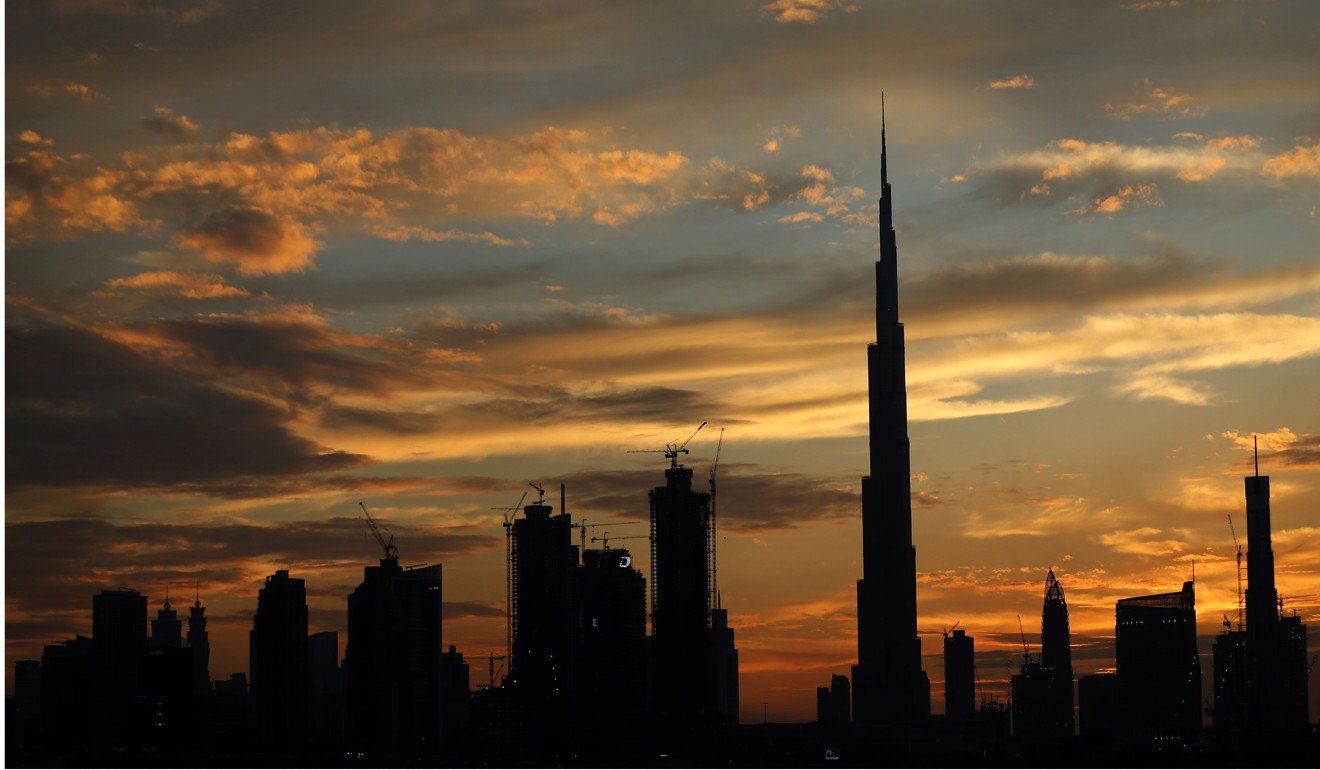 Sand dunes give way to solar panels. A brand new and clean technology innovation centre stands against a blue sky. And in the next few years, a 260-metre tower will be erected with a "concentrated solar" technology – which uses mirrors to focus sunlight and create heat.
"This is the future," Ishaq Alhammadi, an executive of Shuaa Energy who oversees the operation, said of the UAE's decision to build the solar park. "Renewable energy is the future of the world."
To be part of that future, Alhammadi's company and others have been scrambling for ways to turn an edge of the Arabian Desert into a green power generator. Once completed in 2030, it is expected to produce 5,000 megawatts using various solar solutions – although that represents a tiny fraction of the current energy demands in the Emirates.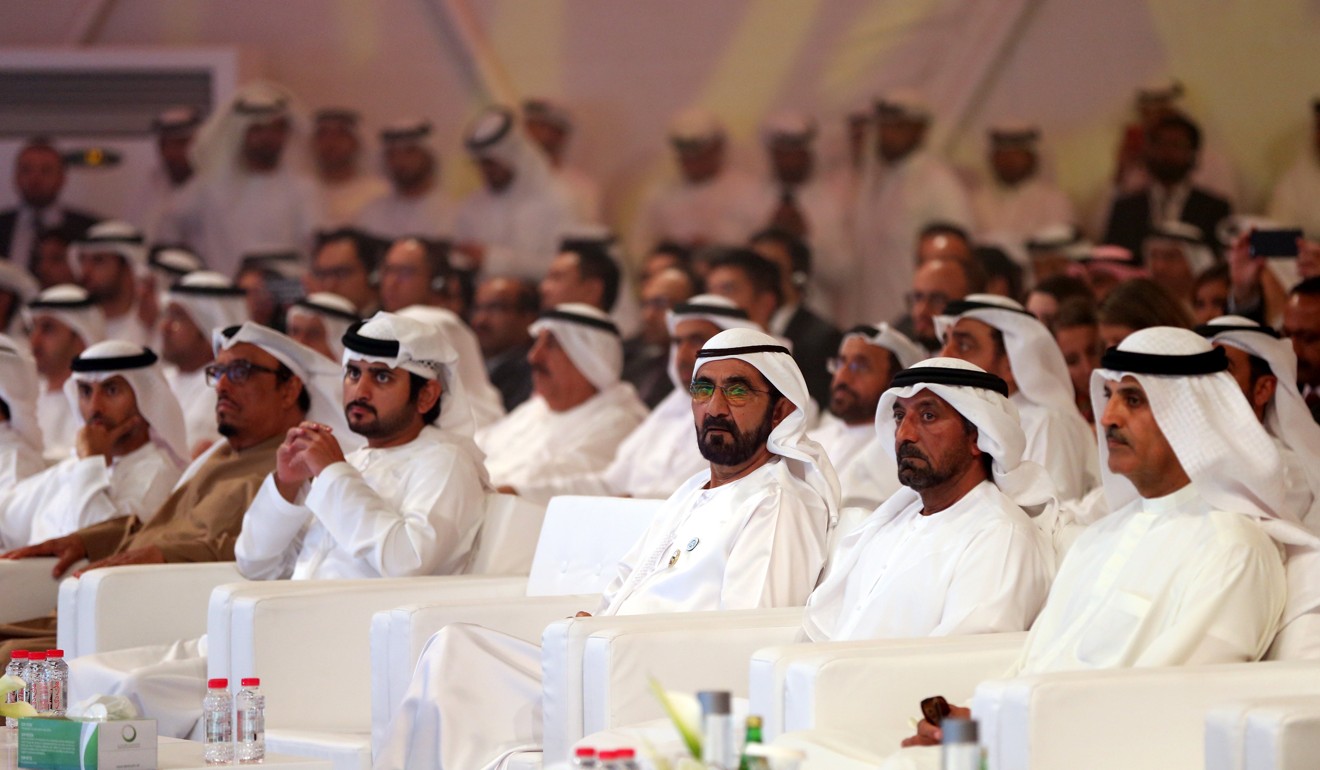 Still, the US$13.7 billion solar park, as well as many other renewable energy projects coming after it, reflect a sea change in the energy landscape of the UAE. Once relying on oil to lift itself out of poverty, the country is now betting on renewables for its prosperity.
Money talks
The government has pledged to invest US$163 billion to produce roughly half of its power supply from clean energy sources by 2050.
For now, renewable energy makes up just 1 per cent of the UAE's power generation, said Zoheir Hamedi, a Middle East expert at the intergovernment organisation International Renewable Energy Agency (Irena). Still, Hamedi said the country's commitment to the energy transformation "is real".
With electricity demand reaching 105 billion kilowatt hours in 2013, the Emirates is among the highest electricity consumers per capita in the world. As Hamedi explained, the more oil the UAE burns for electricity, the less it has left for exports, a more lucrative business.
Although importing cheap natural gas makes economic sense, the trade off would be the country's energy security, he added. Already, recent disputes between the UAE and Qatar have raised concerns over whether the biggest gas supplier of the UAE would close pipelines. On top of that, the oil-rich Emirates faces a troublesome question: what will it do once it runs out of oil?
The alternative
Thani Ahmed Al Zeyoudi, the UAE's minister of climate change and environment, told This Week in Asia his country has been creating a new economic engine from scratch, using the same strategy it adopted to create its massive oil sector.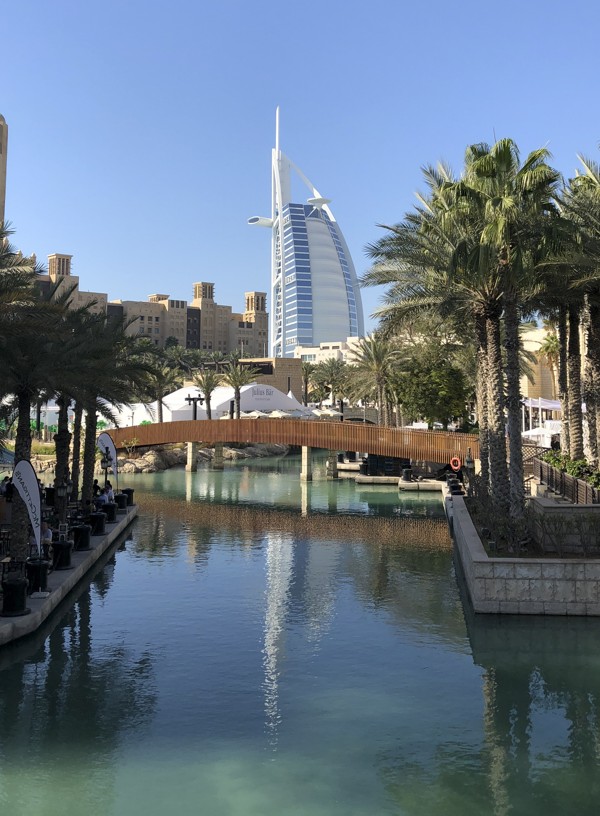 Back in the 1930s, before the UAE was a nation, the region was a vast desert inhabited by nomads, pearl divers and date growers. Tribal leaders had little technical know-how of oil production, let alone the infrastructure needed for drilling. To turn reserves into revenues, the rulers of Abu Dhabi granted oil exploration rights to foreign companies, which started out as sole developers and moved to co-production in the 1960s. The foreign developers sold most of their stakes in those operations to government-controlled Abu Dhabi National Oil Company (Adnoc) in the early 1970s.
Fast forward to 2018, Adnoc is the 12th largest oil producer in the world, overseeing a daily output of 3 million barrels. The UAE is now on the list of the world's wealthiest nations.
In much the same way the UAE's oil potential lured in global companies decades ago, "our ambition in developing renewable energy has also attracted many global clean-tech businesses," said Al Zeyoudi. In recent years, solar equipment makers such as Arizona-based First Solar and China's Almaden have set up offices in the UAE, bringing in international expertise and investment.
With more green jobs becoming available, universities in the UAE that used to teach oil drilling now offer courses in renewable energy engineering and are cultivating a workforce that will bolster home-grown clean-tech businesses. Sandeep Pillai, a senior manager of Sharjah-based Environmental Solutions and Consultancy, has already felt a difference.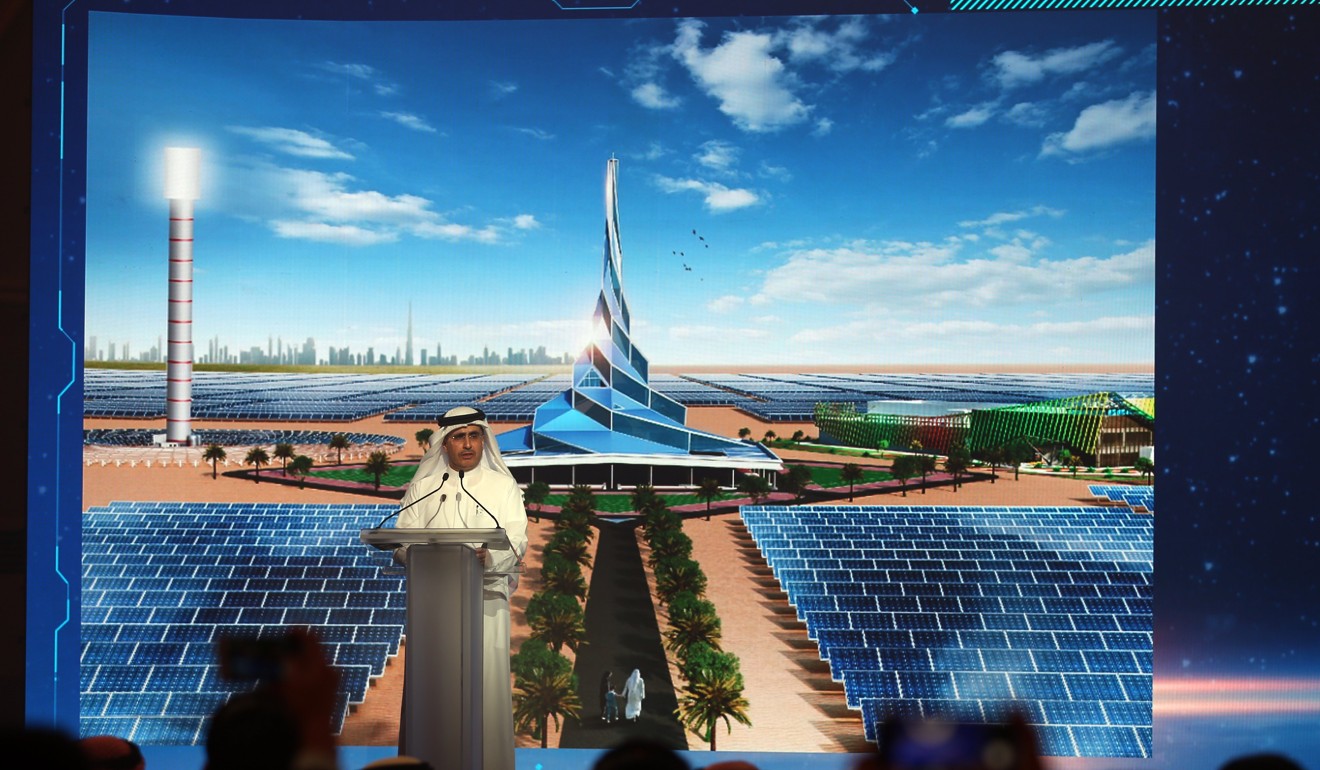 "When we launched our energy management service five years ago, we had to bring in talent from other countries. But now, we no longer have to do so because there are a lot of local talents," he said.
If anything, the Emirates is aiming for exports, from Made-in-UAE solar panels to solar-generated electricity. Speaking at the Abu Dhabi Sustainable Week conference in January, Suhail Mohammed Faraj Al Mazroui, the country's energy minister, told participants other Gulf countries such as Saudi Arabia have also started putting up utility-scale renewable energy projects, and the build-up of a region-wide power grid is underway. Once established, "perhaps we could export renewable energy all the way to Africa where power supply cannot catch up with its rising demand," he said.
Dust and power loss
Still, it will not be easy for the UAE to go green. Any new form of energy export is a big risk, given security concerns. Also, the huge investment requirements for infrastructure upgrades have killed many cross-border power trading plans worldwide.
Some developers complain it is challenging to find space for installing solar panels in a country where real estate prices are sky-high. Others blame the harsh desert environment for hampering their profitability. A study published in 2017 by researchers from Duke University and the Indian Institute of Technology Gandhinagar found the UAE could lose up to one quarter of its solar power output to dust and particulate air pollution, even if its panels get cleaned once a month.
But at Mohammed bin Rashid Al Maktoum Solar Park, where wind blows through sand dunes leaving a trail on every panel along its way, Alhammadi of Shuaa Energy seems not to be bothered by dust.
"I can't call it a challenge. I would say those are minor issues we have to go through," he said. A long-term solution may lie in the nearby innovation centre where an army of scientists will start searching for desert-tolerant technologies as soon as the facility's construction is completed this year.
While flying a drone to take pictures of solar panels that stretched all the way to the horizon, Alhammadi said his country has made notable progress. "The important thing is the political willingness and we do have the political willingness here," he said. ■