Alibaba's plans for a new digital free-trade zone in Thailand signal it will press on in championing global free trade despite the looming threat of a US-China trade war, the Chinese e-commerce giant's founder Jack Ma said on Thursday.
Speaking in Bangkok at a signing ceremony for the new Alibaba-led "smart digital hub" in Thailand – the second such initiative in Southeast Asia – Ma once again warned all parties to step back from the precipice of an all-out battle over tariffs.
"I don't like trade wars and I don't like any kind of war. It's easy to launch a war but it's difficult to end the war," Ma said at a press conference. "If there is a trade war – [and] I don't think a trade war will happen – we as businesspeople want to make sure everyone sits down and talks."
It's easy to launch a war but it's difficult to end the war
His comments echoed recent commentaries he penned in the South China Morning Post – owned by the Alibaba Group – as well as in The Wall Street Journal warning there would no winner if Beijing and Washington escalated their spat over tariffs.
The Thai free-trade zone showed Alibaba's commitment to supporting trade among developing countries and small- and medium-sized companies, Ma said.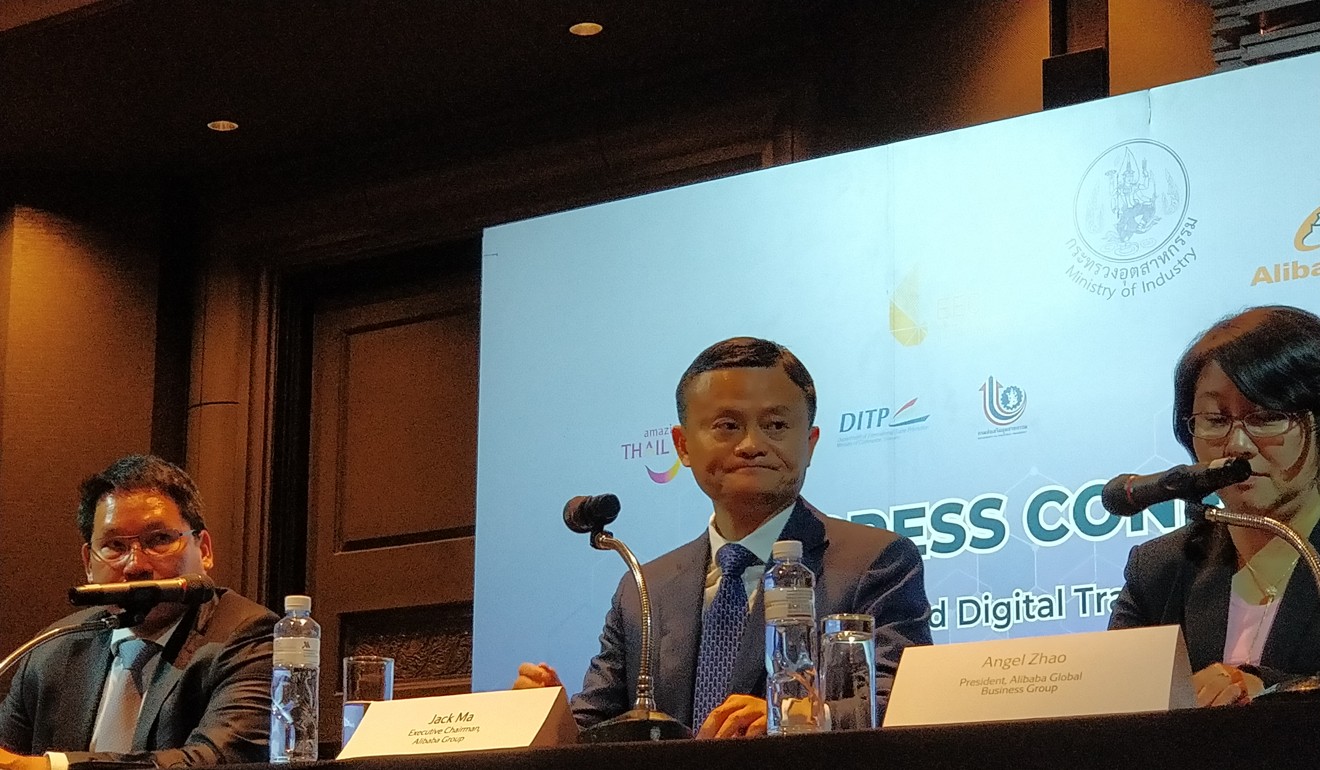 Alibaba will invest US$320 million in the zone in Thailand's upcoming eastern economic corridor. The zone will facilitate increased agricultural exports from the Southeast Asian country to China.
Groundbreaking is expected this year and the zone will be fully operational next year.
The Thai trade zone follows similar "e-hubs" in Hangzhou – Alibaba's home city – and Malaysia.
Alibaba hopes to set up hubs across the world that will together make up an electronic world trade platform (eWTP) complementing the World Trade Organisation framework. Users of the hubs enjoy minimal tariffs, speedy customs clearance as well as state-of-the-art logistical support.
"With the eWTP our vision is to make the world more inclusive, sustainable and [to support] developing countries, small and medium sized companies as well as young people," Ma said.
Also speaking at the event, Thai Deputy Prime Minister Somkid Jatusripitak said the Chinese e-commerce giant's latest foray in Thailand would be a major shot in the arm for the country's US$45 billion eastern economic corridor.
The junta-led Thai government has said it hopes the vast project will help lift annual economic growth to 5.0 per cent by 2020 from its 2017 growth rate of 3.9 per cent.
Investors in the economic corridor enjoy tax breaks and can rent land parcels for up to 99 years.
Apart from the digital trade zone, Alibaba on Thursday also signed agreements to work with the Thai government to develop local talent in the digital sector.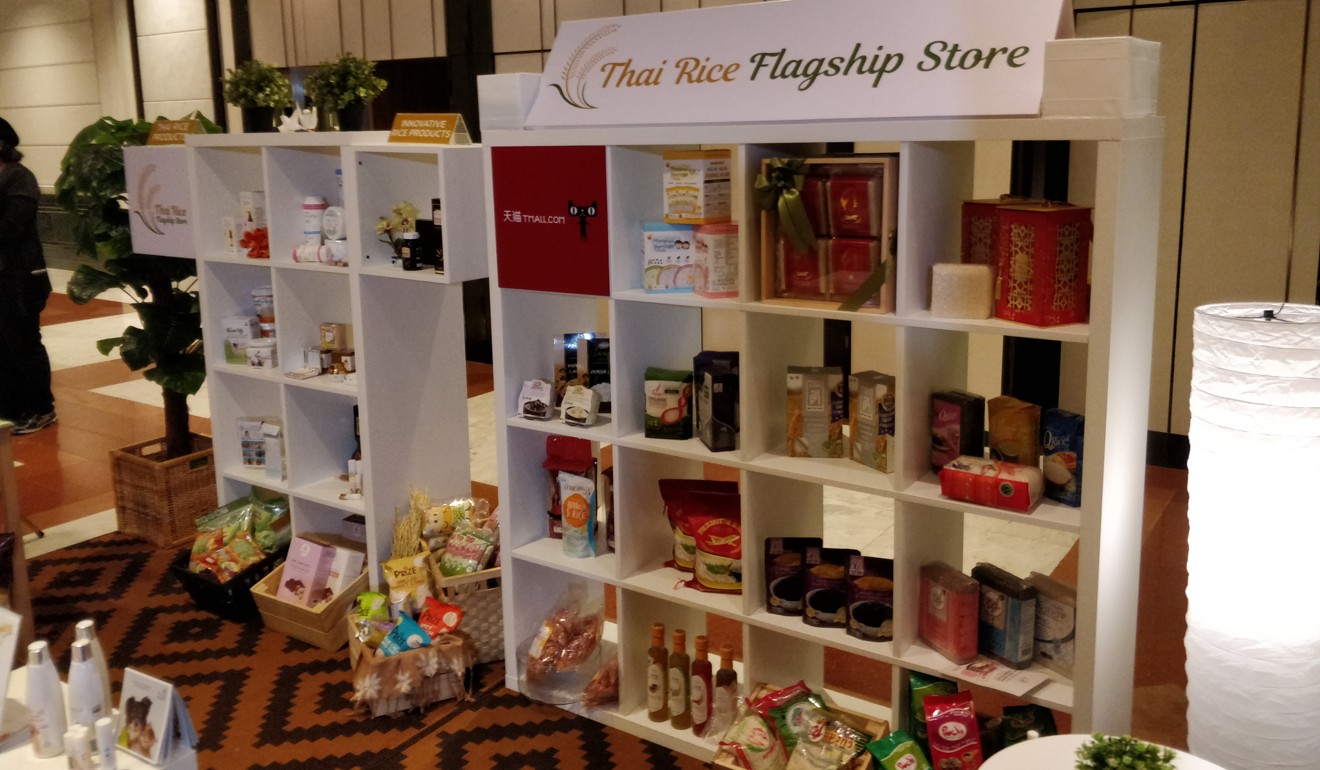 The Chinese conglomerate's Tmall e-retail portal launched an initiative to sell Thai rice, durians, and other agricultural products in China.
Thai local media reported Prime Minister General Prayuth Chan-ocha as saying the Alibaba ventures would reap rewards within two years.
"The talks form an agreement and a promise that within 2019 mutual interests will be realised," the Bangkok Post quoted the premier as saying after a meeting with Ma earlier on Thursday.
The Thai free-trade zone's set-up comes amid some criticism that Alibaba is using the eWTP as a means to corner the regional e-commerce market for itself. Ma dismissed these accusations.
"Whatever you do in this world, people have suspicions," he said.
"The good thing is Jack Ma and his team never care about this criticism … we care about what we believe," he said.
"And I don't think Alibaba has the capability to conquer world trade … eWTP is a concept we put forward [but] we do not own the eWTP. We want to share and build it together."