With global markets struggling for direction after a rocky start to the year, Dr Doom has been conspicuously absent from the conversation. Investment adviser Marc Faber, 72, who adopted the nickname in 1987 after a newspaper column highlighted his contrarian outlook on markets, has had a quiet six months.
Faber – a once regular guest on business news shows such as CNBC's Squawk Box and Bloomberg Television – has faded from view since the publication of his October newsletter The Gloom, Boom & Doom Report for comments that were condemned as racist. This included a passage where Faber used offensive racial references in laying out a bleak picture for the US if its early immigration flows had been from Africa rather than Europe. He has since been dropped from the booking lists for programmes at Fox News and CNBC, according to Reuters.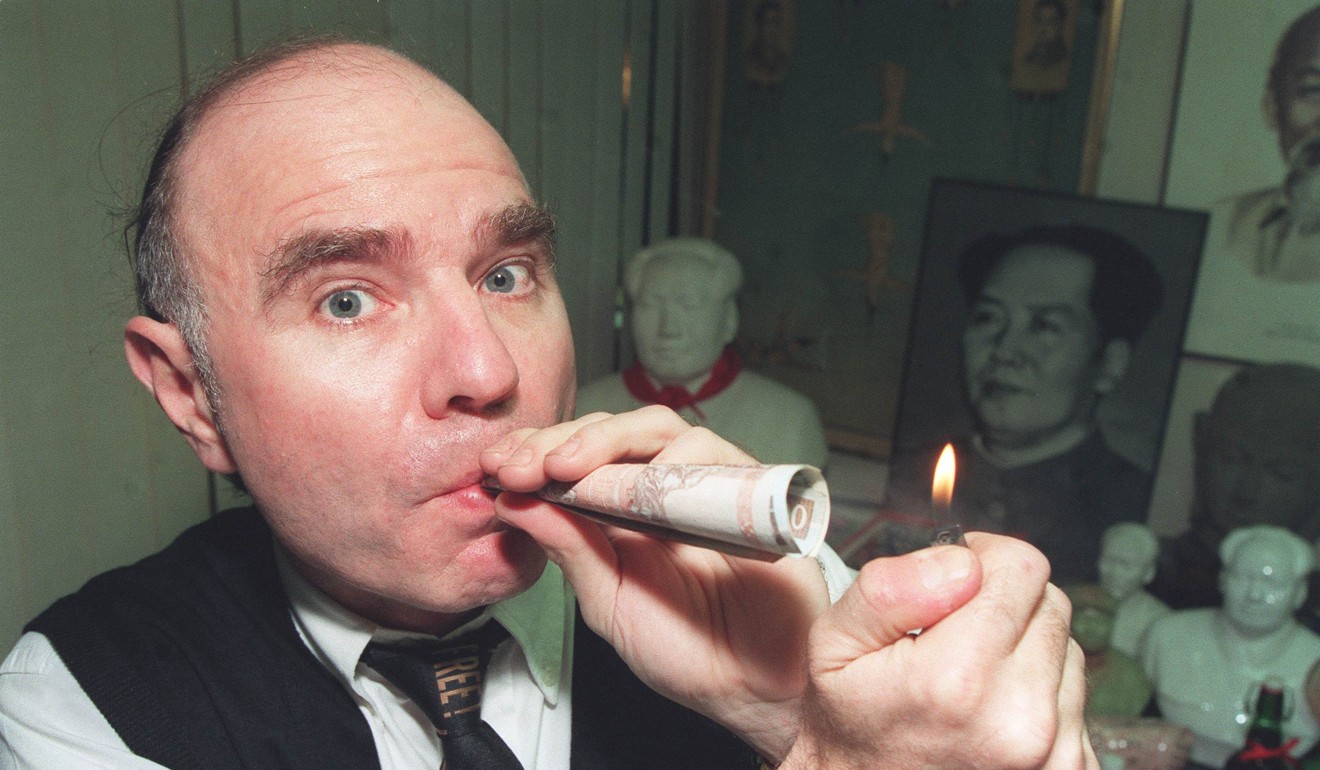 At the time, Faber told Canada's Global & Mail he stood by the remarks, saying in an email exchange that he did not regret writing the passage and that he had a free right to express his views.
When This Week in Asia spoke to Faber at his suite at the Grand Hyatt in Hong Kong this year, he sounded resigned to the loss of his appearances on business television.
"Everything in life and the universe has a timeline, it is transient. In other words, what you have today, you may not have tomorrow," Faber said.
Known for a keen interest in history, and the works of innovators such as Russian "wave theory" economist Nikolai Kondratiev, Faber has slipped from the public spotlight just as global markets have entered a period of heightened volatility.
Faber was widely considered media gold at times of crisis for his tendency to speak candidly, tapping a pragmatism that seems tied to his upbringing in Zurich.
Faber also has a solid record in calling the market correctly. Among Barron's Roundtable members in 2002 to 2011, he scored the second highest annualised return of 23.4 per cent among the eight annual stock-pickers, according to Pundit Tracker.
In February, the current market turmoil had not set in, yet Faber foresaw what was to become a major turning point for the markets, spelling out a gloomy forecast just days before the Dow Jones Industrials would record its largest single-day point decline.
"I don't think markets will be very attractive this year and I want to own some cash," Faber said at the time.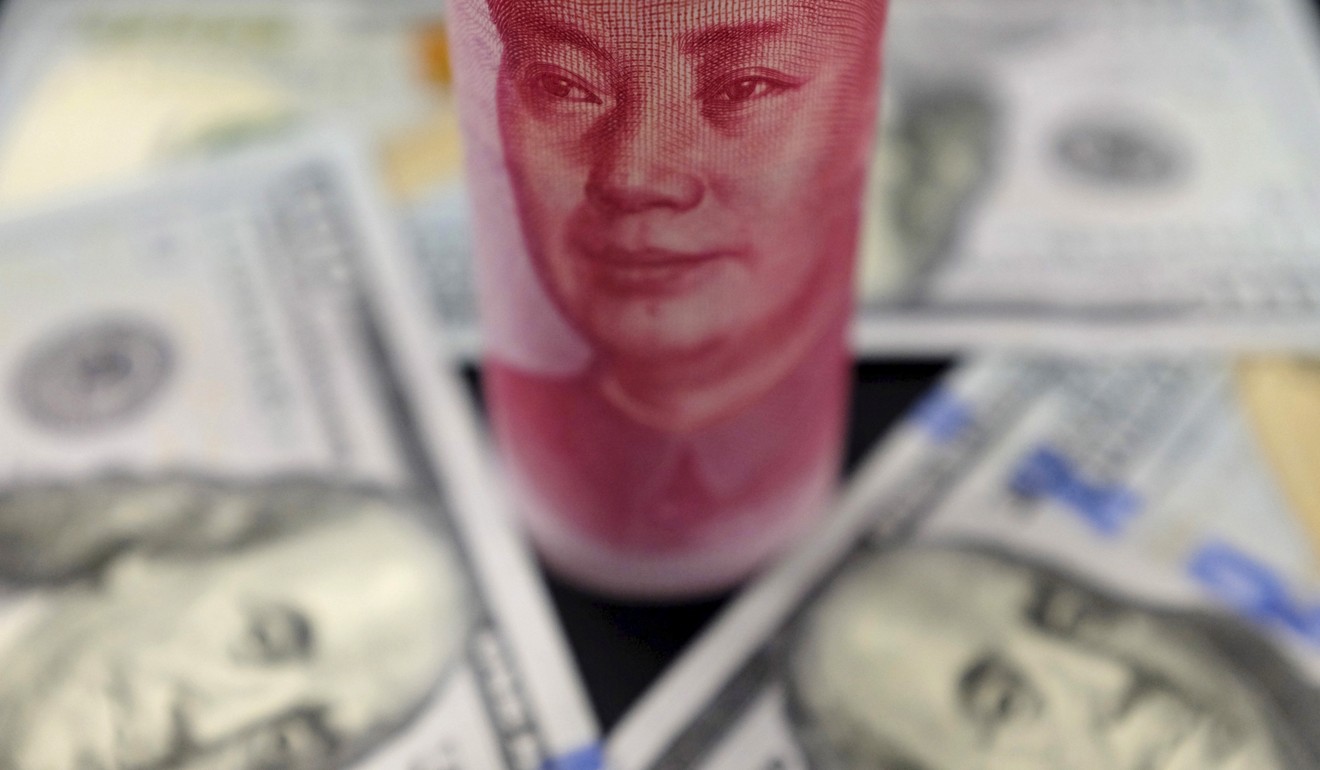 On May 1 he wrote in a monthly commentary that January's high of 2,872 for the S&P 500 was a "major top".
He advised investors to consider US government bonds, even as he cautioned in the long term that the US dollar was a "doomed currency".
"My view is that a cash portfolio is safer with Treasuries than with banks," Faber said.
In April, Faber told This Week in Asia he still favoured US Treasuries at the current yield on the 10-year near 2.9 per cent.
"The whole investment community, with a few exceptions, is negative on Treasuries. I have a different view," Faber said. He holds about 30 per cent of his own investible assets in US government debt.
Successive rate tightening moves by the Federal Reserve, which began in December 2015, are among the headwinds for the US economy, with housing and automobile sales both vulnerable as consumers struggle under larger debt payments, he said. Since the current cycle began, the Fed has tightened in six quarter-point moves, bringing the target rate to 1.50-1.75 per cent.
"I expect the economy will slow down meaningfully and probably go into recession in three to six months' time, so interest rates will once again decline," Faber said.
Faber's pessimism is also rooted in the length of the current US economic expansion, which is on track for the ninth straight year of expansion in June. But he also pointed to a potential decline in asset prices as among the hazards.
In his eyes, a sharp decline in equities or household net worth would have a " devastating" impact. The ratio of global credit-market debt to GDP is nearly 50 per cent higher than in 2007, at the time of the last global crisis.
"What I wrote recently is that economists will always be wrong, because they don't look at the right factors," Faber said. "The only thing that matters is what asset markets will do. You take Hong Kong properties down 30 per cent and you'll see what happens to the economy. You take the US stock market down 30 per cent and you'll see what happens to the economy."
Faced with a looming soft spot, he expects the Fed will have no choice but to make a policy U-turn, unveiling by year-end a fourth round of quantitative easing. The scenario is negative for the US dollar but positive for precious metals and US government bonds.
"I think that a new [gold] bull market has begun, but there isn't much enthusiasm for buying gold and gold shares yet. I am saying 'yet' – most of the speculators in the last 12 months went into cryptocurrencies," said Faber. He advised holding 10 to 25 per cent of investible assets in gold.
"I think investors will come back to gold when they realise that the deficit in the Western countries, particularly in the US, is too large and sooner or later will necessitate more money printing."
Faber is open-minded about the future of cryptocurrencies – that one day they could be part of a strategy to hold a diversified portfolio of assets. "But I don't know," he said, adding that so far these had been largely sought after by millennials who "want instant gratification, instant gains".
And what about trade frictions between the US and China?
In spite of headlines warning of a potential trade war, Faber did not believe the current dispute would fester into wider divisions.
Nor did he think the Trump administration would win major gains at the expense of China. The narrative of the US imposing punitive tariffs dates back to the 1960s, in the face of what was then a Japanese export juggernaut.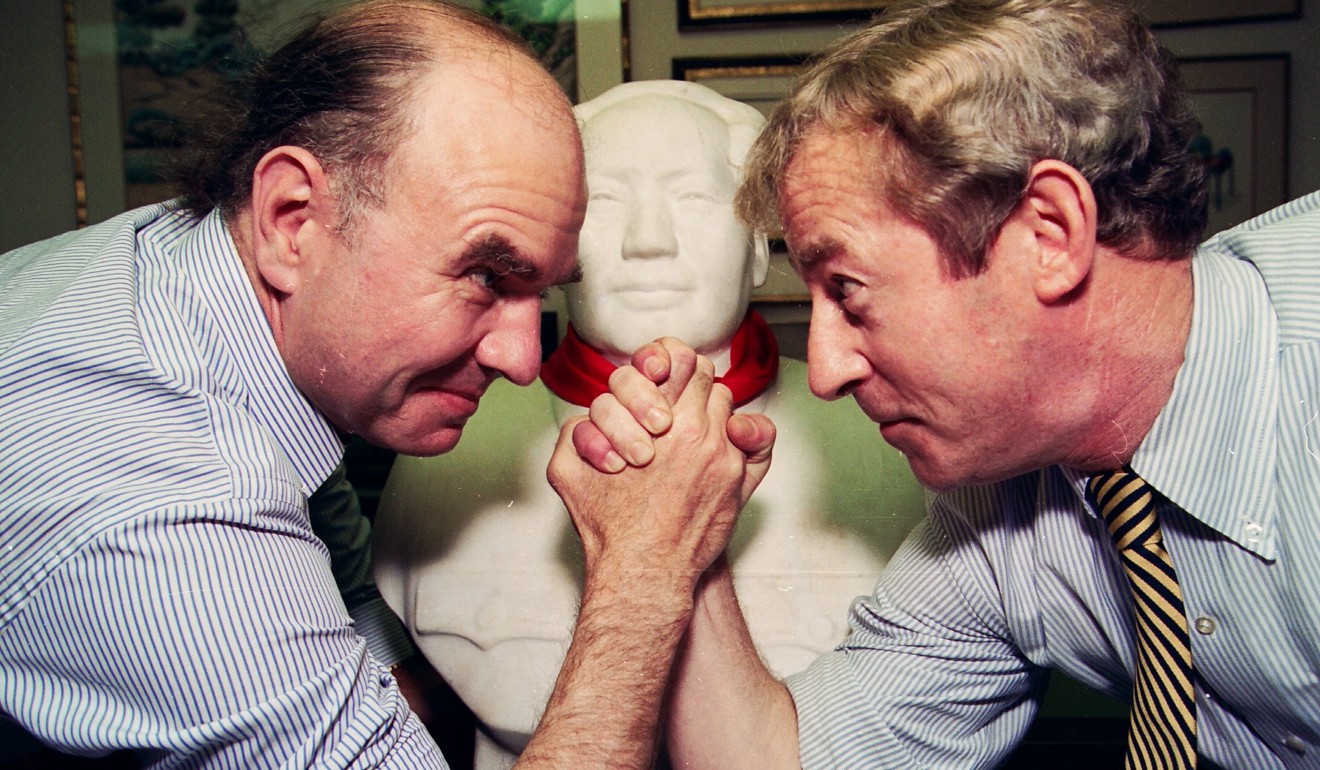 "In the case of Japan, in the 1970s, the US would send all these ambassadors and negotiators," Faber recalled. "The Japanese would always bow three times and say 'yes we're going to do it', and what happened was the trade deficit with Japan never really went down."
But is China doomed to follow Japan's economic demise, when real estate and stock prices plummeted in the early 1990s after a long period of rapid economic growth?
Not necessarily, according to Faber, who said bearish attitudes towards China had been a losing hand for hedge fund managers.
For starters, asset prices in China are well shy of the excesses seen in Tokyo during the height of its bubble economy.
"Nowadays in China, there is probably a bubble in real estate in some cities, but not necessarily everywhere. In my opinion, there is no bubble in stocks."
Investors would be better off adopting a nimble approach to China, rather than moving to the sidelines in the expectation of a downturn. Faber has taken advantage of periodic pullbacks to add to positions in companies such as China Mengniu Dairy.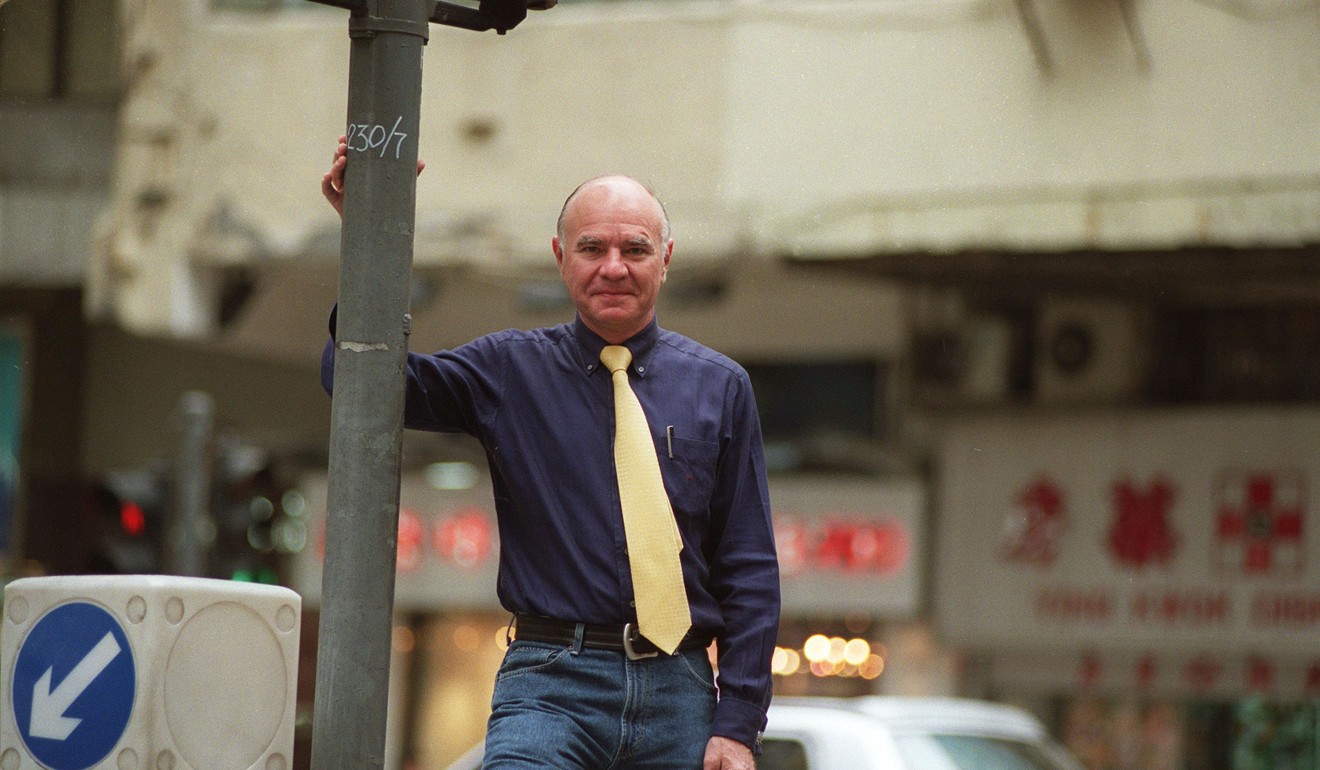 Mainland property developers were another beaten down sector that performed well in 2017, in spite of bearishness among fund managers.
"It is likely that the credit bubble will be deflated somehow, the question is what is the damage to China?"
Faber said he also owned Bank of China, China Life Insurance, Shanghai International Airport and China Yangtze Power.
He said investors should accumulate over time a "meaningful position" in Chinese stocks.
But he cautioned that China and European equities would not be insulated if major US indexes tumbled 20 per cent.
Technology stocks, even in China, were probably best avoided, as recent weakness in the FAANGs (Facebook, Apple, Amazon, Netflix and Google), could point to a downturn after a "manic phase" that lifted market capitalisation of these four stocks to 13 per cent of the size of the US economy, he said.
Faber said the general idea he expressed 15 years ago in Tomorrow's Gold: Asia's Age of Discovery, that the economic gravity was shifting to Asia in a transformation akin to the Industrial Revolution, was still intact, albeit with a few caveats.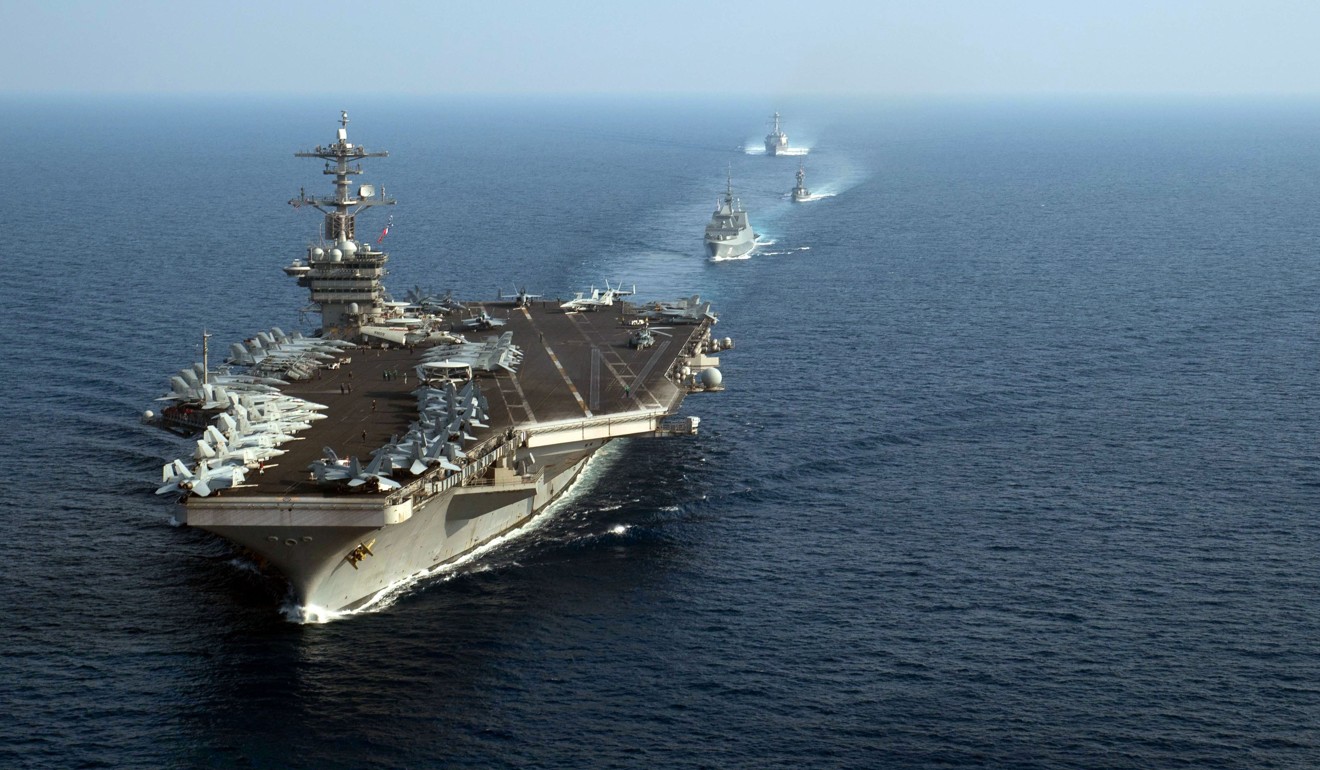 After a long period of growth, China was overdue a recession, he said. Secondly, military tensions between Beijing and Washington were greater then they were in the early 2000s, with the prospect of a hot conflict, particularly in the South China Sea, among the risks.
"When I wrote Tomorrow's Gold, geopolitical tensions were not as big a factor as they are today. At the time, China was not yet a dominant economy. Today, China is a dominant economy.
"In the larger scheme of things, China is still in the early stage of development."
Faber's work schedule has been dialled back since he was removed from the boards of several Canadian and American companies last autumn.
"Maybe in the last few years of my life I want to do the things that I didn't have the time to do before, such as reading more, and maybe writing another book. And I want to do some more study of history."
He continues to manage US$300 million on behalf of wealthy clients.
The Hong Kong-headquartered brokerage firm CLSA confirmed to This Week in Asia that Faber would not be invited to give the keynote closing address at its annual Investor's Forum in Hong Kong in September.
Faber has spoken at the event 18 times during its 24-year history. ■