As trade disputes between Beijing and Washington fester, Chinese companies seeking a toehold in next-generation technology have found one of America's greatest allies could also be their ally.
At least six Chinese tech companies have discussed investment opportunities with Israeli microchip makers since March, according to venture capitalists and lawyers involved in the deals. "Some Chinese companies wanted to invest in Israeli chip makers as a technology backup, while others had previously considered this option and have now decided to accelerate the process," said Michael Ruan, chief representative of Shanghai-based Sino Israel Technology Innovations, which has acted as a matchmaker.
The Chinese investors are all tech giants listed on the stock exchange, while the Israeli companies all specialise in the type of microchips used in smartphones, supercomputers and cloud-based storage services, Ruan said.
Should the negotiations bear fruit, the partnerships will aid Beijing in its quest for global leadership in technology just as some fear its companies face roadblocks in obtaining crucial US-made components.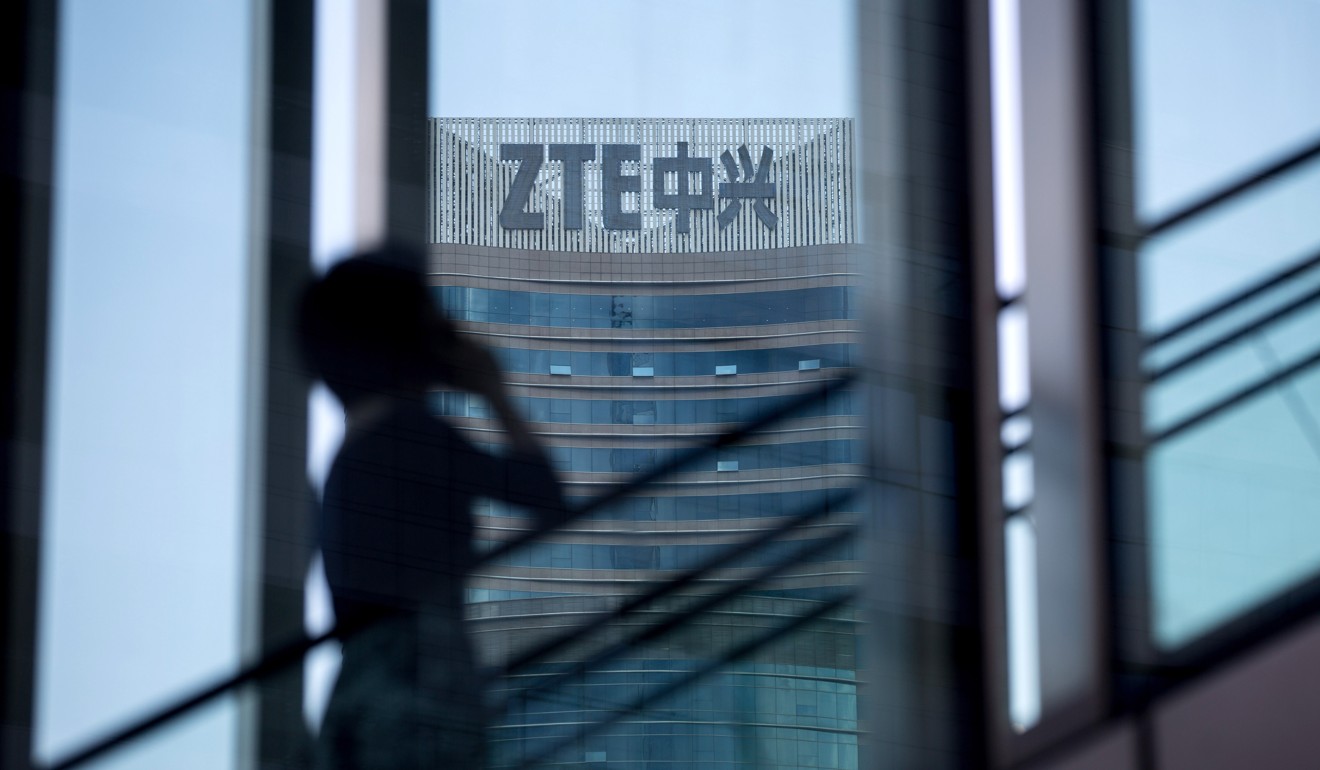 In March, the US trade representative's office proposed punitive tariffs on Chinese goods representing about US$50 billion worth of annual imports to the US, many of which were later revealed to be targeting hi-tech manufacturers. The Trump administration said the move would address a worsening bilateral trade imbalance fuelled by China's unfair business practices, but it is viewed by some as an attempt to curb the rise of China's tech industry.
Those worries escalated last month when the US Commerce Department placed seven-year export restrictions on ZTE, the second-largest Chinese telecommunications equipment maker, after it was found violating US controls on exports to Iran.
ZTE noted in a stock filing on May 9 that the ban had forced it to cease "major operating activities", while chairman Yin Yimin said the move had plunged the company into a "state of shock".
Before the crisis, ZTE had been the fourth largest smartphone vendor in the US.
Although the export ban is limited to ZTE and US President Donald Trump signalled last week that he might loosen the restriction anyway, the development has left many Chinese tech companies fearing they could be next on the hit list.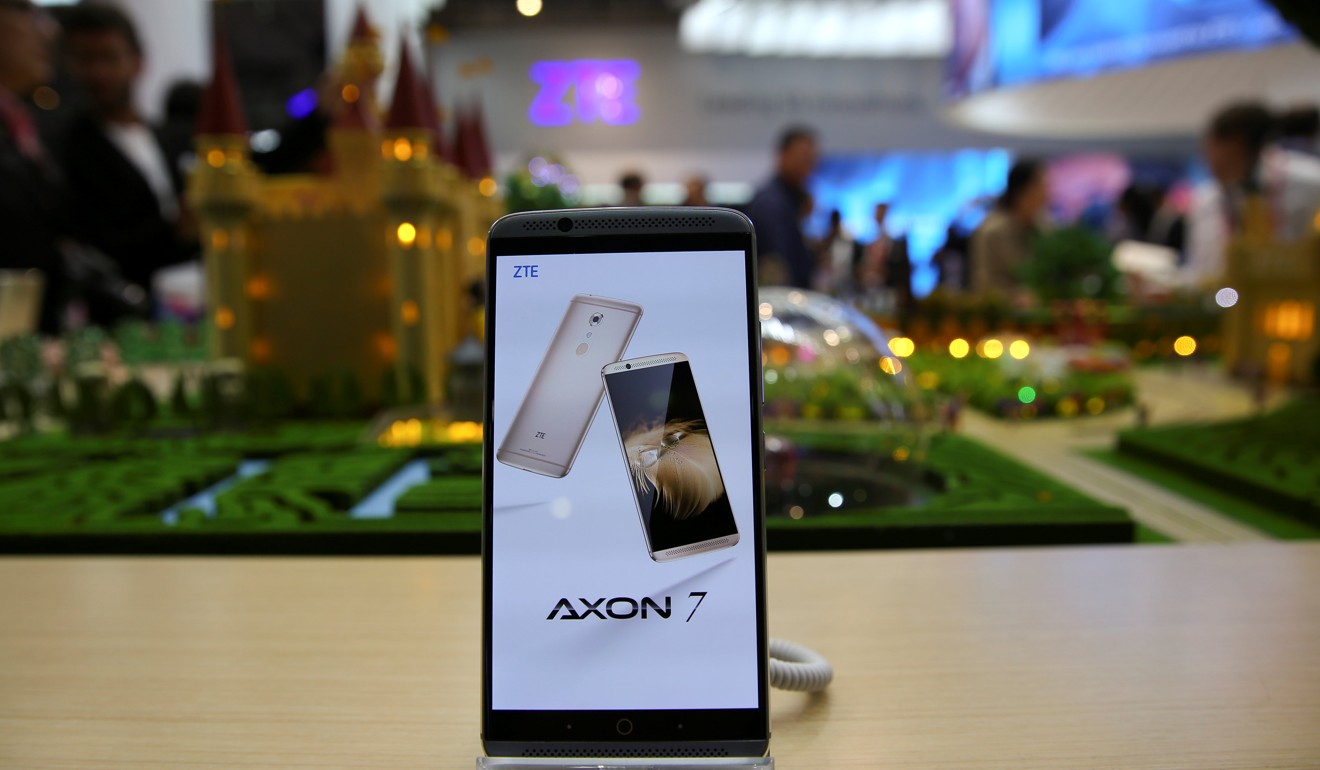 US regulators have started an investigation into alleged Chinese theft of US intellectual property and forced technology transfers from foreign investors. And Trump recently reiterated his intention to take a closer look at Chinese investment in American firms, particularly in the tech sector.
"The atmosphere is that no one in China now wants to invest in US tech companies," said Tehila Levi Lati, a cross-border investment lawyer working at the Chengdu office of the Israeli law firm ZAG-S&W.
"They are not anti-US, but they are discouraged from investing there," Lati said. "Chinese companies are concerned that their investment plan will not be approved by both governments."
Driven by that concern, soon after the US-China trade disputes started, a Chinese industry heavyweight – together with several venture capitalists – hired Lati's team to run due diligence on an Israeli chip maker.
The Israeli firm, already a supplier to Chinese companies, is considering setting up a joint venture with its Chinese investor and manufacturing in China, Lati said.
Another venture capitalist in Beijing confirmed interest in Israeli start-ups had been on the rise during the past two months.
In addition to teaming with non-US companies, Chinese tech leaders have ramped up efforts to cultivate supply chains at home. Alibaba, the country's e-commerce titan – and owner of the South China Morning Post – acquired Hangzhou-based C-SKY Microsystems days after Washington banned ZTE from using US-made chips. Baidu, China's answer to Google, has poured a large sum into developing its own chips, as has Huawei, a leading Chinese telecommunications equipment producer.
Meanwhile, US chip makers could feel the pinch if Chinese buyers dry up. Qualcomm, the San Diego-based company, has made half its revenue from sales to China in recent years.
Lati, the investment lawyer, said Israeli chip makers were aware that closer ties with Chinese tech giants might upset Washington.
"But they think China has a greater market potential and the Chinese government has generously opened its wallet to aid the sector's development," Lati said. "Most Israeli start-ups are small and medium-sized enterprises. They will go where the money flows." ■