Singapore's bike-sharing firm oBike is pulling out from its home city amid a clampdown by transport authorities aimed at cutting indiscriminate parking – prompting some analysts to claim the Lion City is choking off innovation.
oBike, a start-up that launched less than two years ago and in its heyday had operations in two dozen countries, announced its exit from the Lion City on Monday, a couple of weeks after it pulled out from Melbourne. The announcement came shortly after GBikes, another Singaporean firm, announced it would stop operations in the Lion City on July 7.
oBike, famous for its bright yellow bikes, decided to fold after officials in both Singapore and Melbourne introduced rules to cut down on the number of bikes parked haphazardly – or dumped – in public places such as pedestrian walkways, parks and even rivers. Since its inception, bike-sharing, which was first popularised in China by Mobike and Ofo, has been characterised by indiscriminate parking and vandalism.
In Asia, oBike is still available in Malaysia, Taiwan, South Korea, Hong Kong and Indonesia. In Australia, it is still operating in Sydney, Adelaide and Brisbane. In an interview with This Week in Asia in October, co-founder Edward Chen said oBike had more than two million users across Singapore, Malaysia and Thailand.
In a Facebook post, oBike, which in Singapore has amassed over a million users, said its bikes could still be rented via GrabCycle, a bike-sharing service owned by ride-hailing giant Grab. The claim was later refuted by Grab, which said its platform now only offered bikes operated by another Singaporean firm, Anywheel.
"We understand that oBike has decided to cease operations in Singapore due to their difficulties in meeting regulatory guidelines," a Grab spokeswoman told This Week in Asia. "This means we will no longer be able to offer oBike's bicycles on the GrabCycle marketplace, as oBike will not have the appropriate bike-sharing licence to operate in Singapore, nor will they be maintaining their fleet of bicycles."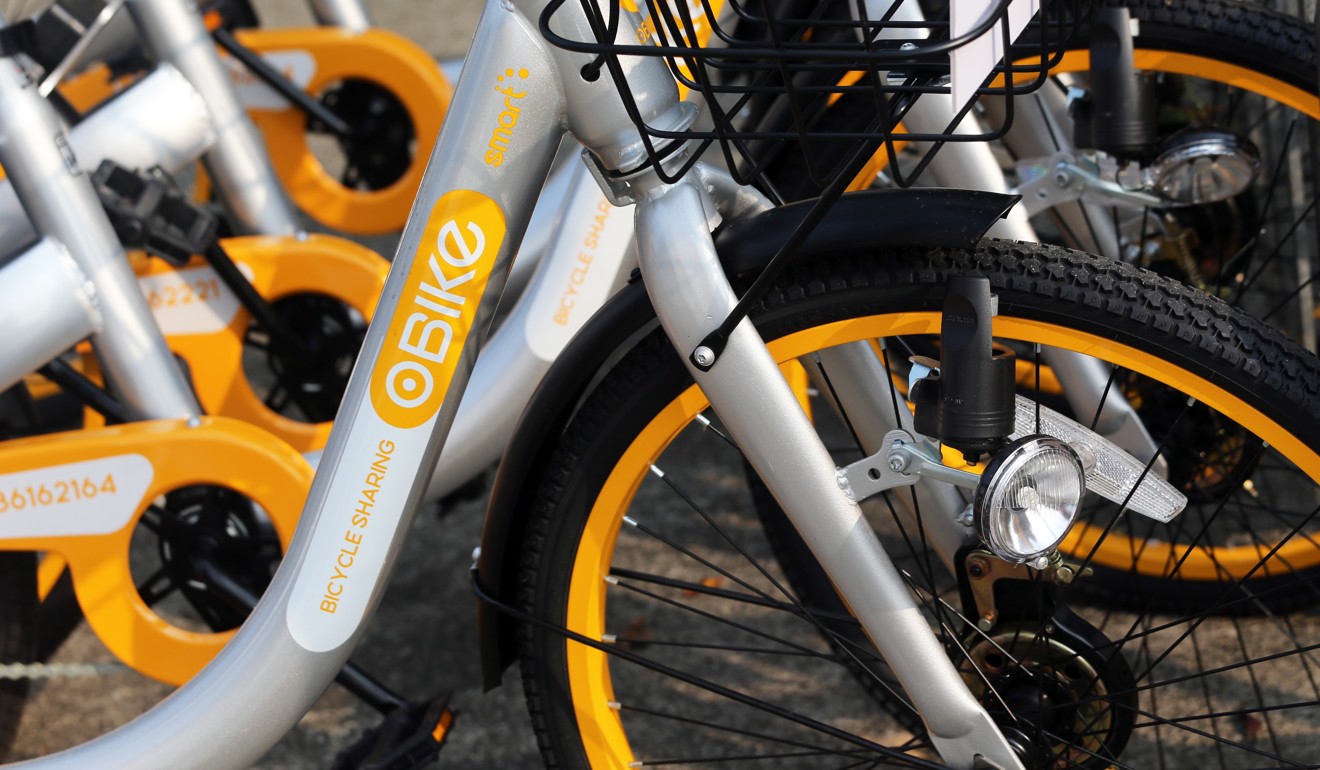 Under the new rules, operators would need to apply for a licence from the transport authority. Not only would this regulate fleet sizes, it would require operators to remove illegally parked bicycles within a stipulated amount of time and install QR code geofencing technology that would require operators to continuously charge users who do not park their bike in designated areas. oBike deemed the move would be too costly.
oBike's exit also has provoked uproar in Singapore and Melbourne, as there is little chance that the firm will return customers' mandatory initial deposit of S$49 (HK$280) – A$70 in Australia. Users said the "refund" button disappeared overnight following Monday's announcement. The company is reportedly undergoing liquidation in Singapore. oBike did not respond to requests for comments. Angry users flocked to the internet with hashtags such as #returnmydeposit and #iwantmymoneyback. A petition on Change.org demanding oBike to refund deposits has garnered over 4,300 signatures.
Another home-grown company, GBikes, earlier this month said that it would cease operations in the city state from July 7, the deadline set by Singapore's Land Transport Authority (LTA) for dockless bike-sharing firms to apply for the licences. Other operators such as Mobike, which in April was acquired by China's internet giant Meituan-Dianping for S$2.7 billion, and Ofo are racing to submit applications before the deadline.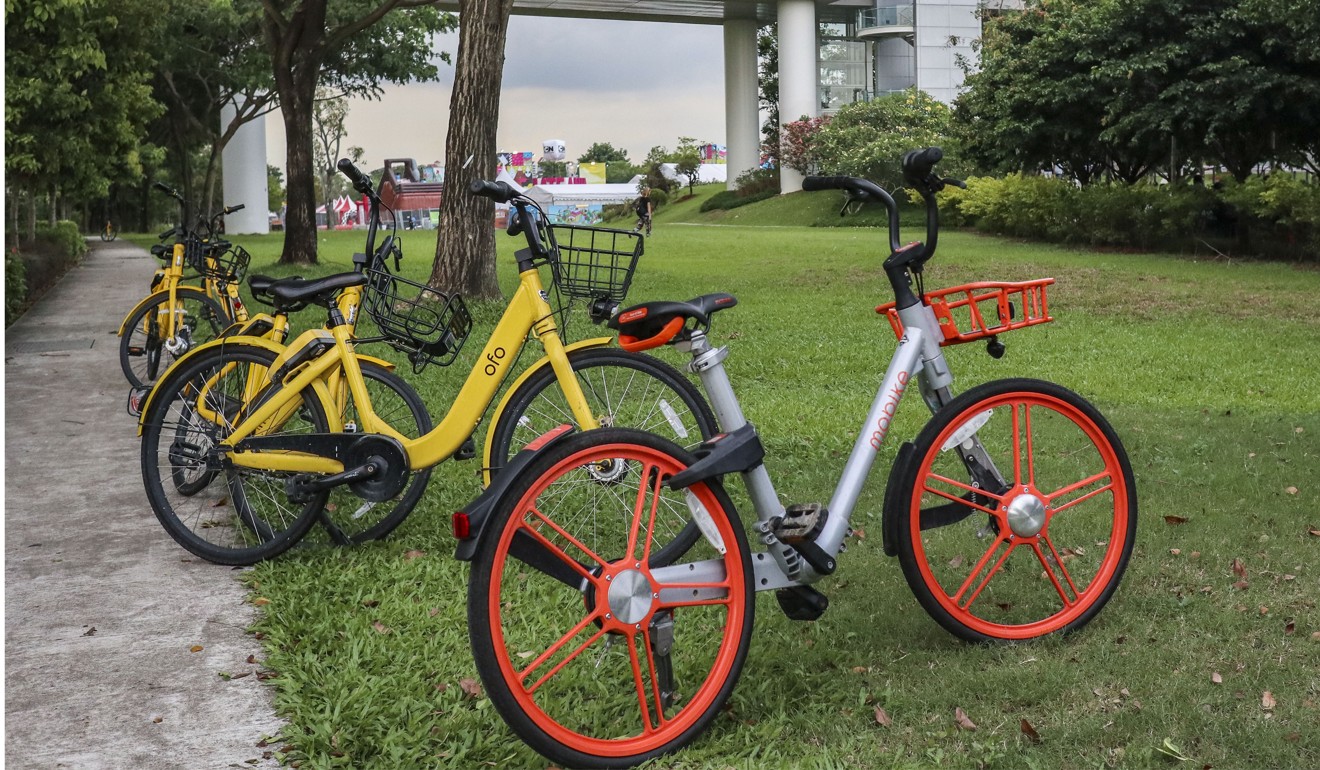 "Operators that do not comply with LTA's standards and conditions will face regulatory sanctions such as financial penalties of up to S$100,000, reductions in fleet size, suspension or even cancellation of their licences," LTA said.
The tough rules could harm investment in the robust, but money-losing bike-sharing industry, analysts said. At stake is Southeast Asia's lucrative ride-sharing market, which Google and Singapore's state investment fund Temasek estimate will be worth US$13 billion by 2025.
"Asian cities should take note of Singapore and Melbourne as how not to behave. Innovators and risk-takers are rare," said Jeffrey Towson, professor of investment at Peking University Guanghua School of Management. "Singapore has perhaps just shown that you can in fact kill off your innovators. They should have been trying to help oBike stabilise. In contrast, China was tolerant with its native bike-sharing companies and Mobike and Ofo have thrived."
Justin Hall, principal at Singapore-based venture capital firm Golden Gate Venture, said: "This would definitely affect investment into bike-sharing firms in the future. It was already an extremely difficult business to begin with … a highly competitive landscape, very low margins, and high capital expenditure. Adding burdensome, albeit necessary, regulation makes it even more difficult to scale in Singapore."
Analysts said there was a danger that more cities, spooked by images of messy bike parking coming out of China and elsewhere, would introduce their own rules to regulate dockless bike-sharing, which might slow the companies' international expansion.
For heavyweights such as Mobike and Ofo, however, difficult regulations are unlikely to impede their international plans. Ofo's goal remained to "unlock every corner of the world with bikes," said Christopher Hilton, head of public policy and communications in Southeast Asia at the company. ■