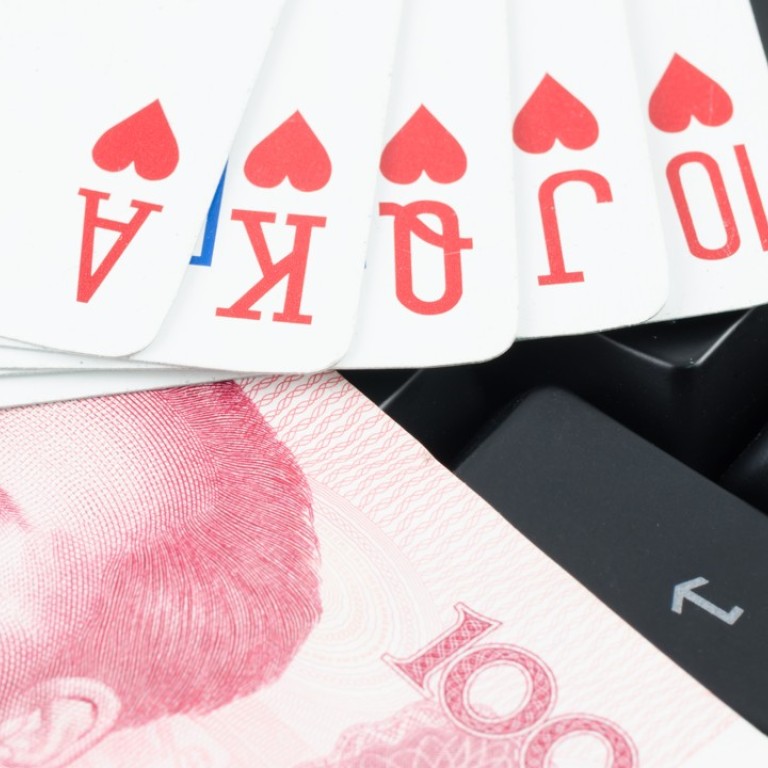 The winners and losers in Duterte's China play
Real-estate companies in the Philippines are riding a wave of Chinese investment driven by betting operations, squeezing local buyers from the market
R
eal-estate companies
in
the Philippines
have seen a windfall from Chinese investments and buyers – but as property prices shoot up in the capital as Chinese gambling operations buy into the market, Filipino buyers are being increasingly squeezed out and relatively fewer opportunities are being created for local workers.
As relations between China and the Philippines have seen an upswing since Beijing-friendly Rodrigo Duterte's rise to power, real-estate groups such as Ayala Land and D.M. Wenceslao & Associates (DMWAI) have profited from Chinese capital.
In 2015, some predicted the bubble in the Philippine property market was about to burst as commercial real-estate debt ballooned while the business process outsourcing (BPO) sector – which provides third-party services, such as accounting, to larger firms – slowed and demand from overseas Filipino workers dropped.
Fears of a bubble have since receded with a massive influx of Chinese buyers. Commercial property prices in metropolitan Manila have risen 6 per cent this year, with the Manila Bay Area seeing the biggest increase at 27 per cent. Ayala Land's international sales shot up by 32 per cent, accounting for 34 per cent of the entire company's 122 billion peso (US$2.2 billion) sales in 2017. The same year, Chinese nationals accounted for more than 10 per cent of SM Prime Holdings' international sales, up from 5 per cent in 2016. This year, Chinese buyers have made up 60 per cent of international sales at D.M. Wenceslao & Associates (DMWAI) and 50 per cent at DMCI.
"One thing is for sure, Chinese capital is driving real-estate growth and investment in the Philippines right now. There are condos populated entirely by mainland Chinese. The share of the Filipino middle class on the other hand has been shrinking," said Lester Yupingkun, managing director of Strongbond Products Philippine.
Online gambling operations make up the majority of Chinese real estate purchases.
Since 2016, Chinese gambling investments began to move away from Macau because of tighter state regulations and rising living costs. Metropolitan Manila, meanwhile, has had a booming gambling industry since the late 1990s, and currently boasts 25 major five-star hotels with casino facilities that service Western and Asian investors – making it an ideal location for Chinese gambling investments from firms such as Oriental Group and Golden Dragon Empire.
Chinese gambling operations began at the end of the Aquino administration's term, often reportedly hidden in investment promotion zones such as the Freeport of Bataan, the Clark Freeport and Special Economic Zone, and the Subic Bay Freeport Zone.
These companies have expanded out in the open since the Duterte administration began in 2016, taking up 30 per cent of the 775,000 square metres of office space built in the capital last year. While rich Chinese citizens eye the prime areas of Shaw Boulevard, Greenbelt, and Bonifacio Global Centre, online gambling corporations purchase floors and at times entire buildings in districts and cities such as Novaliches, Pasay, and Paranaque, which, though not prime real estate, are still within the boundaries of metropolitan Manila.
In 2017, US$184 million of the country's US$2.92 billion total gambling revenue came from online gambling, a 14 per cent increase from 2016.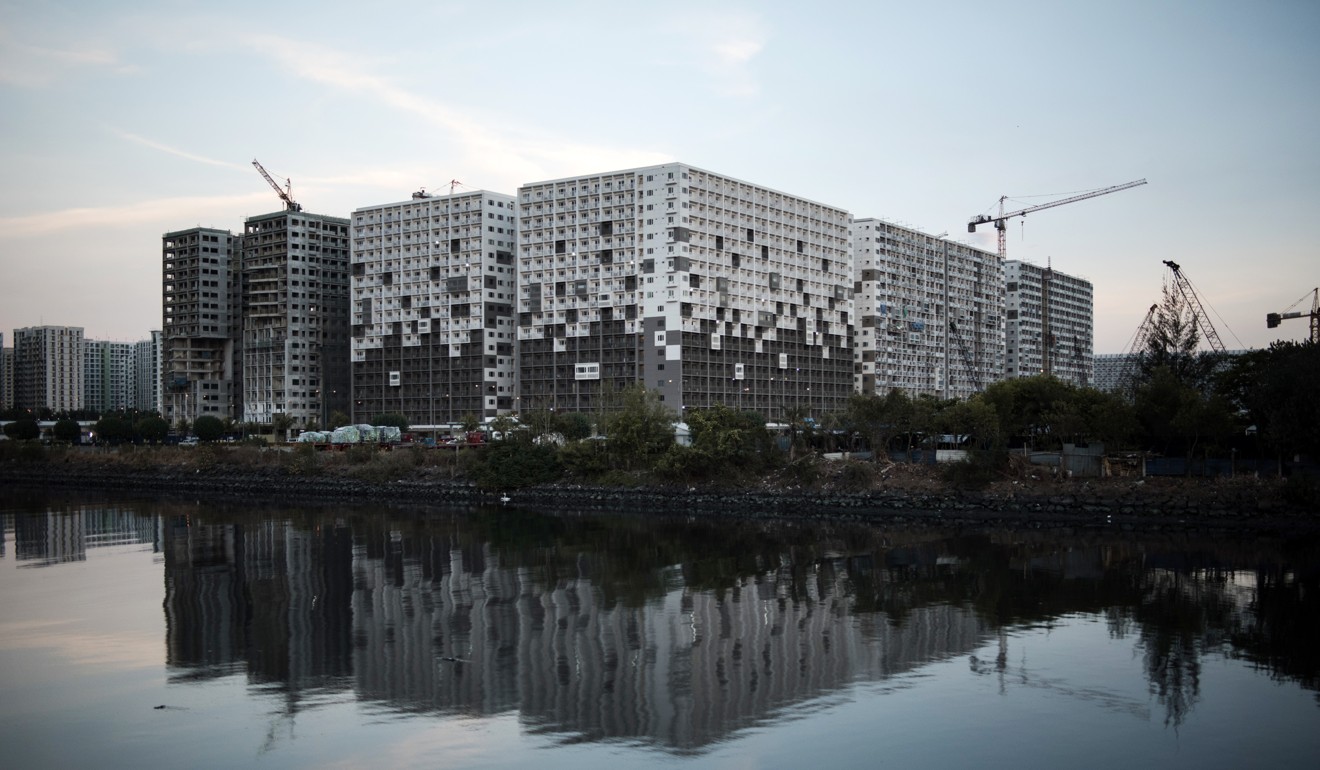 These online gambling companies purchase condominium units for their workforce, which is estimated at between 100,000 and 200,000 people. There are reports of workers living in crowded flats, working in slave-like conditions, and being held against their will. These corporations also open salons, restaurants, and groceries to sell to their workforce, who are mostly Chinese migrants. As Yupingkun puts it: "It's a Chinese ecosystem, 100 per cent Chinese-owned."
The spurt in top-end real-estate buying has had a multiplier effect benefiting other real-estate investors and businesses as well as the Philippines government. While many prime developers have their own construction arms, smaller private construction companies also get to make a living through these projects. As Yupingkun describes it: "In the construction industry, their presence has been felt, and is most welcome. It's led me to employ more people to sustain the industry's demand for my services."
The food, goods and service sectors, which sell to many of these condominiums, also benefit from the uptick in demand.
But soaring real-estate prices have forced low-to-middle-income Filipinos to move away from metropolitan Manila in search of more affordable homes on the city's outskirts – a boon for companies such as Golden Bria Holdings, which cater for this segment.
Last year, the Philippines jumped to the No 12 position among the top 15 countries for Chinese real estate purchases, lagging only Thailand, Malaysia, and Singapore in Southeast Asia.
"The Chinese want to buy here because the prices are cheaper," said Jing Zhou, a senior area manager for China at Robinsons Land.
But Filipino ownership of prime real estate has been dwindling in step. Rising prices have slowed purchases by overseas Filipino workers, who usually buy condominiums for their children or for retirement. Filipino low-to-middle-income buyers, who were the biggest beneficiary of the BPO boom, are also increasingly being shut out of this market.
Chinese investments have created relatively few opportunities for the local middle class.
For example, Chinese real estate investments have taken away office spaces from the BPO sector, where the companies are primarily Western, Indian and Filipino. In 2016, BPOs took 65 per cent of office space in Manila, a share that shrank to 39 per cent the following year.
Unlike BPOs, which provide jobs to the English-speaking Filipino workforce, the new Chinese gambling corporations do not generate the same kind of employment for Filipinos.
These companies import Mandarin-speaking Chinese back-office workers to cater for offshore Chinese clientele. Some Filipino women find employment hosting gambling tables and Filipino companies also provide third party cleaning or other maintenance service to these offices, but that's about it.
And it's no longer limited to Manila – online gambling operations have also begun to influence the real-estate sector of other major cities such as Metro Cebu, Cagayan de Oro and Olongapo. ■