"A knee-jerk reaction of glee" from overseas Filipinos greeted the drop in the peso's value, as workers figured the dollars they earned abroad would translate into greater spending power at home, according to Hong Kong-based NGO worker Aaron Ceradoy.
But the euphoria was short lived, as rising prices in the Philippines negated any advantage and led to many migrants scrambling to make ends meet.
Now, many Filipinos in Hong Kong are either "trying to add to their workload, borrow money or just spend a whole lot less to keep up with their families' needs", says Ceradoy, who works for the Asia-Pacific Mission for Migrants.
Baneng Mendez, 36, who has been a domestic worker in Hong Kong for 16 years, says the devalued peso means the amount of money she sends back to the Philippines has increased from 15,000 pesos (US$276) to 17,000 pesos. However, even the increased amount does not carry nearly the same weight as it once did, and she now struggles to pay for her three children's education.
"When all of them have projects for school, it requires a lot more expense than it did before," she says. Even with the help of her sibling, who is also working, they find it hard to cope.
She is far from alone. The peso has been in decline for the past few months, and is at its weakest in 13 years.
Much of the peso's weakness is because the domestic economy is struggling on many fronts. According to the Ibon Foundation, an independent think tank, the peso is now the worst-performing currency among major countries in the region.
According to Ibon, everything from exports to the trade deficit, gross domestic product growth, portfolio investments and even remittances from migrants has been dealt a blow in the past year or so. The growth of cash remittances has not been this slow since 2001, as the overall drop in June was 4.5 per cent lower than that of the same month last year.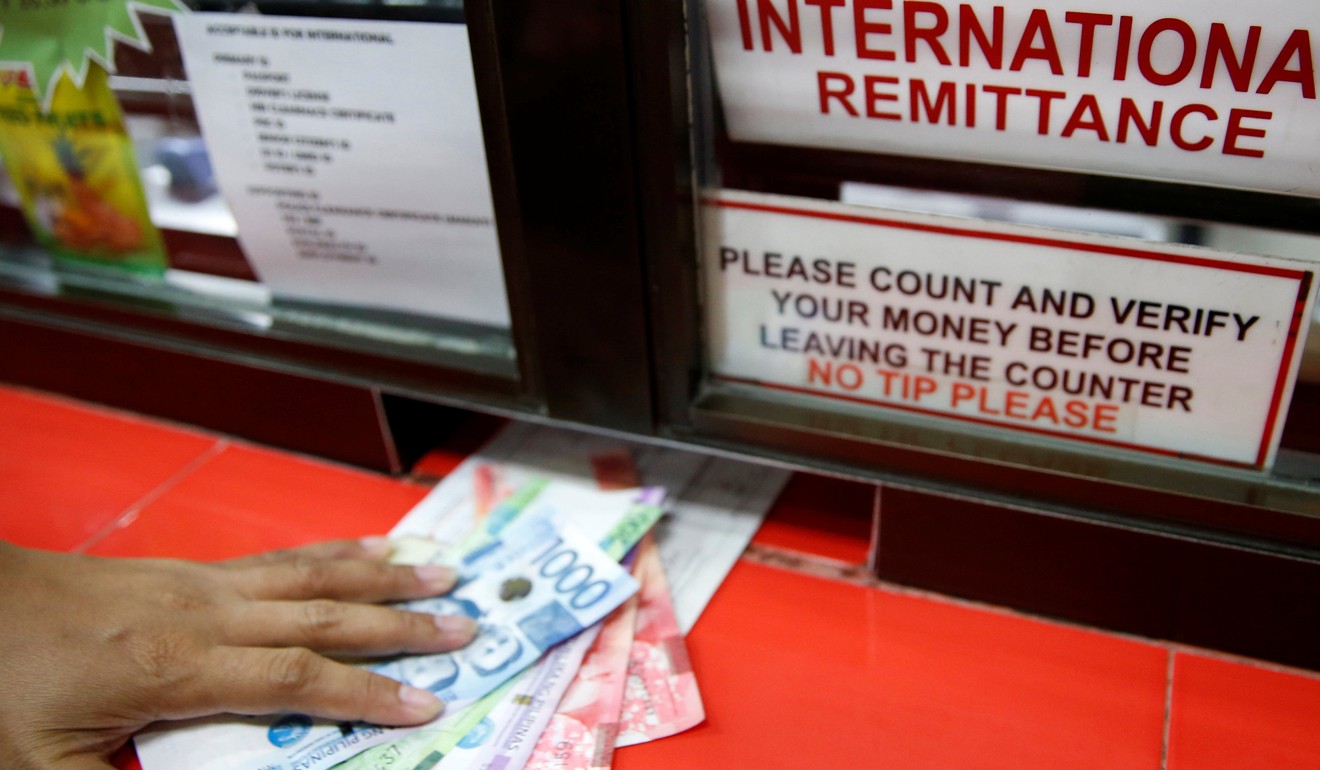 Much of the domestic turmoil in the economy has to do with the Tax Reform for Acceleration and Inclusion (Train) law, which came into effect this year. It has raised taxes on many commodities, while lowering personal income tax and corporate income tax.
President Rodrigo Duterte's economic managers argue that the surge in prices has been due to speculation, with many businesses taking advantage of the law.
However, even Congress could not deny the detrimental impact that the Train law had on the purchasing power of Filipinos. Members of the House of Representatives were vocal about curbing its effects, proposing actions that ranged from reviewing the law to doing away with it entirely.
Bayan Muna representative Carlos Zarate, one of the much-maligned law's main critics, even filed a bill seeking to repeal it. The lawmaker described it as "anti-poor and anti-people"; along with the weakening peso, it has done significant harm to the ordinary Filipino household.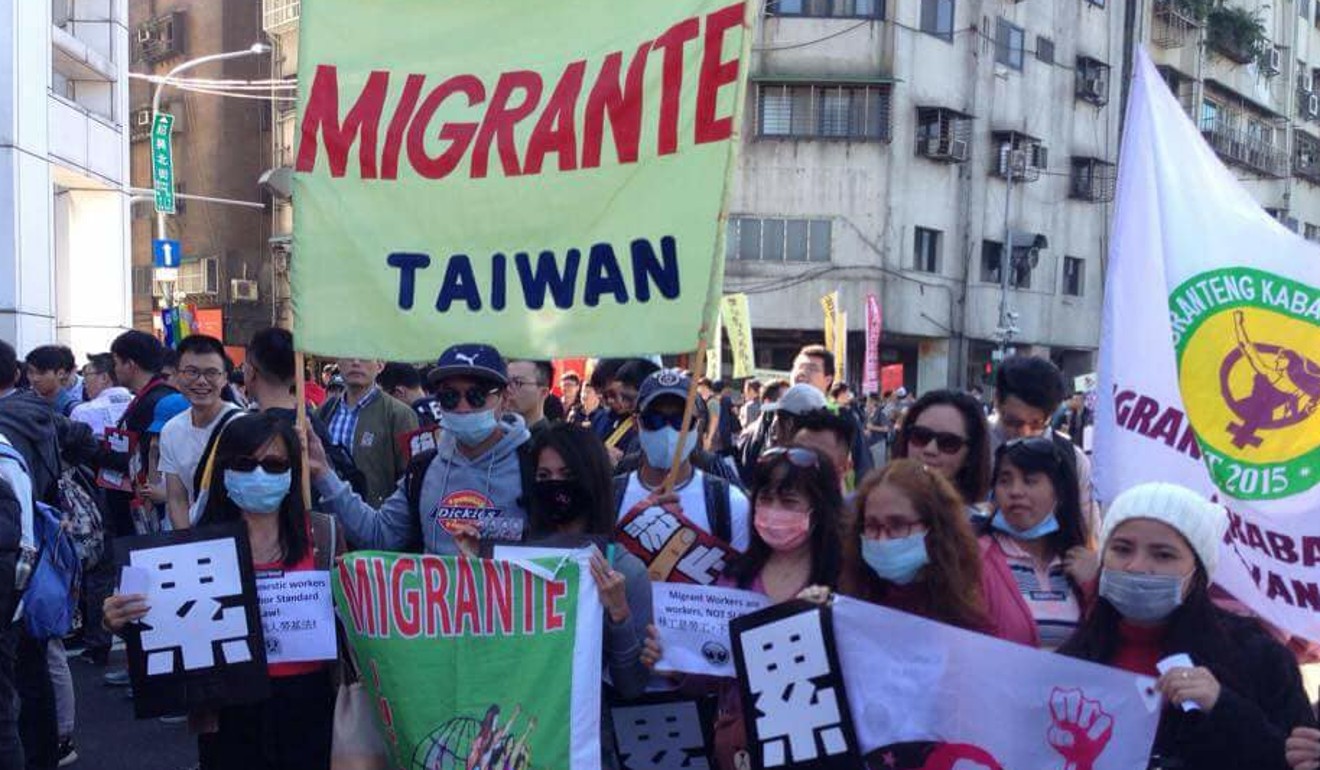 Migrant workers are among those most concerned about the Philippines' economic situation.
The sister of Hong Kong NGO worker Ceradoy works in a factory in Bahrain, and has been looking for someone to lend her money to pay for the daily expenses of her children, who are now studying at university. Her husband works as a nursing aide in Manila, but the "cost of everyday life is becoming too steep. All my kids have to skip their lunches [because] what I can provide all goes to paying for their schooling."
Even if I send back more money, what my family receives is somehow less.
In Taiwan, Sherry Macmod Wang used to work as a carer for the elderly, but now helps to manage a shelter for abused migrants with the Serve the People Association. She has been able to remit three times as much money to her family and brother, who has just started his first year of college in Manila.
Despite this, the entire family are now doing everything they can to tighten their belts in these tough times. "Even if I send back more money, what my family receives is somehow less. The Train law has really skyrocketed the cost of living, especially for the most vulnerable sectors of society. Many of the elite in society can handle it and even benefit from it, but for people like us, it is a worsening burden," Wang says.
Migrant workers, who make their hard-earned money by spending their lives away from their homeland, have clearly not reaped the benefits meant for their loved ones. A peso in decline is also a symptom of an economy in decline.
For Sonny Africa, the executive director of Ibon, the immediate future for the Philippine economy looks bleak unless drastic changes are made. "The problem won't stop, inflation and a weak peso will get worse as long as the basics of the situation are not addressed. This is a backward economy dependent on imports and the coming additions to the Train law."
The law is set to get a boost in the next couple of years, with two additional versions targeted for 2020 to expand the scope of the tax reform, thus raising prices of commodities even higher.
"An immediate step towards alleviating [the economic situation] and a good indicator if the government is sincere in curbing inflation would be to implement a price control on a lot of goods," Africa says.
"They have the authority to do this and if they don't, it means they aren't serious about tackling the problems of ordinary households." ■