The Asian financial crisis may have occurred two decades ago, but it continues to cast a long shadow over Indonesia. The country's modern image was defined in the summer of 1998 as a currency crash sparked social and political chaos, culminating in the downfall of President Suharto and the birth of a reformed democracy.
This week, the rupiah fell to its lowest level since that fateful summer; it is now trading at more than 15,000 rupiah to the US dollar, having weakened by 10 per cent overall this year.
Southeast Asia's largest economy has proved to be as vulnerable as other emerging markets to the uncertainty and turbulence triggered by the United States-China trade war and rising oil prices. Countries as diverse as Turkey, India, Argentina and South Africa have all seen their currencies weaken as investors retreat to more traditional safe havens and stores of value.
But the rupiah's continued depreciation is a blow to Bank Indonesia (BI), the central bank, which has been determined to avoid another rout, increasing interest rates five times since May in an attempt to stabilise the currency.
But while Indonesian holidaymakers may be disappointed in the exchange rate for the rupiah while travelling abroad, back home there is no sense of an imminent crisis.
Consumer prices are actually falling rather than rising, largely due to a decrease in prices on staple foods such as chicken, eggs, onions and chillies. Wages are also slightly rising and, for the moment, inflation is under control.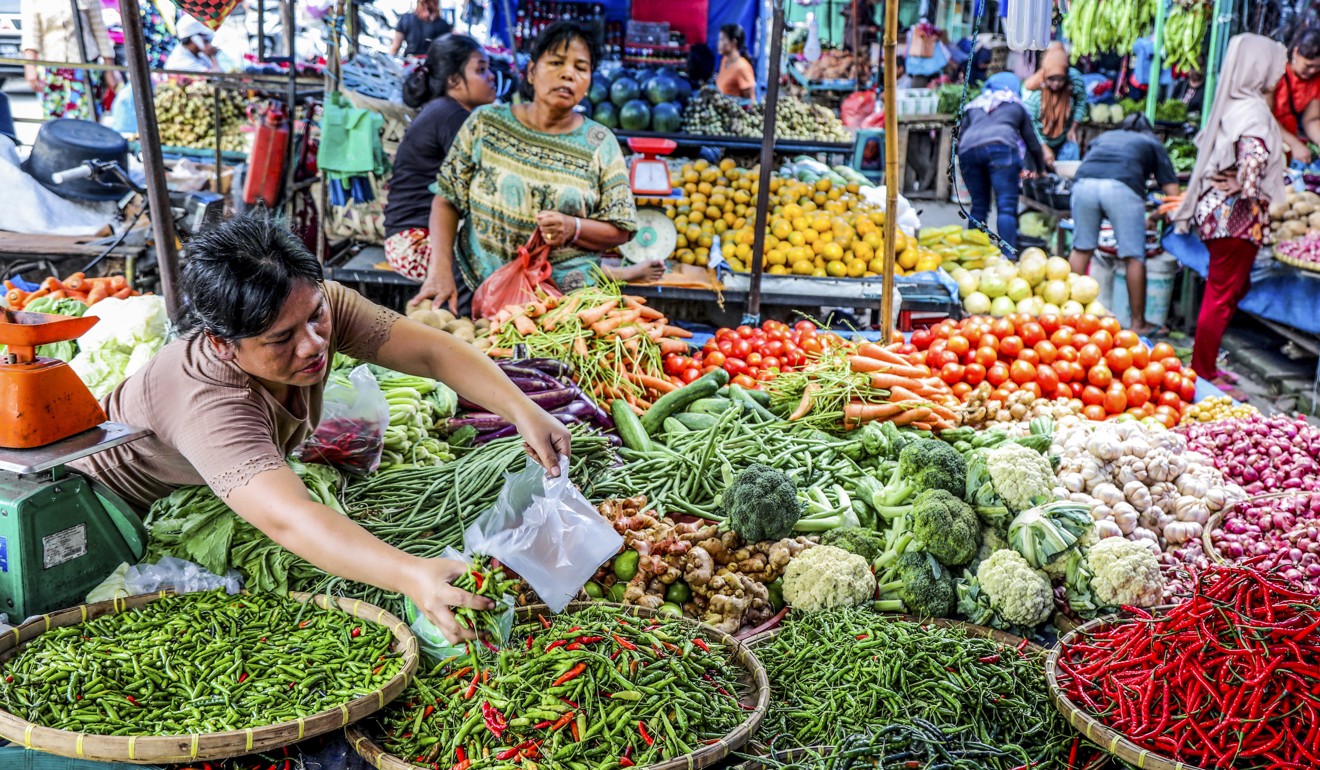 As Perry Warjiyo, the governor of Indonesia's central bank, puts it, "the fundamentals of the economy are sound". Warjiyo dismissed comparisons to 1998 when asked this week about the currency's current slump, which made headlines across the region.
"Why do you keep saying it's 'the lowest since the Asian crisis', this kind of thing?" he tells This Week In Asia. "You make it sound like Indonesia is falling apart."
He adds: "How much has the rupiah fallen this year? 9.8 per cent. But how much has the [Indian] rupee fallen? Twelve per cent. How much is the decline in Turkey, how much in South Africa, how much in Argentina?
"Come on! Compare [the rupiah] with the rupee and other countries' currencies. Our depreciation sends many jitters, but it is still manageable. And of course our rupiah is undervalued, compared to its fundamentals."
The BI governor is aiming to restore confidence not just in the aftermath of a terrible earthquake and tsunami in Central Sulawesi, but in advance of the annual World Bank and International Monetary Fund meetings that will take place in Bali next week.
The biggest players in world finance and development economics will be arriving and Indonesia – as well as the economy of the wider region – will be the focus of attention.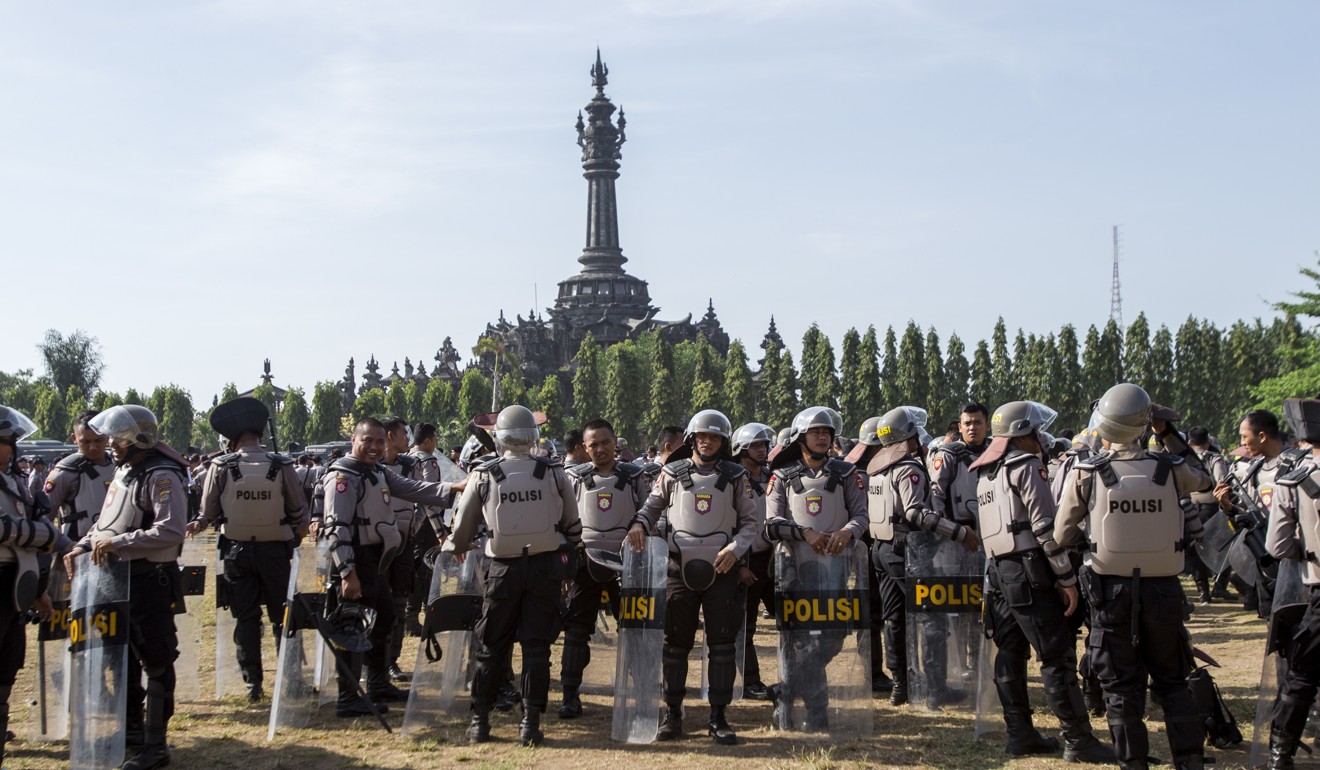 "Asia has emerged as one of the engines of the global economy," Warjiyo says. "We want to promote [the message] that Indonesia is reformed, resilient and a progressive economy."
Also on the agenda in Bali will be "harmonising of international economic policy to create a sustained recovery", the digital economy, new infrastructure projects with funding from public-private partnerships and Islamic sharia-compliant finance, he adds.
Yet amid the reassuring noises from the BI governor, there are signs of strain in some parts of the economy. Indonesia is one of the few countries in the region running a current account deficit, which in July climbed to US$8.03 billion, the highest level in five years.
Warjiyo admits this may require a "diet" to reduce it from a predicted 3 per cent of Indonesia's gross domestic product this year to 2.5 per cent in 2019.
Rising global oil prices are also expected to take a toll on the country's finances, yet at present, most of the cost is being absorbed by the state-owned petrochemical company Pertamina, which is billions of dollars in debt.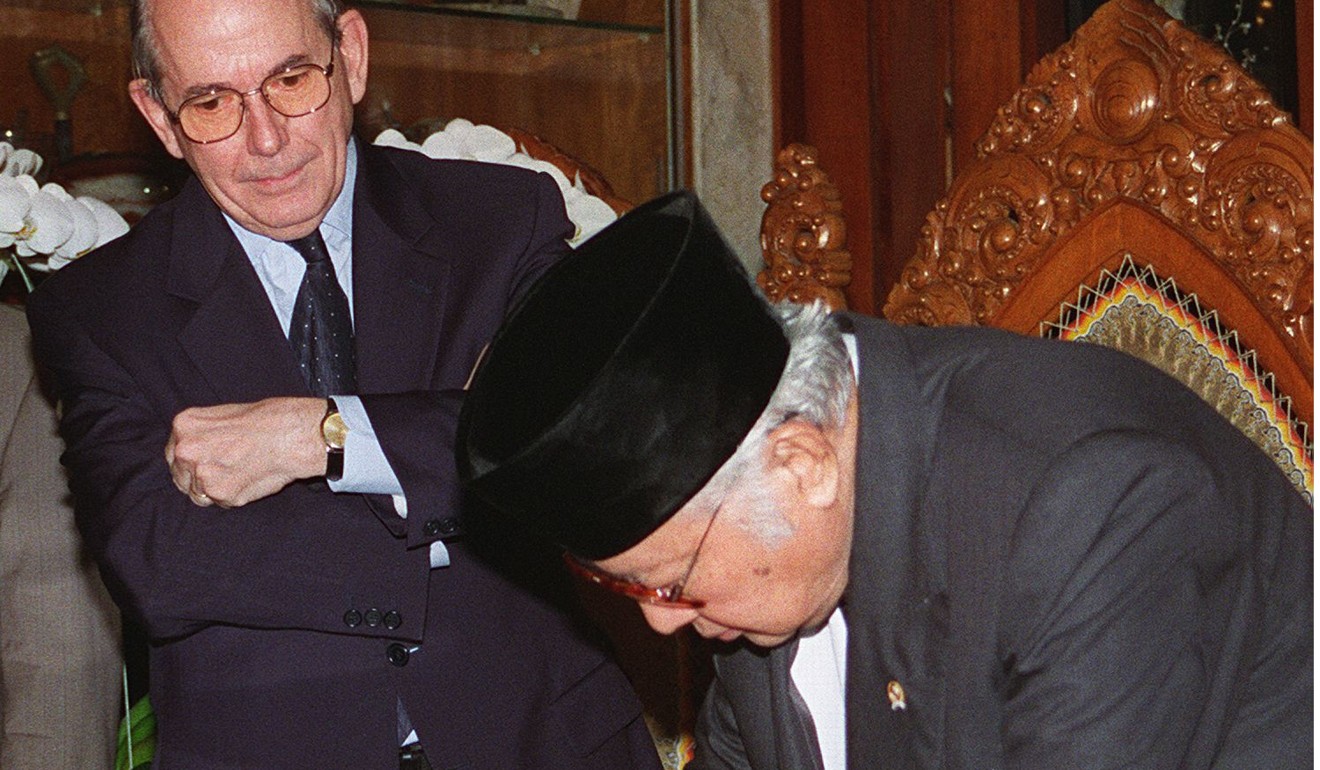 Meanwhile, businesses that rely on importing foreign products and materials, such as many in the food and beverage industry, are being asked to bear increased cost pressures without increasing prices.
"The profitability of hotels and other businesses will be suffering but they won't feel like they can pass on increased costs to consumers," says Matt Gebbie of Jakarta-based tourism consultancy Horwath HTL. "The domestic market is extremely price sensitive, and Indonesians will simply go elsewhere if they feel they are being charged too much."
Adhi Lukman, from the Indonesian Food and Beverage Producers' Association, says: "We will hold back from raising the prices of our products [despite rising ingredient costs], however it will be a challenge for us, because our profit margins will definitely be in decline."
Airlines are also bearing the double effects of a weaker rupiah as well as rising fuel costs, and Indonesia's national carrier Garuda has ruled out making a profit this year, simply aiming to keep its losses under US$100 million.
Prices and jobs are likely to be key issues during the campaign for the presidential election next April, as opposition candidate Prabowo Subianto is expected to sow doubts in voters' minds about President Joko Widodo, despite a lack of alternative policies.
Although Widodo may wish that any impact on the cost of living is delayed at least until after the election, his government cannot be accused of ignoring the rupiah's weakness.
In recent weeks, ministers have proposed a series of high-profile measures designed to shore up the currency, from imposing higher taxes on 1,100 non-essential imported products – such as caviar and luxury foreign cars – to postponing infrastructure projects whose budgets have come under pressure from the strong US dollar.
How effective such measures will be in halting the rupiah's slide remains to be seen.
Warjiyo, meanwhile, defends his bank's hawkish attitude in raising benchmark interest rates to the current 5.75 per cent. "I'm learning from the past," the veteran central banker says.
"When you face this chilly weather – global uncertainty, trade war and so on – the lesson is: do not wait until the uncertainty hits you, you have to pre-empt the uncertainty and in anticipation of a very difficult time you have to get ahead of it, prepare for it." ■