Amid the sell-off in stock markets around the world last week, an extra shiver of unease accompanied the slide in Hong Kong shares: the fear that local home prices may be about to roll over, exposing a dangerous build-up of hidden leverage in the city's pumped-up property market.
We've all heard the stories. Attending a new property launch, eager young hopefuls without enough cash for the 40 per cent down payment for a standard bank mortgage find themselves the targets of a hard sell. Do not worry about banks' prudential limits on leverage, they are told by sales agents – the developer's finance company will sort them out with a mortgage for 90 per cent of their apartment's value. And the interest rate will be at a competitive discount to the prime rate, locked in for two or even three years, so they pay only around 2.25 per cent interest – no more than an ordinary buyer.
It is an attractive-sounding deal. Sure, after two years the interest rate resets to a small premium over the prime lending rate. At most Hong Kong banks, prime is currently 5.375 per cent, which means the reset would push up our typical borrower's monthly interest payments from a little less than 50 per cent of household income to a little more than 100 per cent. But, explains the sales agent, that is not a problem. With interest rates low and property prices rising at 10 per cent a year, buyers can be confident of either refinancing at an advantageous rate or selling at a handsome profit before the reset kicks in.
Except such confidence is looking more and more misplaced. For a long time, Hong Kong mortgage rates remained low, even though the United States Federal Reserve was raising its own benchmark rates, because local banks capped their home loan rates at a discount to their prime rate. However, in September when the Fed raised US interest rates, Hong Kong banks raised their prime lending rates for the first time since 2006.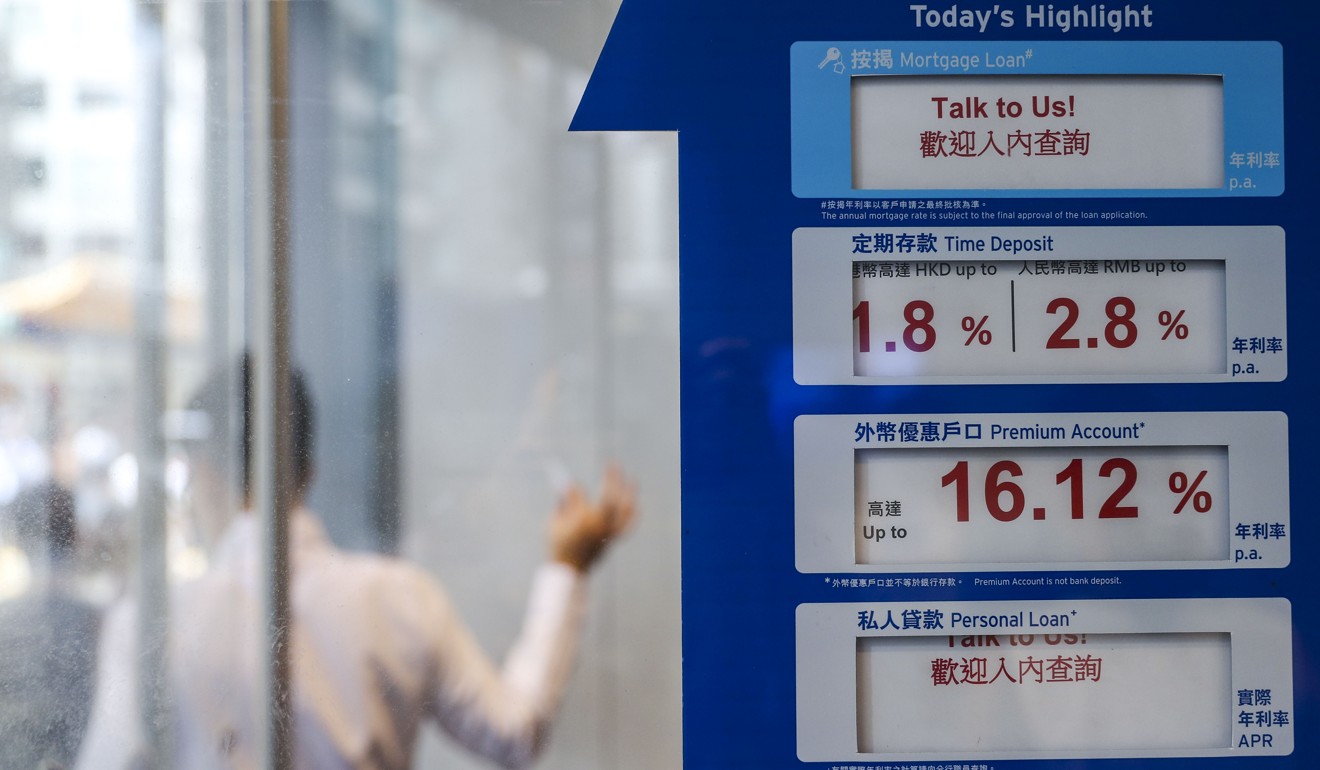 As a result, buyers can no longer be so sure that property prices will continue to rise as they have over the past 10 years. Yes, the market is still underpinned by robust demand. But with mortgage rates now exceeding rental yields on all but the tiniest flats, and the government promising to ramp up supply, Hong Kong residential property is not as attractive an investment as it was a few years ago.
That has left prices looking top-heavy, with many observers believing that recent reductions in developers' asking prices and the 1.7 per cent dip in secondary market prices over the past couple of months are just a foretaste of a steeper slide to come.
If the fall in prices does deepen, it will clearly pose problems for highly-leveraged homeowners facing mortgage-rate resets. Threatened with – or already caught in – negative equity, they will find it impossible to refinance, and some will be forced to default or sell at a heavy loss. If there are enough of them, their distress will add to the downward pressure on prices, damage developers' finances, and potentially weaken consumer demand in the real economy.
Clearly a great deal depends on just how prevalent high loan-to-value lending by developers to shaky buyers really is. Unfortunately, there are no definitive figures. Compiling mortgage data is the job of the Hong Kong Monetary Authority. But the HKMA's principal mandate is to promote banking stability; traditionally it has paid little attention to non-bank lenders such as developers' finance companies.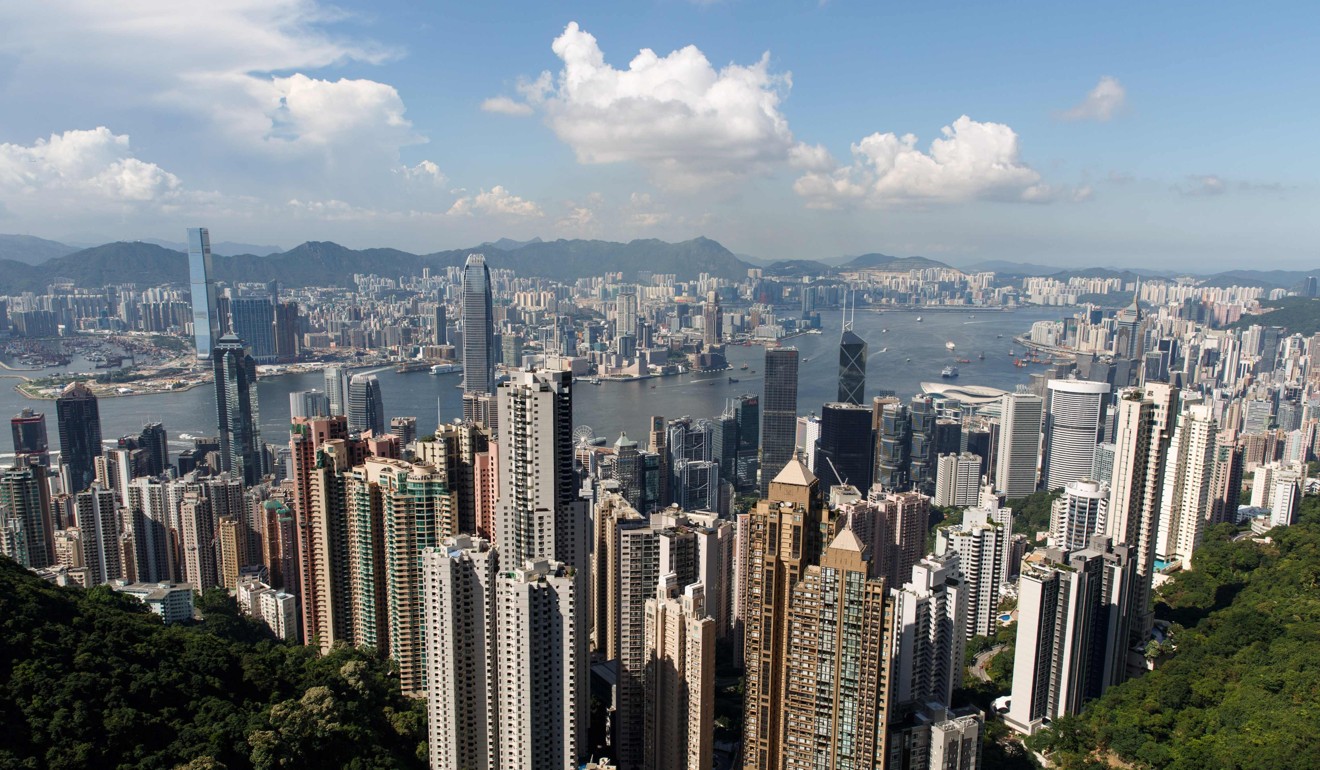 According to mortgage brokers, developer loans could account for 15 per cent to 20 per cent of primary market financing, or as much as 5 per cent of total mortgage lending. However, at least one non-bank mortgage lender puts the proportion at considerably less, and the HKMA's own estimate is that although developer loans grew by 53 per cent in 2017, they amounted to no more than 2.6 per cent of overall mortgage lending for the year.
A quick reality check suggests which figure is closer to the mark. In 2017, according to the Hong Kong Land Registry, residential properties worth HK$556 billion changed hands in the city. In the same year, conventional mortgage loans captured by the HKMA's data amounted to a shade under HK$300 billion. At the 2017 average loan-to-value ratio of 49 per cent given by the HKMA, those mortgages would have financed purchases worth just over HK$600 billion.
Obviously there is a mismatch between the two figures, and that is before factoring cash purchases or those financed by other means. But the implication is that high loan-to-value developer mortgages not captured by HKMA survey data are not a significant factor in the city's residential property market.
In short, there is no appreciable hidden leverage. Sure, some buyers will be vulnerable as rates rise. But the numbers are too small for their forced deleveraging to trigger a death spiral in the local property market, pose a systemic risk to the financial system, or to greatly damage consumer demand.
Hong Kong family balance sheets remain exceptionally strong by international standards, with local households sitting on deposits worth three times their gross liabilities. In other words, Hongkongers – and Hong Kong's economy – are well positioned to cope with higher mortgage rates and weaker property prices. Even if the current fall in the market deepens and accelerates, which does appear likely, the city will not be facing the prospect of a slide into a punishing 1997-style multi-year economic slump as a result. ■