With plans for dozens of gleaming skyscrapers that could eventually house a million residents, the megacity development Meikarta was sold to aspirational Indonesians as the antidote to Jakarta, the country's notoriously congested and polluted capital.
The development was dubbed "the Shenzhen of Indonesia" in admiration of China's innovative metropolis, while advertising slogans promised "the future is already here".
But the future of the US$21 billion real estate project, in Bekasi, West Java, is no longer looking so bright as allegations of bribery and corruption have engulfed its developers and stoked the concerns of investors and customers who have already put down an advance payment.
Detectives from Indonesia's anti-graft agency this week arrested staff and raided the homes and offices of senior executives from Lippo Group, the Indonesian conglomerate behind Meikarta, which also has significant business interests in Hong Kong and South Asia.
Shares in the group continued their downward trajectory on Thursday when the Corruption Eradication Commission (KPK) raided 12 locations, including the home of James Riady – the deputy chairman of Lippo and son of the conglomerate's founder Mochtar Riady – who said he was cooperating with the investigation.
The raids came after a Lippo executive, operational director Billy Sindoro, was arrested on Monday evening under suspicion of instructing his staff to pay bribes worth up to US$460,000 to a local leader and her officials to ensure Meikarta, Lippo's biggest ever project, could start construction.
Nenang Hasanah Yasin, the regent of Bekasi, and four public servants accused of accepting the bribes were also arrested, along with two Lippo consultants and an employee. Investigators confiscated 513 million rupiah (US$33,708) and S$90,000 (US$65,227), but this was thought to be only part of the bribes.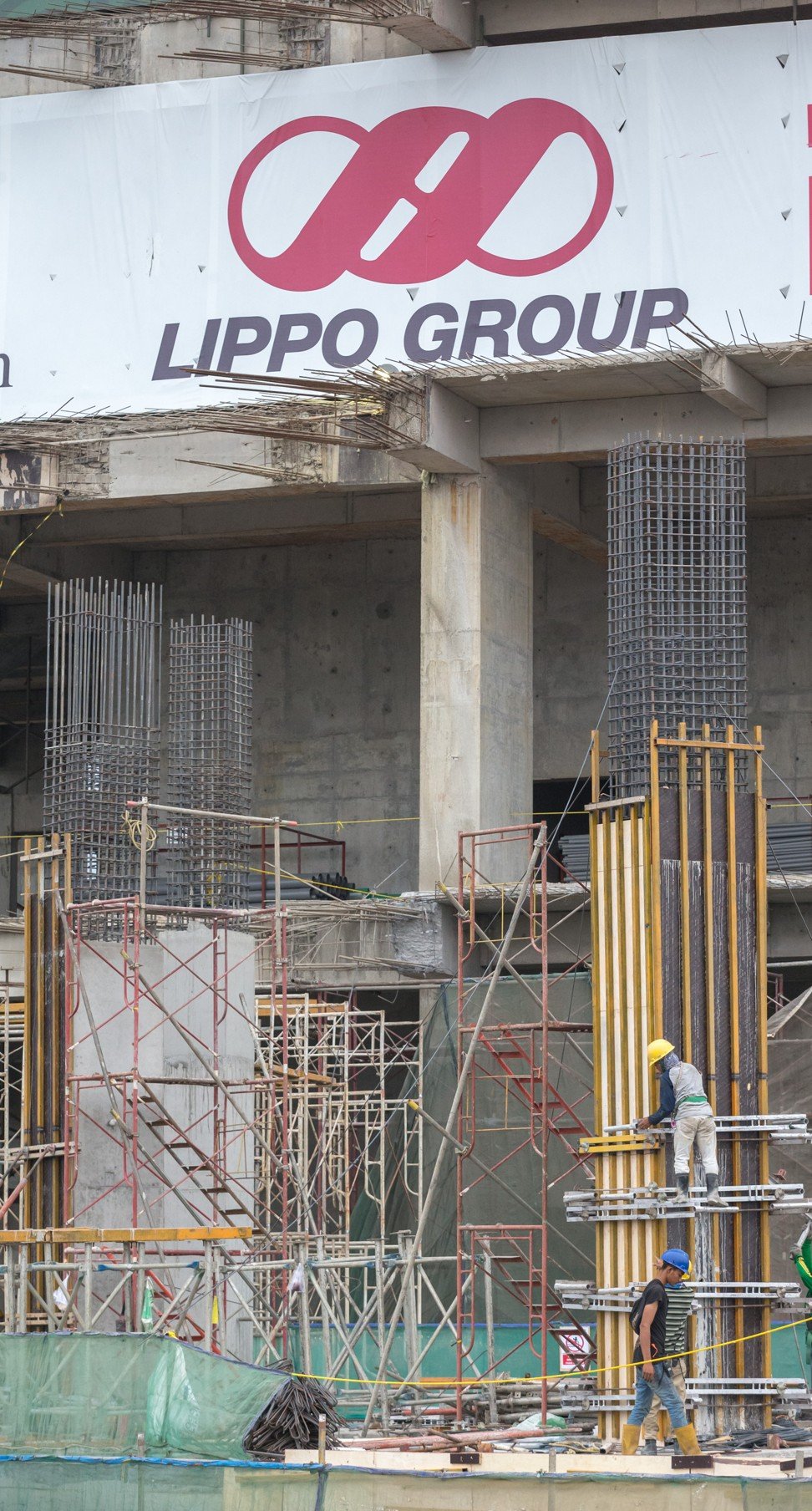 Yasin was also sacked from her role on the campaign team of Indonesia's President Joko Widodo, who is seeking re-election.
"We are investigating suspicions of illicit money flow to accelerate or influence permit issuance, which is still under the local administration's authority," a KPK spokesman said. "So far, documents related to licensing by Lippo to the district government, financial records, and electronic evidence such as computers have been confiscated. The investigation continues."
The arrests and raids may bolster President Widodo's claims to be cracking down on corruption ahead of a presidential election next April, but suspicions around Meikarta first arose last year after officials in Bekasi suggested illegal payments had been made to secure the permits required to begin work on the flagship development.
This week Sindoro was named publicly as a suspect after two Lippo consultants and a staff member who allegedly paid the bribes to Yasin apparently testified they "had done so at the instruction of Billy". Sindoro was previously sentenced to three years in prison in 2009 for bribing Indonesia's antitrust agency, according to the KPK.
Lawyers for Lippo said they would cooperate with the investigation and added that there was no tolerance for corruption at the company.
Founded as Lippo Bank by Chinese-Indonesian businessman Mochtar Riady in the 1950s, Lippo Group has diversified and grown into an empire of private and public companies, extending from Indonesia to China, Hong Kong and Macau, the Philippines, Singapore and South Korea. The group now encompasses extensive retail, banking, media, and property interests, controlled by Mochtar's two sons James and Stephen through separately listed companies in Indonesia and Singapore respectively. As well as a number of high-profile residential developments in Jakarta, the group also owns the Hong Kong Lippo Centre in Central.
Given the group's large-scale and diverse business interests, it has never been far from controversy. Sindoro's previous jail term was linked to him bribing an anti-monopoly-agency official on a matter regarding Direct Vision, partly owned by First Media, then a Lippo Group unit. The agency in August 2008 ruled Direct Vision had not violated any laws in a case related to television broadcast rights for the English Premier League between 2007 and 2010. In 2001, James was fined US$8.6 million by the United States Department of Justice for violating federal election laws when he contributed to former US president Bill Clinton's White House run.
A spokesman for James Riady confirmed on Thursday night that a search did occur at his residence in connection to the KPK investigation, saying "there were no documents/items found or seized in relation to the case. Mr Riady remains fully committed to assisting the KPK in their efforts as is necessary."
A spokesman for Stephen Riady said Lippo companies in Indonesia and the rest of Asia should be considered separately. OUE Limited, Lipp's company in Singapore, is "listed on the Singapore Stock Exchange and are a separate business", he said. "We are never involved in the Jakarta businesses, the family has got very clear demarcations on that. Our Hong Kong businesses are under my chairman's jurisdiction in Singapore."
Financed in partnership with Japanese firms Mitsubishi, Toyota and Sanko Soflan Holdings, Meikarta was first announced in 2016 as a future centre for the automotive and electronic industry. It was also meant to house 225,000 flats and 1.5 million square metres of commercial space, all within commuting distance of Jakarta and Bandung.
Just last month, Lippo handed the keys to the first 863 flats in the first two completed towers over to their new owners, although the development is not set to be fully completed until 2021.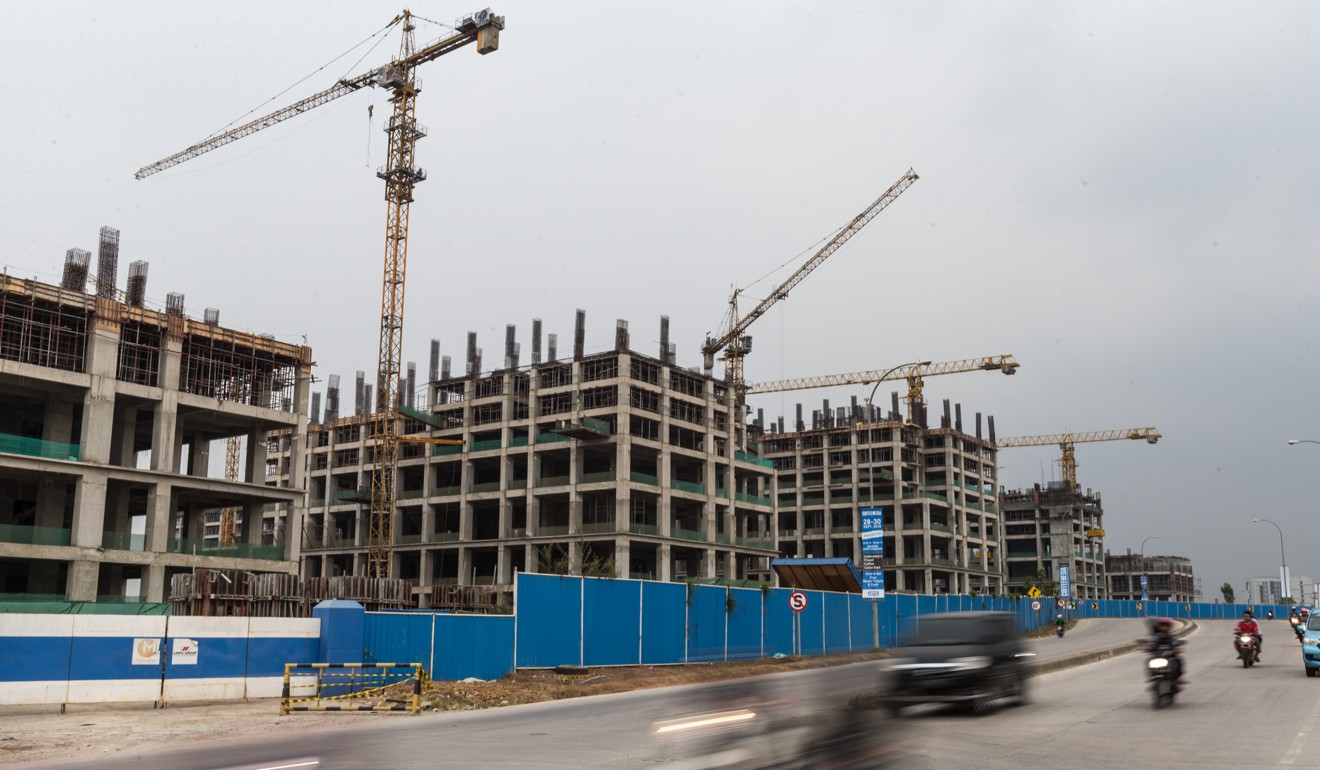 The Indonesian Stock Exchange invited Lippo Group executives to a meeting on Thursday to discuss the troubled project, as shares in the group's flagship real estate developer, Lippo Karawaci, fell 4.17 per cent while another subsidiary, Lippo Cikarang, lost 2.26 per cent. However Lippo refused to attend the meeting, saying they had provided all necessary assurances in advance.
Indonesian Consumers Foundation executive chairman Tulus Abadi warned people to be careful if they had planned to invest in a Meikarta property.
Tulus said about 43 per cent of the property complaints his agency had received involved Meikarta consumers, such as those who wanted deposits refunded. The Meikarta management must explain the fate of the housing estate project to customers who had already bought or made advance payments on flats, he added.
"If the Meikarta project is stopped due to licensing that has not been done or is not correct, or other problems, the government must guarantee the rights of consumers who have already made a purchase transaction," he said.
Richard van der Schaar, managing director of the Indonesia Investments business consultancy, said that despite market concerns, he expected most of the Meikarta project to be completed in the years to come – albeit with some delays.
"Lippo Group shares may have tumbled this week but I don't foresee any long term consequences," he said. "It is quite common in Indonesia to see some officials being bribed in big construction projects, and it is also quite common to see the start of construction without having secured all necessary permits. Usually the legal and regulatory framework is not ready to deal with a big project that covers multiple local 'jurisdictions'. Anyone who is convicted of bribery offences will probably need to face a couple of years in jail but for the group itself I don't foresee any big impact.
"I also expect most of the Meikarta project to go ahead although there will be a delay due to the legal process and investigation."