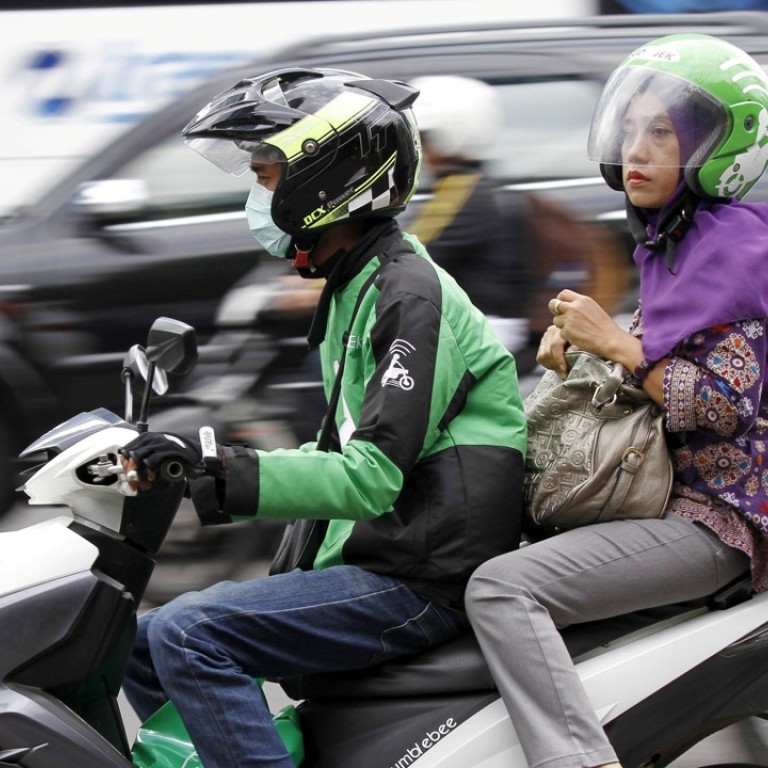 Have you been Grabbed? #MeToo, say Indonesians
The ride-hailing boom has yielded cases of sexual harassment – and even murder. As the #MeToo movement galvanises women to speak out, they are watching to see how Grab and Go-Jek will prevent such offences
O
n an evening
in early August, Riri Asria was tempted by a one-rupiah fare ride offered by
ride-sharing firm Grab
, so she installed the app and proceeded to book her first ever motorcycle-taxi with the company. Little did she know the short journey would evolve into a nightmare over the next few days.
During the ride to her relative's house in Jakarta, which took under 30 minutes, the 25-year-old fresh college graduate struck up a conversation with the driver to reduce her anxiety of riding alone with a stranger at 10pm.
Her driver was more than happy to talk, and even reciprocated by making small talk and asking her the usual questions, such as where she came from.
A few days later, she received an email from Grab that said she had left an item in a vehicle and to call a driver's number to retrieve it. Confused about which item she had left behind, she called the number.
"The driver laughed when I called him, it didn't feel right so I hung up," said Asria, who lives in the city of Malang in East Java. "He then texted me on WhatsApp, sent me a friend request on Facebook and followed me on Instagram. I felt so terrified so I blocked him."
Asria said she had filed a complaint to Grab, but it went unanswered by the company. She didn't follow up with her complaint as the driver had stopped pursuing her.
Meanwhile, in Bandung, Silvana Marsha Fauza was asked out on an impromptu date by her Grab driver, who took her to a railway station earlier this month.
"At first he was asking me the time of my train departure, so I thought it was just a normal question, until he asked me to have satay together while I waited for the train," the college student, 22, said. "I refused and he became visibly upset, saying stuff like 'Why is it hard for you to accept my invitation, it's only going to take 10 minutes?'"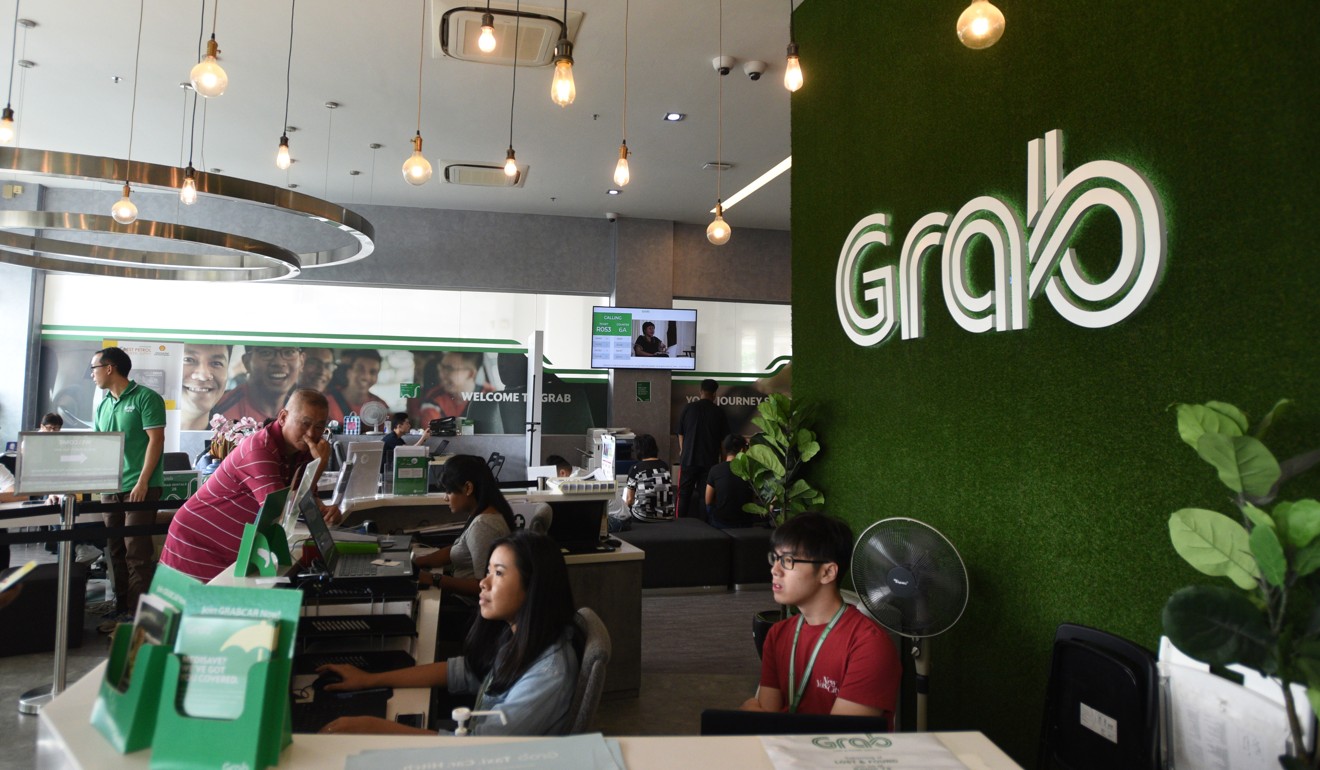 The driver later dropped her off about 400 metres from the station, citing "crawling traffic" – and ignoring the fact that Fauza had a lot of luggage to carry.
Anecdotes about flirty ride-hailing drivers have become all too common in
Indonesia
following the 2015 ride-sharing boom, when homegrown ride-hailing firm Go-jek launched its mobile application, followed by Singapore-based Grab. Drivers' impropriety became a growing concern as their behaviour inevitably progressed into sexual harassment, assault, and even murder.
In March, a woman in Bogor was killed by two men after a Grabcar ride. The men tied her up and demanded 20 million rupiah (US$1,315) for her release – only to murder her after finding her bank account was empty. The two are now in prison.
The #MeToo movement in the United States and other countries has also recently emboldened women in Indonesia to speak out against lower-level harassment by their ride-hailing drivers, such as when a driver asks them questions that are too personal or sends them unsolicited messages after the trip. In Indonesia, there were 348,446 sexual assaults reported against women last year, a 74 per cent jump from 2016, according to state agency National Commission on Violence Against Women.
The companies' handling of sexual harassment and assault, including their methods of preventing it, will play an important role in their overall strategy to take pole position in Southeast Asia's biggest economy. With a 40 per cent share, Indonesia takes up the biggest chunk of the region's ride-hailing market, which is projected to be worth more than US$20 billion by 2025, according to a report by Google and Singapore's state investment fund Temasek.
In August, SoftBank-backed Grab, valued at US$11 billion, announced that it had secured US$1 billion in fresh funding from, among others, China's Ping An Capital, that would be used to expand in Indonesia. Meanwhile, Go-jek, which recently raised US$1.5 billion and is valued at US$5 billion, has expanded into Vietnam and Thailand and is eyeing entry into Singapore and the Philippines – turning its battle with Grab into a regional competition.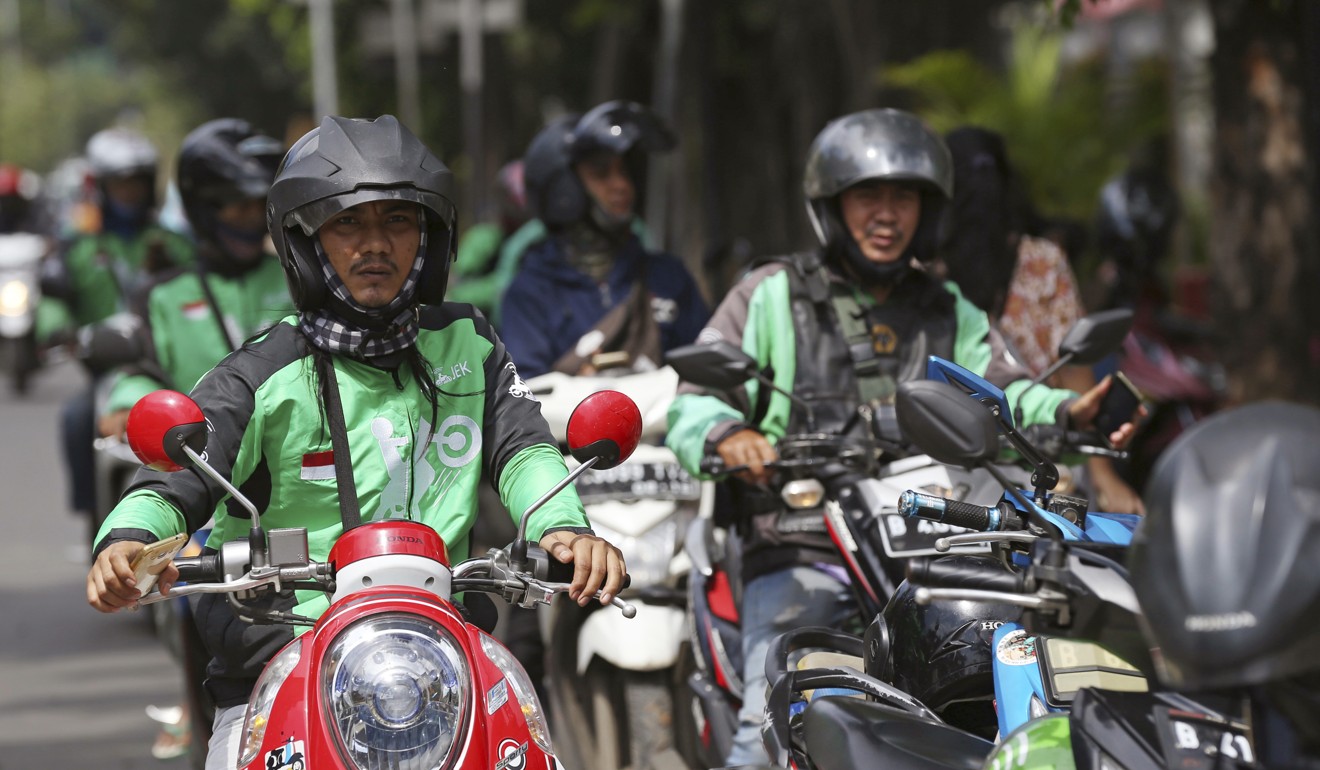 However, cheap fares and crazy promotions are not enough to sustain the popularity of these firms if the harassment continues, as highlighted by one case in Indonesia last week. A female rider said she was kissed by her Grabcar – Grab's private car-hailing service – driver, and she "didn't do anything because she was so [scared] of being killed by the driver", according to an Instagram story that went viral on Twitter.
The driver then forced her to give him a 5-star rating, a gauge that defines a driver's quality of service. Grab's brand took a hit as the viral story prompted other users to share their own unresolved sexual harassment stories allegedly involving Grab drivers.
"These [tweets] about Grab drivers' behaviour are making me think twice before ordering a ride with Grab," said Fauza, who was hit on in Bandung. "Grab needs to firmly respond to these complaints."
Grab's response to the kissing allegation made the matter worse. The company said it tried to mediate a meeting between the driver and the rider, but the latter refused to meet with her alleged harasser. The victim-blaming insinuation in the statement prompted a backlash, which spiralled into a call to boycott Grab.
"This is a crime, Grab should not act as a mediator," "said Twitter user Chintami Maranata.
While Grab was trying to recover from the blunder, Go-jek was lauded as an
LGBTI
champion after an executive said in a Facebook post on October 11 that the company embraced "differences of any kind be it gender, race, religion … sexual orientation, or any other characteristics protected by law".
The post also went viral, spawning #UninstallGojek, a hashtag first tweeted by Muslim Cyber Army – a Twitter account notorious for its role in spreading hoaxes and inciting racially and religiously charged hate speech. The hashtag was later hijacked by the country's pro-LGBTI allies, and was turned into #UninstallGrab instead. Both phrases trended on Indonesian Twitter for a few days.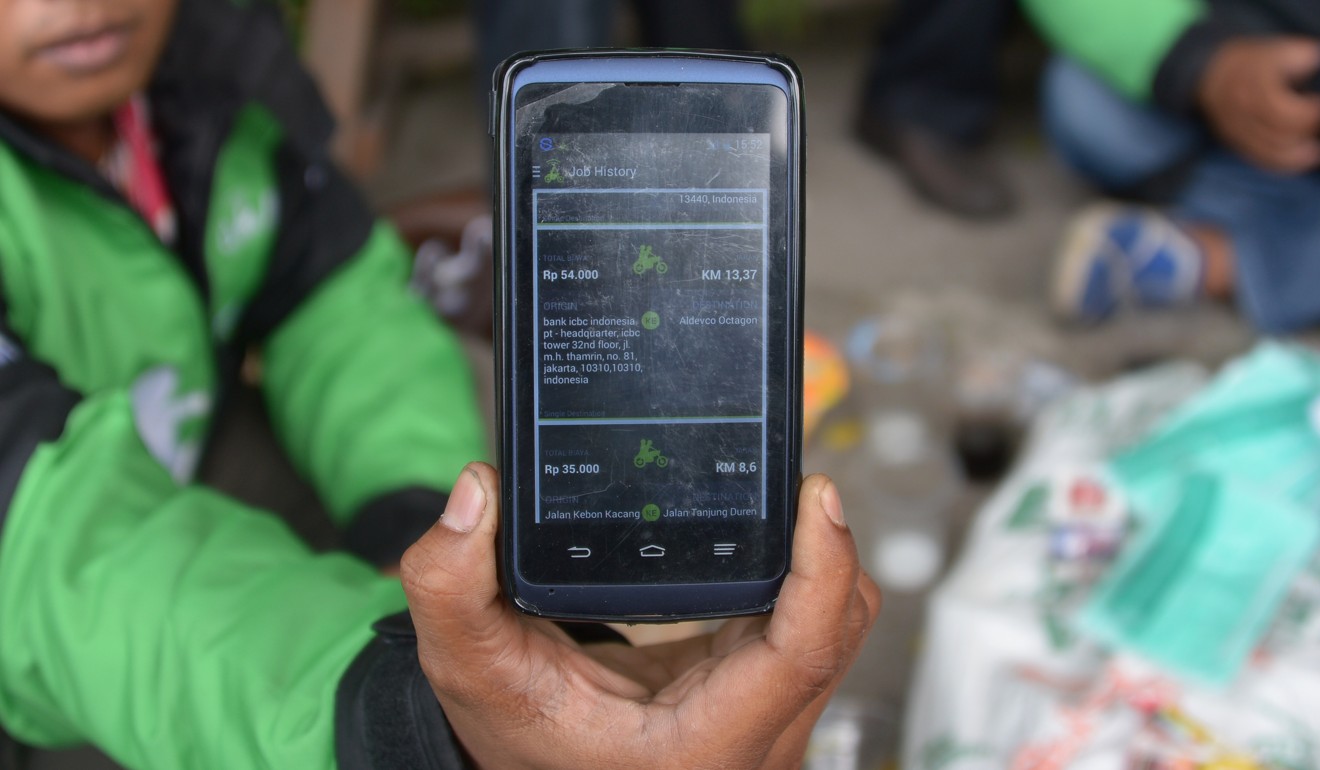 "Grab is having endless unsolved sexual misconduct by their drivers and people go silent over that, while Go-jek is here supporting the LGBTI community and suddenly #UninstallGojek is a trending topic in Indonesia," Twitter user Dinda said. "This is beyond my logic, people cannot be allowed to be this stupid."
For its part, Grab has apologised for the way it handled the case, and has consulted the National Commission on Violence Against Women on how to prevent and deal with sexual misconduct reported by drivers and riders.
"Many victims of sexual assault are scared to speak up or ask for help. There should be special treatment for victims, such as third parties that can listen and relay the victims' stories to the relevant parties," said Mariana Amiruddin, a commissioner at the agency who attended the meeting with Grab. "We are planning to have discussions with all ride-hailing companies about the right procedures for handling sexual assault complaints."
Grab offers an emergency button and a "Share My Ride" feature that allows riders to contact and inform their loved ones in case of danger, which Go-jek doesn't have. Grab has also introduced a verification system where the app prompts drivers to take a selfie, to prevent the account from being misused by third parties. Both apps already include a direct call button to the companies for users to report sexual misconduct.
The features might help riders to feel more at ease when booking rides with strangers, but they are unlikely to make the concerns disappear.
"I used to report to my dad the name of the drivers and their licence plate numbers, but I've stopped doing that because I felt safe," said Asria from Malang.
"Now I'm paranoid after what happened to me the other day, so it's very likely that I will screenshot the name of my driver and send it to my dad just as a precaution." ■