With a supposed 1 trillion ringgit (US$240 billion) national-debt albatross round his neck, Malaysia's finance minister Lim Guan Eng has no qualms admitting he will be stingy in his inaugural budget to be unveiled on Friday. But just how tight fisted will he be?
Observers of Southeast Asia's third-largest economy say they are bracing for a budget that borders on austerity – even as Lim and his senior finance ministry officials insist their cost-cutting measures are part of a "smart spending" strategy rather than Greece-style belt tightening.
The budget is the first since the defeat of former leader Najib Razak, who concurrently held the finance portfolio for nine years until the May 9 election.
Lim and his boss Prime Minister Mahathir Mohamad for months have disabused the public of expectations that the budget will be filled with economic goodies – a common trend during the Najib years.
Instead, the new administration has said the urgent need to pare down what it claims to be profligate borrowing by the scandal-tainted Najib means Malaysians must now brace for a "sacrificial budget".
By conventional measures used by most countries, Malaysia's federal government debt stood at 686.8 billion ringgit at the point of change of power on May 9 – amounting to some 50.8 per cent of gross domestic product and below a Najib-era pledge to keep the country's debt below 55 per cent.
Mahathir's government, however, says that in its view, the national debt exceeds 1 trillion ringgit because it considers government guarantees of some 199.1 billion ringgit as well as 201.4 billion ringgit worth of lease payments for public-private partnership projects as part of the country's total liabilities.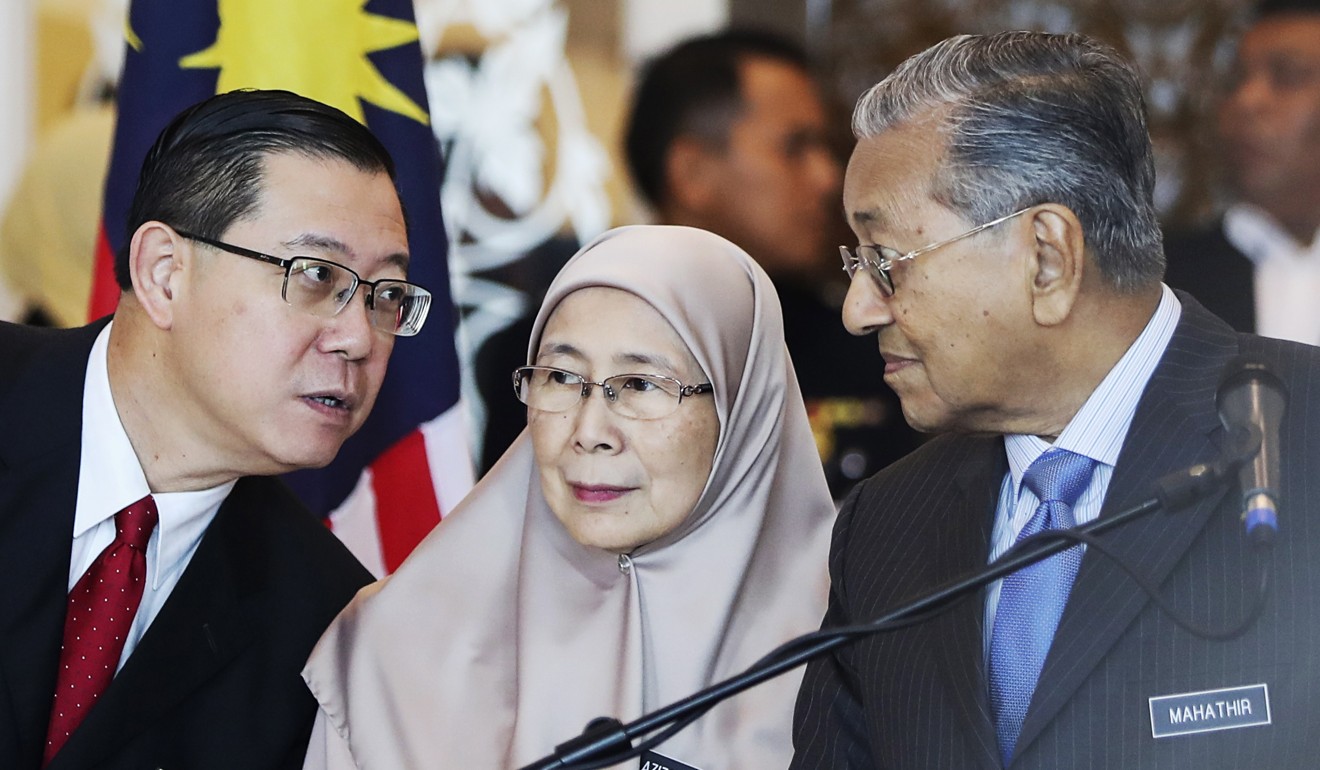 At 1.087 trillion ringgit including these elements, the government's official stance is that national debt stands at a debilitating 80.3 per cent of GDP.
Another headache for Lim is the need to make up for revenue lost as a result of decisions to abolish a Najib-era goods and services tax (GST) in favour of a sales and services tax that brings in less for the government.
The abolition of the GST and another key economic policy – reintroducing fuel subsidies – were key planks of the ruling Pakatan Harapan coalition's election manifesto.
Those measures mean the government will not meet the 2.8 per cent deficit target set by Najib despite earlier hopes that it would.
Lim, in an interview with the This Week in Asia soon after the polls, said he would try to "well maintain" the fiscal deficit.
Observers say development expenditure as well as government emoluments and pension may be subject to Lim's cost-cutting measures.
A sugar tax and a digital-services tax targeting the likes of Google, Facebook and Amazon – similar to the measure introduced by British finance minister Philip Hammond this week – may also be introduced.
Revenue could also be boosted by sale of some state assets.
While there have been murmurs that Lim has been mulling capital gains and inheritance taxes to boost state coffers, analysts say such a move is unlikely to be announced on Friday.
A tax reforms committee is expected to deliver its findings some time next year.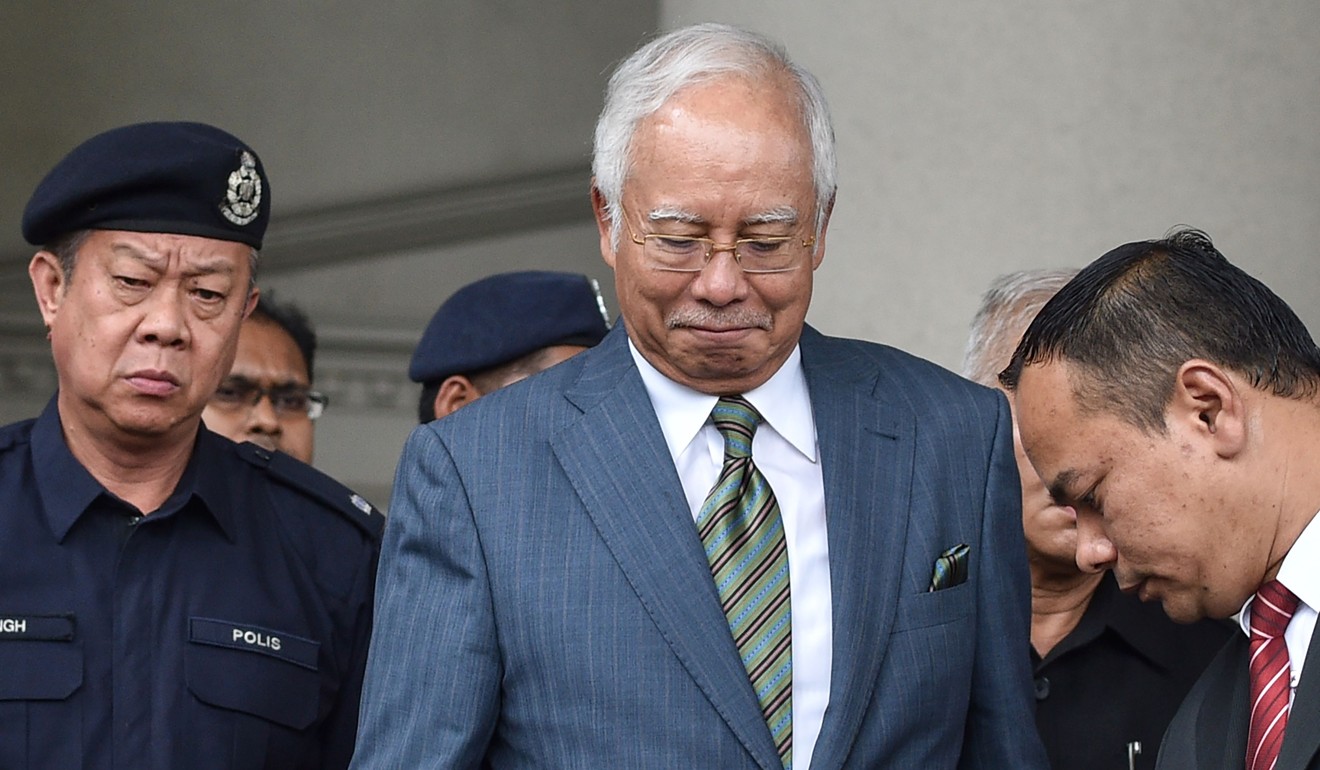 "We think underlying the budget are revenue enhancements from asset sales, additional non-tax revenue collection, and prudent spending," Julia Goh, a senior Kuala Lumpur-based economist with United Overseas Bank, told This Week in Asia.
While any major new tax measure is likely to cause disquiet, this was unlikely to be the case with the proposed sugar or "soda tax" and digital-services tax, Goh said.
The latter measure is seen by some in economic policy circles as a way to deal with multinational technology giants that pay low taxes in the countries in which they operate.
Said Goh: "We think the sector-specific taxes can be introduced without too much negative economic effect as they can be seen as advocating healthier lifestyles and aligning taxes between online and offline players, which is akin to levelling the playing field."
Economist Rajah Rasiah from the University of Malaya meanwhile cautioned against overstating the cost-cutting measures Lim is expected to unveil.
The axing of multibillion-dollar infrastructure projects initiated by Najib and backed by Chinese financing has been cheered by many in policy circles who viewed them as potential white elephants.
Investigations are ongoing to ascertain whether the projects have links to the money-laundering scandal at the state fund 1MDB, for which Najib is facing dozens of criminal charges.
Unveiling a revised five-year economic strategy earlier in October, the Mahathir government said it would cut development expenditure by around 15 per cent to 44 billion ringgit annually.
"The Finance Ministry is … only deleting wasteful and corruption-related expenditure, and in the process retaining all important expenditure," Rajah said.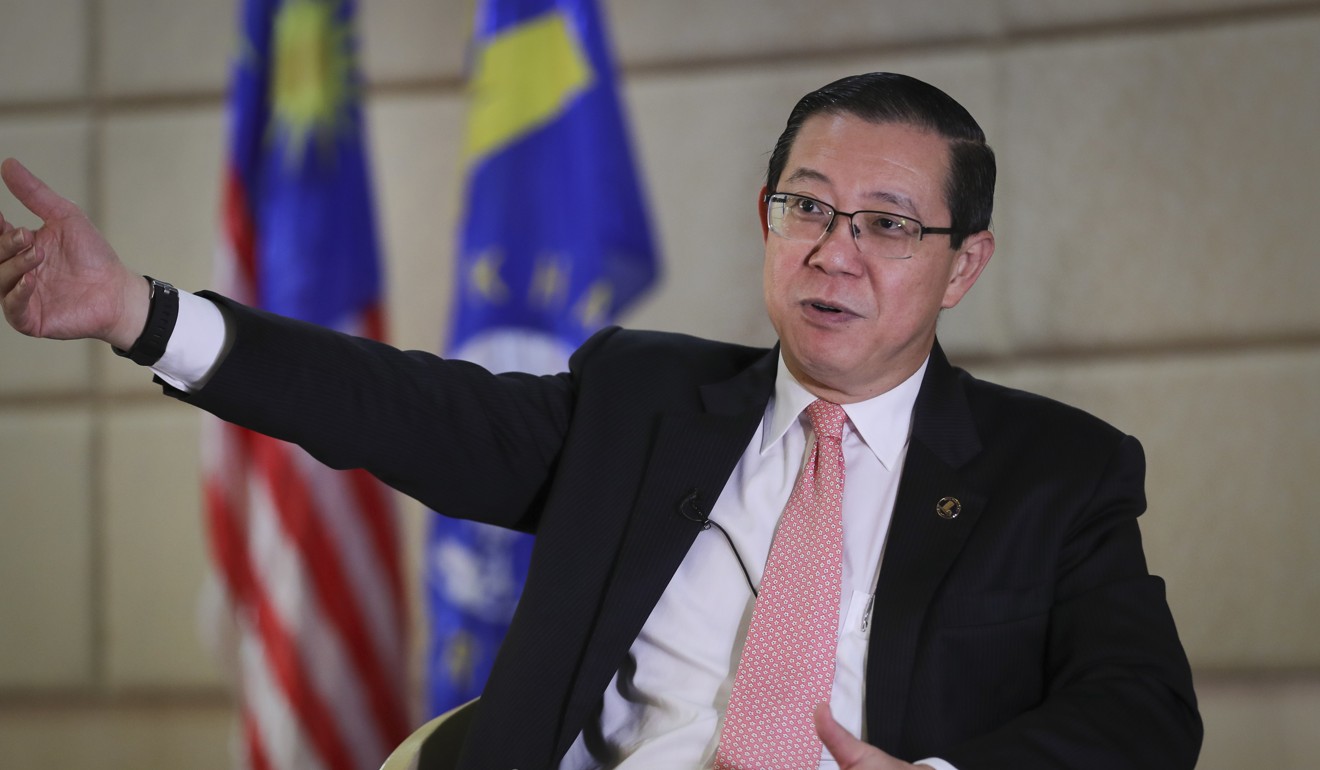 "Malaysia needs to reduce its debt, especially foreign debt. In doing so it is pruning commitments made by the previous government by cancelling projects that are uneconomic, irrelevant and those that might compromise our sovereignty. They are retaining all necessary expenditures."
Prominent political economist Terence Gomez said he hoped the government would pay specific attention to its small and medium enterprises (SMEs), which make up 98.5 per cent of the corporate sector.
"A huge segment of that sector is micro-enterprises, which poses a real problem as to where growth comes from. The government must provide mechanisms to build up the SME sector," said Gomez, who is also attached to the University of Malaya.
One prickly issue Gomez and others will be watching is policy moves to do with Malaysia's decades-old affirmative-action measures favouring the country's Malay majority.
The bumiputra policy was instituted in the early 1970s to bridge a wealth gap between Malays and Chinese, which leaders at the time attributed to racial riots that took place in 1969.
Mahathir, who enhanced the policy during his first stint in power from 1981 to 2003, earlier this month told the BBC he had no plans to abolish it.
"Why should I stop? We are trying to correct disparity in wealth between the Malays and others. We have to bring up the Malays to be as wealthy or well-off as others. That needs correction," he said in the interview.
Gomez said he hoped measures to help SMEs would not be based on ethnicity.
Lim will deliver his budget speech at 4pm local time on Friday.