Only a decade ago, the term "fake goods" conjured visions of counterfeit monogram bags and other faux designer items. Today, the same label is being applied to a growing number of discount chains of questionable origin.
Miniso, Mini Good, Mumuso, Yubiso, Yoyoso, Ximiso, Ilahui, Nome, Youi … the long, ever-growing list of names sounds more like a children's rhyme than a tally of discount chains. But over the past few years – from historic shop buildings on the streets of Vancouver to glossy new storefronts of mega malls in Seoul – the world has seen the proliferation and rapid rise of dollar-store brands – many originating from China – selling everything from fuzzy bath slippers to brightly-coloured USB cables.
Miniso is at the helm of this trend. The retailer first emerged in 2013, and has become a global phenomenon over the past five years. Last year, with over 2,600 stores in more than 60 nations, the brand hit US$1.8 billion in sales thanks to its "three high, three low" business model: high efficiency, high technology, high quality; and low price (products are priced between US$1 and US$30), low cost and low margin.
But while their products are well received, consumers remain confused by the brand's backstory.
"When I first visited Miniso, I thought the store and its products were either from Japan or Korea," said Andrea Mak, a 36-year-old Hongkonger who frequents their local outlets. "The items they sold, like seahorse-shaped silicone tea infusers, resembled things you'd find at Muji, while the shop decor was like being inside of Uniqlo."
Mak is not the only one to bring this up. Miniso has often been accused of copying several Japanese brands. When the retailer first appeared, with its now-ubiquitous red-and-white logo featuring a stylised shopping bag, many found its shopfronts and branding uncannily similar to Japanese fast-fashion brand Uniqlo.
Meanwhile, Miniso's minimalist homewares are viewed as being of a similar vein to Japanese lifestyle brand Muji. And finally, its business and retail model are often compared with Japanese discount chain Daiso. But perhaps the most serious claim the brand faces is one of cultural appropriation, as critics say the brand is trying to portray itself as culturally Japanese.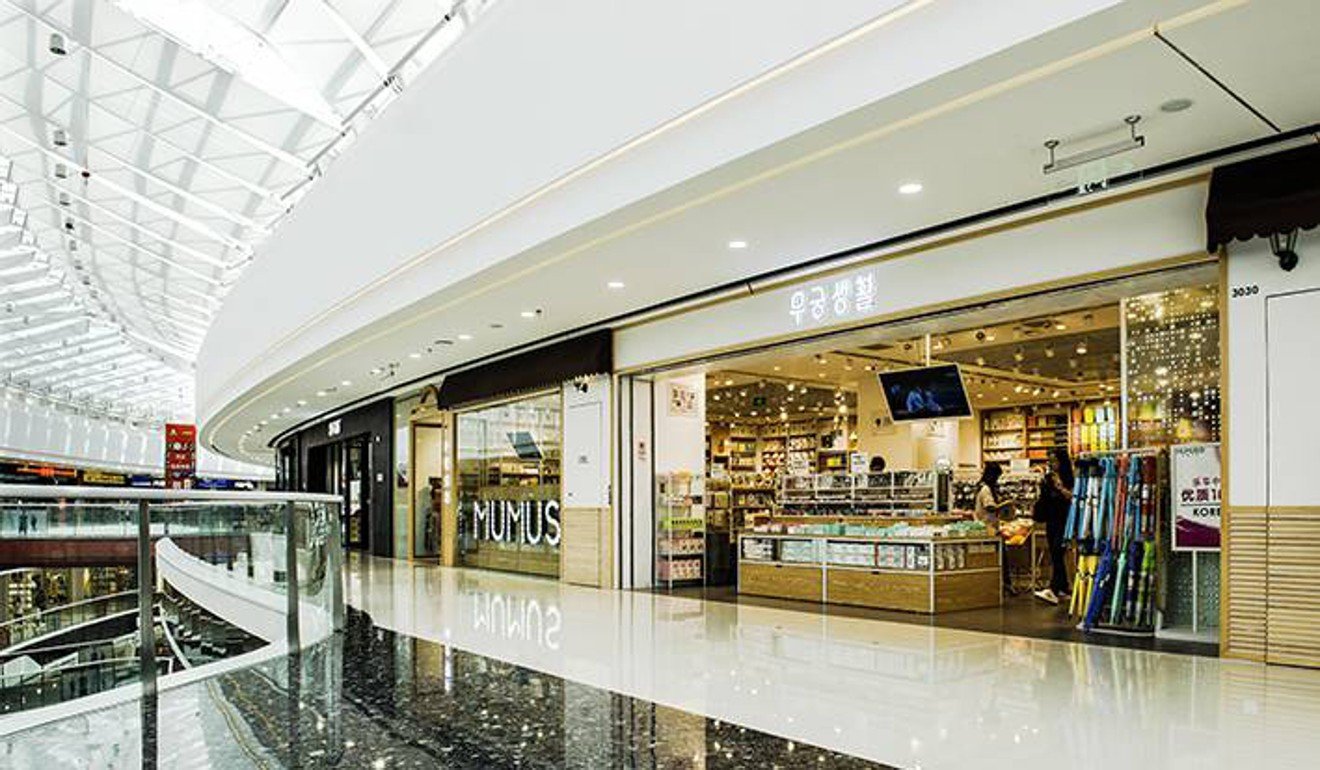 On its website, the discount chain calls itself a "Japan-based designer brand" founded in Tokyo by Japanese designer Miyake Junya and Chinese entrepreneur Ye Guofu. The company has since disclosed that the bulk of its operations is based in Guangzhou. Between 80 per cent and 85 per cent of its products are produced in China, and 10 per cent to 15 per cent are made in neighbouring regions such as South Korea and Taiwan, according to an employee at a Hong Kong branch.
These days, despite its claims of being headquartered out of Tokyo, Miniso is referred to as a Chinese company. Co-founder Miyake Junya has even been accused of being a hired actor. Most surprising, however, is that all this controversy has had little impact on the brand's astonishing success.
In September, Miniso announced that it received 1 billion yuan (US$143.97 million) in funding from Chinese technology giant Tencent Holdings and Hillhouse Capital, a private equity firm that made its name by being an early backer of Chinese internet firms such as JD.com and Baidu. With plans to undergo massive expansion in new markets such as Romania and India, Miniso has lofty ambitions to reach 100 billion yuan in sales and open 10,000 retail outlets by 2020.
Through its aggressive global outreach strategy, the brand even managed to become the first franchise in the world to open an outlet in North Korea. Miniso Pyongyang was ultimately rebranded as "Evolution", due to the uproar over breaching Japanese and international trade sanctions on the hermit nation.
But the most telling sign of Miniso's success is the horde of other "cultural copycats" it has spawned.
THE 'KOREAN' MINISO
Since Mumuso's emergence in 2014, prominently sporting a ".KR" in its logo, the discount lifestyle retailer has often been accused of portraying itself as a Korean company, despite the fact that it is headquartered in and mainly operates out of Shanghai.
Mumuso has a registered office in Seoul's commercial Gangnam district, but local media claims it only functions as a paper company. And ironically, while Japanese-inspired Miniso has a growing retail presence in South Korea where its products have been well received, its purportedly Korean iteration has no outlets in the nation, given the criticism it has garnered abroad.
In August, the South Korean embassy in Guatemala took to Facebook to issue a statement about the retailer's South American outlets: "Mumuso has opened its stores at four major malls in Guatemala City and Mixco … They pretend to be selling Korean products, however Mumuso is not a Korean company and its products are not from Korea," the embassy said, according to The Korea Times.
In Southeast Asian countries such as Vietnam, however – where Korean cultural exports such as K-pop, K-dramas, and K-beauty have become wildly popular over the past decade, and where younger consumers dominate the retail market in a nation where the median age in 2015 was 30.5 – Mumuso is fast becoming a household name.
"I know about Mumuso because my friends usually shop here," said Bao Ngoc, a 17-year-old student browsing a local branch in Dong Da district, Hanoi, where the retailer has opened more than a dozen branches in the past two years. "It's my first time here and I find the designs really cute. The price is good for students," he said, while inspecting a wall of pastel-coloured water bottles.
"Is Mumuso a Korean company?" said Trang, a 28-year-old entrepreneur visiting the store with her husband. "I can see the labels say 'Made in China', but I thought they manufactured it in China while it was designed in Korea. Like that shop Miniso which is from Japan, but whose labels say 'Made in China' too."
Michael Hurt, a cultural anthropologist and lecturer at the University of Seoul, was shocked when he first came across the brand in Vietnam. "I took all these photos of the shop," said Hurt, who has lived in South Korea since the early 2000s. "The Korean writing in the shop doesn't make sense and is grammatically incorrect … but to me it's ingenious because they recognise that there is in fact a Korean style for marketing, display, ads, photography and packaging."
And even if Mumuso manages to recreate the experience of shopping in a Korean store, this is not quite the same as how a factory might reproduce a counterfeit Louis Vuitton bag, he said. "To me, they're remaking the Korean aesthetic. But how do you copyright the Korean cultural aesthetic?"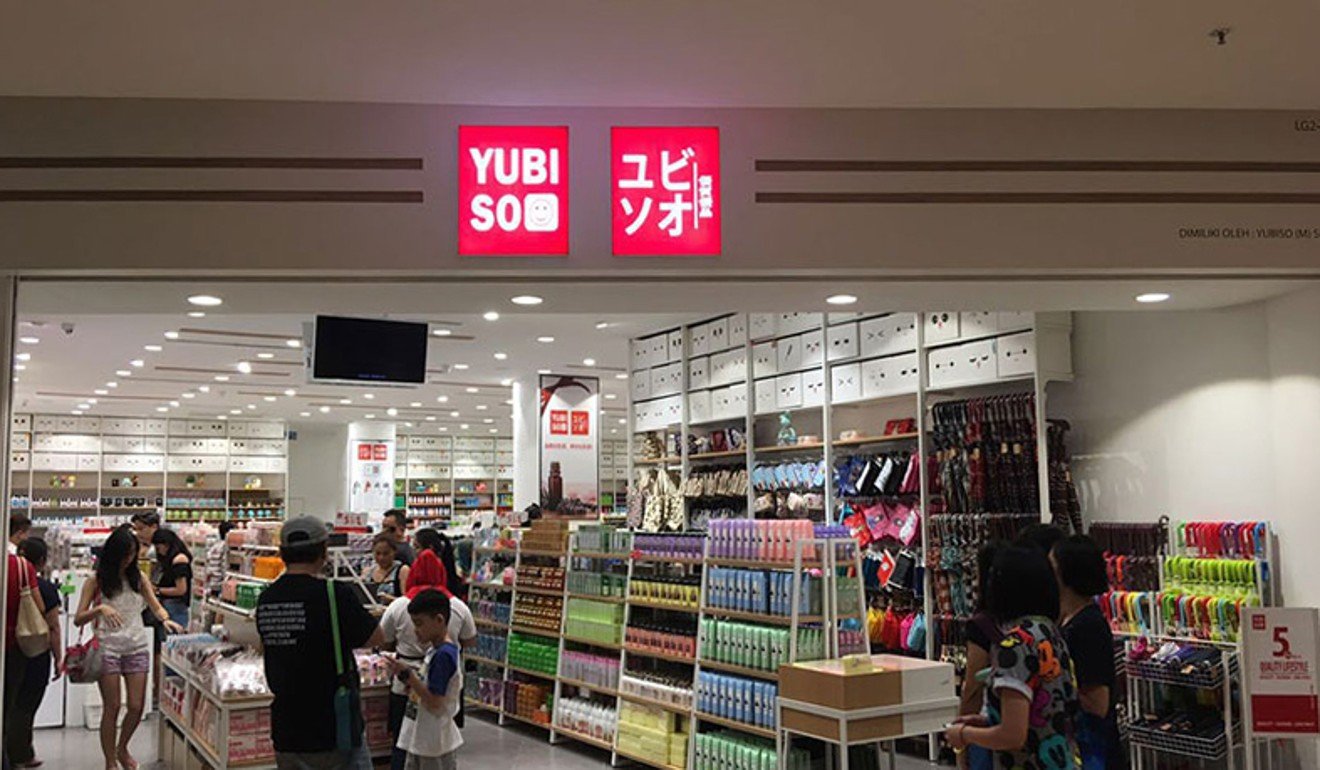 COUNTERFEITING CULTURE
Hurt poses a good question. Besides criticism from the Korean media and government, Mumuso was recently slapped with a series of fines totalling 100 million Vietnamese dong (US$4,281) for "producing and trading in fake goods", according to the Ministry of Industry and Trade in Vietnam. The ministry carried out an inspection of the retailer's goods and found that 99.3 per cent of 2,732 goods were imported from China, while the rest were bought in Vietnam.
But fines aside, most experts agree that governments and local firms have no legal grounds for claiming cultural appropriation. "In the case of Mumuso in Vietnam, the company wasn't fined for copying a culture, but for misrepresenting itself as coming from a specific location," said Christine Chen, an intellectual property (IP) and commercial disputes specialist and partner at Winkler Partners in Taiwan.
"This is quite common," she added. "It rarely involves an entire company and usually involves an individual product or the advertising, labelling or packaging of a product."
Most China-based or China-made discount brands, including Miniso, have yet to be hit with intellectual property lawsuits. This is because cultural appropriation is a grey area, Chen said. "I can style my company like a Japanese company, and register my headquarters in Japan, and employ people from elsewhere to run the company. Am I a Japanese brand? Am I a Japanese company? Am I foreign company with offices in Japan? Or, like [clothing brand] Superdry, do I 'appear' Japanese even though I am from the UK?"
In South Korea, French-inspired brands such as Tous Les Jours Bakery and Paris Baguette have done exactly the same, said Jaewoo Seo, a French-Korean branding expert based in Hong Kong. "You cannot imagine the number of shops Koreans go to just because they are 'French'. But there's nothing French about them," he said. "As someone who lived in, and grew up in France – OK, we have croissants and baguettes but they don't taste anything like this."
Hurt from the University of Seoul cites the example of United States-inspired chains in South Korea. "There's a bar chain here called JS Texas, it's been here for decades. Lots of restaurants sell themselves as American, and they may not claim they are an American brand, but the accoutrements of the Americana aesthetic are there."
Adam Broinowski, a research fellow at the College of Asia and the Pacific at the Australian National University, says Japanese hamburger chains such as Mos Burger were similarly influenced by popular American brands and products. "To say there is an authentic Japanese style to a number of products is not strictly accurate. To put it another way – you don't have to be Japanese to run a sushi restaurant, nor do fish come with national flags attached to them, but everyone understands sushi to be a distinctly Japanese cuisine."
Ultimately, cultural copycat or not, experts say IP laws cannot be applied to Miniso and other similar brands. If products are marked "Made in Korea", for example, but are actually produced in China, the producer should be punished, says Laura Wen-yu Young, a managing partner at San Francisco-based law firm Wang and Wang. "However, there is no prohibition on creating a brand that simply sounds Japanese or Korean."
"An analogy is that anyone in the US or Australia can open a restaurant for foreign food, with a foreign name, decorations, et cetera without violating IP or other laws," she said. "And this restaurant will succeed or fail on [normal] market principles … if customers think the fake Japanese food is lousy, the restaurant will fail."
Miniso, Mumuso, Yubiso, and Yoyoso did not reply to queries sent to them.
A DOLLAR A DOZEN
Culturally themed discount chains may seem new in Asia, but in Japan dollar stores have a long history. Japanese discount stores – better known as 100-yen shops – hark back to the small storefronts of the Edo period (1603-1868), when cheap household goods were sold for dozens of mon, a copper currency from imperial China.
The best-known modern version of the 100-yen shop is Daiso – the discount chain Miniso and other Chinese retailers allegedly modelled their businesses after. The company made its debut in 1977, had spread to South Korea, Canada and the United States by the mid-2000s, and is now in Australia as well as Hong Kong (where it is known as Aeon Living Plaza).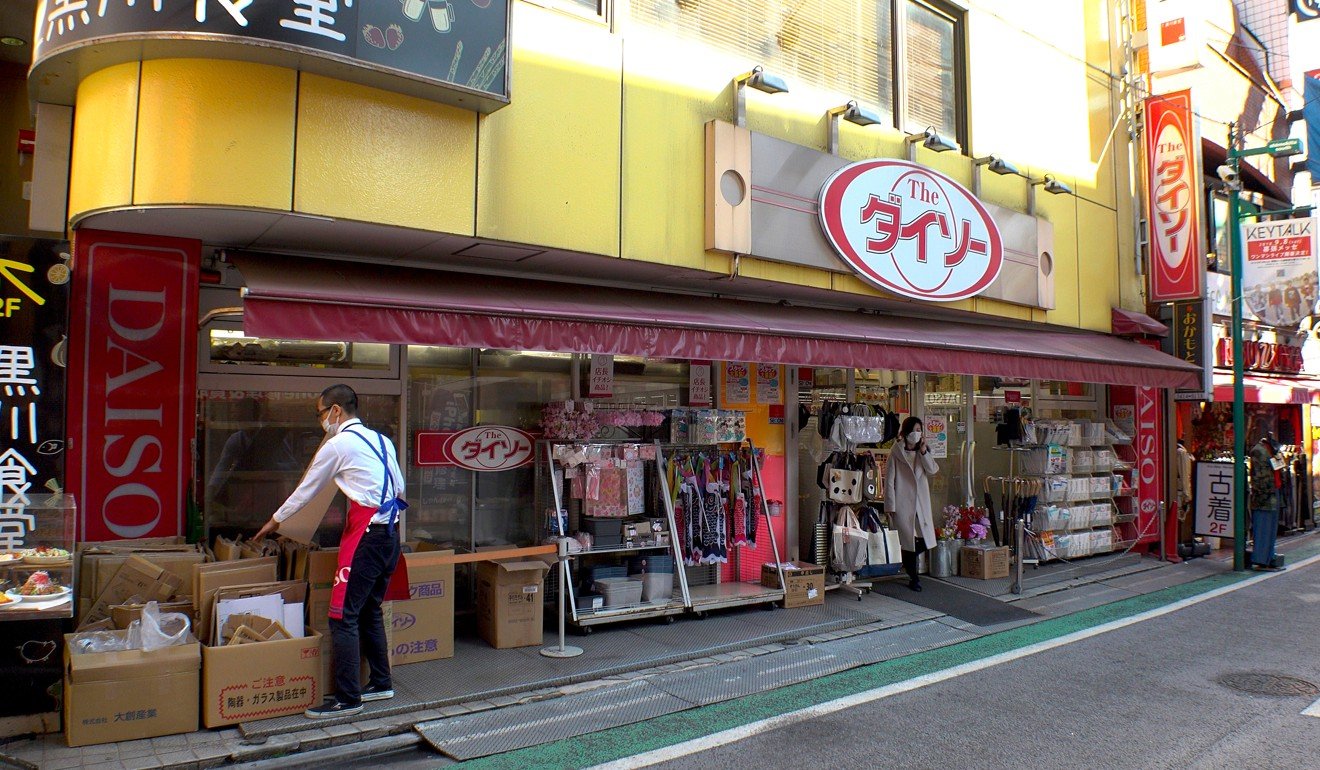 Despite the historical animosity between Japan and South Korea, some of Daiso's greatest overseas success has come in the latter country. Daiso Korea was launched in 2001, and has branches in almost every district of Seoul. Its online venture Daiso Mall has also been well received.
Experts say this is because of Daiso's carefully tailored cultural approach in South Korea. "Part of what's going on with Daiso is that it's positioned as a [fully] domestic brand, even if it is [part-]Japanese. It's super cheap and super customised to Korean taste," said Hurt from the University of Seoul. "Buying and displaying is done in a Korean way, not a Japanese way. You walk in and you feel as if this store was made for Koreans."
In 2016, sales in Korea reached 1.5 trillion won (US$1.32 billion), with experts predicting that the discount chain would surpass 2 trillion won in sales this year. Daiso runs over 1,000 outlets across the nation, and sells over 30,000 products in its stores, most of which are manufactured in China – but experts say this has little impact on sales or consumer sentiment.
"The manufacturing of Daiso products in Daiso-leased factories in China or elsewhere is obviously cheaper for the owners of the company than paying workers, overheads and meeting standards in factories in Japan. As long as that accessibility to cheaper conditions remains then much of Daiso production will be offshore," said Broinowski from the Australian National University.
"Clearly what matters for the company is to retain ownership over a design and be understood by the consumer as having an authentic everyday Japanese or Korean quality in feel, image and style. This seems to be the key to its success and its profit margins."
BUYERS WITHOUT BORDERS
While talk of ethics and cultural appropriation remain at the heart of the controversy with today's culturally themed discount retailers, experts agree what matters at the end of the day is the consumer.
"The first thing that occurs to me is no one cares if a product is culturally authentic or not. People care if it's authentic – that's what it comes down to," said Simon Collins, founder of the Fashion Culture Design Unconference and former dean of Parsons School of Design.
For instance, some of the brands that Miniso and others have been accused of copying are no longer even culturally Japanese. "I don't think Muji or Uniqlo do represent a Japanese cultural brand. I think Uniqlo is 100 per cent international and there's practically nothing about it that's Japanese to the average consumer," Collins said, adding that one might recognise certain Japanese elements in their service "but even that is a bit of a stretch".
And while Muji does have what was once perceived as a Japanese style, "many brands now have this Muji-like aesthetic", according to Collins. "Muji and Uniqlo are great brands and have strong images but I don't think they're quintessentially Japanese. They're quintessentially international."
The University of Seoul's Hurt says cultural appropriation is part of many industries, and tourism businesses promote this all the time.
"In Korea, there are hordes of Chinese people who come to Seoul, put on traditional Korean clothing, and go out onto the old streets of Samcheong-dong. They want to be Korean, and also want to exist in 'Koreanness'," he said.
"It's the same exact thing for brands selling themselves as Korean brands. How do you crack down on 'fake' Korean brands just because they use hangul [Korean characters]? It doesn't make sense."
Cultural authenticity is an amorphous concept, said Young from law firm Wang and Wang. "There is not a statute to prohibit or define it, and I don't know how it would be defined in this age of globalisation," she said.
For instance, Young, says, "sardines" no longer refer to fish caught only off the island of Sardinia, nor does Cheddar only refer to cheese from the eponymous English village.
"My sense is that the majority of Chinese consumers do not care about cultural authenticity, and most would be happy if they can get a local equivalent of a foreign product … In addition to fake Korean and fake Japanese [brands], there are a lot of popular brands that are fake English, fake French," she said.
"Some of these are very successful, expensive, and sold in major shopping centres."
Collins agrees that demand will win out. "I think if consumers want it, they want it. [Not] because it's culturally authentic. They want it because it's cool, which has always been the case," he said, adding that affordability and good value are part of that equation. "I think we get too hung up on the providence of product. In the business we tend to agonise over cultural authenticity but the customer doesn't really care.
"This is not disrespectful to the customer," Collins added. "They are only required to decide to if they like it or not." ■
Additional reporting by Trang Bui