With Britain reeling from deepening chaos around Brexit, Malaysia's Prime Minister Mahathir Mohamad on Saturday pointed to the precarious situation in his country's former colonial ruler as a prime example of the "rupture" of benefits arising from unfettered free trade.
The US-China trade war is another reminder of the ongoing disruption to global trade and commerce, Mahathir said in a keynote address in a business forum on the sidelines of the Asia-Pacific Economic Cooperation (Apec) summit in Papua New Guinea.
"We have gone too far in free trade and economic integration to let them go under in this age of disruption," the 93-year-old leader said in his speech.
Appearing at Apec for the first time since a shock election victory in May saw him return to the leadership he held from 1981 to 2003, Mahathir told world leaders at the forum that the 21-economy body needed to move more quickly to deal with current economic uncertainties.
"What is worrying is not the strategy but the speed it is required to be implemented in order to be effective," said the elder statesman.
Mahathir added: "It is time that member countries of Apec and other trade organisations realise that in the age of disruption, a fairer and more genuine cooperation between the developed and developing nations can help member states to deal with the disruption."
The Malaysian leader said his new government was forging ahead with efforts to "respond quickly" to economic disruption – with substantial investments being made in retraining and education.
The government's budget unveiled in October saw the education ministry get the biggest share of next year's spending.
"The biggest challenge facing any country is to ensure that technology does not widen inequality," Mahathir said. "For this, understanding of the technological base is important. Education is the answer, especially knowledge of artificial intelligence and its application."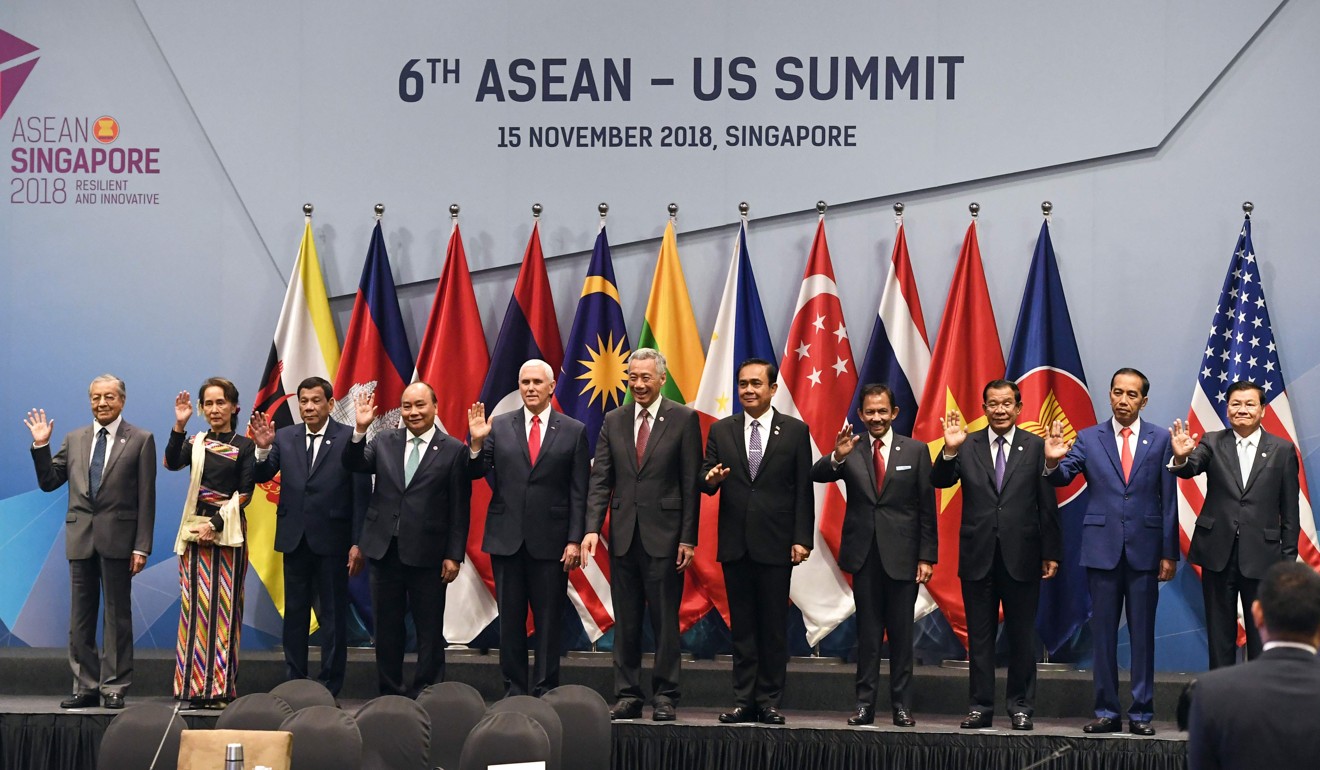 The Malaysian prime minister's 20-minute address also saw him take a veiled dig at multilateral institutions. The self-professed regionalist has long professed his scepticism of Western-centric regional clubs.
He said the last time he addressed Apec, in 1998 when Malaysia was the host, multilateral organisations were offering his country and others "medicine" to help with the ongoing Asian Financial Crisis.
"Instead of making the economy healthier, it made us sicker. Their policies made it worse," Mahathir said.
But Malaysia "decided to do it our way," he said, referring to his decision at the time to hold off on International Monetary Fund-imposed austerity.
Instead he imposed currency and capital controls that he said helped the country recover faster than other economies such as Indonesia.
"We recovered much faster than those who had prescribed the conventional remedy they were advised to follow," Mahathir said.
The Malaysian leader's address was the first among a series of keynote speeches by world leaders at the forum on Saturday.
Australian Prime Minister Scott Morrison, Chinese President Xi Jinping and US Vice-President Mike Pence will speak in quick succession later in the morning.